Greenbeanz Photography
Plymouth Live Music Photography | Plymouth Festival, Gig, Studio & Promo Music Photographer
Plymouth UK based Festival, Gig, Studio and Promotional Music Photography. Here are just some of the Gigs, Festivals and Bands we have covered over the last few years. If you would like us to shoot your gig or to create original promotional shots for your band you can book here
Seth Lakeman | The Box | Plymouth | Live Events Launch Gig Review | Sunday 13 February 2022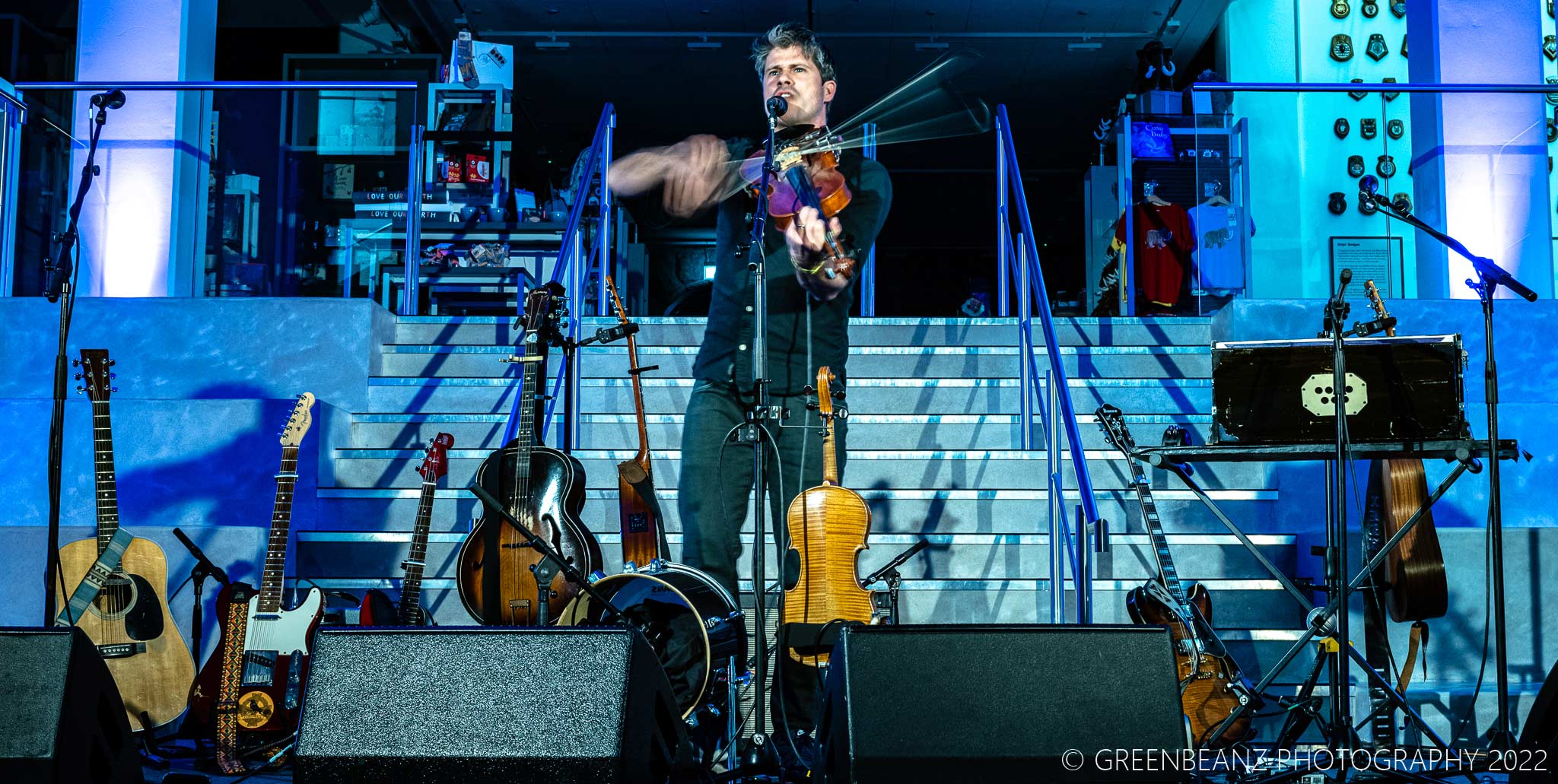 ABOVE : Seth Lakeman playing the first live music event at The Box in Plymouth
In a building in which the scribes of history and mark makers in art vie with each other for space, and the current 'Seven Sisters' exhibition features some of the most distinct and ancient mark making on the planet, it was wonderful to hear another collector of stories add his voice to the many who have made this city of storytellers and adventurers what it is..
....Read more of the review and find more pictures here
Brave starts here | Crazy Arm | Dark Hands, Thunderbolts | LP Launch Gig Review | Saturday 25 September 2021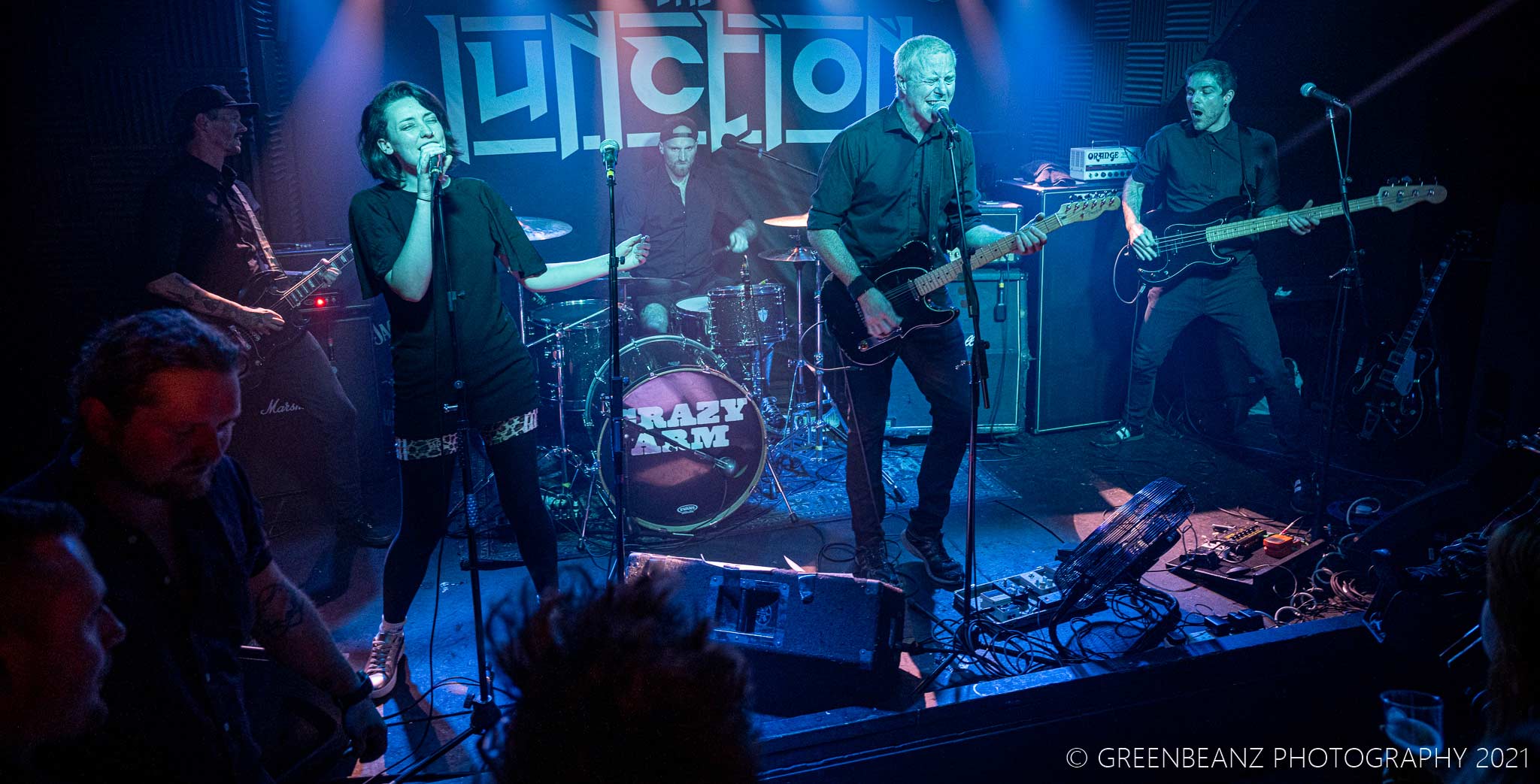 ABOVE : Crazy Arm debut songs off their fourth LP 'Dark Hands, Thunderbolts' on 25/09/21
"Not all adventures start with the confident stride of those looking forward to the bold promise of a new exciting challenge. Some begin by accident, or with just a few hesitant timid steps. A new chapter of tales to be told, from the band Crazy Arm, who in Darren Johns can boast an epic storyteller, took the former option, making those first few bold steps on Saturday night, here in Plymouth. The first date of a national tour celebrating the new album 'Dark Hands, Thunderbolts'...
....Read more of the review and find more pictures here
MUTED - Musicians Under Lockdown | November / December 2020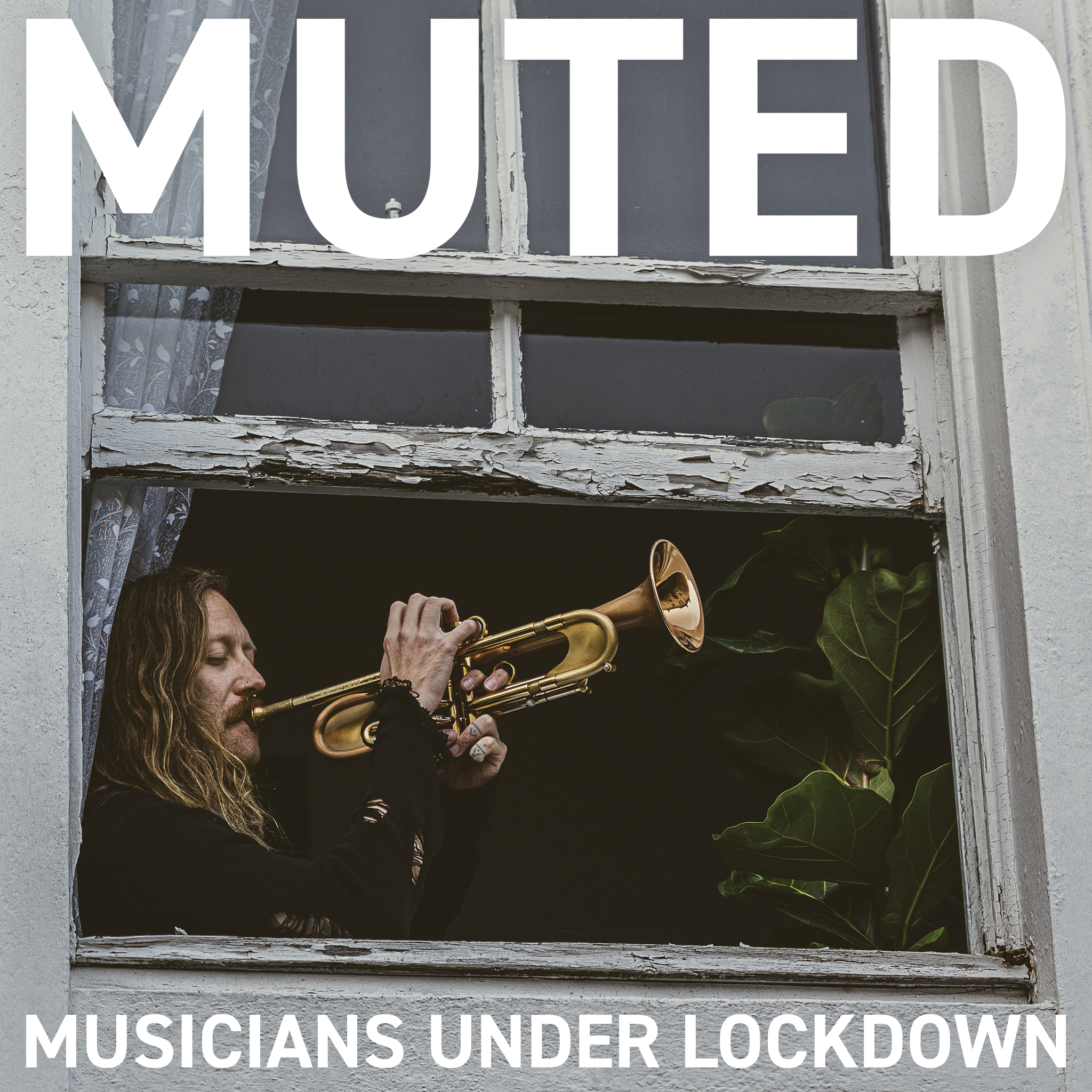 ABOVE : Simon Dobson – Trumpet Player / Composer / Conductor


The concept was simple, a collection of photographs of musicians at home, during lockdown. On their doorstep, in their garden, or through a window at their homes. A short interview including links to the featured musicians own or bands bandcamp, social media, etc.
The project was created to highlight how hard the ongoing lockdown and the wider pandemic restrictions on performing are for local musicians...
....Read more of the review and find more pictures here
Crazy Arm | Dark Hands, Thunderbolts | LP Preview Review | Monday 01 June 2020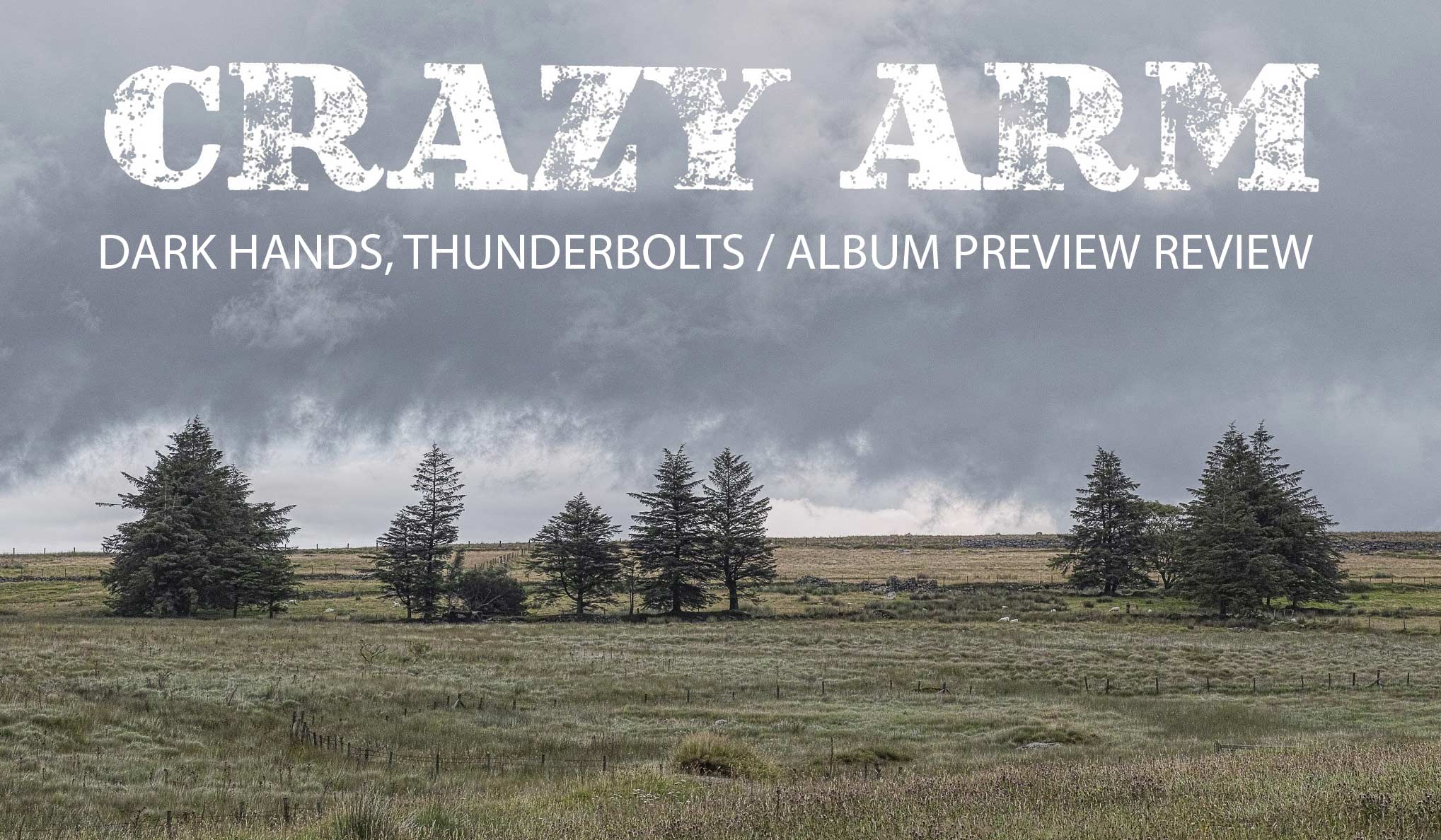 ABOVE : Crazy Arm streamed a debut of their fourth LP 'Dark Hands, Thunderbolts' on 25th MAY 2020
"It is not often you get a sneak preview of an album weeks before it's release, but that is the happy place many Crazy Arm fans, myself included, found ourselves in, on the 25 May 2020. The band decided to release a very nearly finished version of this ,their fourth long player, as a streamable only release for just 24 hrs.Was the wait, which still is not over, Worth it? "
....Read more of the review and find more pictures here
Haunt The Woods | Sunday 08 March 2020 | Carnglaze Caverns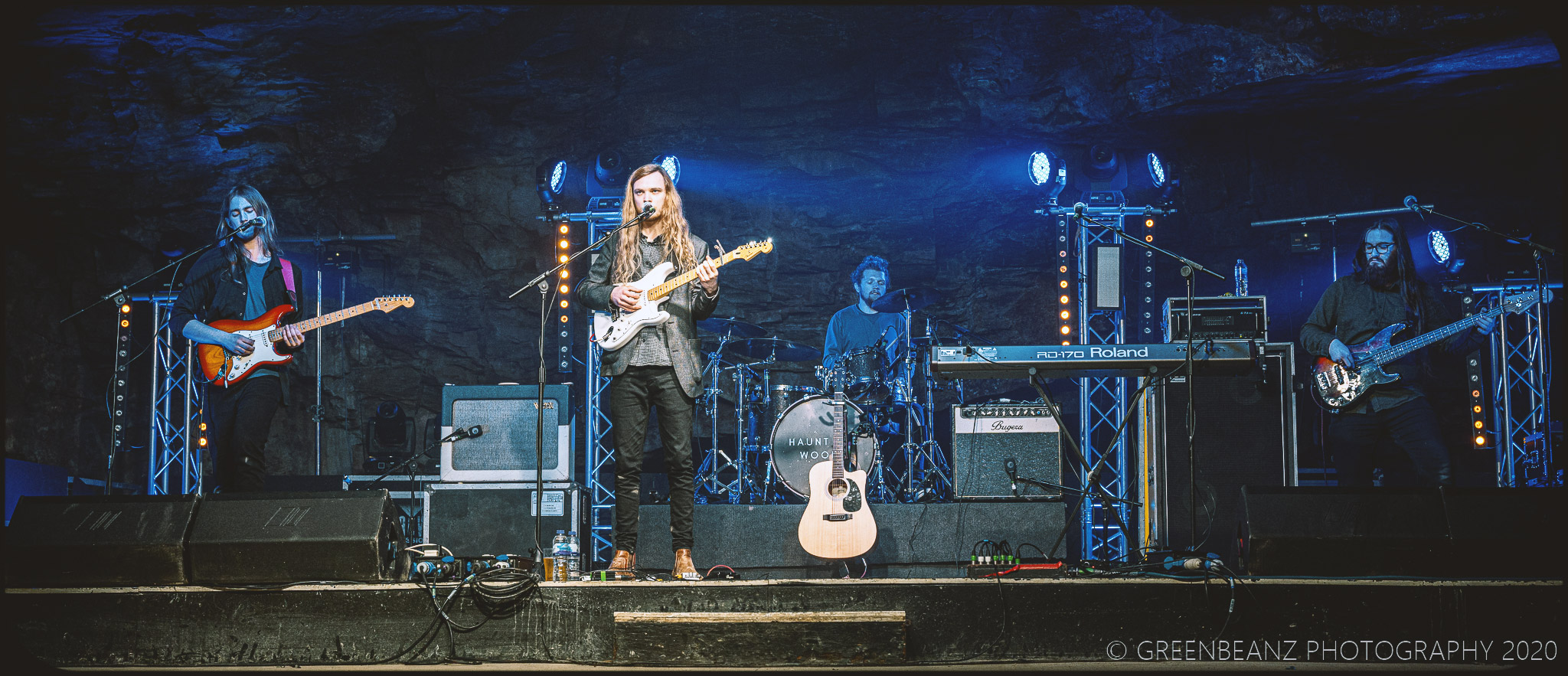 ABOVE : Haunt The Woods performing at Carnglaze Caverns on Sunday 08th March 2020
"One by one the moments come, they always lead to this" sings Jonathan Stafford on Elephant, the first song on Haunt the Woods newly released album 'Opaque'. He has a point. Two years on from when the band released their EP 'Circle' within this very same cavern at Carnglaze, they are celebrating the release of a very strong debut LP, and it is back here to Cornwall that they have returned. A fitting reward for the fans who helped get them here.
....Read more of the review and find more pictures here
HENGE | The Junction | Plymouth | 25 October 2019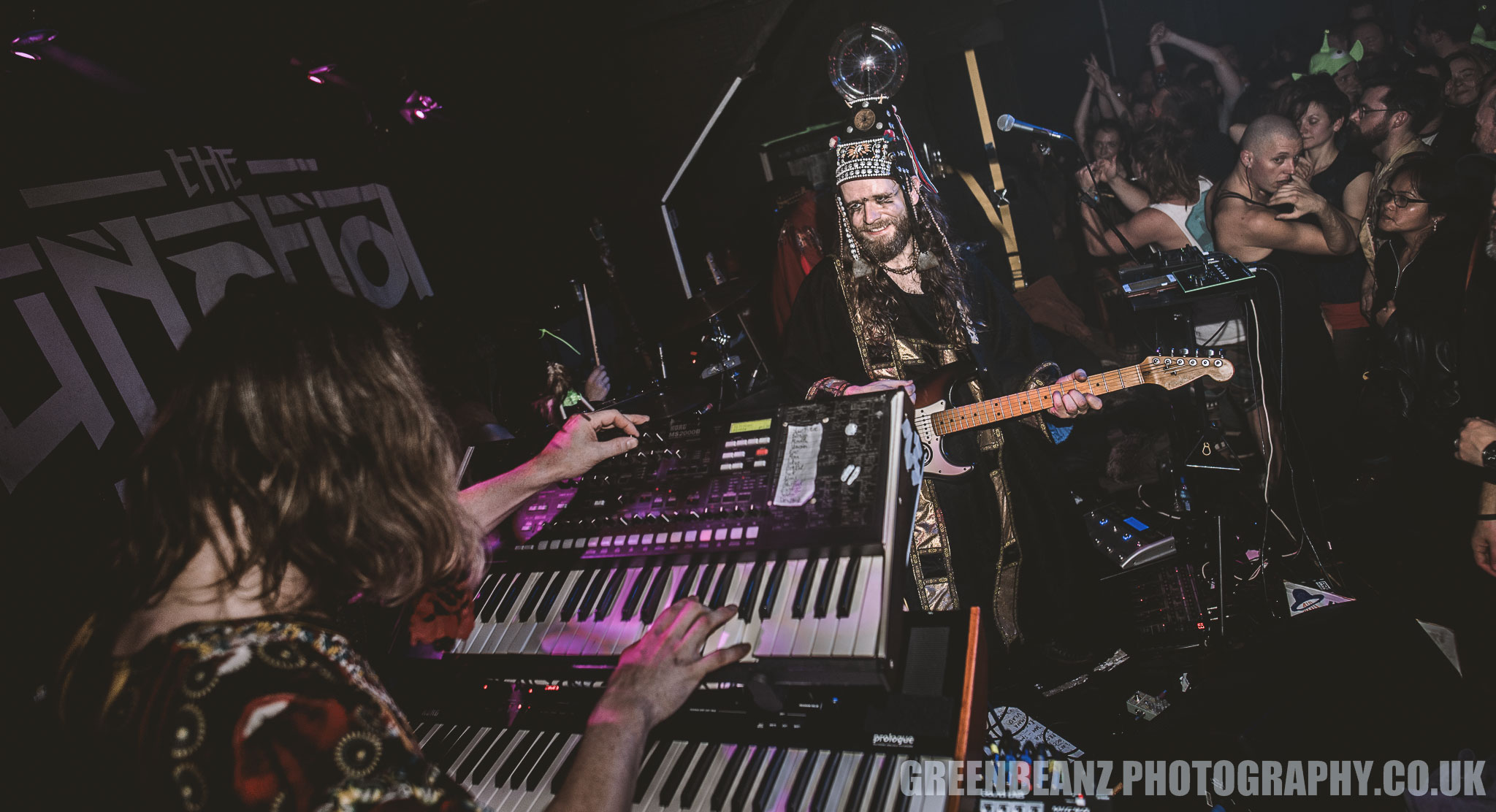 ABOVE : HENGE at The Junction 25/10/19
HENGE are not a gimmick, they are not a novelty act, they are not zany, this band are the real deal. To think they are 'fun', is to miss the point, yes they are at times the best fun, but they are also joy and exaltation, a foot stomping hands in the air enDorphin fuelled orgy of all embracing love and celebration. Imagine Ozric Tentacles , LFO, Syd Barret era Floyd, Rush, Orbital, the best acid house techno DJ in the second room, all sharing musical stem cells and growing four bipedal musicians led by an amiable leader with a two foot smile on his face, and a message of love, and you are nearly there...
....Read more of the review and find more pictures here
Fightback Plymouth Music Venue Trust 2019 | 13 - 28 SEPTEMBER 2019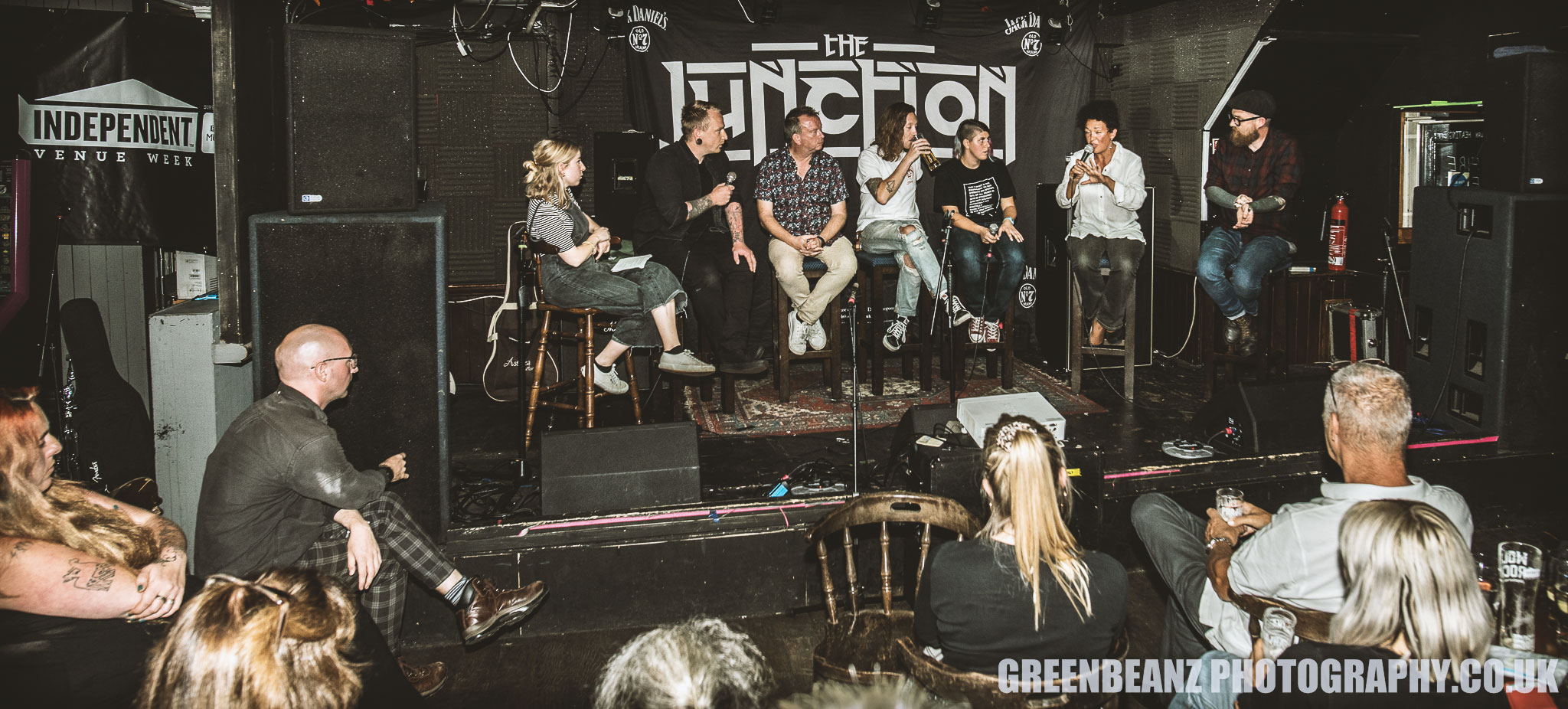 ABOVE : MVT Fightback Plymouth Panel discussion about the importance of grass roots venues at The Junction 18/09/19
"Between 2007 and 2015 35% of the trading venues of the UK were lost. Nobody did anything at all. They closed down for a variety of reasons, development, noise complaints, licensing laws, the changes to the smoking ban inside, the introduction of SIA security, changing spending patterns by students, the list goes on and on, but the point that is really shocking to us as an organisation and the reason why we were formed is that nobody did anything.
And I think if you try to imagine 35% of the Theatres in the UK closing down, it probably would even make the front page of The Daily Mail (and that is not a recommendation for anything) but the point is,that I think it is stunning to me personally, and I am sure it is probably stunning for most people in this room. How is that possible that is allowed to happen, and what does it say about the value that we put on this culture, that is literally how we represent ourselves to the rest of the world, that we permitted it to happen and nobody did anything?"
....Read more of the review and find more pictures here
Plymouth Punx Picnic 2019 | 05 -08 SEPTEMBER 2019 | Live Music Photography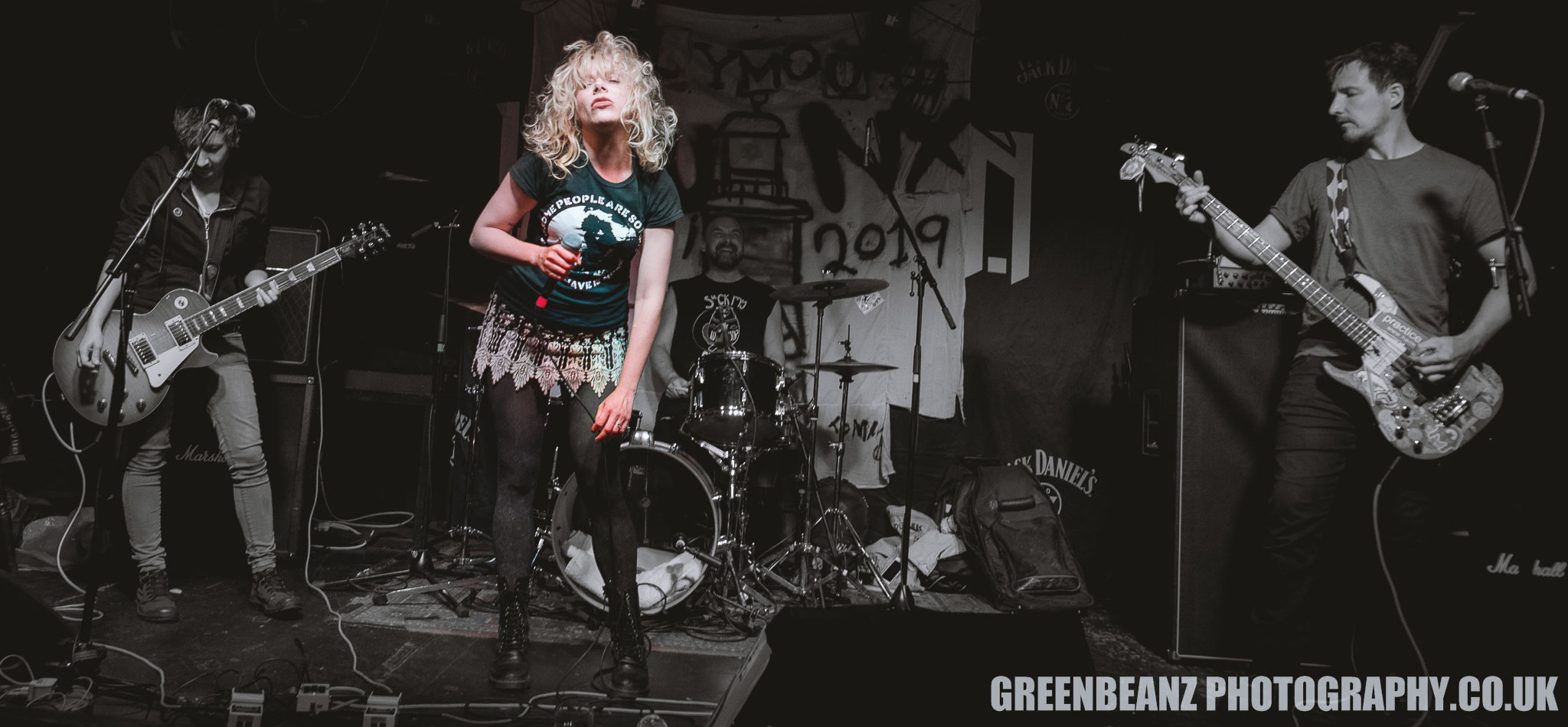 ABOVE : Husbands 'N Knives at Plymouth Punx Picnic 2019 at The Junction 08/09/19
Nobody knows when the first Punx Picnic happened in Plymouth. It has been rumoured that the inaugural event immediately followed ELP's first ever gig held at Plymouth Guildhall on 23 August 1970. Disgusted at how well received a band playing Bartok and Mussorgsky In a concert that lasted two months without a toilet break was, four time travelling Punks and a dog on a bit of string are said to be the pioneers of the anarchic al fresco eat out excursion. The near terminally bored foursome marched forlornly up to the Hoe and ate Jam sandwiches , drowning their sorrows with a drink that gets you fluxed fast,( as in the f**ked Capacitor) made to a French recipe and brewed by history monks. The brass impression of their fidgety bottoms can still be seen on the grassy arse end of the promenade...
....Read more of the review and find more pictures here
Underground 5 Years | 03 AUGUST 2019 | Live Music Photography | October Drift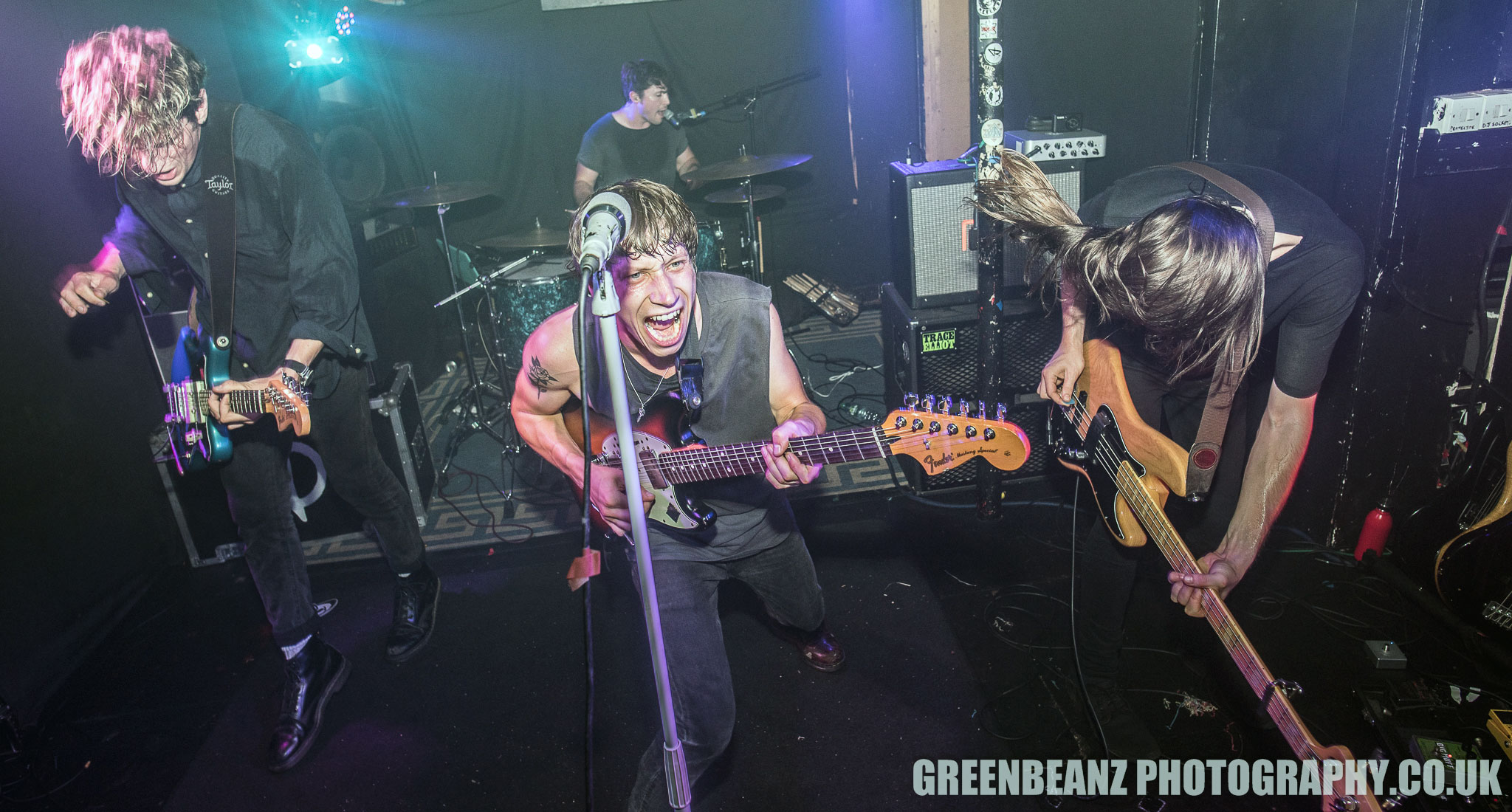 ABOVE : October Drift at Underground's 5 year shpw in Plymouth August 03 2019
'Underground' in Plymouth is a special place for me. Over the last 5 years Ben Turner, who knows a thing or two about gig photography and how to put on a blinding show, after being spotted by the NME's own lens man Martyn Goodacr, in 'A Tribute to Nothing', has been nothing but supportive and positive in supporting myself and the live music scene here in Plymouth. I am lucky to have a few shots gracing the walls and it was one of the first places I asked to exhibit at for 'Blinded by the Sound' in 2016...
....Read more of the review and find more pictures here
The Eyelids | 'Suffer' EP | Music Release Artwork & Photography | Rockabilly and Garage Rock Music Cornwall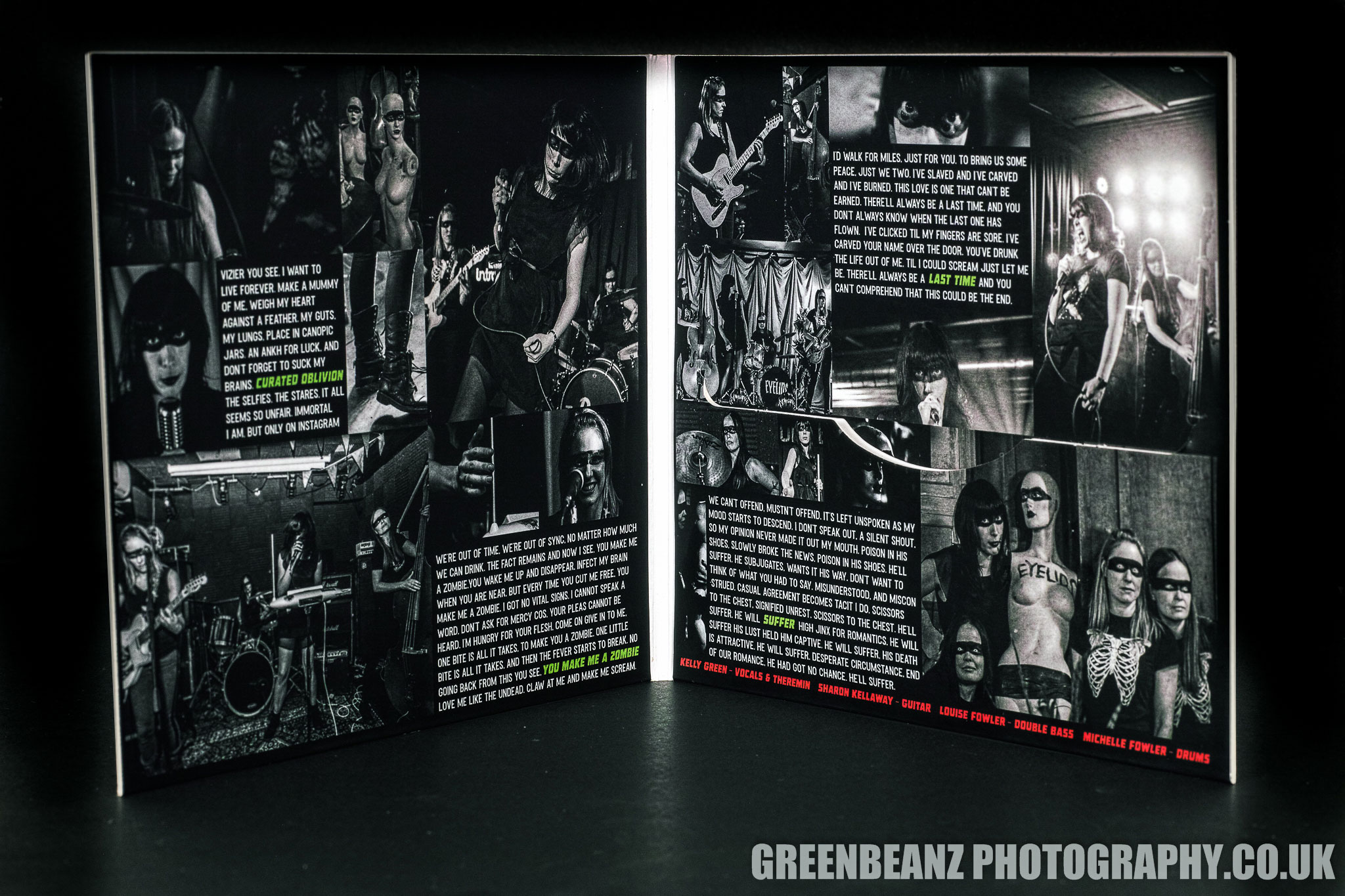 ABOVE : The inside of the gatefold cover for The Eyelids EP 'Suffer'
It is always great to be asked to use a photograph by a band for their new release or as part of their promo material and The Eyelids, a psychobilly garage rock band from Cornwall, have done a cracking job with their new EP. Featuring some original artwork by Half Human designs on the cover, depicting a neon bogey green Praying Mantis and the Eyelids red schlock horror logo, the gate fold CD opens out to reveal a plethora of live shots inside, with a couple by myself and the rest by the talented Shirin Hodgson-Watt and Gerry Wood. In a nice little touch revealing the attention to detail, you can see singer Kelly Green's highway masked visage staring out at you thru the CD's punch hole when you have the disc in place.
....Read more of the review and find more pictures here
Windjammer at Calstock Arts | The Old Chapel | Friday 14 June 2019 | Folk Music Cornwall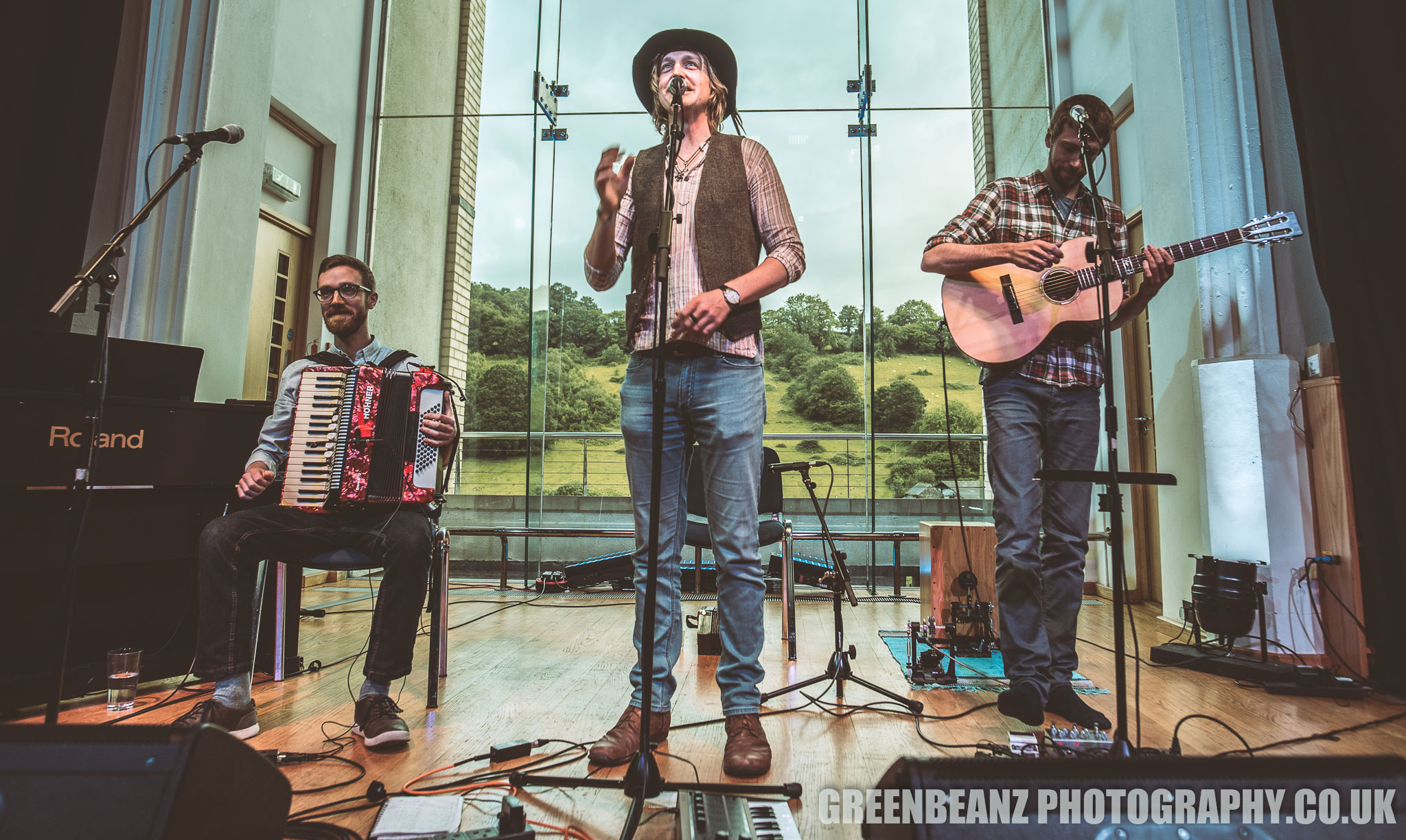 ABOVE : Windjammer performing at Calstock Arts on Friday 14th June 2019
The old chapel in Calstock, a former Methodist church and now a beautiful arts venue, with fantastic natural acoustic properties, looks over the river Tamar, a once busy waterway used to transport mined minerals and later tourists on Victorian steamers. Still a hub for the community the not-for-profit arts venue plays host to a variety of performers, young and old and for this evening in June was filled with the canorous ,meandering, undulating sounds of Windjammer. From it's magnificent picture window you can look out across the divide to Devon ,where Windjammer, a folk three piece based in Plymouth have travelled for tonight's gig.
....Read more of the review and find more pictures here
Pavilions Introduces | Haunt The Woods | Saturday 16 March 2019 | Plymouth Pavilions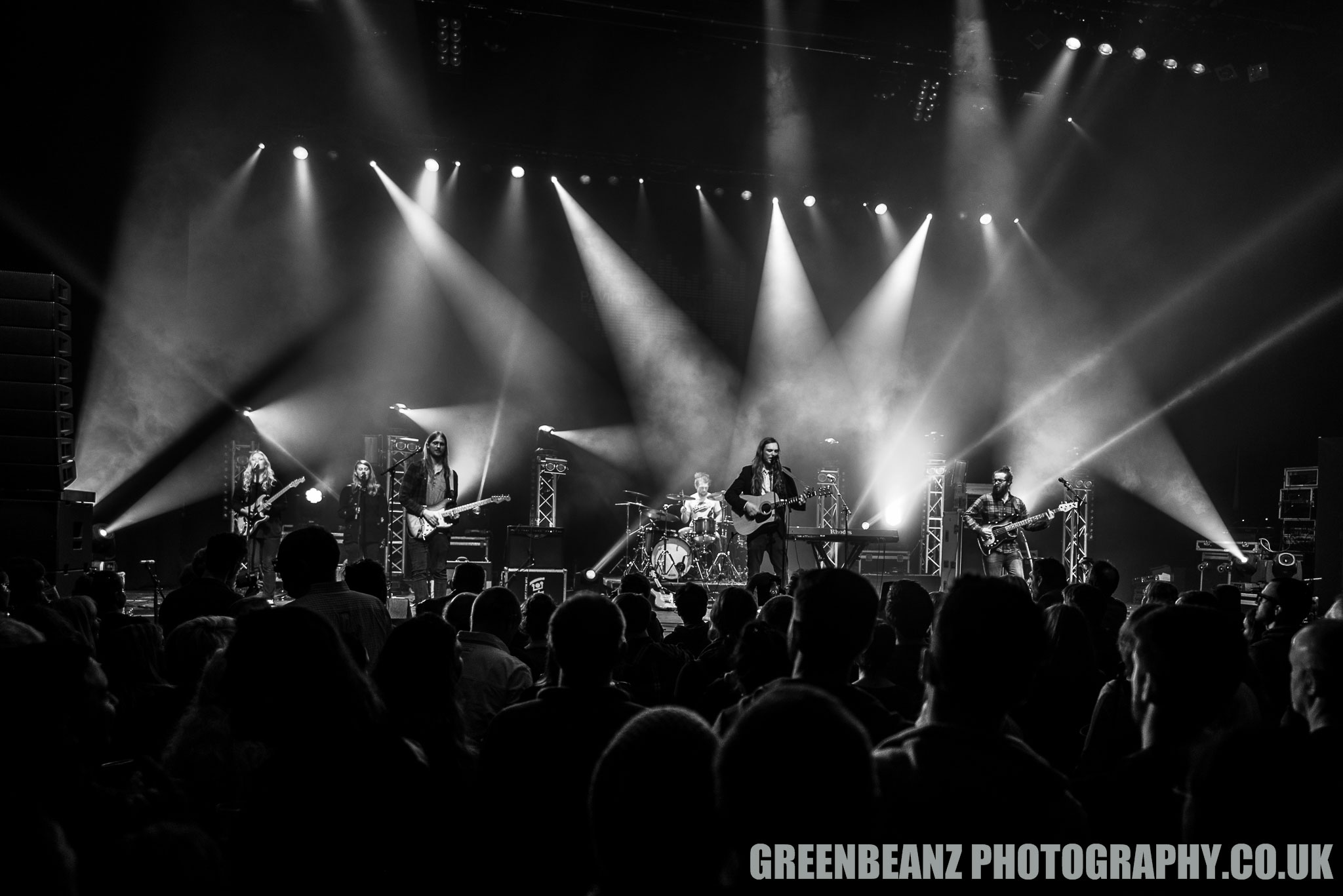 ABOVE : Haunt The Woods performing at Plymouth Pavilions on Saturday 16th March 2019
Strength is not always the most obvious of attributes. Think of the thin gossamer thread of a spiders web and you can probably recall the old story of it being stronger than steel. This is not true. Mistaking the fragility of it when taking into account only the scale and size differential between oneself and the arachnids dew laden home, ignores the truth of it's true strength being revealed, only when you take into account it's negligible weight.
....Read more of the review and find more pictures here
Steve Strong | 'Turbo Island' LP Launch | Underground | Plymouth | Thursday 17 January 2018

ABOVE : Steve Strong at the launch of 'Turbo Island' Underground Plymouth 17th January 2019
Like magic, music is often at it's best when you do not see the mechanism with which the illusion is created. Steve Strong breaks this cardinal rule, and weaves his web directly in front of you. There is no sleight of hand , as every incantation is laid down, one on top of another. the web is spun, and each thread wrestles control over the last. His mastery is not exercised over supernatural agencies, rather he utilises the forces of nature, in shaping sound as the consummate artisan craftsman that he is. deploying the skills of a musician, producer and engineer in live sampling his own performance, and than layering those timbres and phrases, to create unique compositions, that will never be repeated....
....Read more of the review and find more pictures here
Keeping Music Live | 14th September 2018 | Plymouth Athenaeum | Van Dike Club 50th

ABOVE : Martin Barre and The Trees at the VanDike Club 50th Anniversay Celebration
On August 31st 1968, Jethro Tull topped the bill on the opening night of the Van Dike Club. A legendary Plymouth venue, that though only open for a few short years, hosted so many of the brightest stars from the patchwork blanket of British contemporary music it would almost be easier to list those who did not play there, than those that did...
....Read more of the review and find more pictures here
The Beat featuring Dave Wakeling | 15 June 2018 | Exeter Phoenix | Devon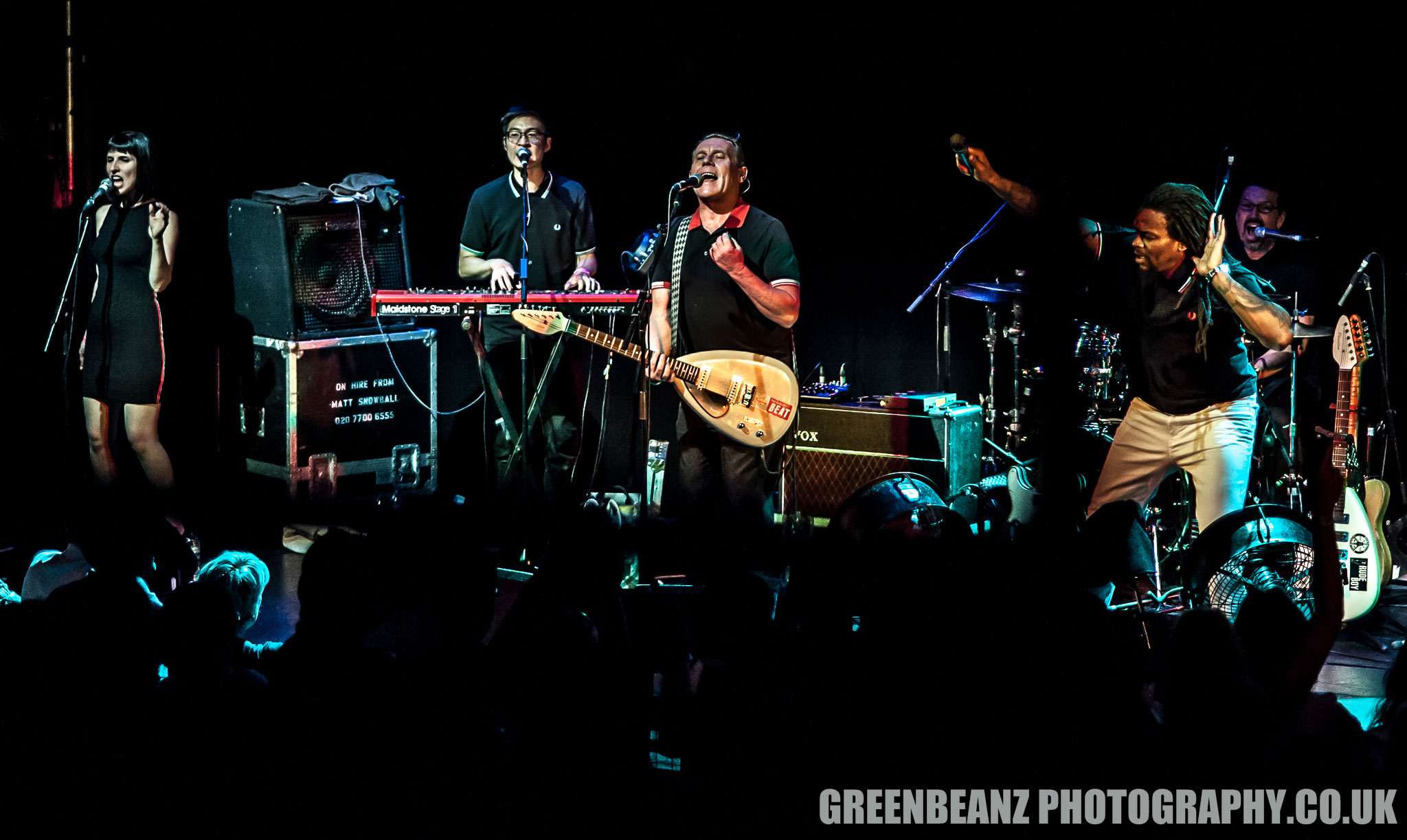 ABOVE : The Beat featuring Dave Wakeling at Exeter Phoenix Devon 15th June 2018
In 1980 people did not routinely talk about mental illness. 'Mirror in the Bathroom' a song by The Beat did though, and did so in a decade you could say was defined by it's obsession over shiny surface level introspection and the shallow pursuit of wealth for it's own glittering quality...
....Read more of the review and find more pictures here
Donn Letts | 01 June 2018 | The Junction | Plymouth

ABOVE : Don Letts at The Junction Plymouth 01st June 2018
Like the drops, fades, crossovers and track order in his DJ sets, Don Letts timing is something else. Whether it is catching a full test performance by The Who as a 14 year old, meeting Bob Marley after sneaking into his hotel with the entourage in 1976, or deciding to make 'The Punk Rock Movie' in 1977, documenting the exploding Punk Scene around him while DJ'ing at the Roxy, Don knows something about the importance of striking while the iron is hot. That is much more than merely being in the right place at the right time...
....Read more of the review and find more pictures here
Noble Jacks | 14th April 2018 | The Junction | Plymouth

ABOVE : Noble Jacks at The Junction Plymouth 14th April 2018
Fans of Brighton alt-folk Rockers 'Noble Jacks' packed out Plymouth's alternative live Music Venue 'The Junction' on Saturday 14th April for an intense hot sweaty gig that saw the high energy four piece in top form for their 2018 UK Tour...


....Read more of the review and find more pictures here
Trampolene | Himalayas, Sophie and the Giants, The Haze | The Junction | Plymouth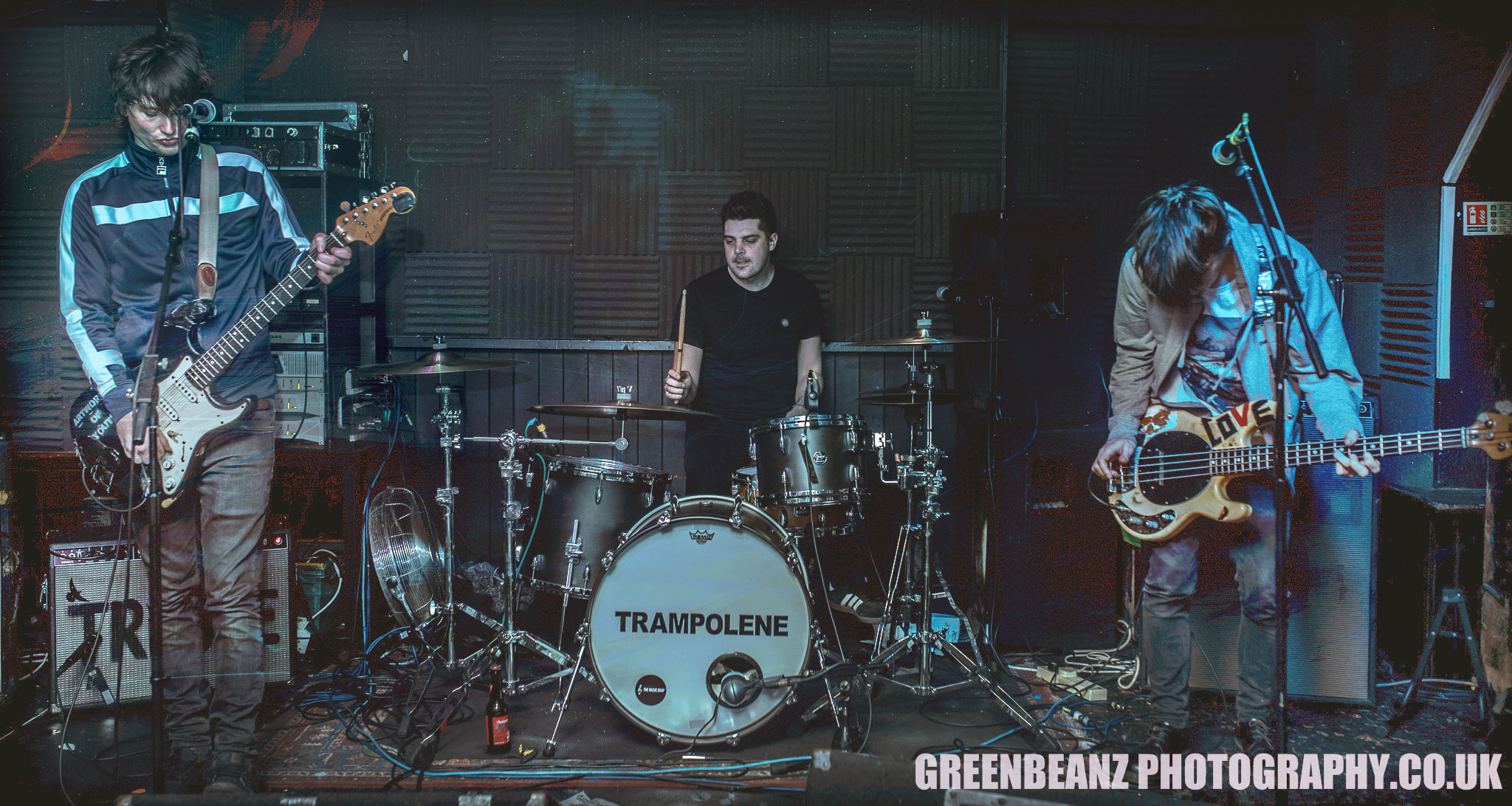 ABOVE : Trampolene at Teh Junction Plymouth 10th April 2018
Trampolene hit Plymouth on a dreary Tuesday night in April and the verbose virtuosos of British Indie unleashed a wickedly spiky set of top drawer painkilling paeans to modern brexitivity, the state of the stateless, in a city which reinvented the British channel as an ocean, and can compete with their hometown city of Swansea in providing referendum size piles of crumbling SEASIDE inspiration...
....Read more of the review and find more pictures here
Jack Cookson | 'Chamfer' EP Launch | Underground | Plymouth | Thursday 05 April 2018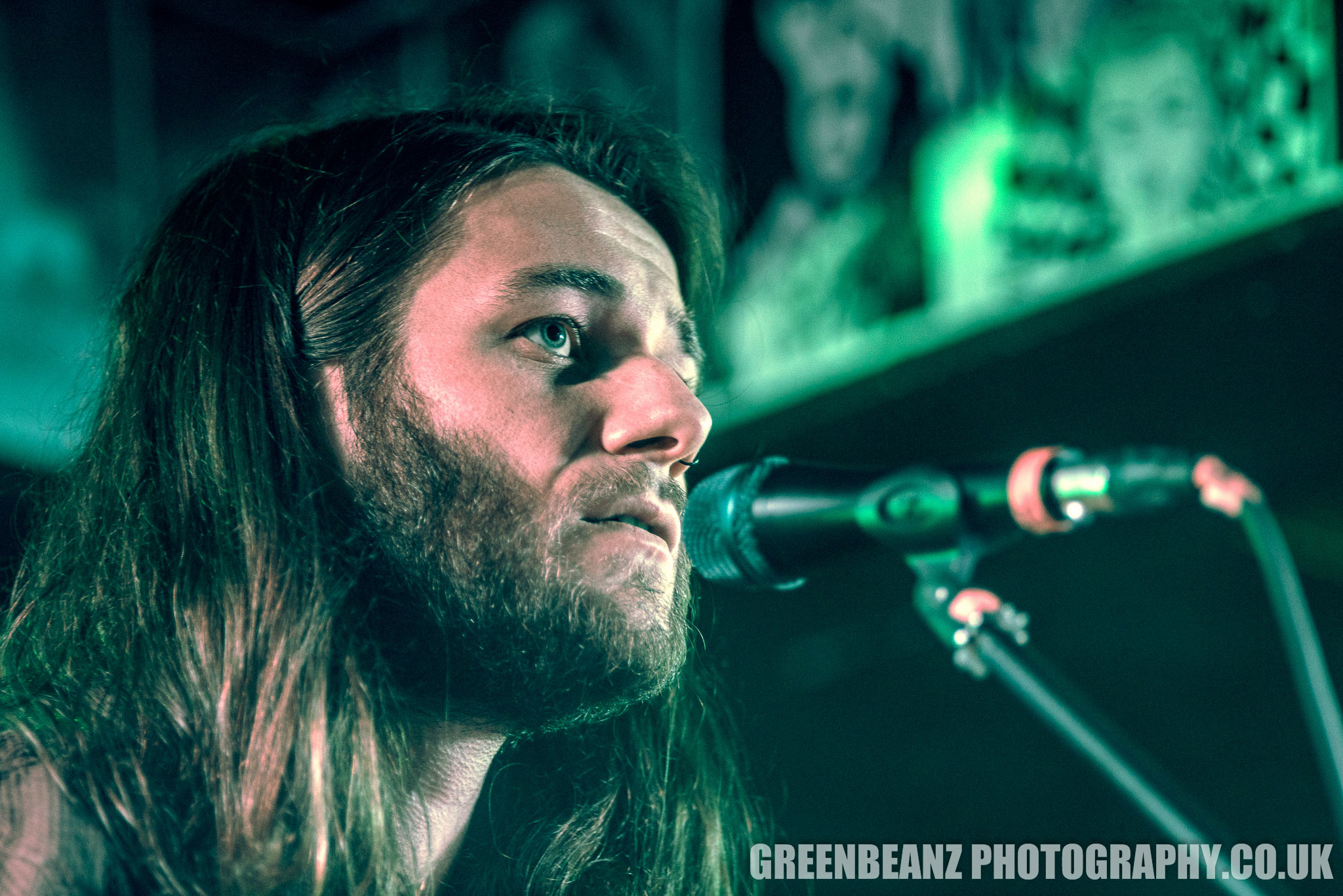 ABOVE : Jack Cookson at the launch of 'Chamfer ' Underground Plymouth 5th April 2018
South West Roots music has a long history along the peninsula, but there is a new generation ploughing their own furrow here, and although the seeds they have tended were grown on land prepared by the previous generation, it is a new harvest they are sharing...
....Read more of the review and find more pictures here
Bad Manners | Thursday 29 March 2018 | Plymouth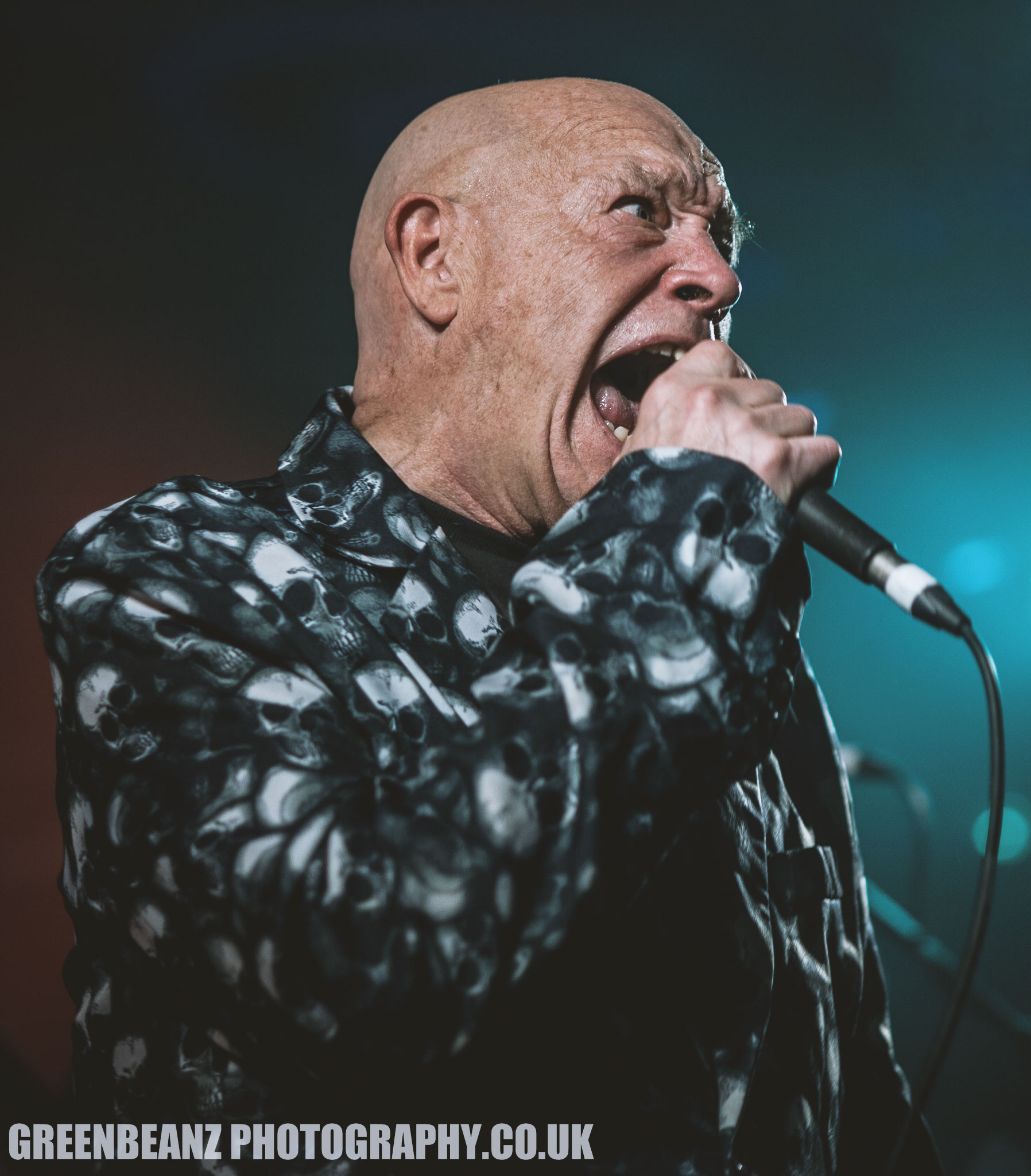 ABOVE : Buster Bloodvessel at The Hub Plymouth Thursday 29th March 2018
Two years ago in 2016 Bad Manners toured the UK to celebrate their 40th Birthday. Tonight Buster Bloodvessel and his crazy cohorts took to the stage at Plymouth's Hub and took the 400 or so Ska Fans on a loony journey through a back catalogue chock full of huge party tunes, in a skanking celebration of UK Ska.
....Read more of the review and find more pictures here
Haunt The Woods | Saturday 24 March 2018 | Carnglaze Caverns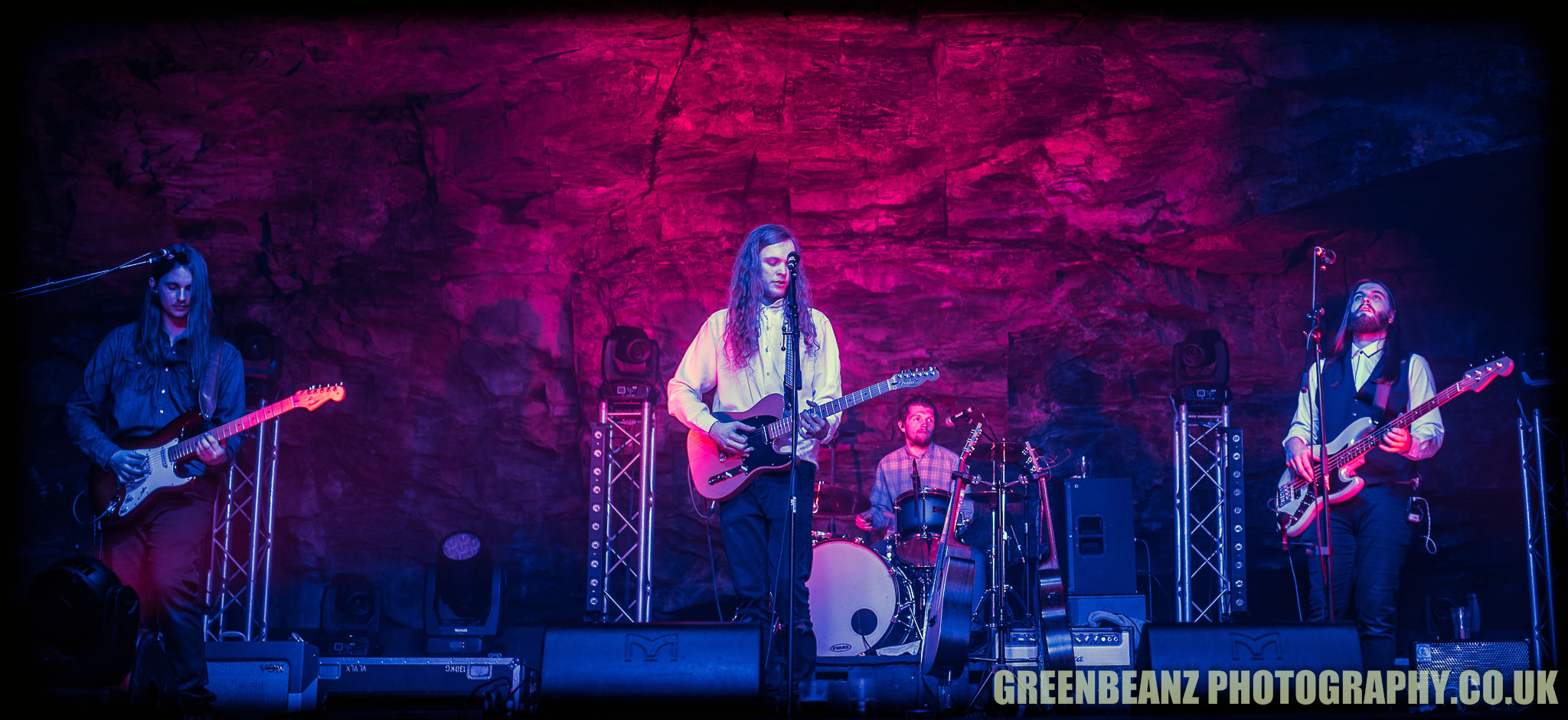 ABOVE : Haunt The Woods performing at Carnglaze Caverns on Saturday 24th March 2018
If you had gone down to the woods last nighT, Near St Neot, and into Carnglaze Caverns, you would have been rewarded with a rich seam of westcountry talenT, when local gems The Trees and Jamie Yost, supported the enigmatic and ethereal, Haunt The Woods.
THE CORNISH FOUR PIECE used the occasion to launch their new EP 'Circle' in the former slate quarry.
....Read more of the review and find more pictures here
STILL CRAZY, ALIVE AND KICKING | The myth of a dying Plymouth Music Scene
The Quireboys and The Stretch Report at The Hub
The Trees with Guest Martin Barre at The Barbican Theatre
Crazy Arm at The Junction

22 DECEMBER 2017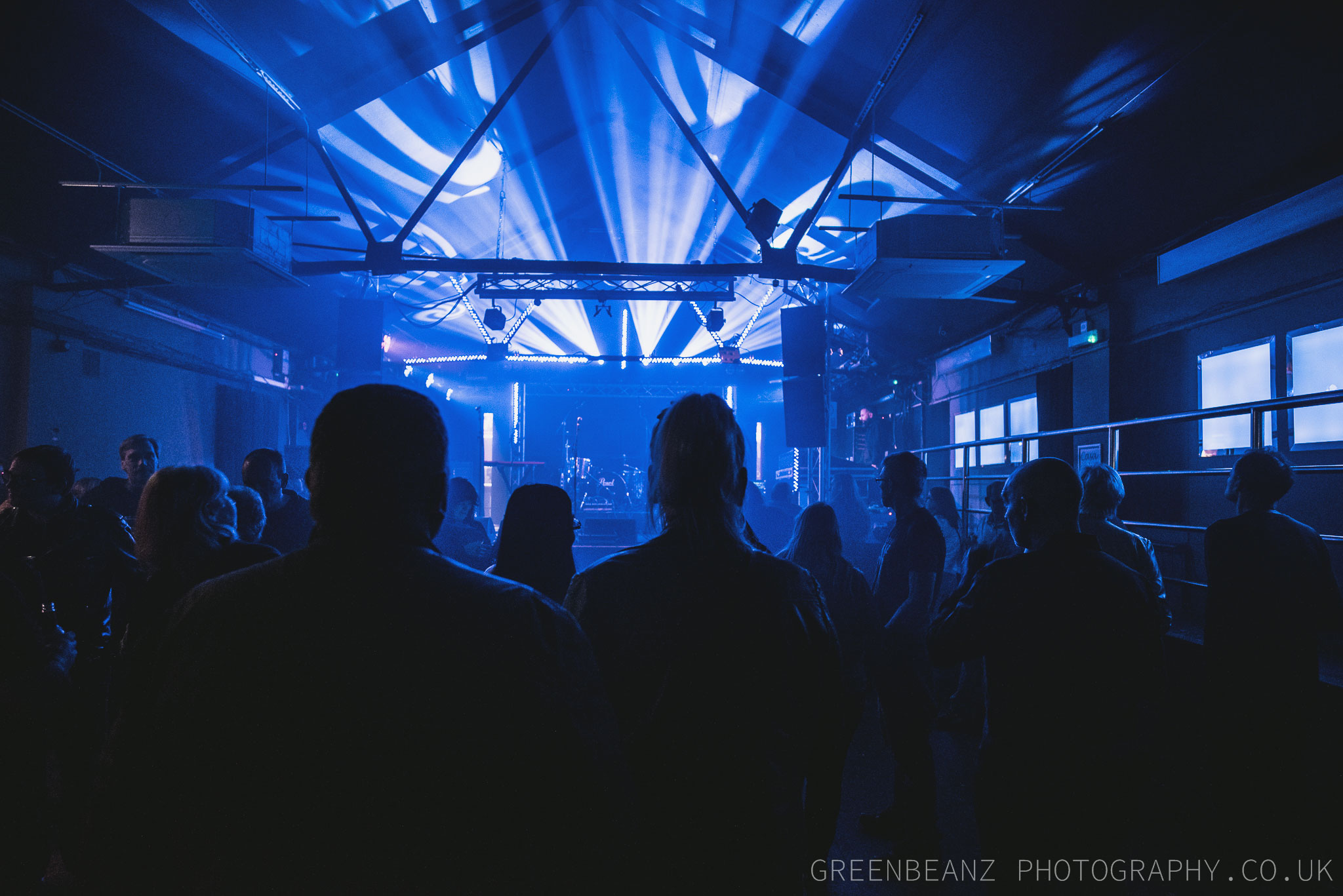 ABOVE : The Hub / dBs Live one of the cities great live music venues filled with fans
It has been said that a lie can run around the world before the truth has got it's boots on. There is a lesson to be learned even from the origins of this commonly misatributed saying. Often assumed to have originated with Mark Twain, It's origins actually have more to do with Swift and more recently it's brilliant use by the sorely missed Terry Pratchett.
....Read more of the review and find more pictures here
Album Artwork and Music Promo Photography | Kate Ferguson| Sweet Confusion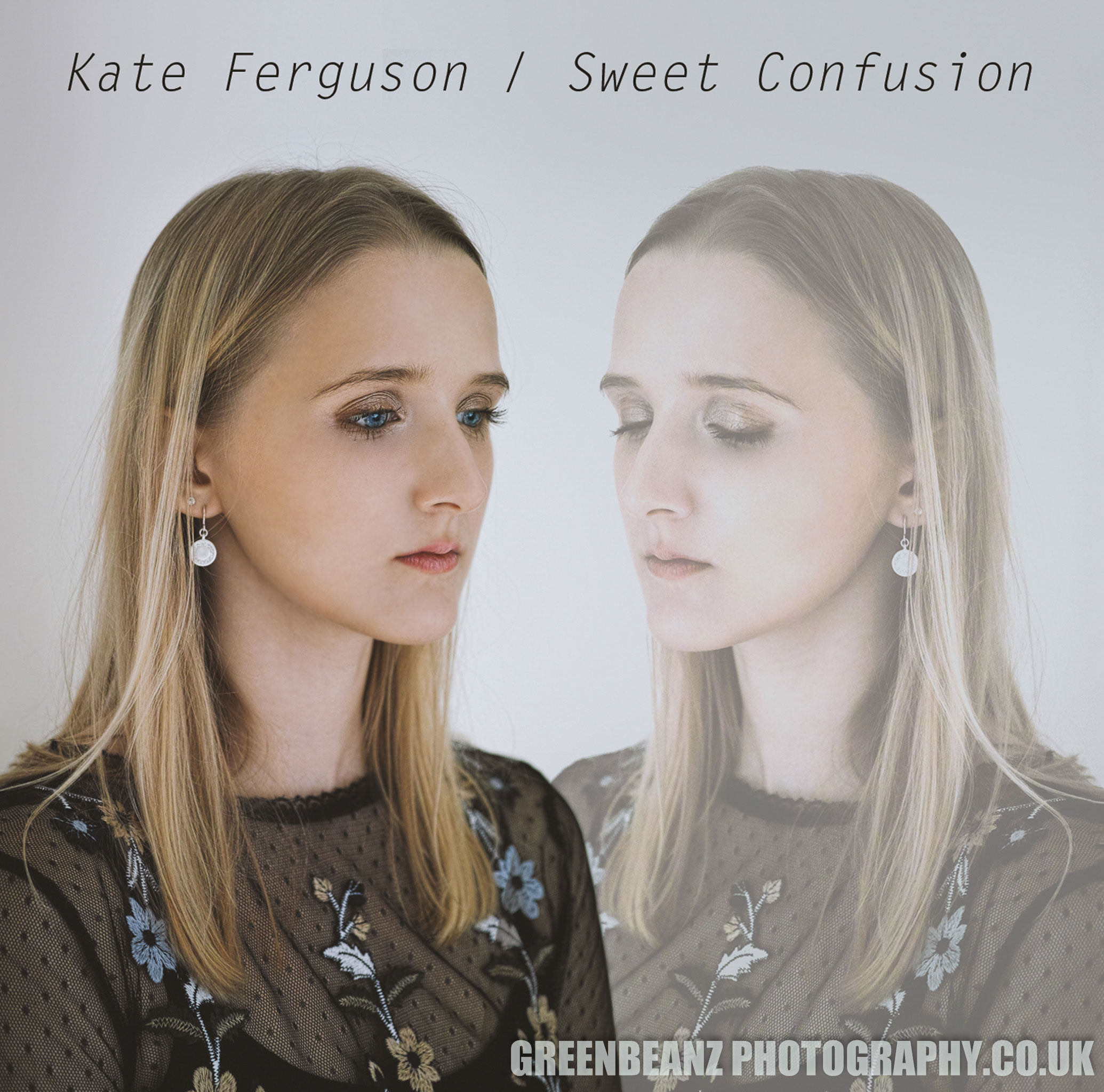 ABOVE : Kate Ferguson 'Sweet Confusion' UK CD artwork production in Plymouth
It is always a privilege to be asked by a musician to help with their promotional artwork. never more so than when those images are created to support the release of an album. Setting aside the time for a short photo shoot is a wise investment in focusing people's attention on the often months, and sometimes years of work involved in writing and recording an albums worth of songs.
....Read more of the review and find more pictures here
The Trees | Monday 23 October| The Bread and Roses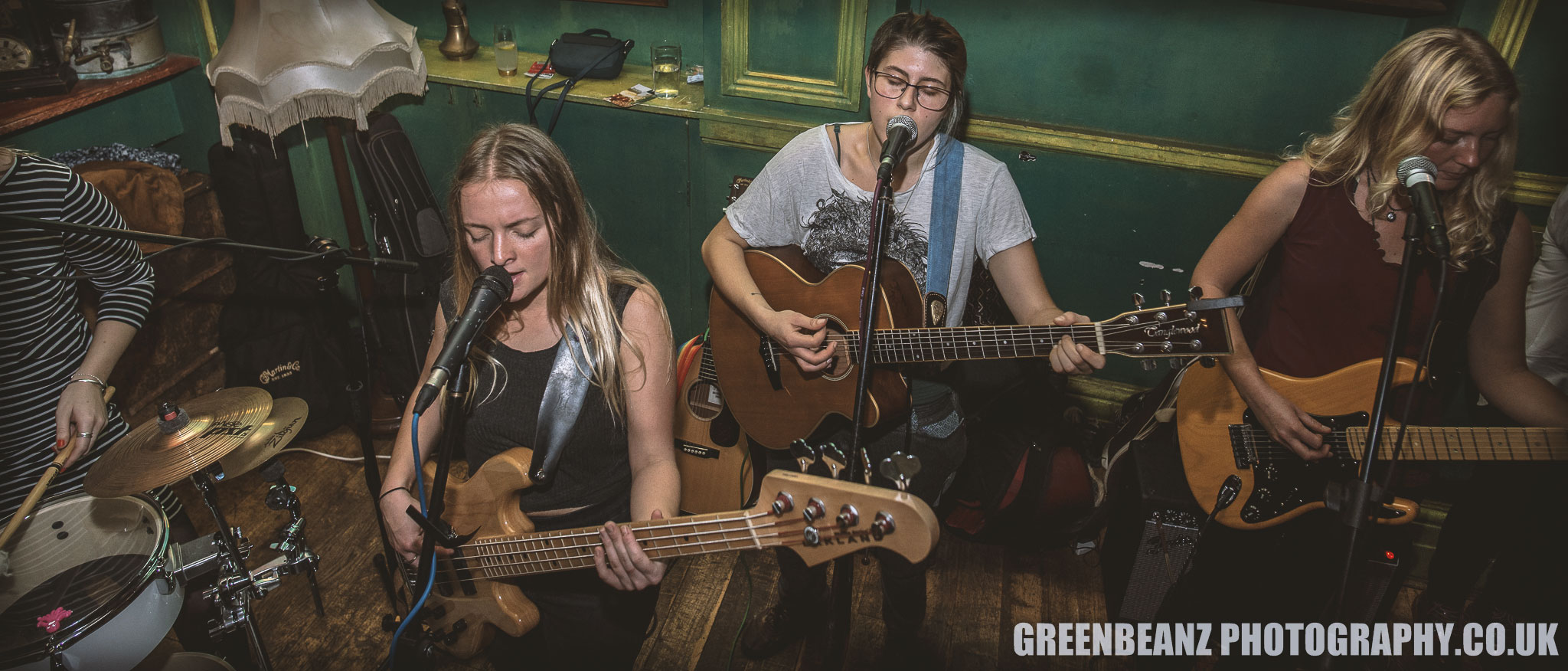 ABOVE : The Trees performing at The Bread and Roses on Monday 24th October 2017
On a wet and foggy Monday night in a community arts pub in Plymouth, four musicians, in a gig that managed to be simultaneously both intimate and quietly epic , guided a captive audience along a journey of discovery that reaffirmed how important music is to this city and the peninsula at large.
....Read more of the review and find more pictures here
Plymouth Punx Picnic 2017 | Sunday 17 September| Thistle Park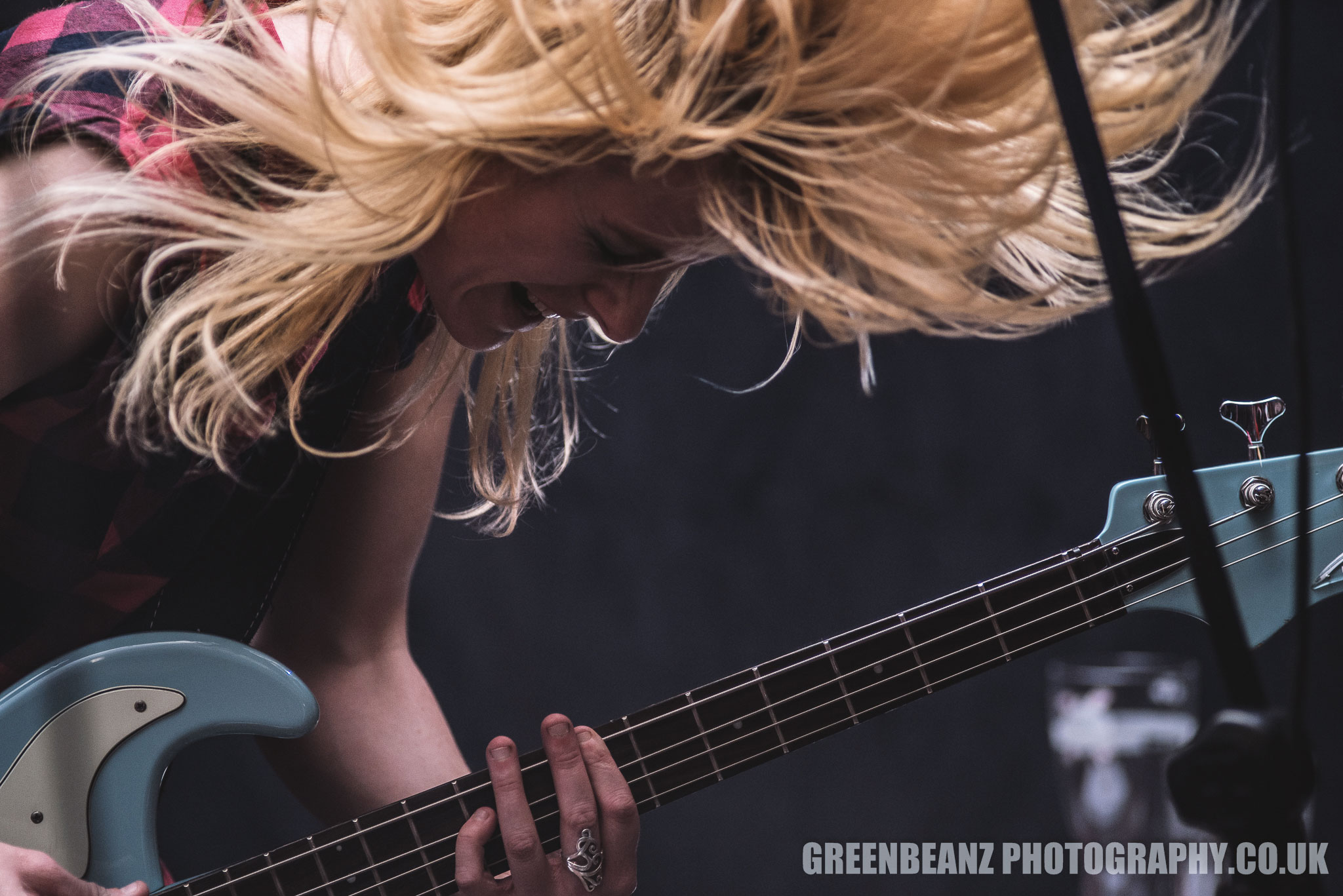 ABOVE : Bass Player Balls Beserko of Cornish Punk Band 'Bastard' playing at Plymouth Punx Picnic 2017 on the final day at Thsitle Park.
Plymouth Punk fans are well catered for in a city in which a scene, often described as a fad, is still thriving.
They gathered in a somewhat fragile state after two days of gigs ( at the Fortescue, and The Junction pubs) on Sunday 17th September in the Thistle Park for the final day of bands in the annual Plymouth Punx Picnic.
....Read more of the review and find more pictures here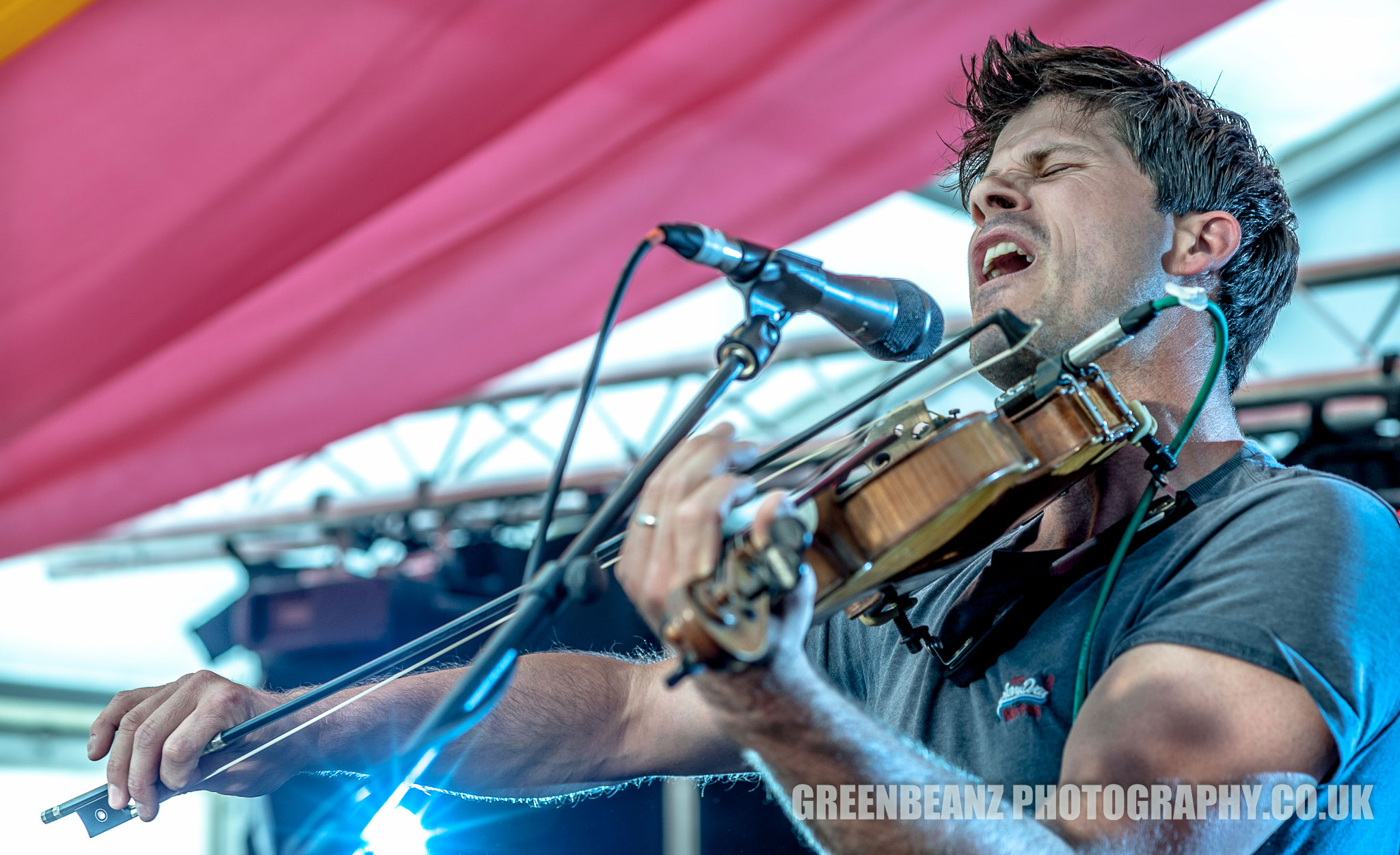 ABOVE : Seth Lakeman Freedom Fields Community Festival Plymouth UK Folk, Rock & Music Photography.
Seth Lakeman at Freedom Community Festival | 04/06/17 | Plymouth Live Music Photography
Sunday 04 June 2017 and Seth Lakeman took to the Main stage at Freedom Fields Community Festival Playing for free to Plymouth fans on the site where royalists fought parliamentarians on the Sabbath Day fight In 1643 and just yards from the Michael Foot Memorial.
Chiselled like a handsome hunk of Dartmoor granite the Dartmoor born Folk Singer-Songwriter and multi instrumentalist picked up his fiddle and kept the attentive audience within the palm of his hand for the entire set.
....Read more of the review and find more pictures here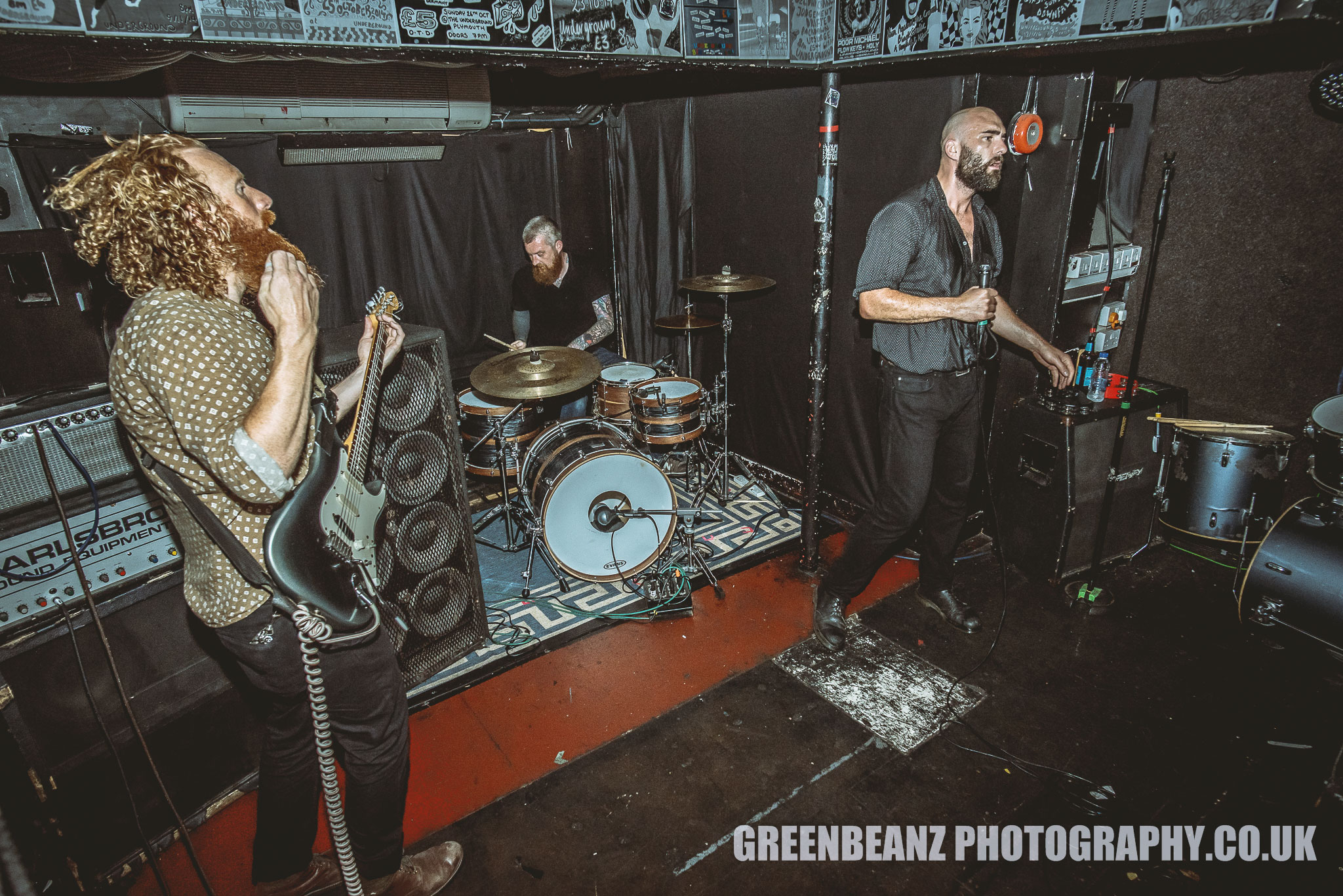 ABOVE : Damerels at Underground Plymouth UK Punk Garage Rock Music Photography.

Damerels, Tripper, Quiet Man,Paul Armer, Bad Credentials at Underground Plymouth | 02/06/17 | Plymouth Live Music Photography
Friday 02 June 2017 and Damerels were back. With support from Tripper,Quiet MAn,Paul Armer and Bad Credentials, the three piece turned the underground into a cathedral of cathartic Cacophonous sonority.
Underground has played host to an incredibly diverse range of musical mayhem over the years,the disciples of dissonance and the apostles of assonance, meeting here regularly to partake of what is on offer from acts travelling in from all over Europe and the UK. Friday was the time for local musicians to deliver their musical manifestos, and allow the audience some respite from the political brouhaha bubbling around the country in recent weeks.
....Read more of the review and find more pictures here

ABOVE : King Colobus at The Junction, Music Photography in Plymouth.
King Colobus, Waxx and The Warhorns at The Junction Plymouth | 02/06/17 | Plymouth Live Music Photography

Friday 02 June 2017 Saw King Colobus, waxx and Warhorns play the Junction in Plymouth
First up were Warhorns, a three piece alternative Rock band based in Devon with Brothers Matty Clements on Bass and Jym Clements on Drums, with Jak Paxton on Guitar and vocals. The band have played on BBC's Introducing and the trio impressed with a solid set that went down so well King Colobus donned Warhorns T-Shirts for their set later in the evening! Check out the video for the single release from their debut EP
....Read more of the review and find more pictures here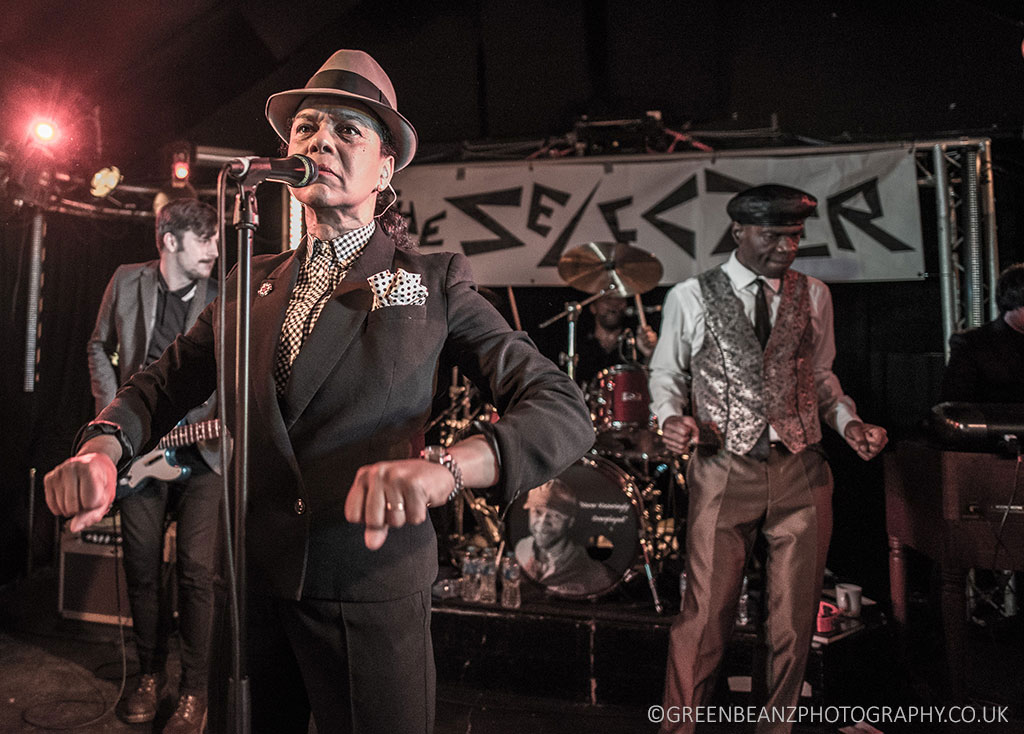 ABOVE : The Selecter on their UK Subculture Tour. Music Photography in Plymouth.
The Selecter at Plymouth Hub | | 29/02/16 | Music Photography in Plymouth
When I went to secondary school back in the 1980s, it was the sound of a generation.It had first surfaced at the end of the Seventies but by 1980 we had followed our older brothers in demanding our mums bought us 14-holer Dr Marten boots, drainpipe school trousers and paid for a skinhead, which we told our parents would just be a "crew cut"...
I am talking of course about Ska and the sound of Two Tone, the record label that was also like a social movement and catalyst for change in attitudes to race, politics and gender stereotypes....
....Read more of the review and find more pictures
here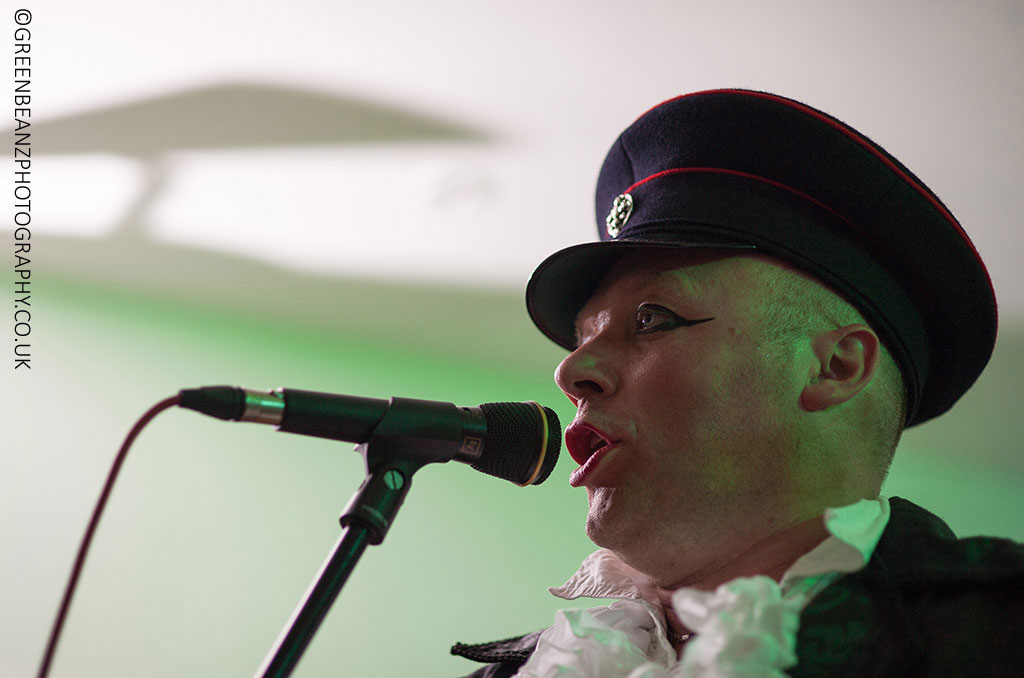 ABOVE : Souls of Misfortune shot at Looe Music Festival by Plymouth Photographer.
Souls of Misfortune at Voodoo Lounge | 12/09/15 | Music Photography in Plymouth
If you had inadvertently walked into Plymouth's Voodoo Lounge on Saturday night, you could be forgiven for thinking that you had just stepped out of a DeLorean and travelled back in time 30 years.
A time when Robert Zemeckis' Back to the Future was showing in the ABC, and the alternative clubs in the city were playing the relatively new sounds of Gothic rock.
Some of the members of Souls of Misfortune, a south-west five piece covering songs by The Cure, The Mission, Sisters of Mercy, Fields of the Nephilim, Siouxsie and the Banshees, Killing Joke and The Damned, were there in Monroes, Speakeasy etc in 1985, just as they had been, sitting on the wall outside of Virgin Records, during the first wave of Punk, a few years earlier. In fact many of the audience on Saturday were also there, and they were joined by younger fans, to whom the veteran musicians making up the band, may not have been so familiar...
....Read more of the review and find more pictures here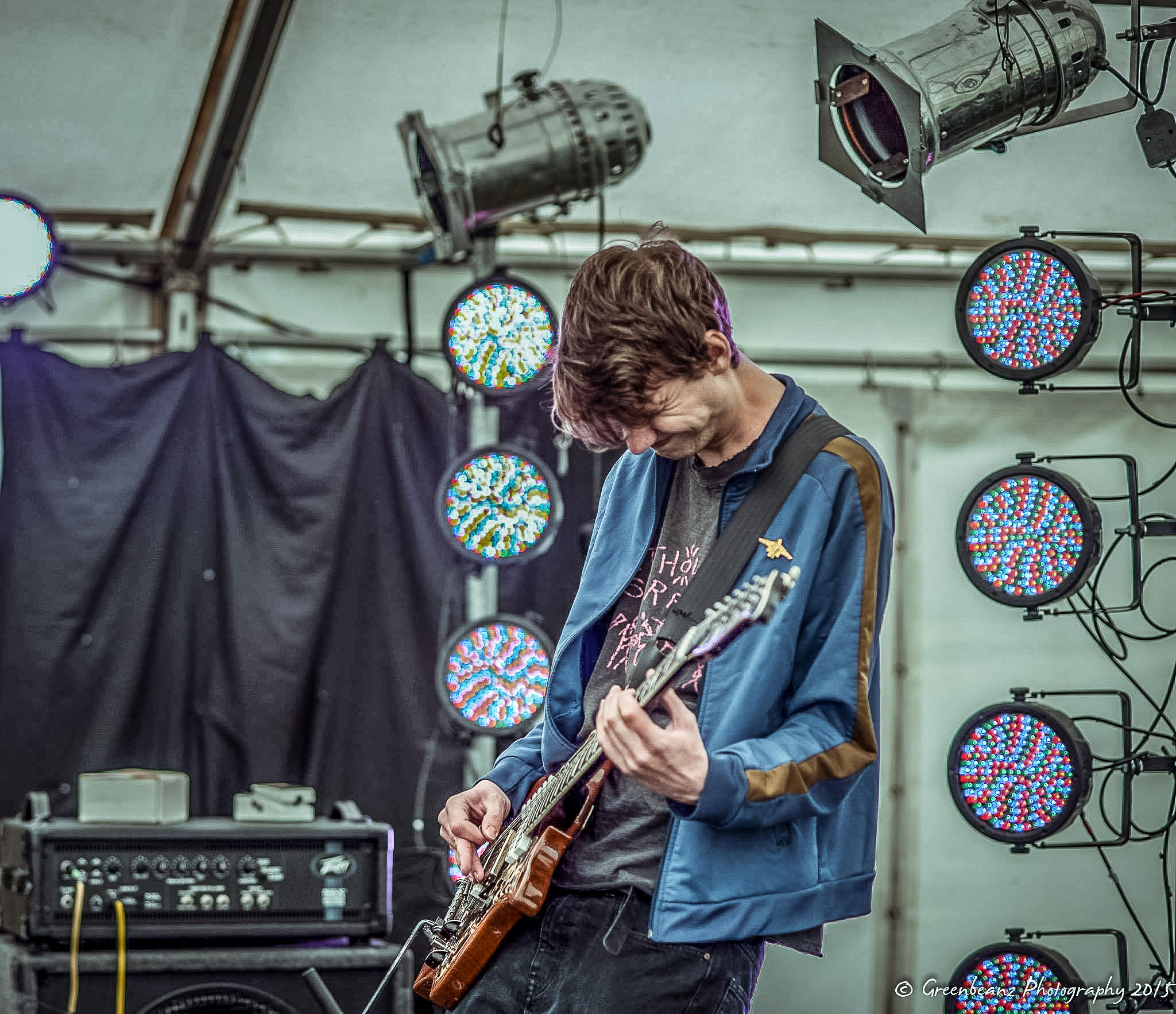 ABOVE : Plymouth Alternative Independent Punk Rock Music Photographer documents 'Worried Shoes' from inception to incineration. The band that meant it. Photographed at Music Venues and festivals across Plymouth
Worried Shoes | November 2014 - May 2016 | The band that meant it | Music Photography in Plymouth
Natural, unforced, innate, spontaneous and lucid. this WAs a band to infuse you with a fresh appreciation for the possibilities that music can have, in enhancing our time on this journey through the soup of modern mediocrity. It's easy to throw adjectives at something as subjective, abstract and ethereal as a piece of music, but this review is never going to amount to much more than licking a window in an effort to replicate the stroke of a warm lovers hand on your cold face, when trying to describe what being in the same aural space as Worried Shoes feLT like.
Like that old fading polaroid held together with masking tape even though they are sadly no longer together, their eponymous solitary album holds up a nice snapshot of what they once were, fresh in your mental scrapbook. It's not like the glorious panavision of being suffused by that warm vibration live, but it captures a lot of that magic with craft and love.
....Read more of the article and find more pictures here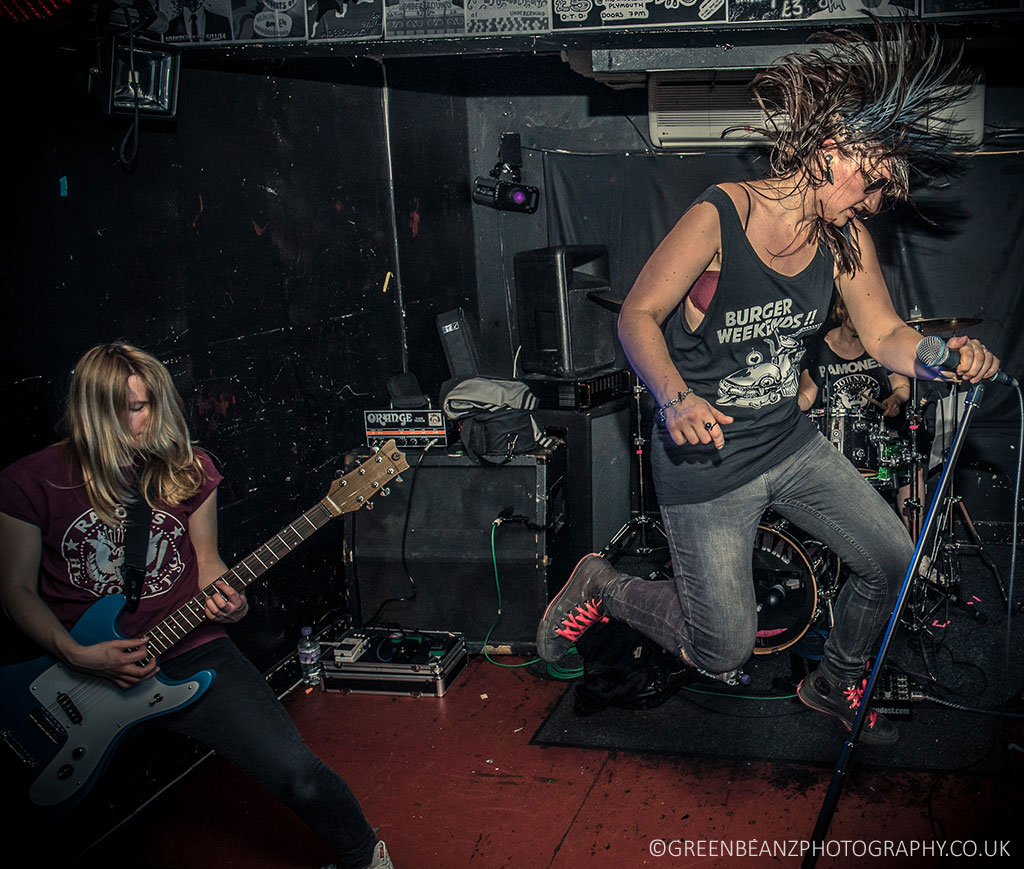 ABOVE : Devon Punk Rock Music Photographer freezes Cloey Ramon from The Ramones tribute band The Ramonas, at Underground Music Venue in Plymouth
The Ramonas at Underground | 16/03/16 | Music Photography in Plymouth | Rocket to Ruin Tour
Imagine if the Ramones were still alive and kicking ten bells of crap out of their set today. Meet the Ramonas.
Desire, effort, discipline, practice, attitude and a determination to hone their skills have made the Ramonas what they are today, and what they are is one hell of a band....
....Read more of the review and find more pictures here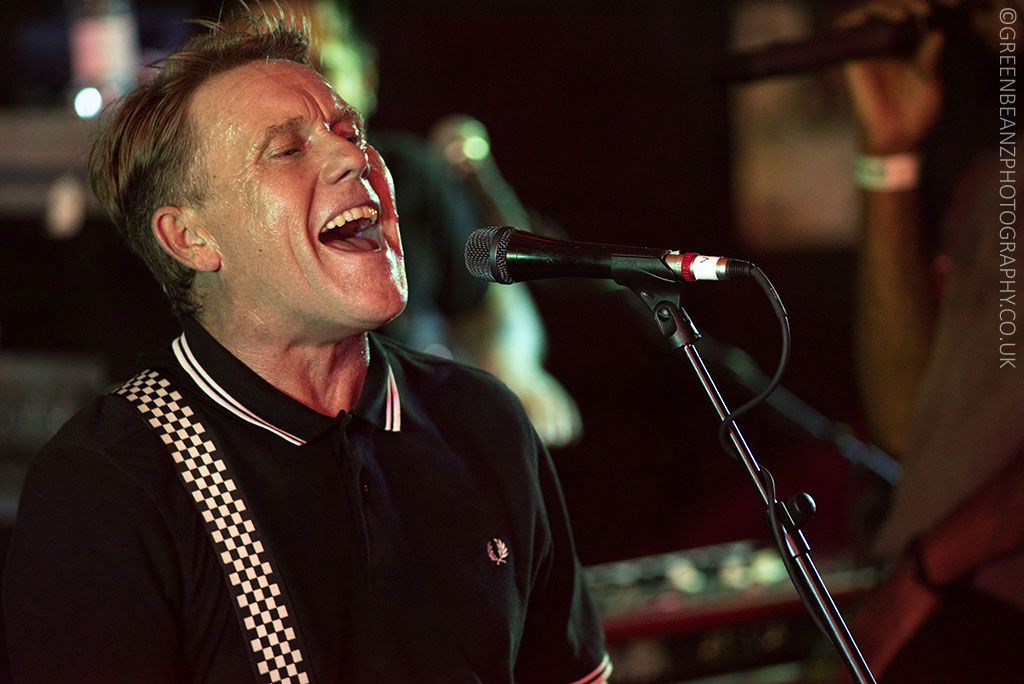 ABOVE : Plymouth Gig Photography by Greenbeanz captures Dave Wakeling of legendary British two tone Ska band, 'The English Beat' playing in Cornwall during their UK tour
The English Beat | 07/10/16 | Music Photography in Cornwall | Zone Night Club, Redruth
Some bands need no introduction. The English Beat are one of those bands.
Their influence runs deep and in to less obvious channels, from dance and electronic music and the Ska chequered multifaceted genres it has spawned, to the jangly guitar sounds of indie bands like the La's and Stone Roses and even US Rock artists like Eddie Vedder of Pearl Jam on the other side of the pond.
Julian Barnes writing as Shostakovich in The Noise of Time remarked that
"In Jewish folk music, despair is disguised as the dance"
It is a very clever insight and one that could certainly be applied to the whole two tone movement in the British Ska revival that lit up the disunited kingdom of the late 1970's....
....Read more of the review and find more pictures here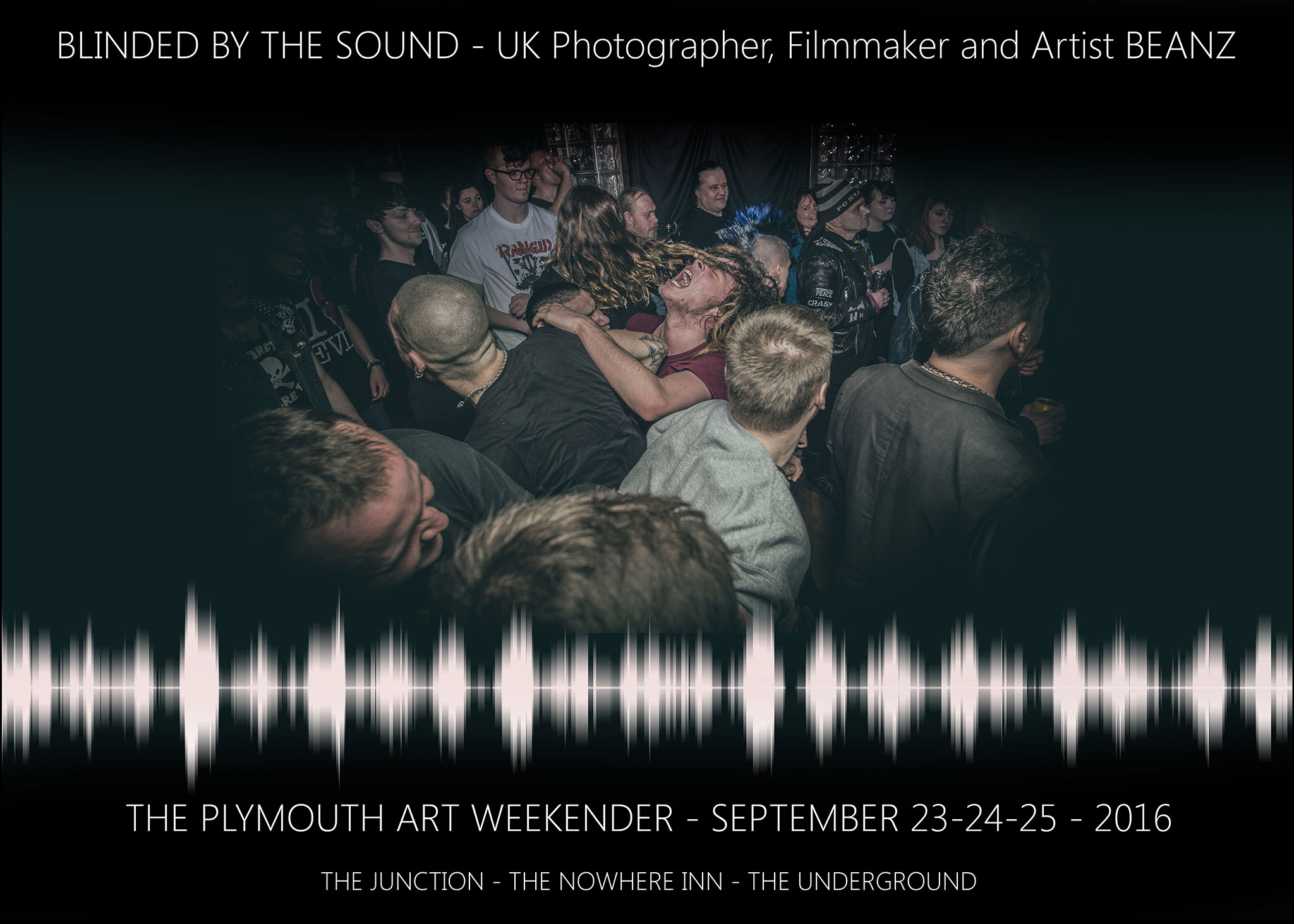 ABOVE : Plymouth Live Music Photography. Blinded by the Sound Exhibition. Plymouth Underground Music venue, The Junction and The Nowhere Inn.
Blinded by the Sound | 23-25 September 2016| Multi Venue Exhibition of Live Music Photography | Plymouth Art Weekender
Blinded by the Sound presented the performance photography of UK Photographer, Film-maker and artist Beanz, as a multi venue exhibition across three live music venues in the city. Shot over the last three years in Plymouth and the west country, the project showcased the vibrant energy and disparate nature of live music in the region featuring live and national acts in performance.
The exhibition featured many local musicians in multiple line-ups and documented the fans and faces that make up the various scenes as well as established acts and veterans who have themselves laid down cultural milestones. The Selecter, Ed Tudor Pole, TV SMITH, Evan Greer, UK SUBS, Buzzcocks,The Cadbury Sisters, Subhumans and more rubbed shoulders with local punk stalwarts The Bus Station Loonies, The Cleaners, Monitor, Honey, Zapoppin and The Souls of Misfortune...
....Read more of the review and find more pictures here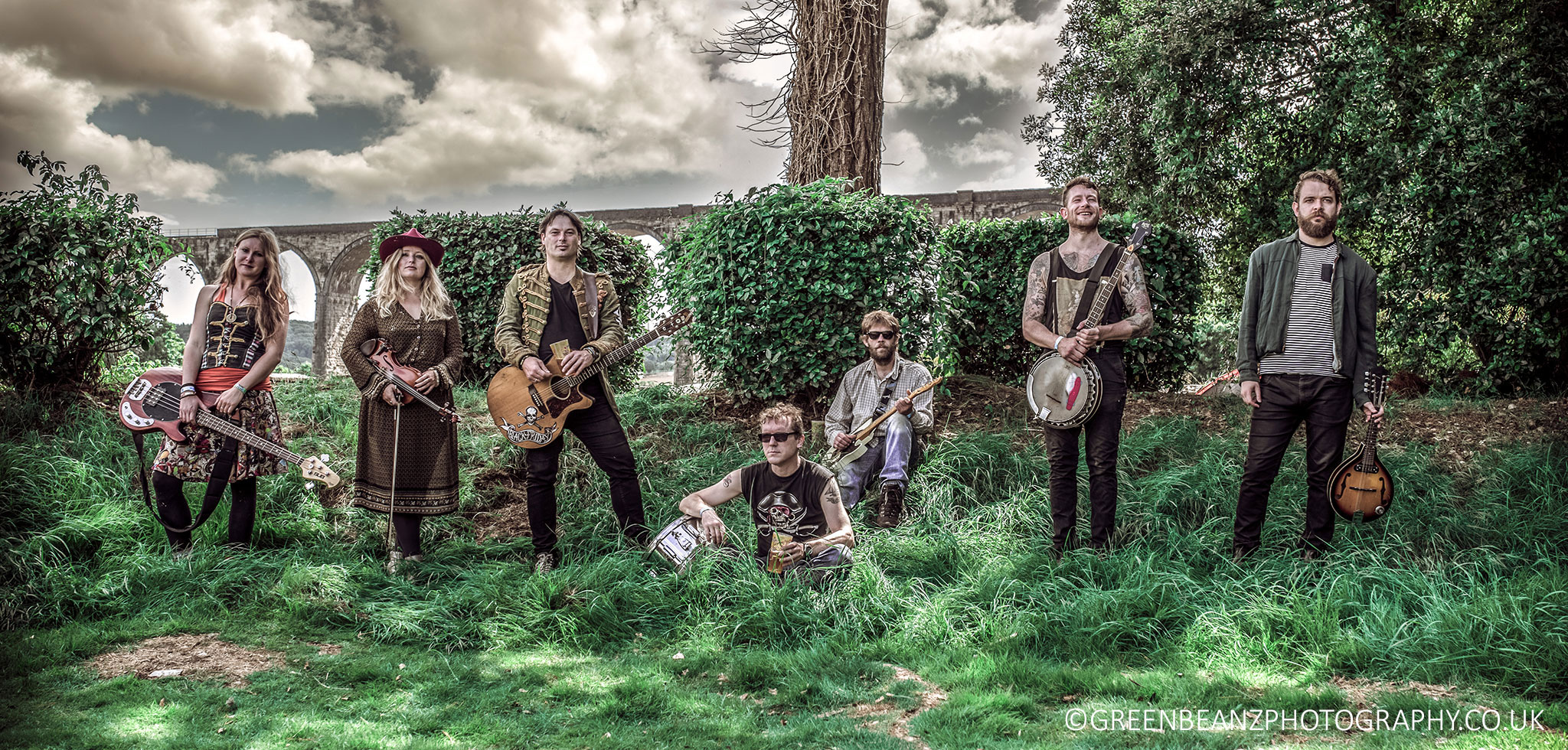 ABOVE : Plymouth Music Photographer undertakes commissioned Promotional Shoot for Cornish Folk Punk Rock Band 'Black Friday' at the Port Elliot Festival.
Black Friday | Port Eliot Festival & Promotional Shoot | Music Photography across the UK
St Germans in Cornwall seems an unlikely place to find one of the uk's most well travelled bands, but if there is one thing Black Friday like to do then that is to confound expectations.
Black Friday or 'The Friday' as I like to call them, were never going to be like any other band emerging as they did from the United Kingdom's most southerly peninsula, and from within a county blessed with rugged coasts on both sides, and a rural isolation that seems to flavour more than the ale from these parts....
....Read more of the review and find more pictures here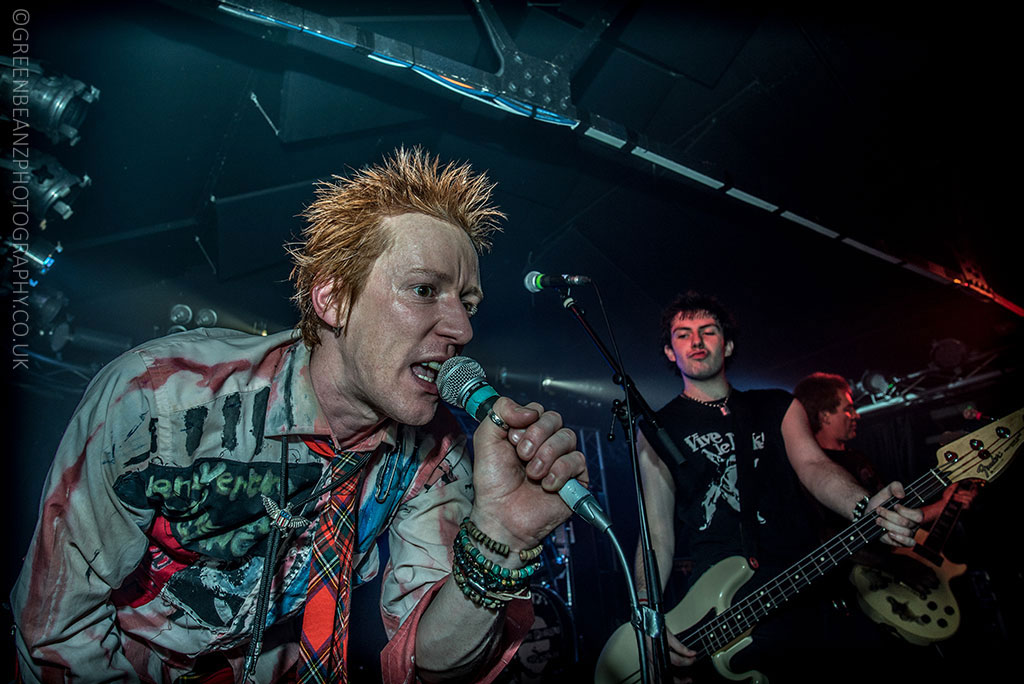 ABOVE : Plymouth Punk Rock Music Photography documents the Anarchy In the Uk Anniversary Show featuring The Sex Pistols Experience, London Calling & Broken Hearts
Anarchy In Plymouth | 17/12/16 | The Sex Pistols Experience, London Calling and Broken Hearts| 40th Punk Rock Anniversay of The Anarchy Tour | Music Photography in Plymouth
Tell people That The Sex pistols and the Clash ONCE played Plymouth, on a nationwide tour that also Featured Johhny Thunder and the Heartbreakers, and they will often look at you incredulously.
Plymouth the city has a long musical heritage hosting scenes and bands that graced much bigger cities and venues across Britain and Europe in the last 70 years....
....Read more of the review and find more pictures here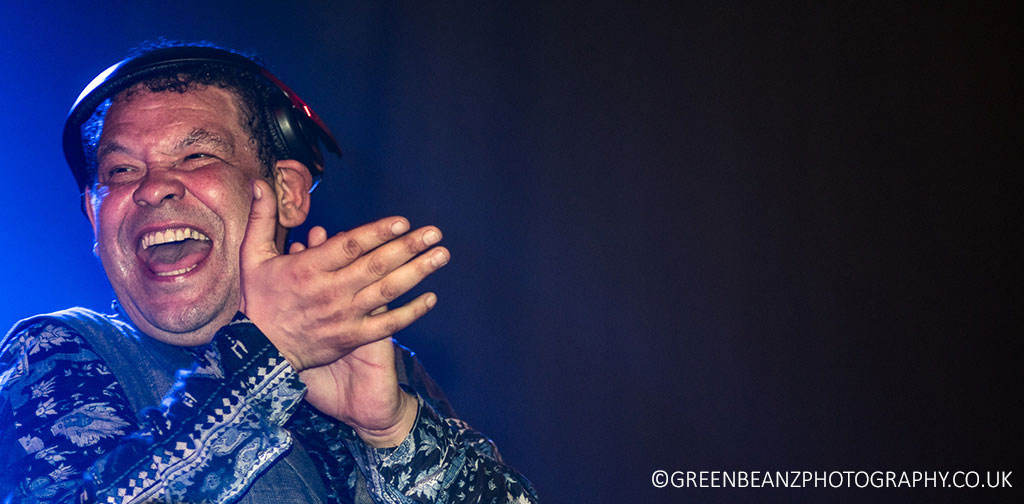 ABOVE : Dance Music In Devon photographed by Plymouth Photographer. Craig Charles brings his Funk and Soul Club Tour to Plymouth University
Craig Charles Funk and Soul Club | 24/03/16 | Music Photography in the UK | Plymouth University
The Craig Charles Funk and SOul Club is a different kind of night for many of the audience, drawing as it does from right across the Musical, Age and Social spectrum
The man himself has a similarly eclectic CV having graced both the airwaves and our screens here in the UK for many years as both a DJ and actor....
....Read more of the review and find more pictures here

ABOVE :UK Music Festival Photography Ferocious Dog performing at Looe Music Festival in the Summer of 2015
Looe Music Festival | 18-20 September 2015 | Music Photography in the United Kingdom | Buzzcocks, Ferocious Dog, Bad Manners, The Changing Room and more
Festivals are a joyous thing to be asked to photograph but each is unique. Looe Music Festival may be among the most unusual and personable I Have ever worked at being situated as it is in A smallish Cornish town, on the beach.
Looe in 2015 hosted a great mix of British talent with seasoned legendary performers, Buzzcocks, Bad Manners and Jools Holland and newer acts Ferocious Dog playing on the beaches main stage, and Sound of the Sirens, Red Shoes and The Changing Room etc, gracing the local BBC Introducing stage inside the marquee....
....Read more of the review and find more pictures here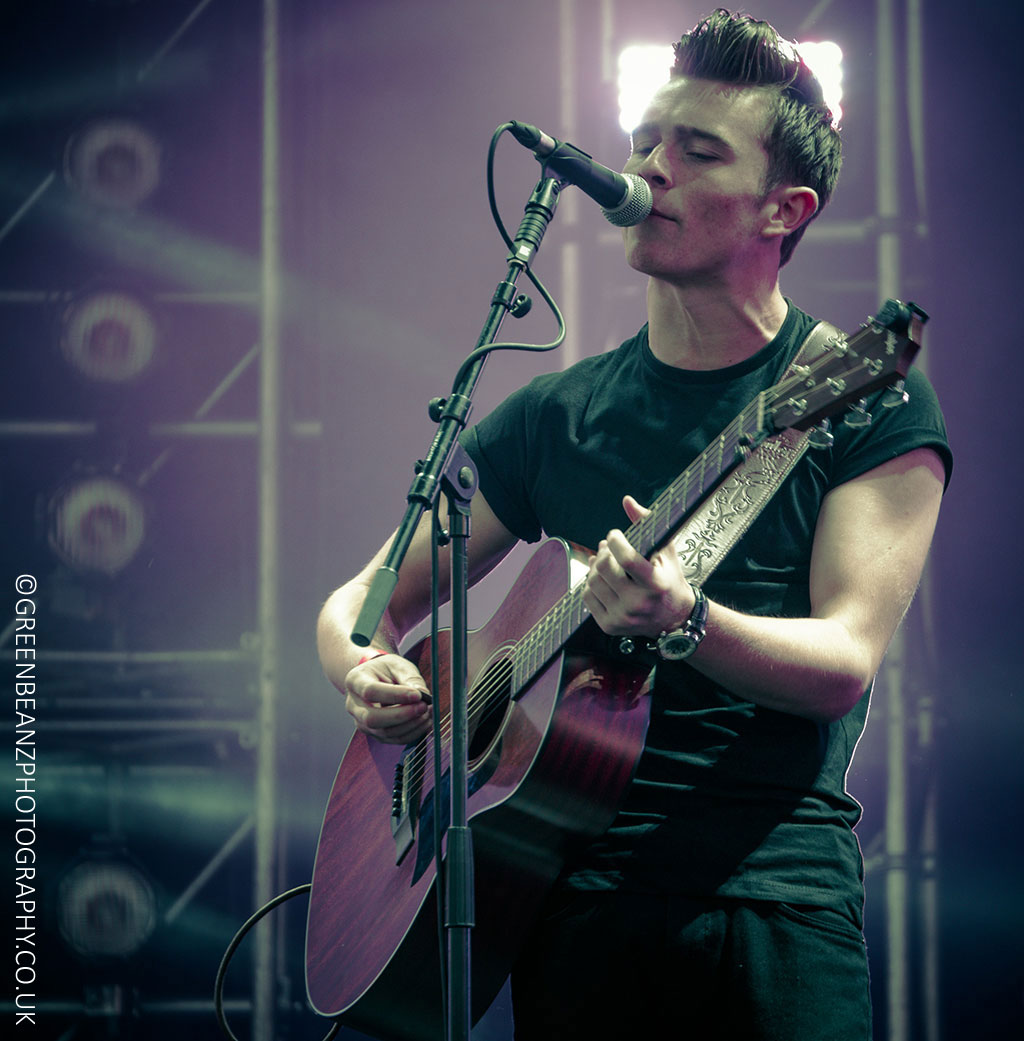 ABOVE : MTV Crashes Live & Local. Chay Snowden. Even in the rain fans brave the conditions and gather to watch Plymouth bands play the final day of MTV Crashes on Plymouth Hoe
MTV Live and Local | 24/07/16 | Music Photography in Plymouth | The Hoe Plymouth
MTV Crashes always seems to fill Plymouth Hoe but 2015 saw the introduction of a live and local Day to round things off, and Give Plymouth Bands the chance to play in front of their home audience, on a big stage.
Bands like Antimatador and The Poet Junkies grabbed the opportunity with both hands and made the gig a very special one despite the rains best attempts to dampen everyone's spirits..
....Read more of the review and find more pictures here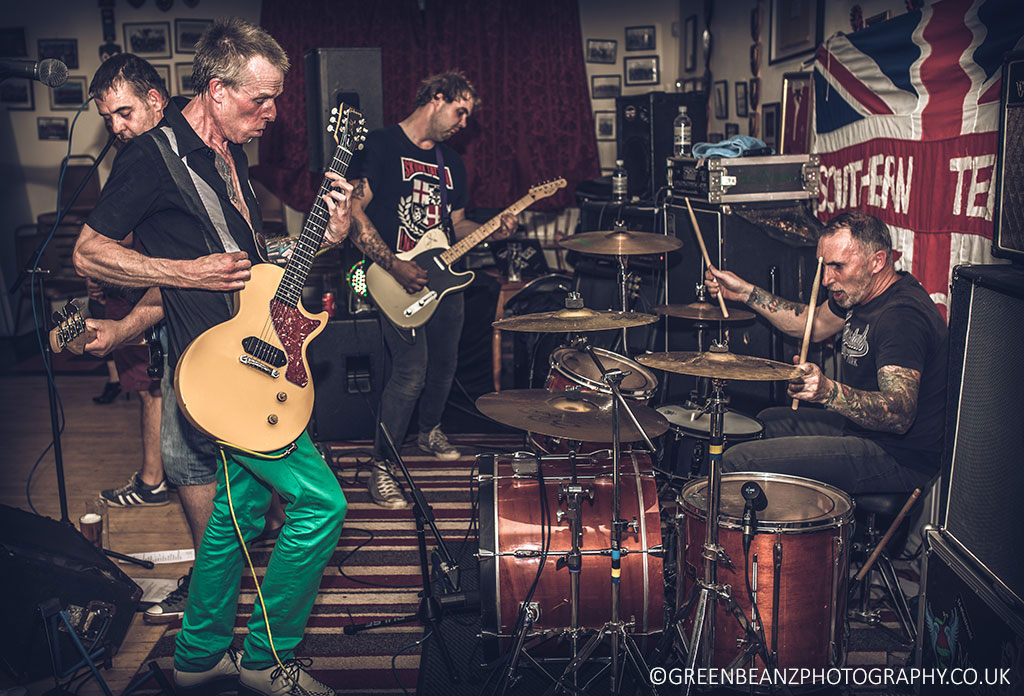 ABOVE : Photograph of Punk Band The Cleaners playing at The Southern Templars Scooter Rally in Cornwall at Liskeard Football Club
Photographing Punk Rock in Plymouth and the Westcountry | Why I love to shoot The Cleaners
The Cleaners are a Band on a mission to reverse expectations. Much more than just a punk cover band, the band play origianl material as well as a huge list of covers from beofre during and after punk's halycon days.
Nobody likes labels, least of all Punks, but post punk or new wave seem to have been accepted now as part of the musical volcabulary, whereas pre-punk never really caught on. Imagine a cleaner with a dirty mop spreading aural detritus across the audible spectrum, and you are starting to imagine what the Cleaners can do to your ears when like me, (even with protective ear plugs in), you have to get close to work....
....Read more of the review and find more pictures here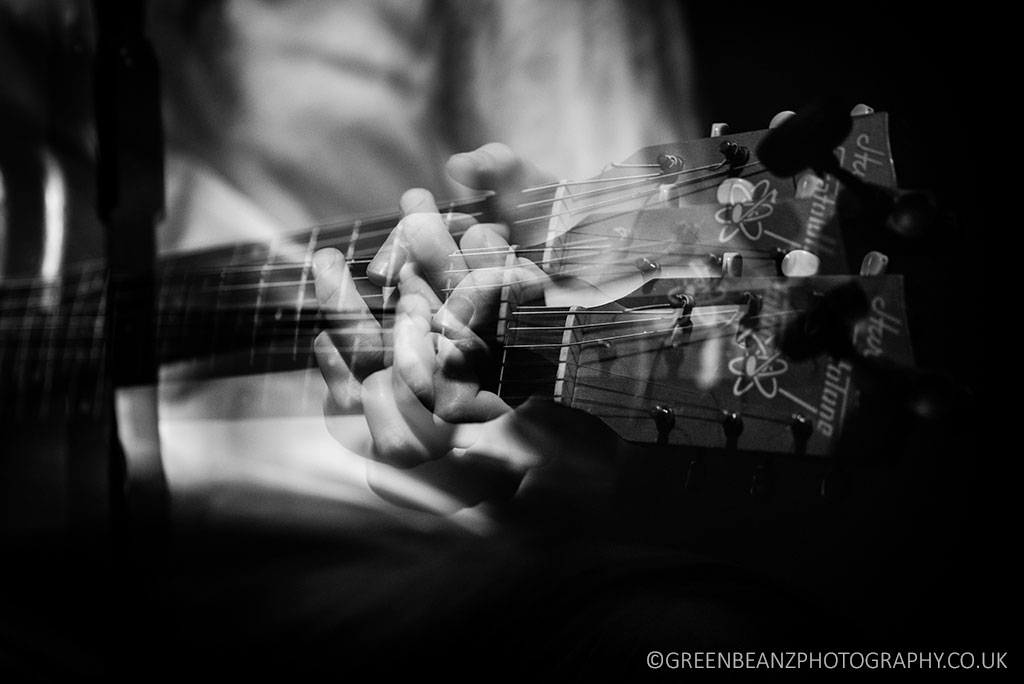 ABOVE: In Camera Multiple Exposure Photographic image of Plymouth Blues singer and guitarist Thomas Ford playing at The Junction Plymouth
The Westcountry Blues | Devon and Cornwall is the UK's South| Blues and Roots Music Photography by Plymouth Music Photographer
The far reaches of countries seem to bring out the basics in people. Good things like manners and hospitality but also the stripped down essentials that make music tick. It's dna and Bones
Devon and Cornwall are not quite the deep south but they share with it a love of roots music from folk music and bluegrass to blues....
....Read more of the review and find more pictures here