Plymouth Punx Picnic 2017 | Sunday 17 September | Thistle Park
Greenbeanz Photography
Plymouth Punx Picnic 2017 | Sunday 17 September| Thistle Park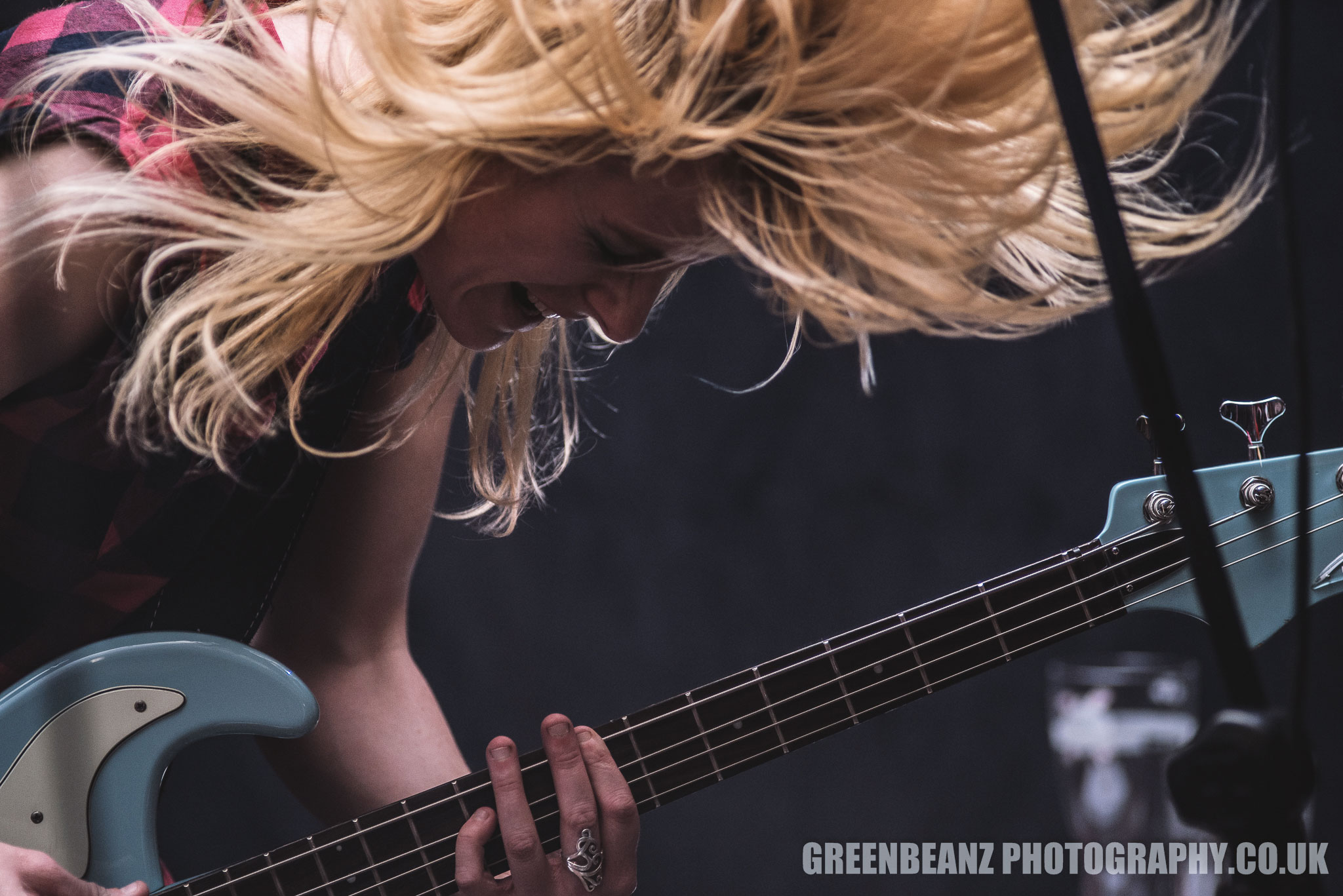 ABOVE : Bass Player Balls Beserko of Cornish Punk Band 'Bastard' playing at Plymouth Punx Picnic 2017 on the final day at Thsitle Park.
Plymouth Punk fans are well catered for in a city in which a scene, often described as a fad, is still thriving.
They gathered in a somewhat fragile state after two days of gigs ( at the Fortescue, and The Junction pubs) on Sunday 17th September in the Thistle Park for the final day of bands in the annual Plymouth Punx Picnic.

The line-up for the day started with local alt rock/punk band 'Secret and Lies' from local label Outsider Records. A small but perfectly formed audience of band members, fans and doggos arrived in time to witness the openers on this final day, with their rambunctious rattling racket helping to shift some of the earwax and the lethargy after 18 bands over the previous two days.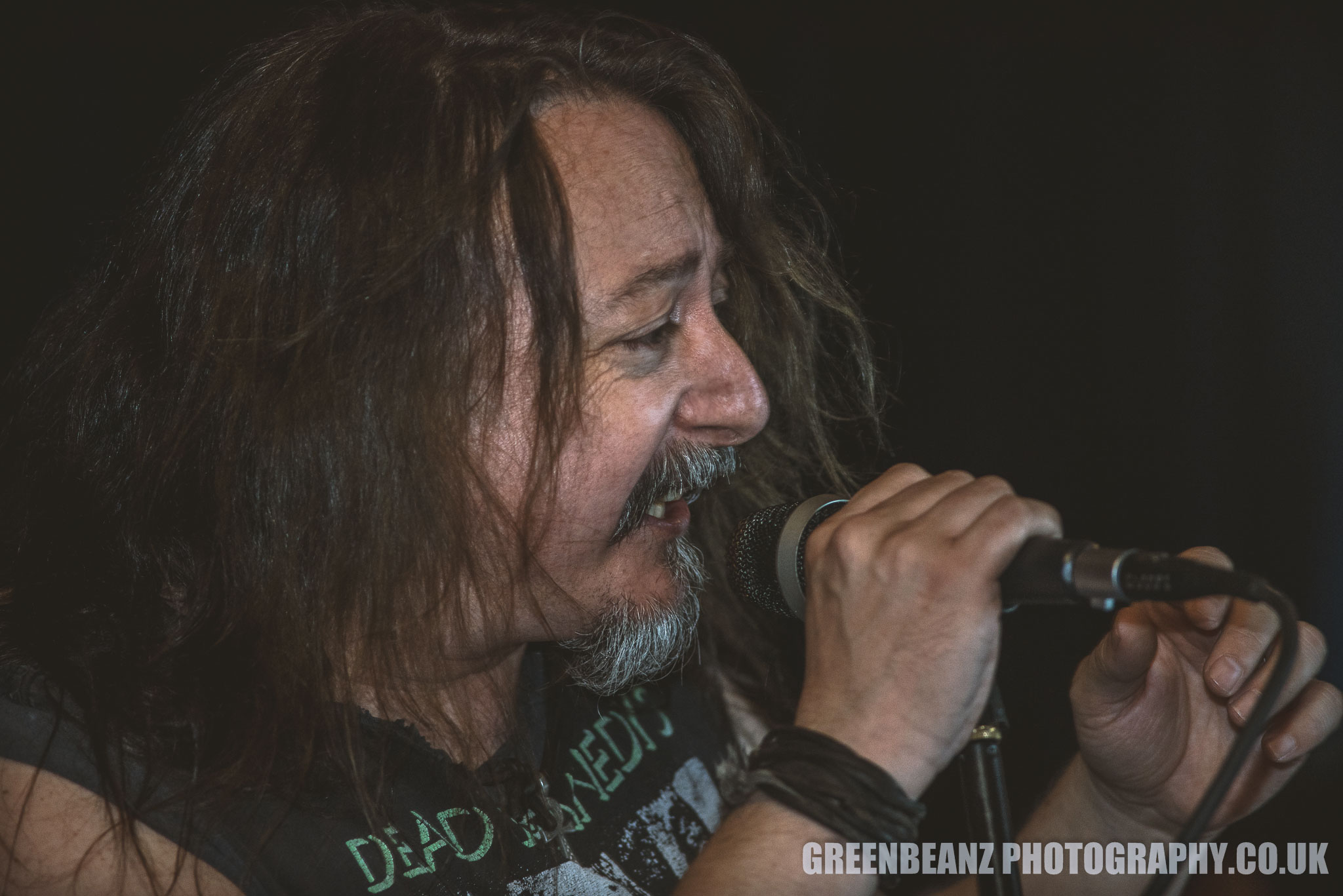 ABOVE : Glyn from 'Secrets and Lies' wakes up the crowd in the opening slot on Sunday
Next up were 'seeyellow', the jangly cyclic folk punk four, fresh out of the studio recording their latest material and that enthusiasm seemed to inject a somewhat flagging audience with a new vigour, much like a vitamin shot or a swift swig of Bucky depending on your poison. There is an insistency here that pulls at your trouser leg like a very bored and hungry terrier demanding walkies. The recording is eagerly awaited here at least.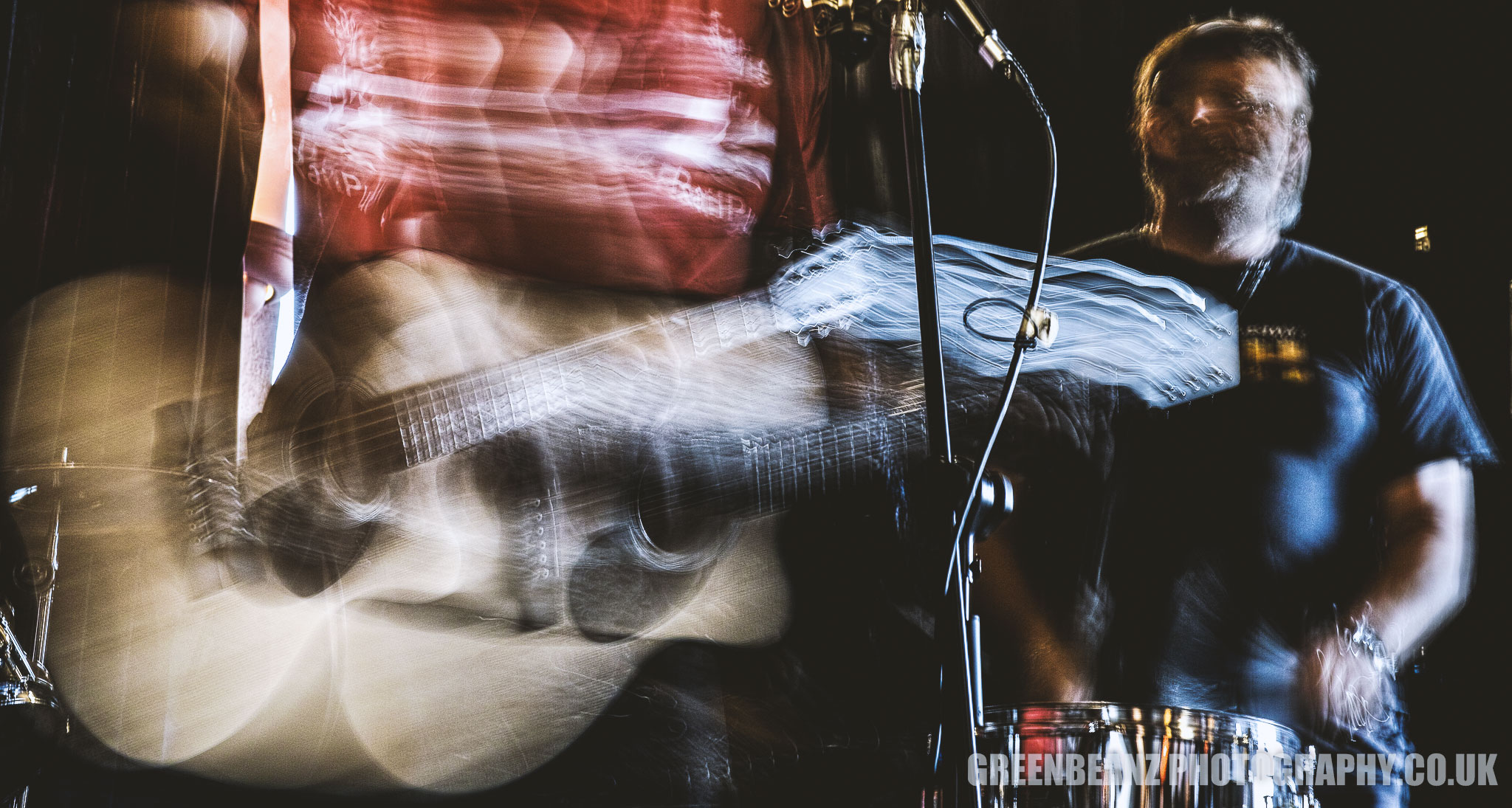 ABOVE : 'seeyellow' fresh from the studio with their jangly folk punk songbook
The much anticipated debut of 'I am Chimp' followed, and those fans who had eagerly bitten their fingernails away for years in frustration at the lack of live Banana action were more than satiated by the contumelious chimps, with their cheeky and never less than grin inducing scurrilous simian songbook. I think they may have performed their bold and brazen back catalogue in all it's bright yellow entirety, and the growing crowd would not have put up with less. At one point Mike announced his leaving the band and while they may now have split, one can only hope this is not their only gig, like a lone banana orphaned from it's bunch, but rather the first dung flinging episode in a series of troop excursions on jungle floors the city, if not country over.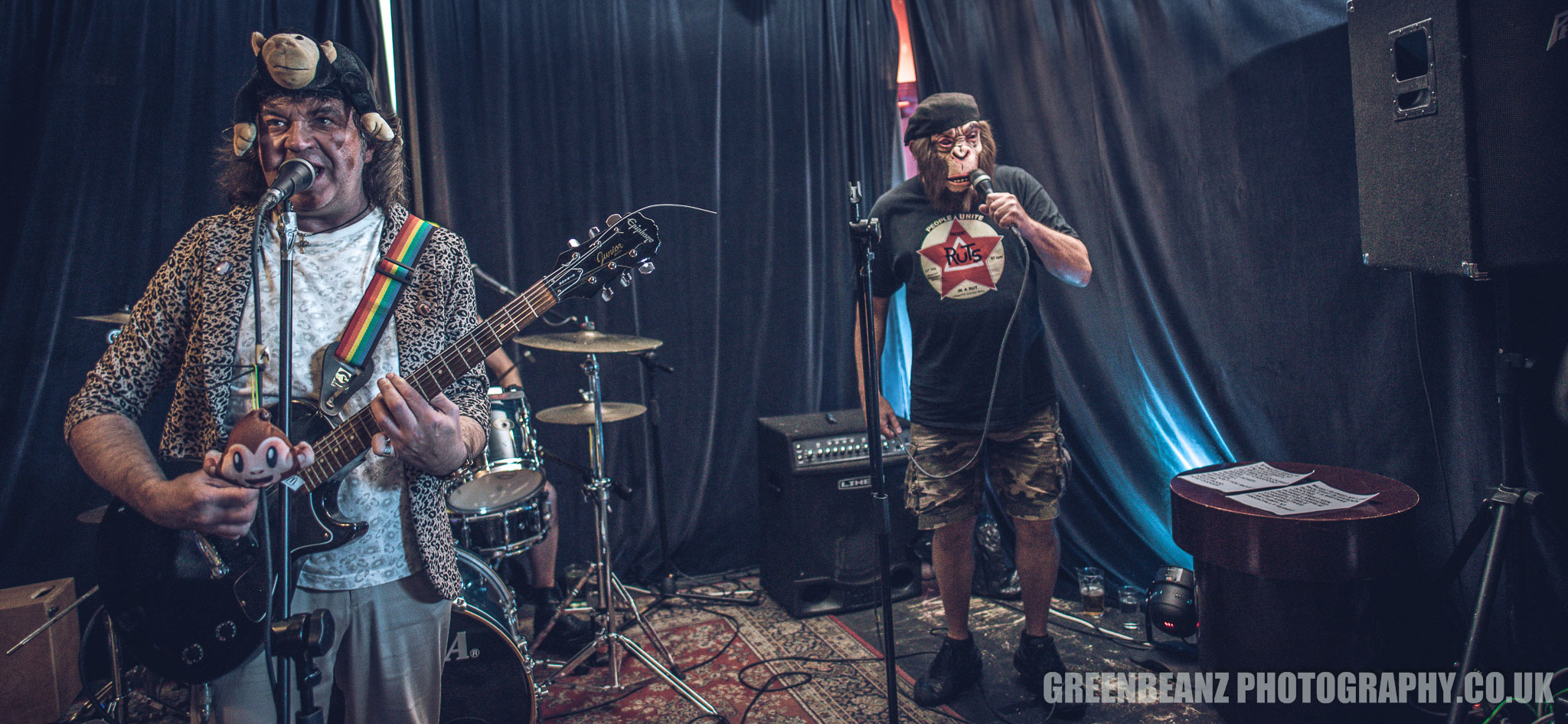 ABOVE : The debut performance from 'I am Chimp' unforgetable not unforgivable
Next up on a day when bands were shedding previous names like unwanted cocoons, Monitor discarding their moth eaten moniker for new name, 'Lack of Discipline', took to the stage and transformed even the most unmoth like creatures in attendance into disciples, with their elegiac and unforced majestic sound. Flickering front man Ross, magnetic as always, the fluttering vowels of life exhaled and caught in his cupped hand before releasing them at perfectly timed moments in each pulsating song. To submit to the music in this way means being able to flit between agitation and subtle whisper thin shivers, and it can be a gossamer thin thread with which to weave a spell at times, but the band, as always, delivered with no small aplomb.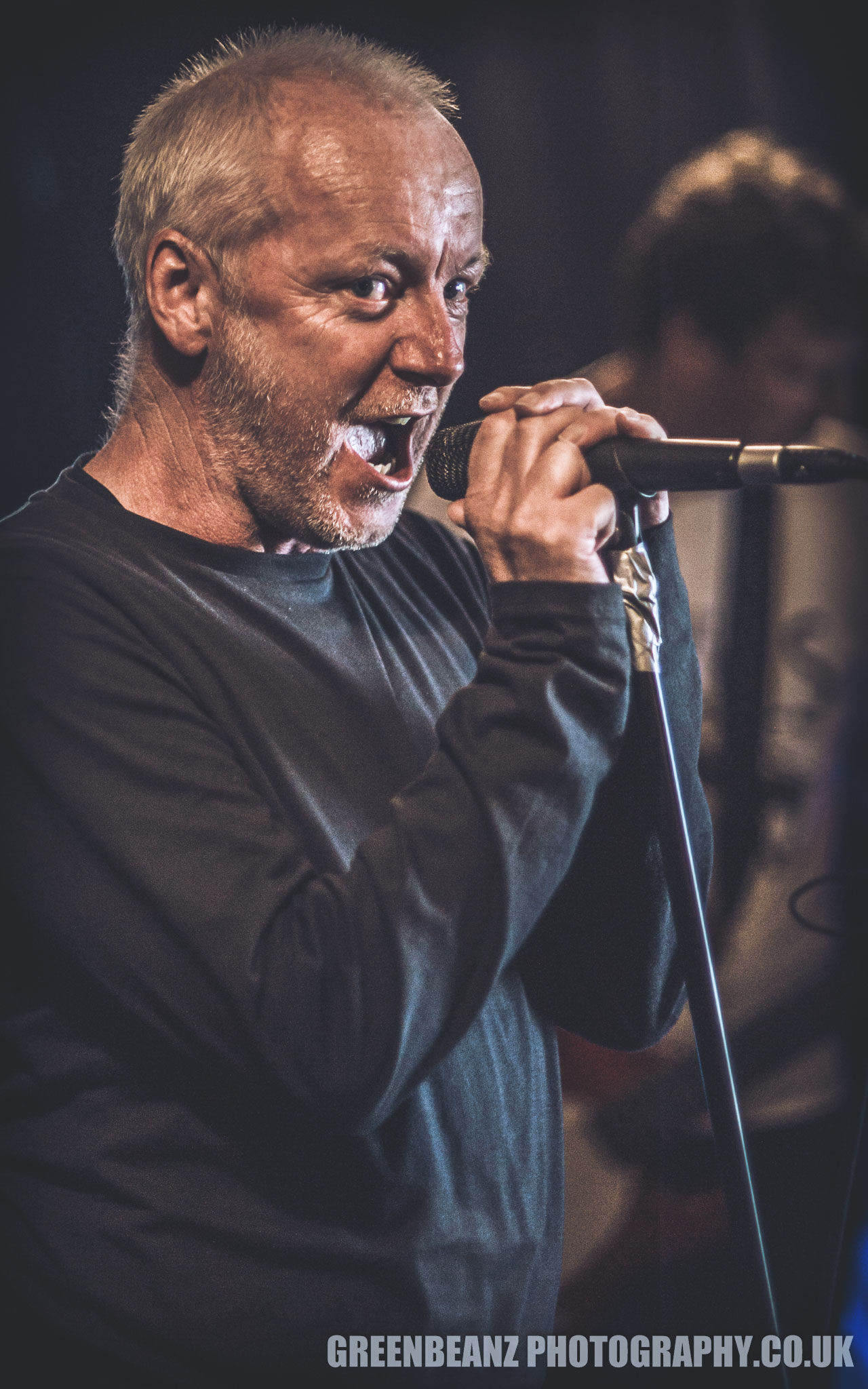 ABOVE : Ross from 'Lack of Discipline' keeps the moths dazzled
Fresh from their tour with J&HJF 'Fresh' were fragrant and joyous, a punchy delight for a mid afternoon picnic now in full jam sandwich and cheap cider/lager flow, with their tour mates joining those at the front to bounce their way appreciatively through the set. 'Jesus and his Judgemental Father' have the uncanny knack of being able to sound like they never went away, so insistent and positive is their sound that the gap between gigs is rendered shorter each time with no respect for physics, or the actual days that have elapsed. It makes you want to tie your own cape on and fly around the pub like a superhero in training.
ABOVE : Fresh playing at Thistle Park in Plymouth at the Punx Picnic 2017
The band formerly know as No Res and appearing at the picnic with a new member and traditionally updated name, were now on stage as 'The Fawn'. A soundscape of accumulation the steady building sonic fatberg, grew exponentially through their set, winding down many tunnels and dragging the memories of gelatinous and garbled genres along with it, the golden sax shredding tugging at George's greasy guitar arpeggios pulling the dribbly drums down before the guitar parts bifurcate and get tugged along on the tide towards the open C.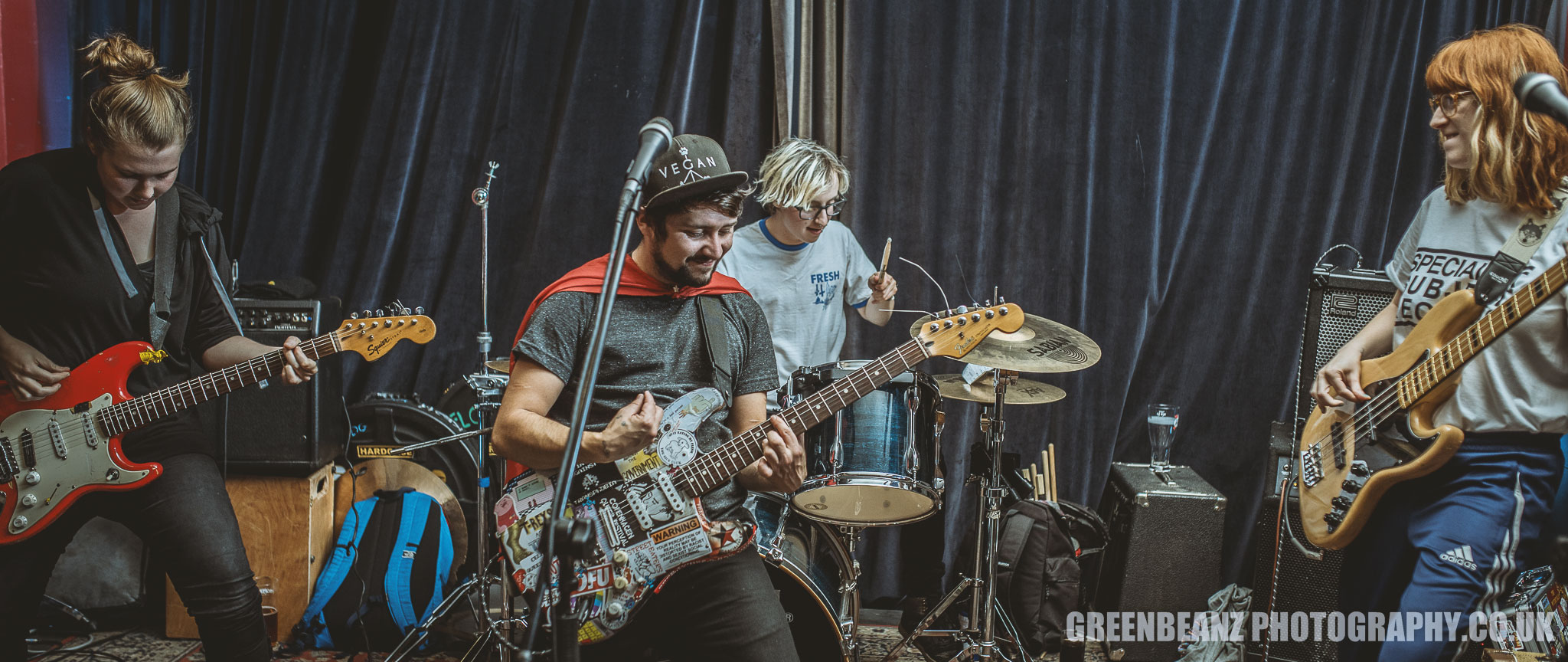 ABOVE : 'Jesus and his Judgemental Father' inspire a horde of future superheroes
Some bands need no introduction and 'Bastard'are one of those rare gems, a bijou but perfectly bedraggled behemoth. The no frills supergroup are not to be mistaken for a band that eschews style but rather frivolity and the glittery nonsense accrued by posturing poodles distracted at the cult cruft couture boutique. Imagine your favourite cult film recast in Cornwall with David Lynch giving up the straight weird life for a night on the lash, soaked in Rum and played out to a soundtrack of dirty but slick rock music fronted by the bastard son of Josh Homme, Lux Interior and Shane McGowan where poetry is exchanged for cheap motel rooms and a fight between someone insisting that the bed sheet stains are a Rorschach test , and somebody who just wants to see if throwing glitter at them will make a butterfly. While this goes on Juliet Lewis and a big dude are punching a hole in the wall. Go and see them or be very sorry when you realise that they are now much bigger than your excuse of having a hangover.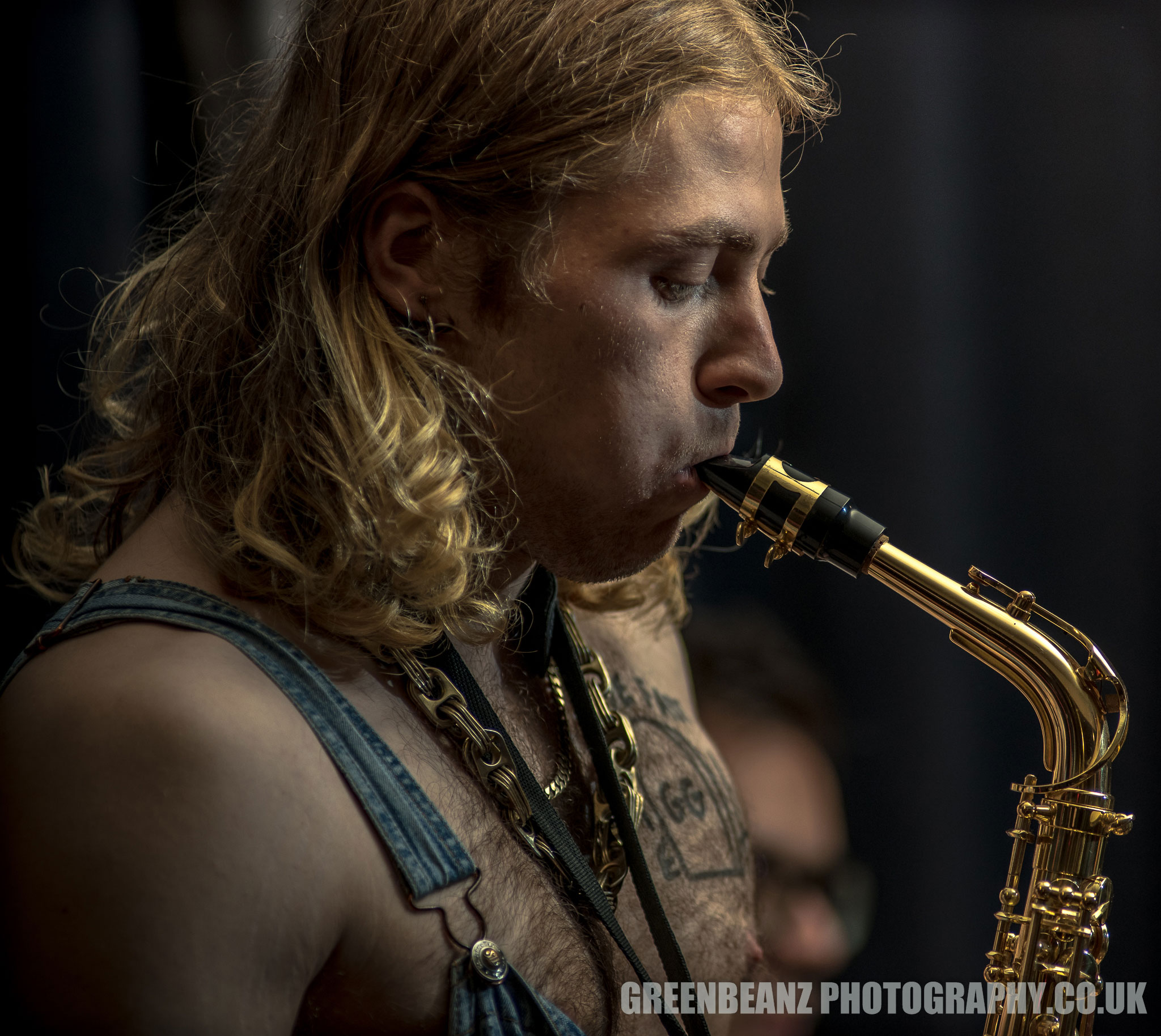 ABOVE : The Fawn who were No Res wiht Sax bending Goldie lookin Fawn
The night ends with 'The Eyelids' psychobilly swing encouraging many a punkster to try out their soft shoe shuffles in size 11 boots. It's clever, sharp stuff and brings a fine end to proceedings with an enthusiastic crowd propelling the band on, and before you know it 12 months will have gone and the Picnic hamper will need to be restocked.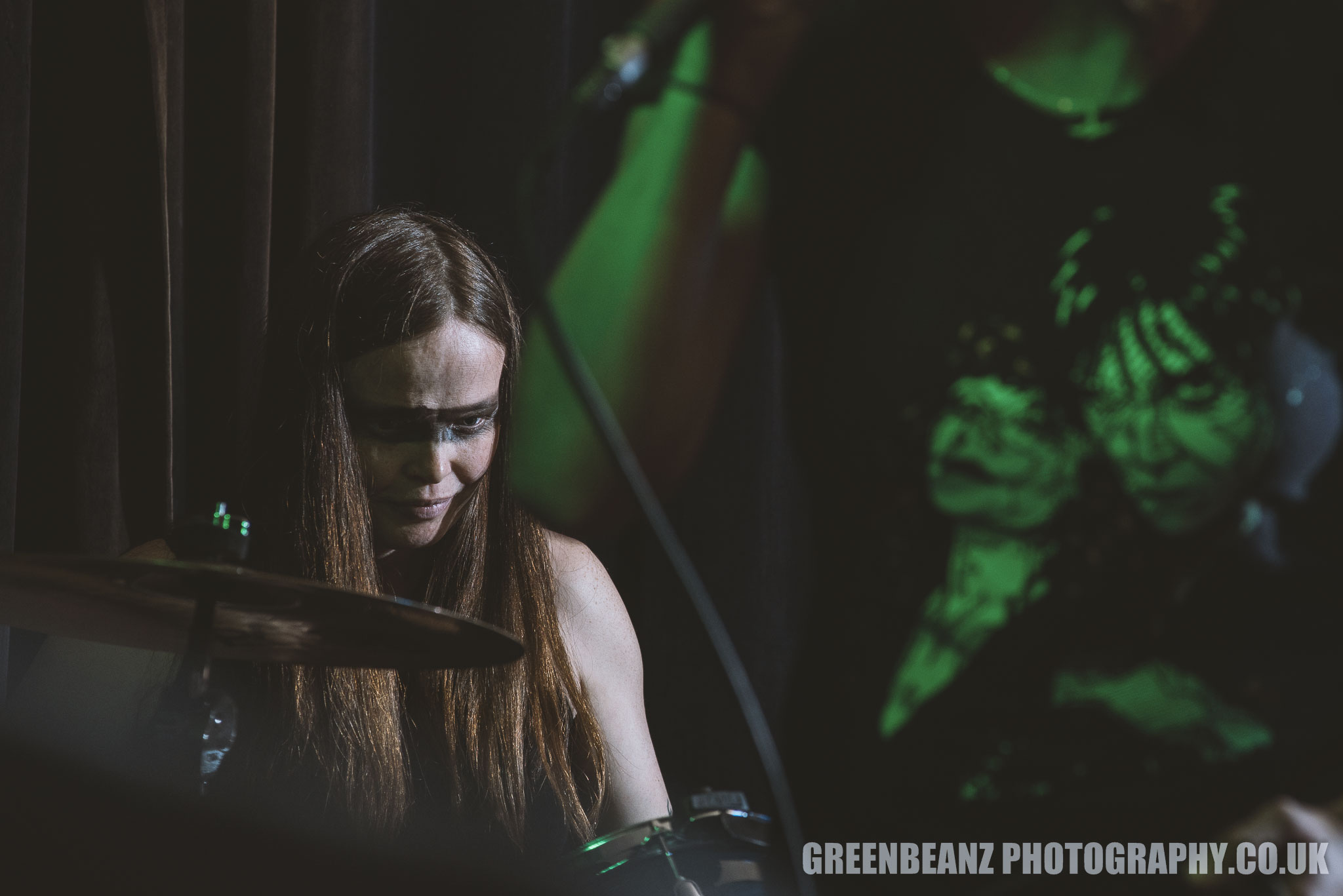 ABOVE : 'The Eyelids' playing out the Plymouth Punx Picnic 2017
Congratulations as always to all the bands, fans, stall holders, volunteers and head honch this year Julie Yelsin. It was bloody delicious despite the wasps, who get a rather bad press, and the fact that I, being as always the nominated driver, had to get virtually drunk by holding cameras upside down and wittering on to Wheelie whilst leaving my shirt down the back of a rather large and invisible space/time warping tuba.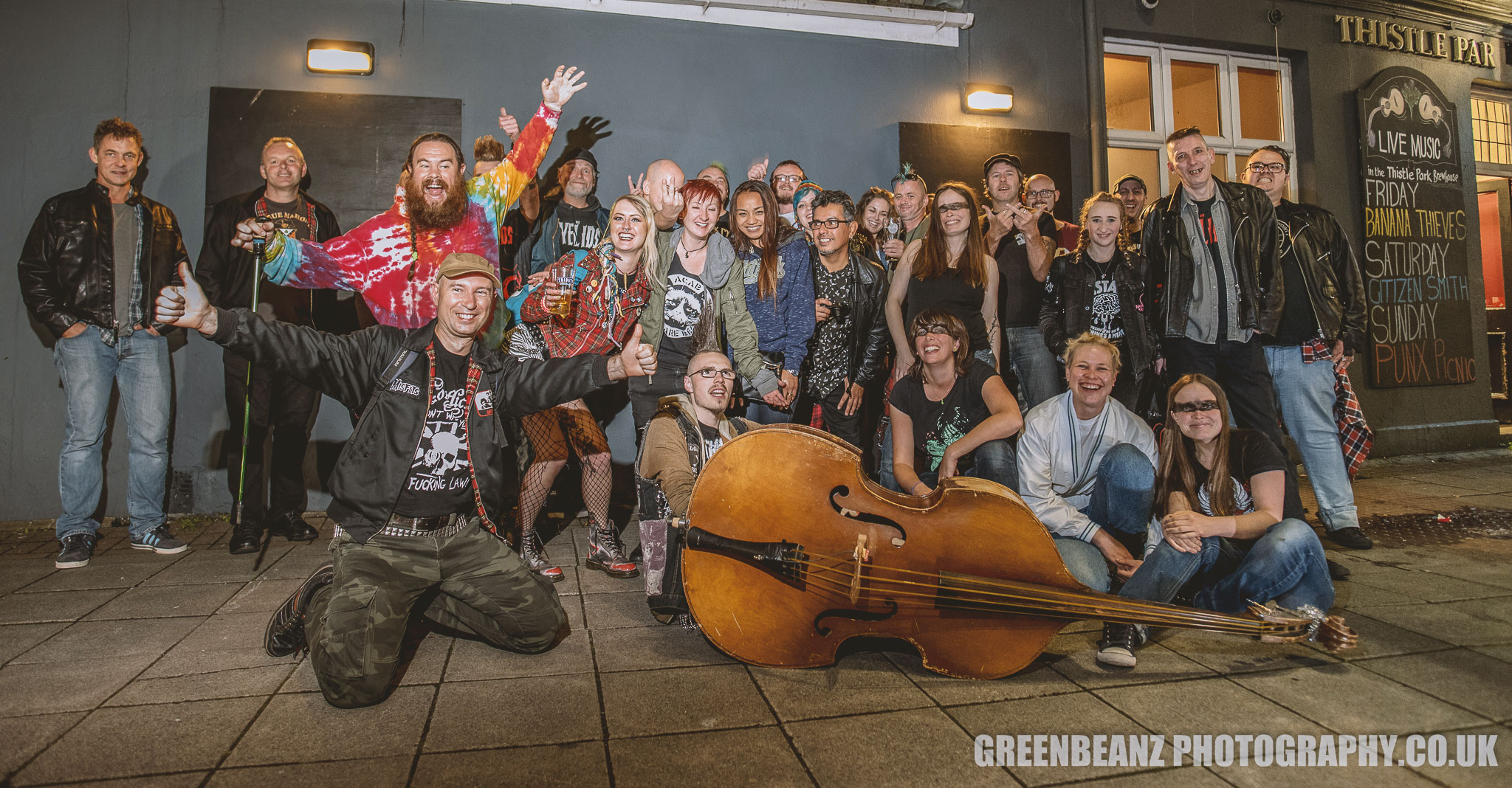 ABOVE : Plymouth Punx Picnic 2017 Fans and Band Members on the final Day Thistle Park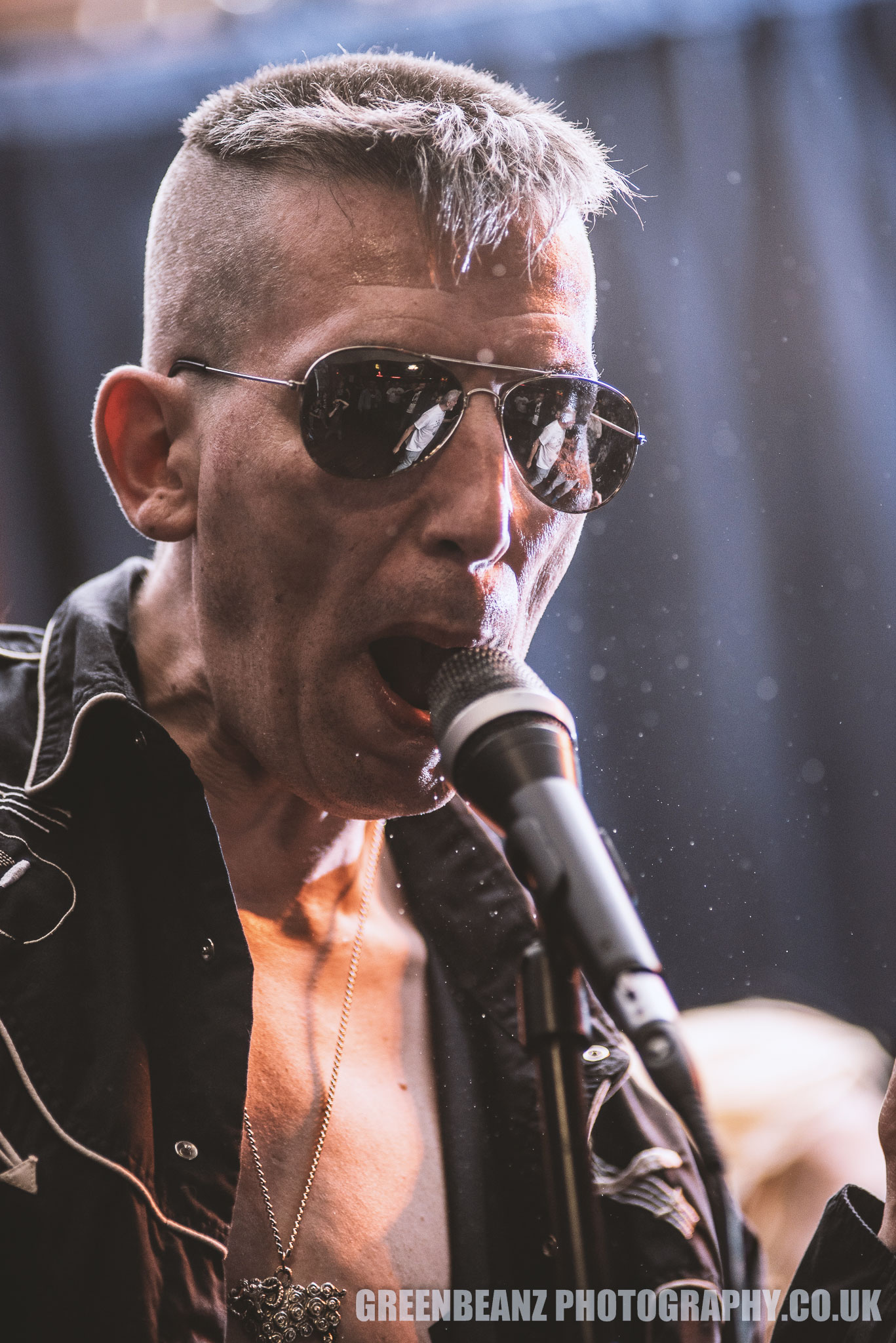 ABOVE : Deek Bastard form Cornish band 'Bastard' at Plymouth Punx Picnic 2017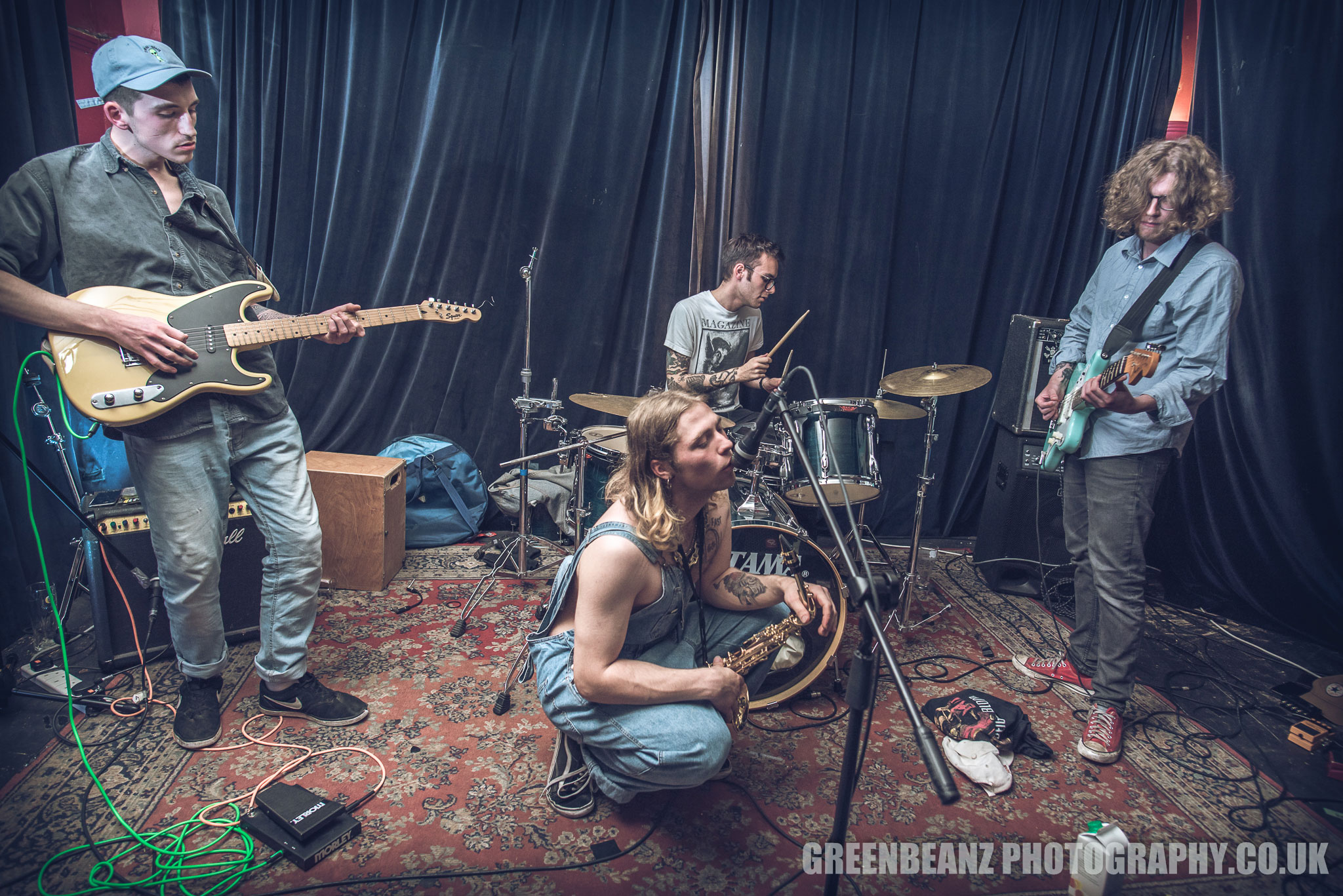 ABOVE : 'The Fawn' experimental four piece build a soundscape layer by layer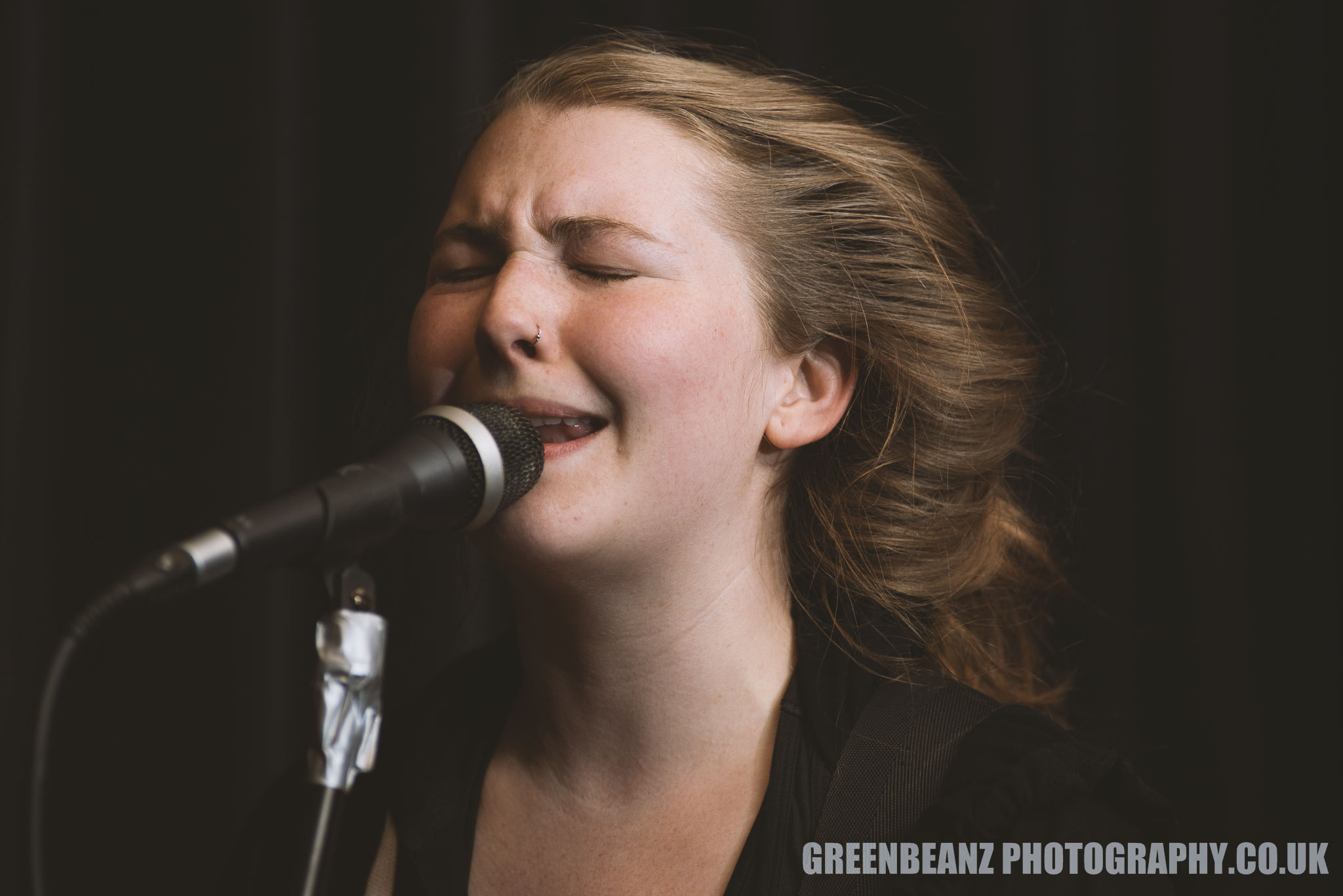 ABOVE : 'Danger' belts it out at the annual Plymouth Punx Picnic in 2017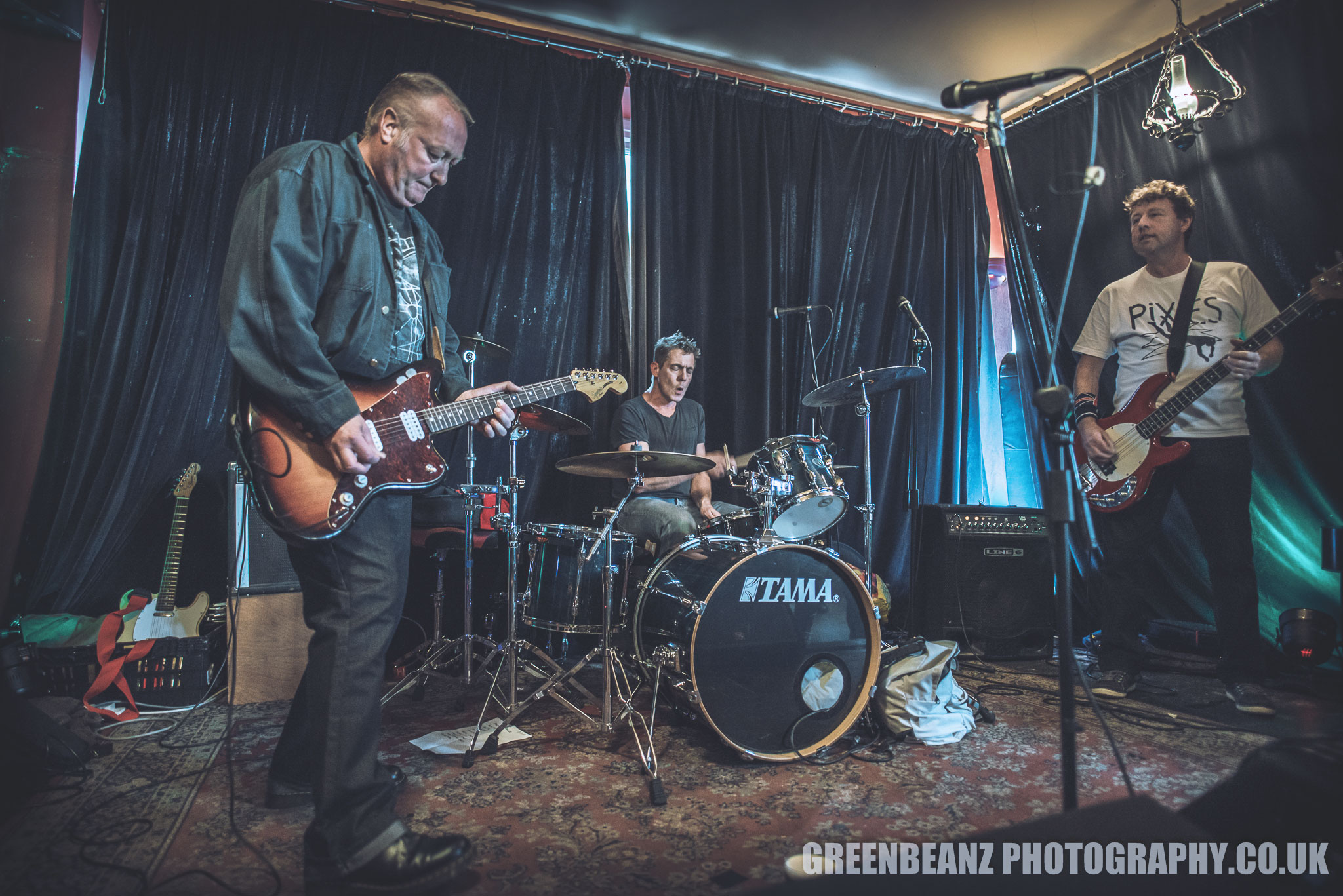 ABOVE : 'Lack of Discipline' formerly 'Monitor' pull the audience in at Thistle Park