Greenbeanz Photography
The Selecter Live at Plymouth Hub | 29/02/16 | Plymouth Live Music Photography
The Selecter at Plymouth Hub | 29/02/16 | Subculture UK Tour | Plymouth Music Photography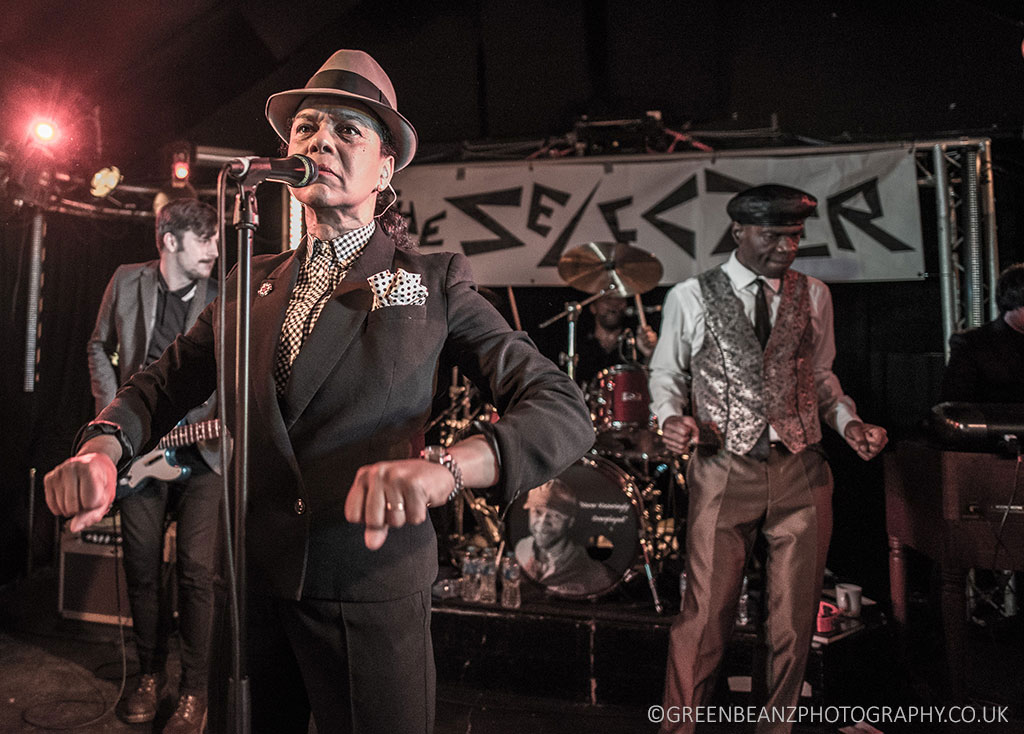 ABOVE : The Selecter on their UK Subculture Tour. Music Photography in Plymouth.

When I went to secondary school back in the 1980s, it was the sound of a generation.It had first surfaced at the end of the Seventies but by 1980 we had followed our older brothers in demanding our mums bought us 14-holer Dr Marten boots, drainpipe school trousers and paid for a skinhead, which we told our parents would just be a "crew cut".
I am talking of course about Ska and the sound of Two Tone, the record label that was also like a social movement and catalyst for change in attitudes to race, politics and gender stereotypes.

I can still vividly remember the sight of a couple of devotees from my year being carried in on shoulders, bomber and Harrington jackets covering their heads, which were then thrown off jubilantly to reveal skinheads with tramlines - the very haircut the headmaster had warned that morning would get them suspended for two weeks.

It was with that same feeling of utter euphoria and abandon that many fans of my generation and also the ones either side of it danced and jumped their way through Saturday night at Plymouth's Hub venue to the celebratory anthems of The Selecter.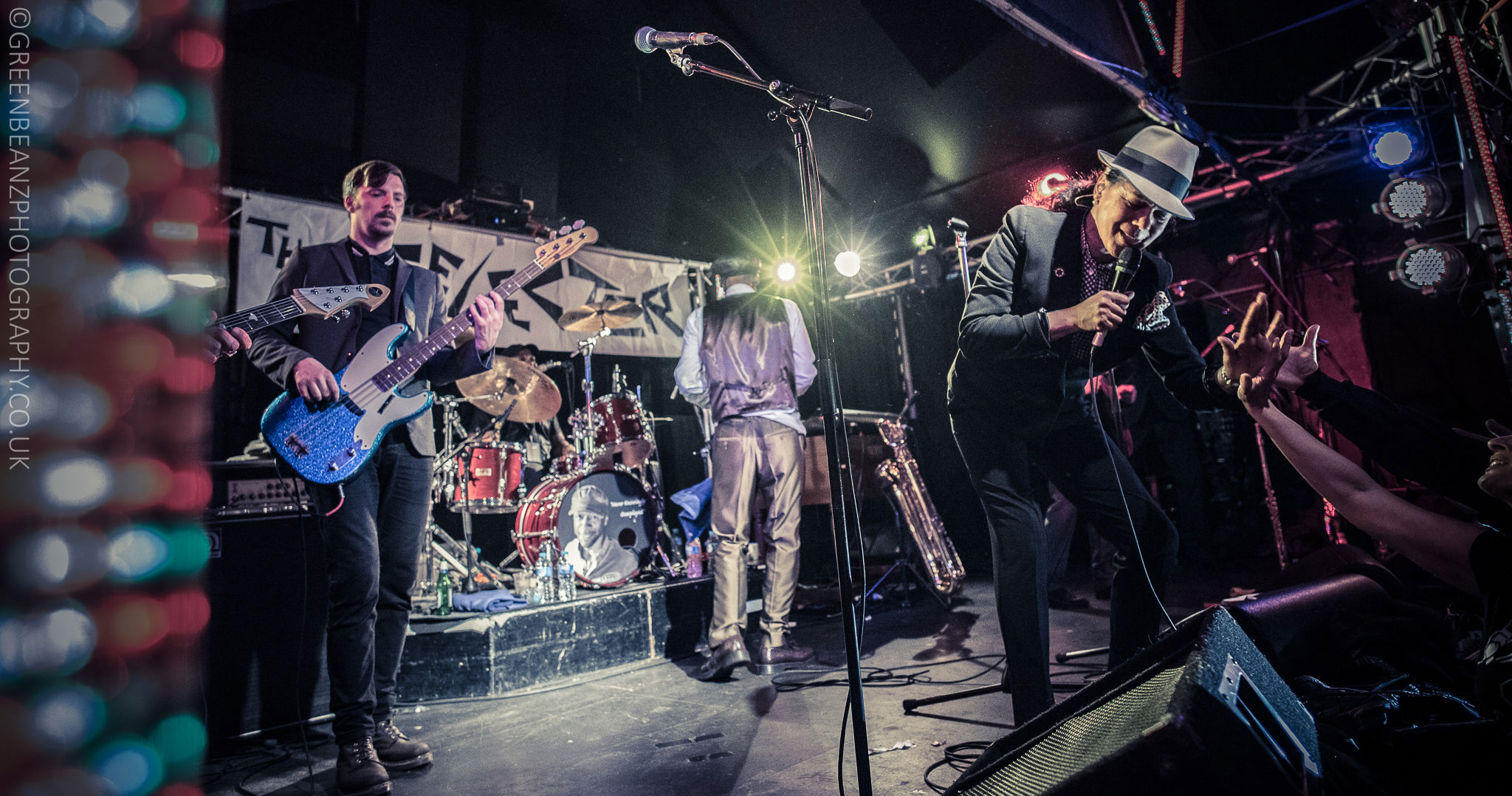 ABOVE : The Selecter photographed playing live in Plymouth
One of the trio of legendary acts who established the scene back then,along with The Specials and The Beat, The Selecter have laid down the guidelines for clever agit ska diatribes dressed up as pop songs.
Many people are quick to dismiss the popular and easily accessible as frivolous, but there is nothing throwaway or shallow about the work of this band. They are smart from the head to toe, and not just on the surface.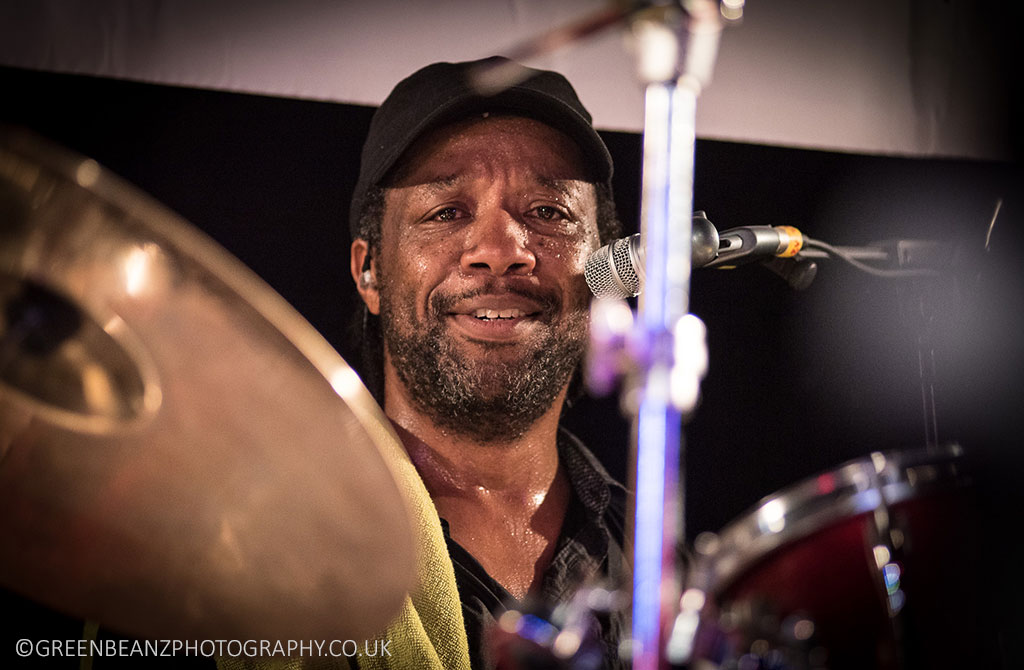 ABOVE : The Selecter (drummer) live in Plymouth


Underneath Paulie Black's natty hat is a mind that has engineered a raw vision of skanking tunes and witty lyrics for thirty-plus years.
It has been said that Ska is dance music that makes you think but is often forgotten how much it can make you feel. What is undeniable is how impossible it is to stop yourself dancing to it.
The UK Feds opened up the night with their brand of indie-soaked Ska. Clearly influenced as much by the twin tribes of Ska and Punk from yesterday, as some of the more modern Rock acts, they are beginning to forge their own sound and warmed up the night nicely with an energetic and sparkling set of concise tunes which went down well with a crowd clearly itching to break loose to The Selecter.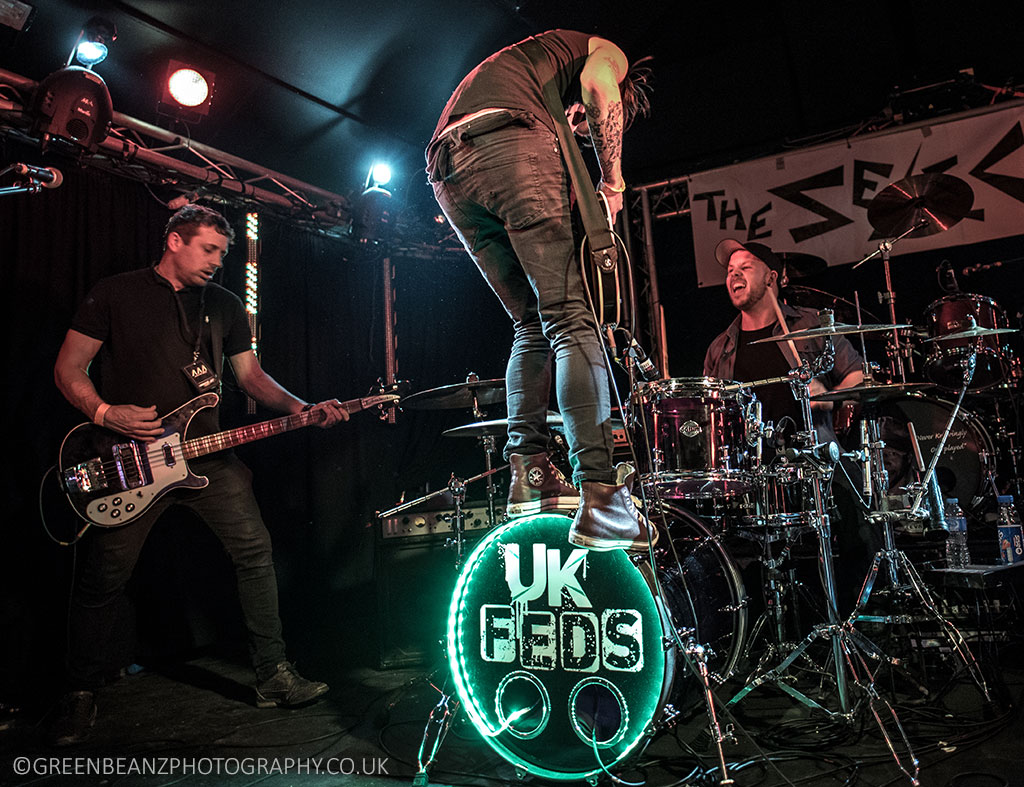 ABOVE : The UK Feds provided support for the UK Tour this was their favourite Photograph of the tour
When the lights dimmed and the house music faded the anticipation for the band on this Subculture tour, celebrating the release of the first new material for many years, was released and the relief was almost palpable.
The band shared that energy, and then some, and launched into the opening song with a gusto and verve that made everyone feel like teenagers again.
This same exuberant up-tempo atmosphere was sustained throughout with an appreciative audience of often antagonised adults abandoning their angst and dancing like the Rude Boys and Rude Girls of thirty years ago.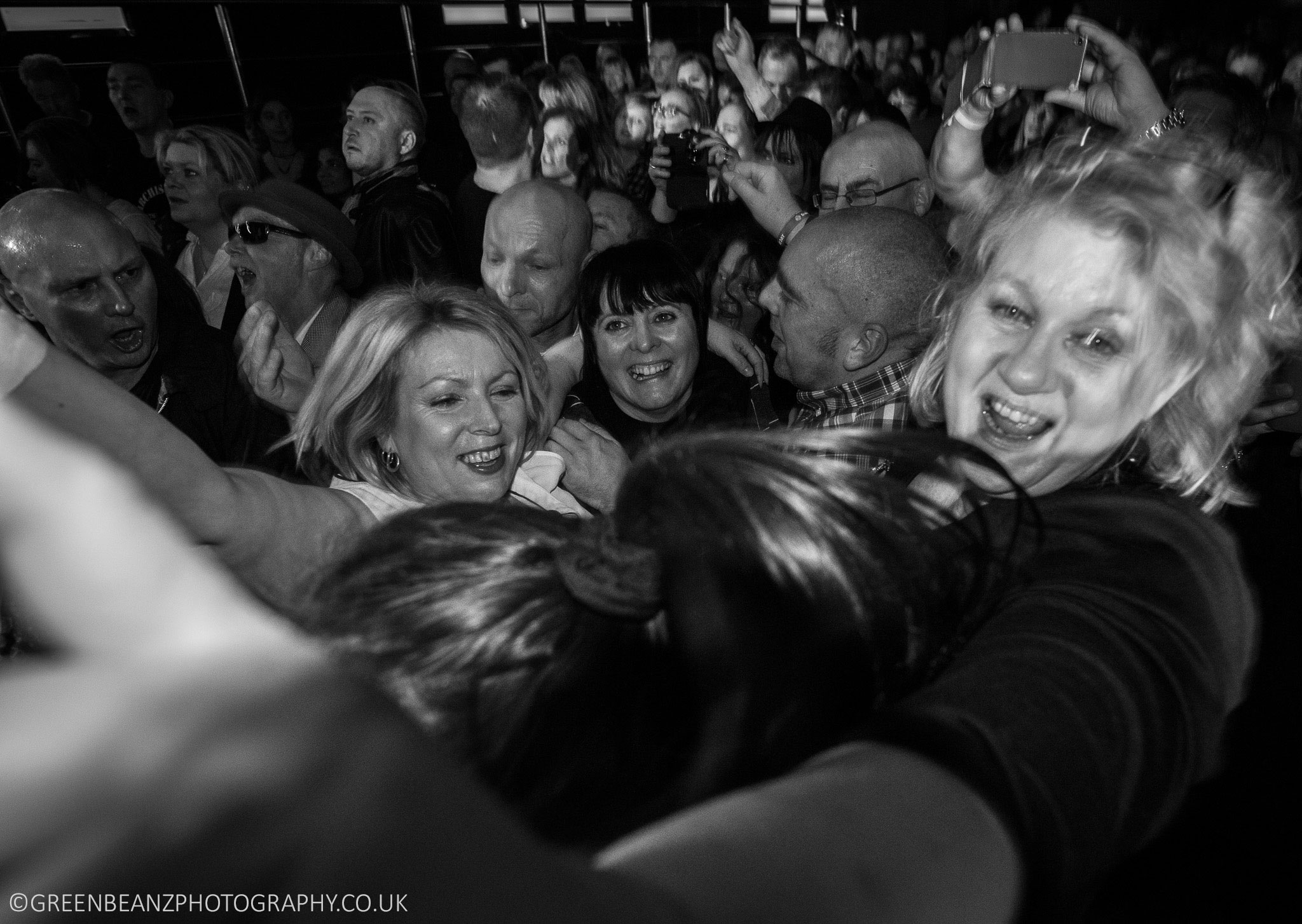 ABOVE : Plymouth Ska Fans Jump to The Selecter
Arthur 'Gaps' Hendrickson mirrored the crowd on stage dancing with sharp moves like his immaculate wardrobe with the precise driving and relentless yet bouncy sound of a band at the top of their game pushing the night on.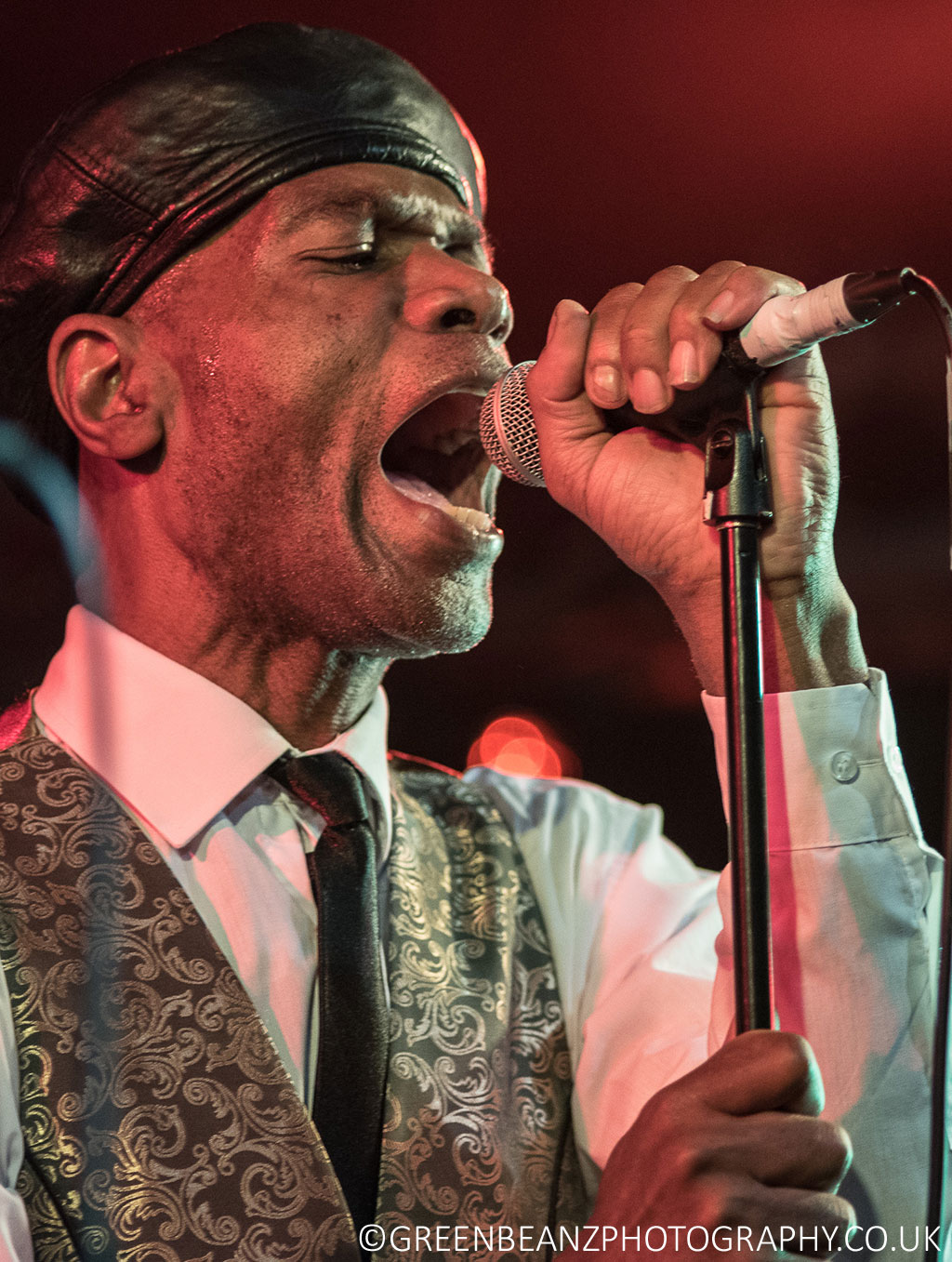 ABOVE : The Selecter's Arthur 'Gaps' Hendrickson

With tunes like Too much Pressure and the roof-raising sing-along of On my Radio it is easy to forget of the social and political grounding that many of these songs are built on.
Pauline Black, diminutive in stature though she may be, stands shoulder to shoulder in the scene with fellow commentators in reminding us all that when cover ups happen that responsibility in revealing this and shouting about, it lays with all of us.
Black Lives Matter and the Two Tone Movement still means something today, all these years later.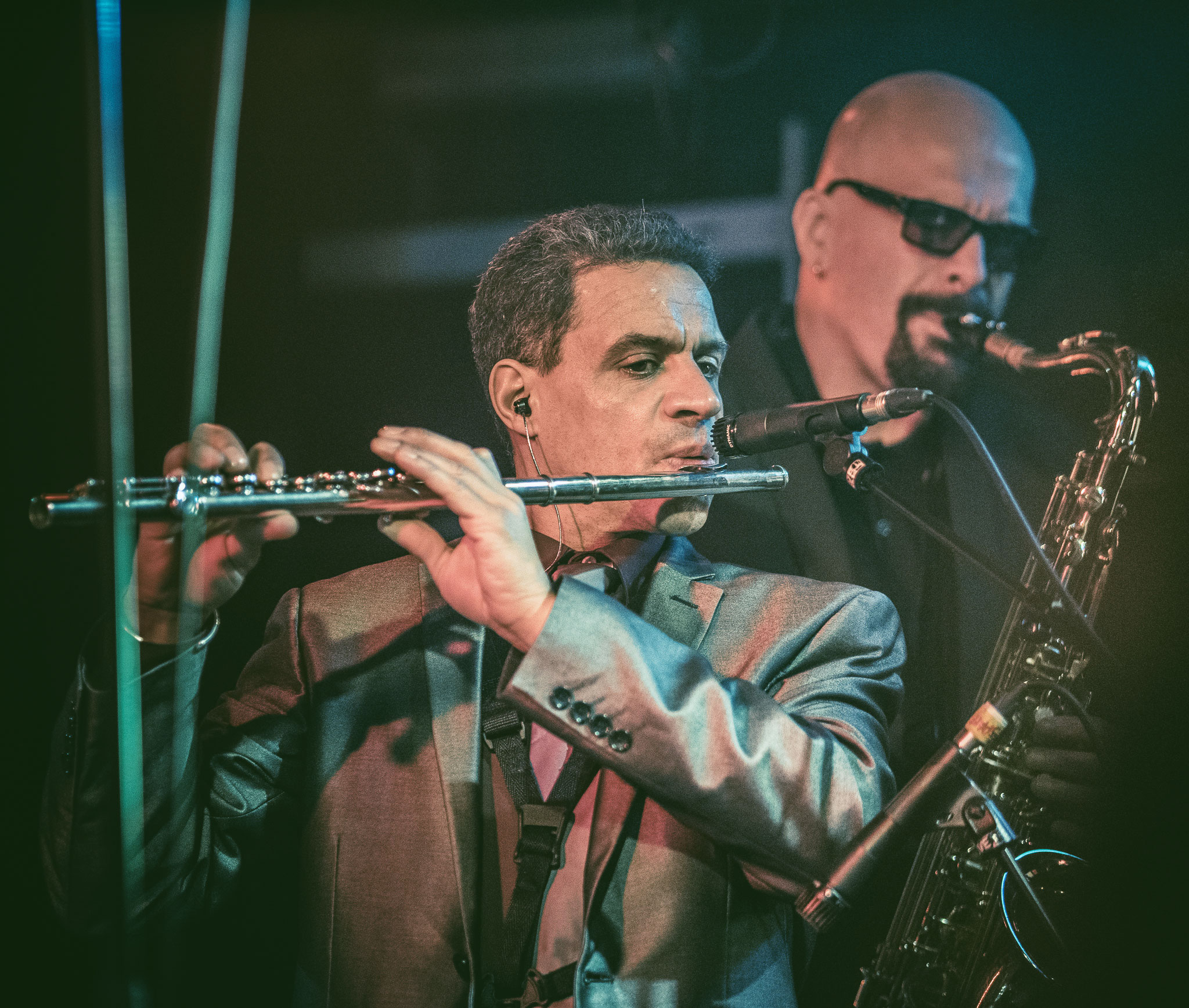 ABOVE : The Selecter's Orlando LaRose (flute) and Neil Pyzer-Skeete (Saxophone)
As unprofessional as it may be I have to admit to struggling to lock focus while shooting photographs during much of the gig, so difficult was it to resist dancing, and during Missing Words trying to look through a viewfinder while blinking back the tears for those friends and Ska fans no longer here with with us and half a lifetime of missed opportunities.
The lesson from that song, and I think the night is to seize the moment. The opportunity is now.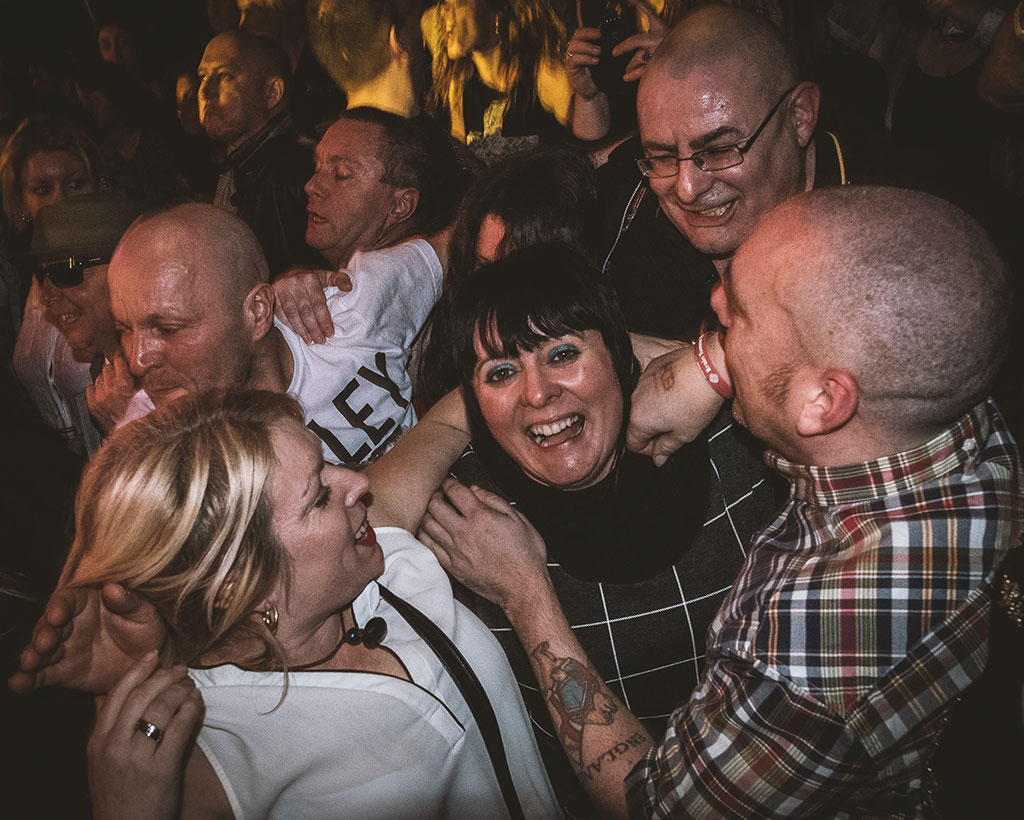 ABOVE: Plymouth Ska Fans of The Selecter enjoy the gig
Even in these supposed times of austerity it is hard not to be awed by the simple bling that shimmers over The Selecter's unique take on the James Bond theme tune.
From John Barry and the Skatalites through The Selecter and their young and gifted guitarist today, it still sounded fresh and loaded with menace and sassy tension.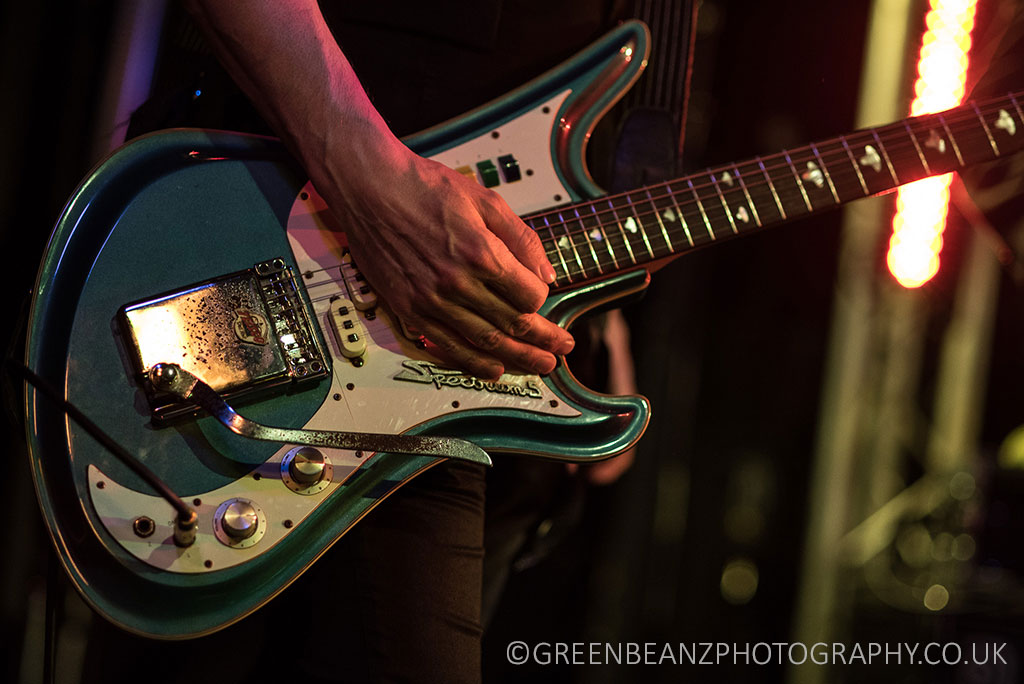 ABOVE: The Selecter's Guitarist Will Crewsdon with his Blue Teisco Spectrum 5 Guitar

We can all be a Two minute Hero in our bedrooms with a hair brush but Two Tone like the Punk scene before it proved that making social comment, embracing creativity and difference is within all our grasp.
The Selecter are as important now as they ever were. With tunes like Box Fresh from the new Subculture LP bringing in new fans and ushering in "a brand new beginning" and songs like Breakdown reminding us that "some things are so wrong nothing makes it right" reminding us of the names behind statistics, Stephen Lawrence, Cherry Groce, Joy Gardner, Charlene Ellis and Letitia Shakespeare, Roger Sylvester, Trayvon Martin, Michael Brown and Mark Duggan.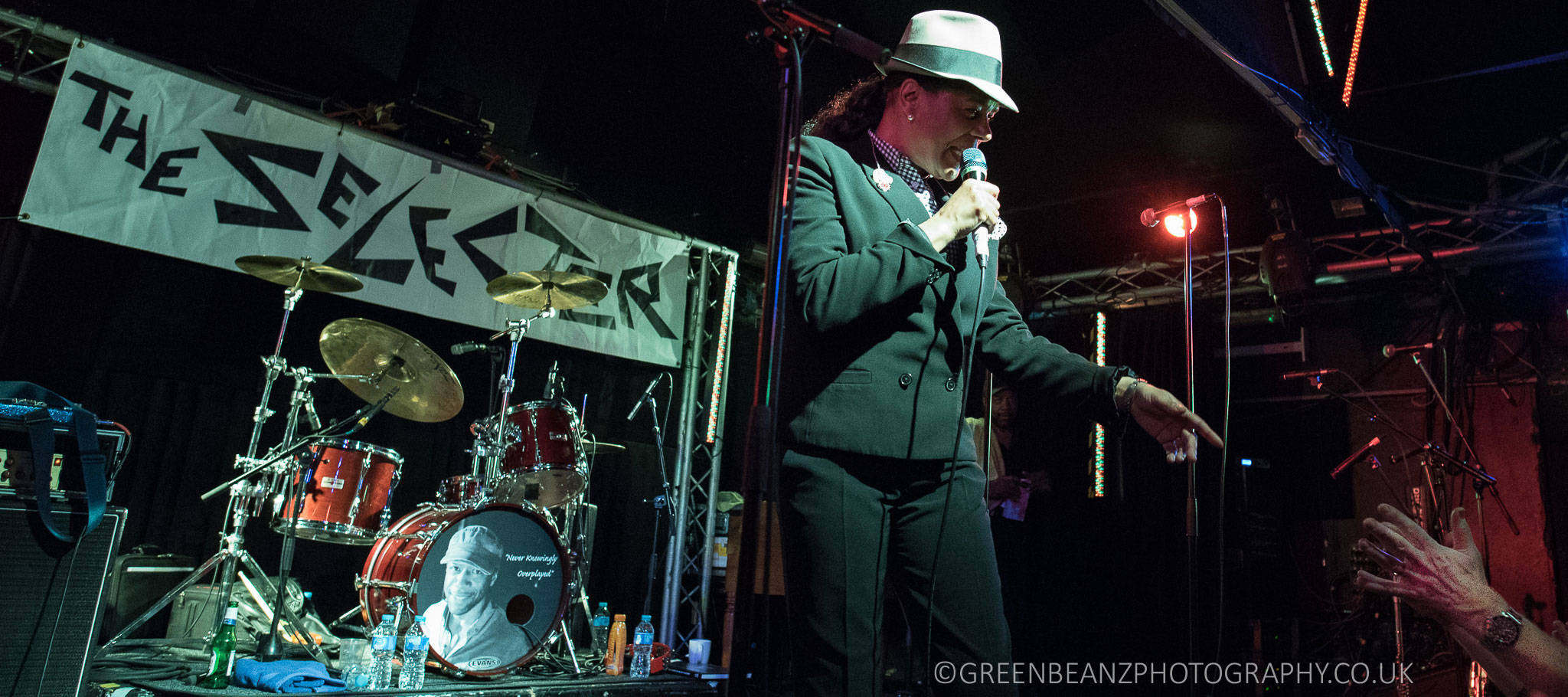 ABOVE: Pauline Black from The Selecter reaches out to Plymouth Fans

The over-arching theme of this tour, the new album and this gig for me was something I will take away with me and try to keep burning. Optimism.
For all the staccato jerky nature of this joyful band, and its many incarnations, they have never ceased to put thoughts in heads, beats into feet and leave smiles on faces. Long may that continue.
Pauline Black: vocals
Arthur 'Gaps' Hendrickson: vocals
Winston Marche: drums
Will Crewdson: guitar
Luke Palmer: bass
Lee Horsley: Keyboards
Neil Pyzer-Skeete: tenor sax
Orlando LaRose: baritone sax & flute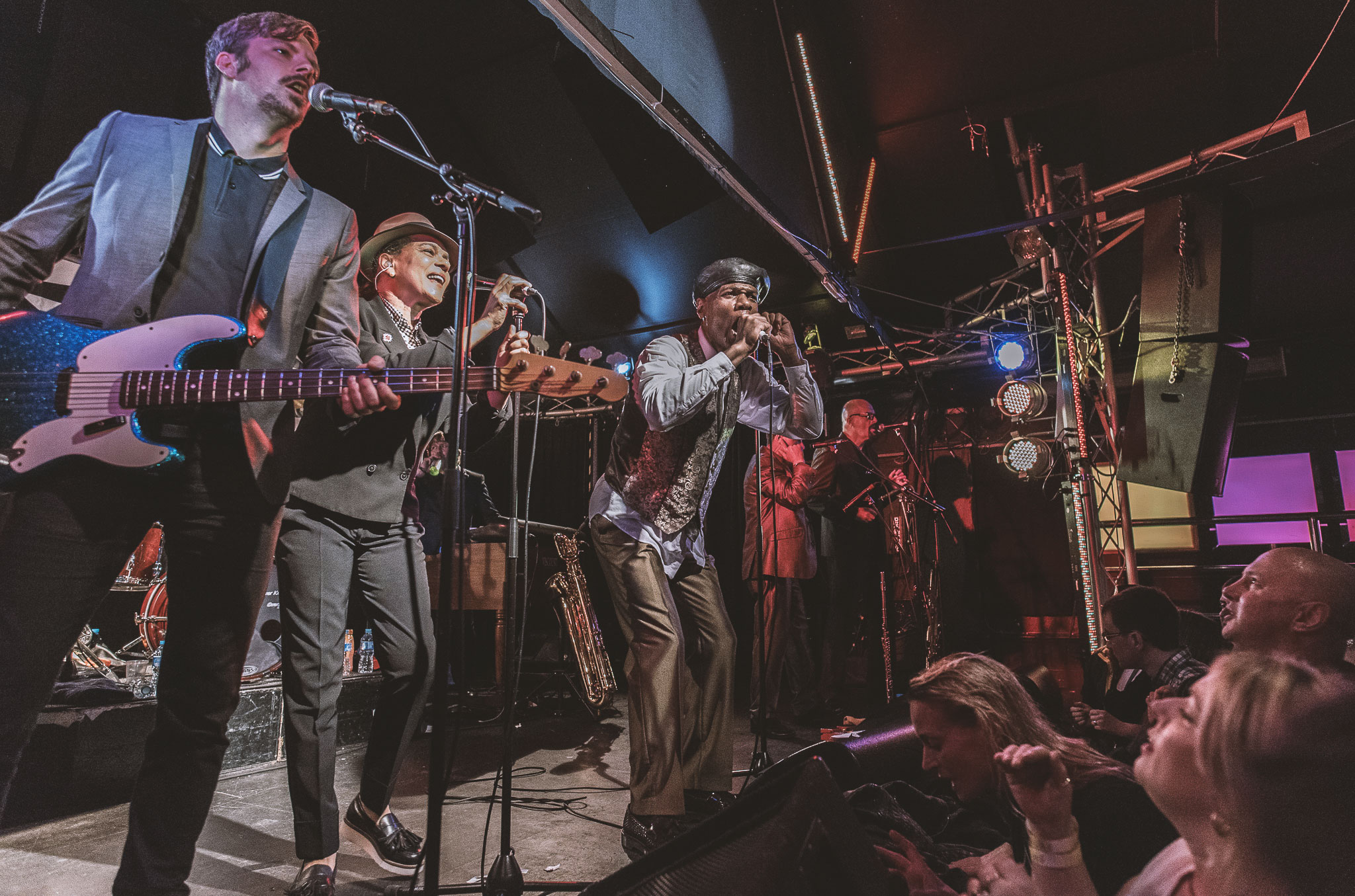 ABOVE: The Selecter photographed in plymouth playing to Plymouth Ska Fans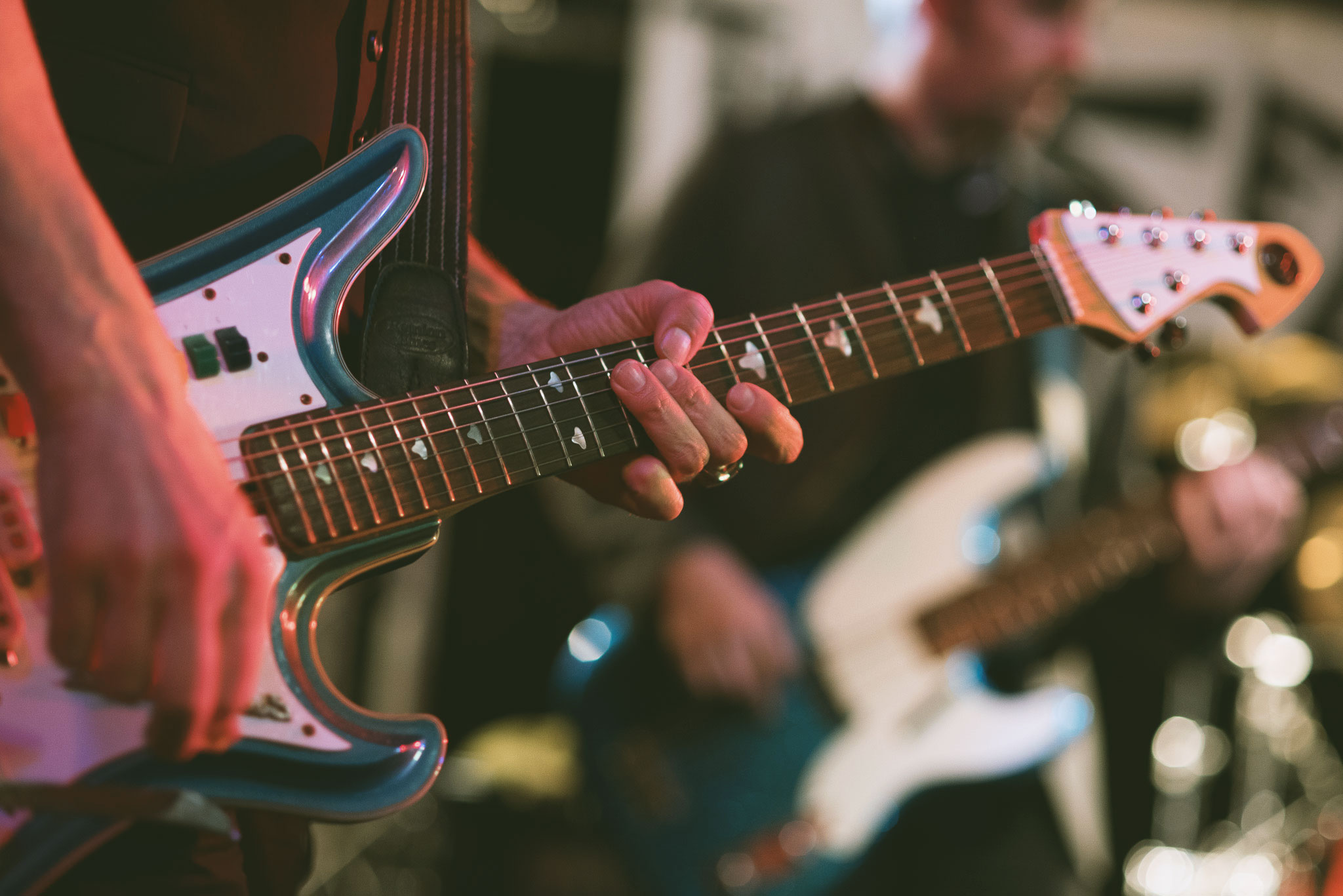 ABOVE: Will Crewdson from The Selecter
BELOW : Plymouth Music Photographer Captures The Selecter Fans at Plymouth Gig

You can find even more photographs of The Selecter playing live in Plymouth here