The Trees | Monday 23 October 2017 | The Bread and Roses
Greenbeanz Photography
STILL CRAZY, ALIVE AND KICKING | The myth of a dying Plymouth Music Scene
The Quireboys and The Stretch Report at The Hub
The Trees with Guest Martin Barre at The Barbican Theatre
Crazy Arm at The Junction 22 DECEMBER 2017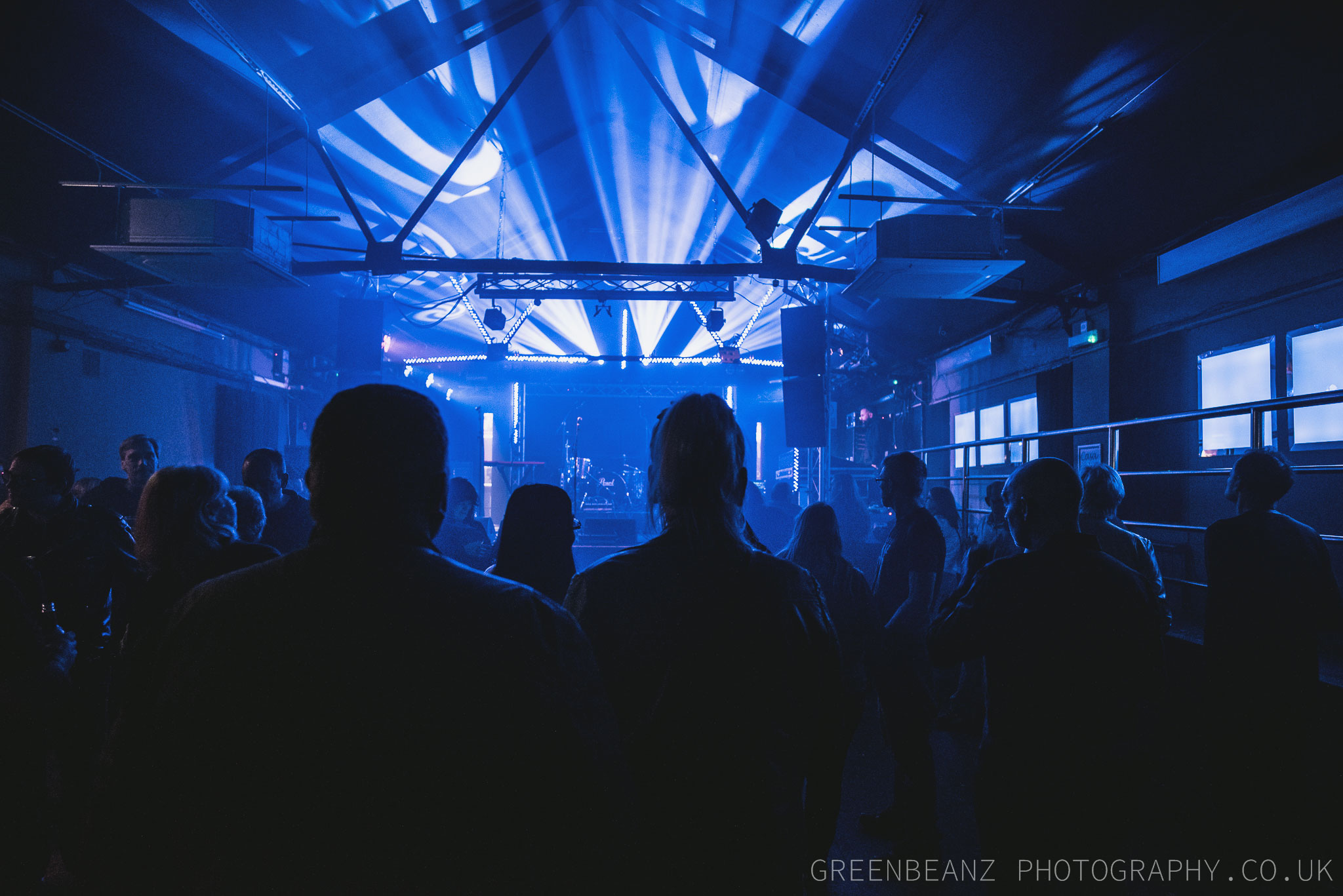 ABOVE : The Hub / dBs Live one of the cities great live music venues filled with fans
It has been said that a lie can run around the world before the truth has got it's boots on. There is a lesson to be learned even from the origins of this commonly misatributed saying. Often assumed to have originated with Mark Twain, It's origins actually have more to do with Swift and more recently it's brilliant use by the sorely missed Terry Pratchett.
There is no evidence of Twain ever saying it or Churchill reportedly replacing 'boots' with 'pants' but the essence of it is true and Swift reminds us that

"..that if a Lie be believ'd only for an Hour, it has done its Work, and there is no farther occasion for it. Falsehood flies, and the Truth comes limping after it .."

It is appropriate that at this time of year the hoary old chestnut is trundled out with other traditions for it's annual airing and in this year of false news and alternative facts, we be reminded what a pile of rubbish the idea that Plymouth's music scene is dying really is.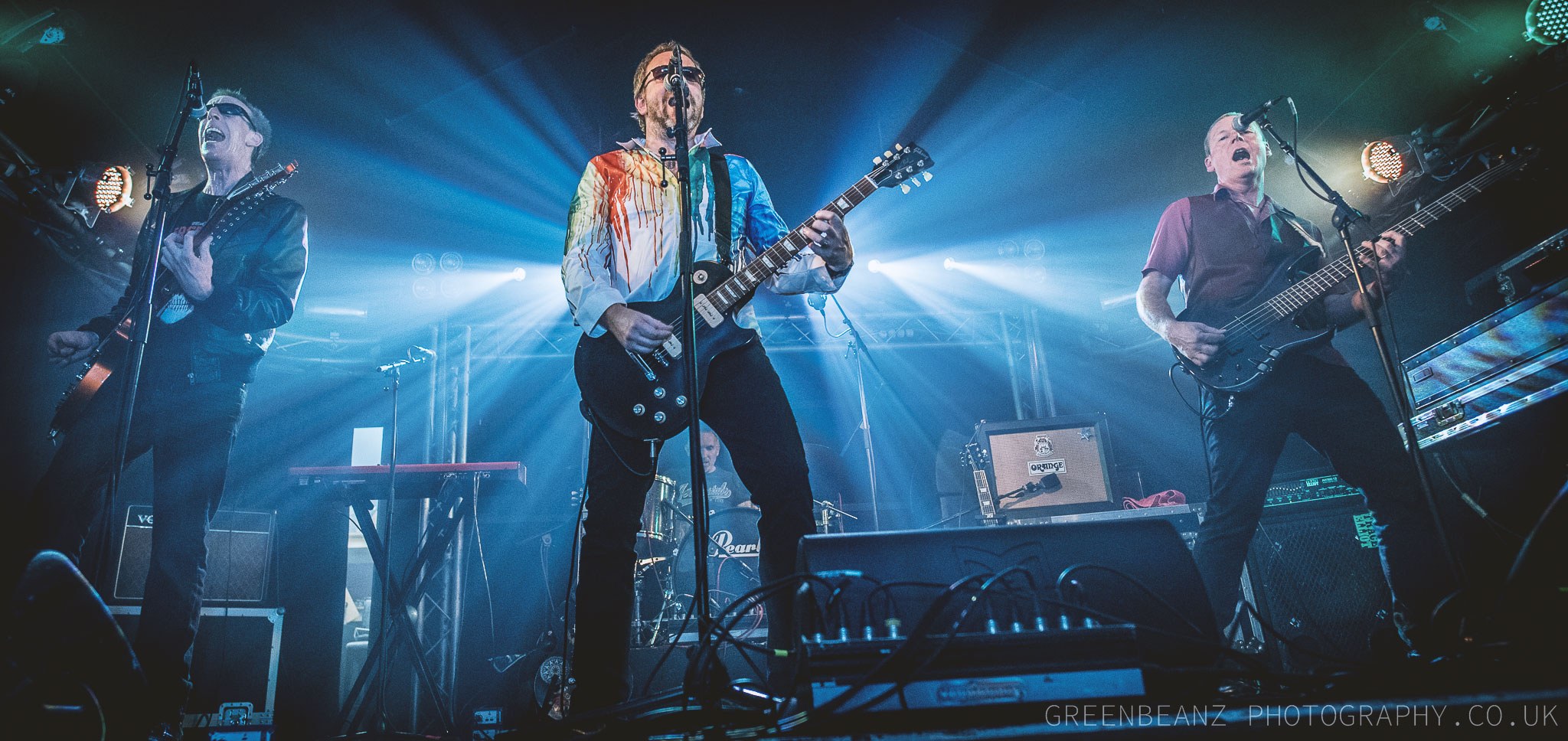 ABOVE : 'The Stretch Report' live on stage in Plymouth supporting The Quireboys
People have been repeating it for almost as long as the Swift quote. It's not been helped by terrible 'journalism' in which cynical and pretentious reviewers love to opine on that of which they have little first hand knowledge. If you were to repeat the maxim that Plymouth's music scene was dying to the hundreds of fans, bands and promoters that have filled multiple venues here, for a very festive donkeys years, you would be met by a combination of vacant non nonplussed looks that certain heads of state employ when faced with environmental reports , laughter and an assurance that you probably need to leave your living room, and stop delaying putting your boots on.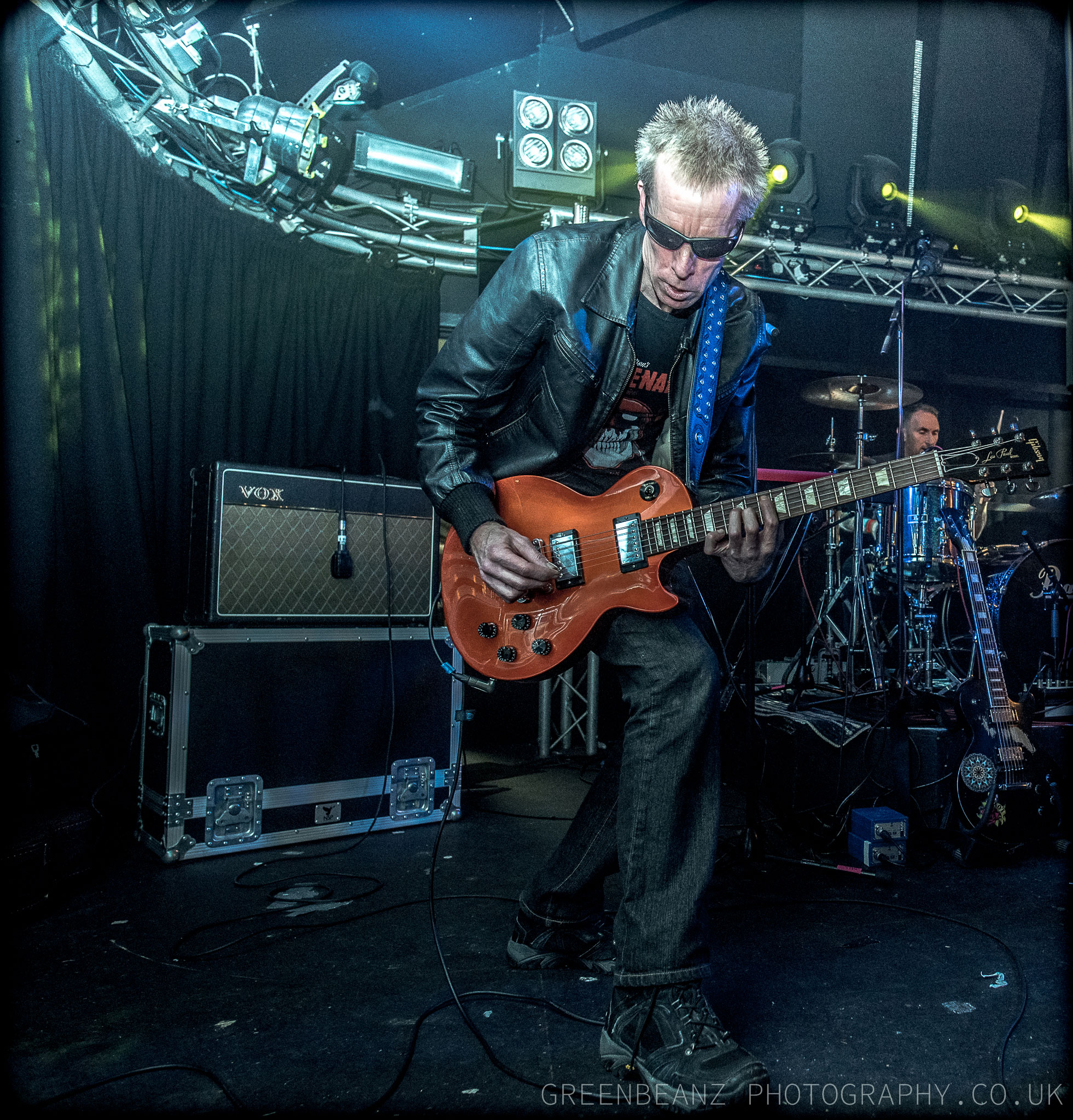 ABOVE : Ian Cooke guitar player from local Plymouth rock band 'The Stretch Report'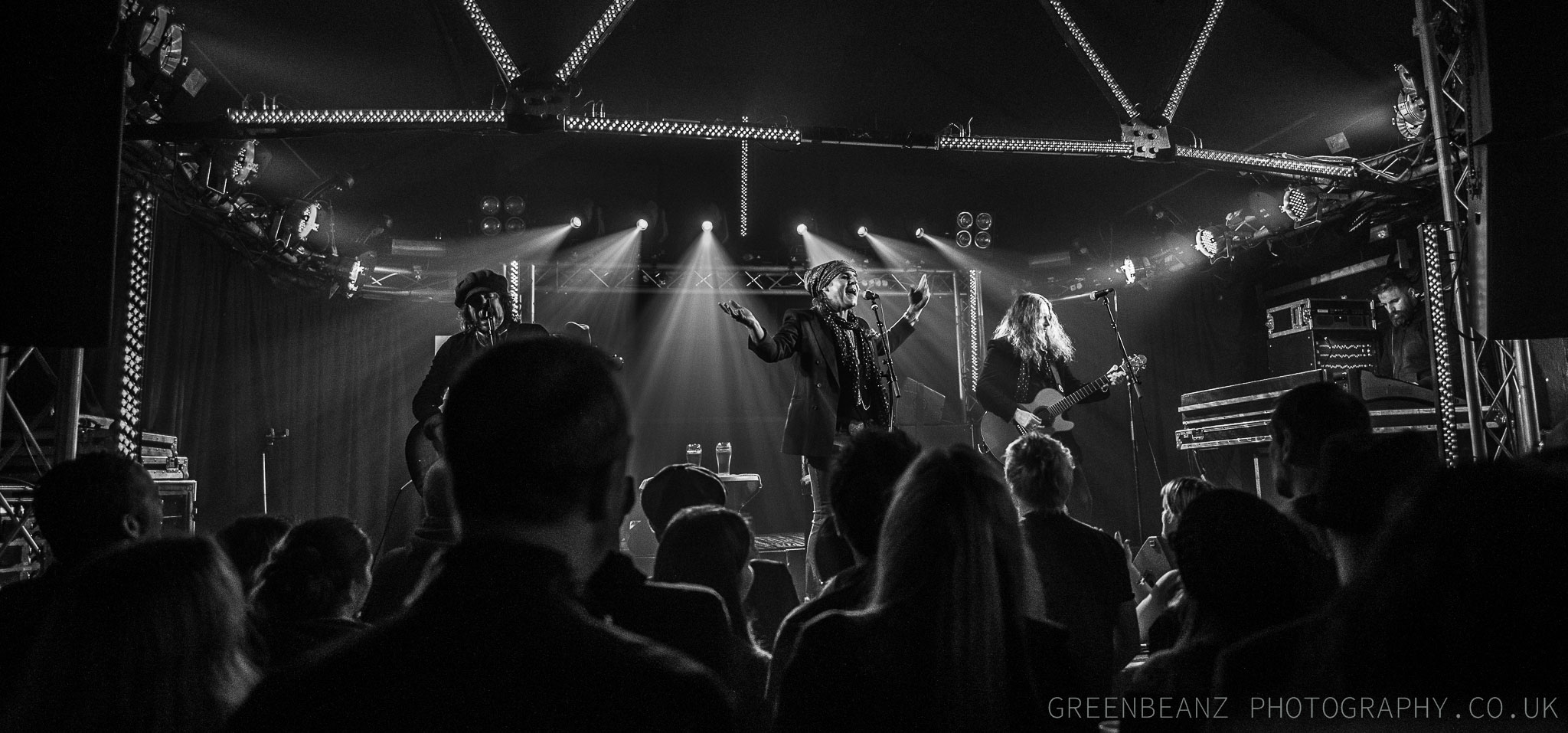 ABOVE : The Quireboys at The Hub / dBs Live performing acoustically for Plymouth fans
Rumoured to be the last gig in a great venue that has served both Music Technology students and a thriving live music scene, Deep Blue Sounds 'The Hub' played host to British rockers The Quireboys and local support The Stretch Report. In a venue that has hosted everyone from Techno pioneers 808 State, to Ska legends The Selecter, there are already rumours that plans are afoot for a replacement venue, post the Millbay regeneration project. It was somewhat fitting that an acoustic set from a band who themselves ran the wave of nostalgia for bands like the Faces, and teh great British Blues rock bands, last visiting with Whitesnake 25 years ago, would mark the occasion.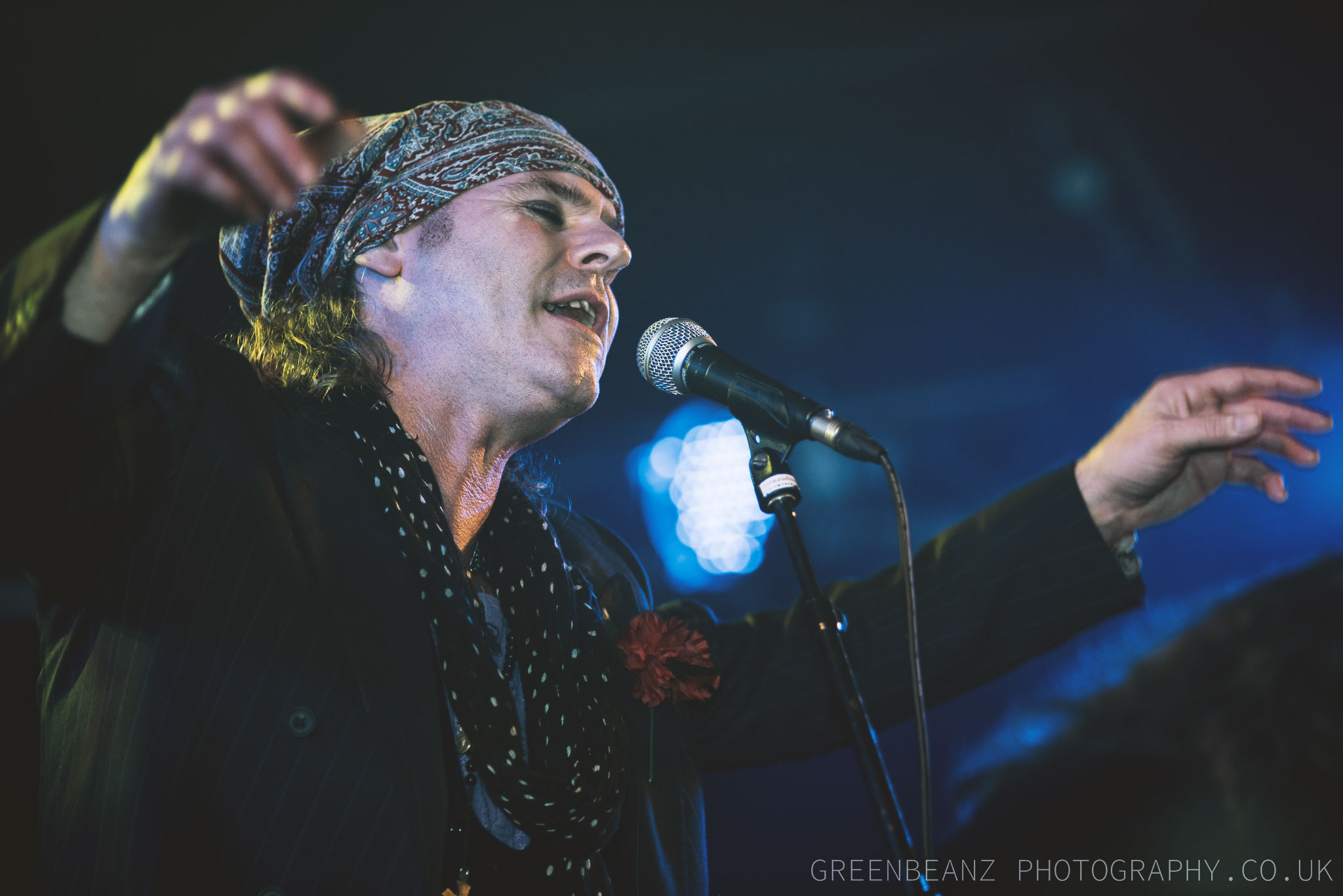 ABOVE : Spike from The Quireboys leads the fans in song back in Plymouth after 20+ years
Later in the evening at the Barbican theatre, The Trees and the mercurial Martin Barre, himself a veteran of post blues rocking progfolk giants Jethro Tull, played tribute to Peter Green ( who actually last played here in Plymouth at the Britannia in the 80's) , with a beautiful version of the classic "Need your love so bad" . Elani Evangelou nailed the classic with a searing rendition that would have given Mr Coverdale, who whatever you think of him, like Spike of The Quireboys, can certainly sing a bit.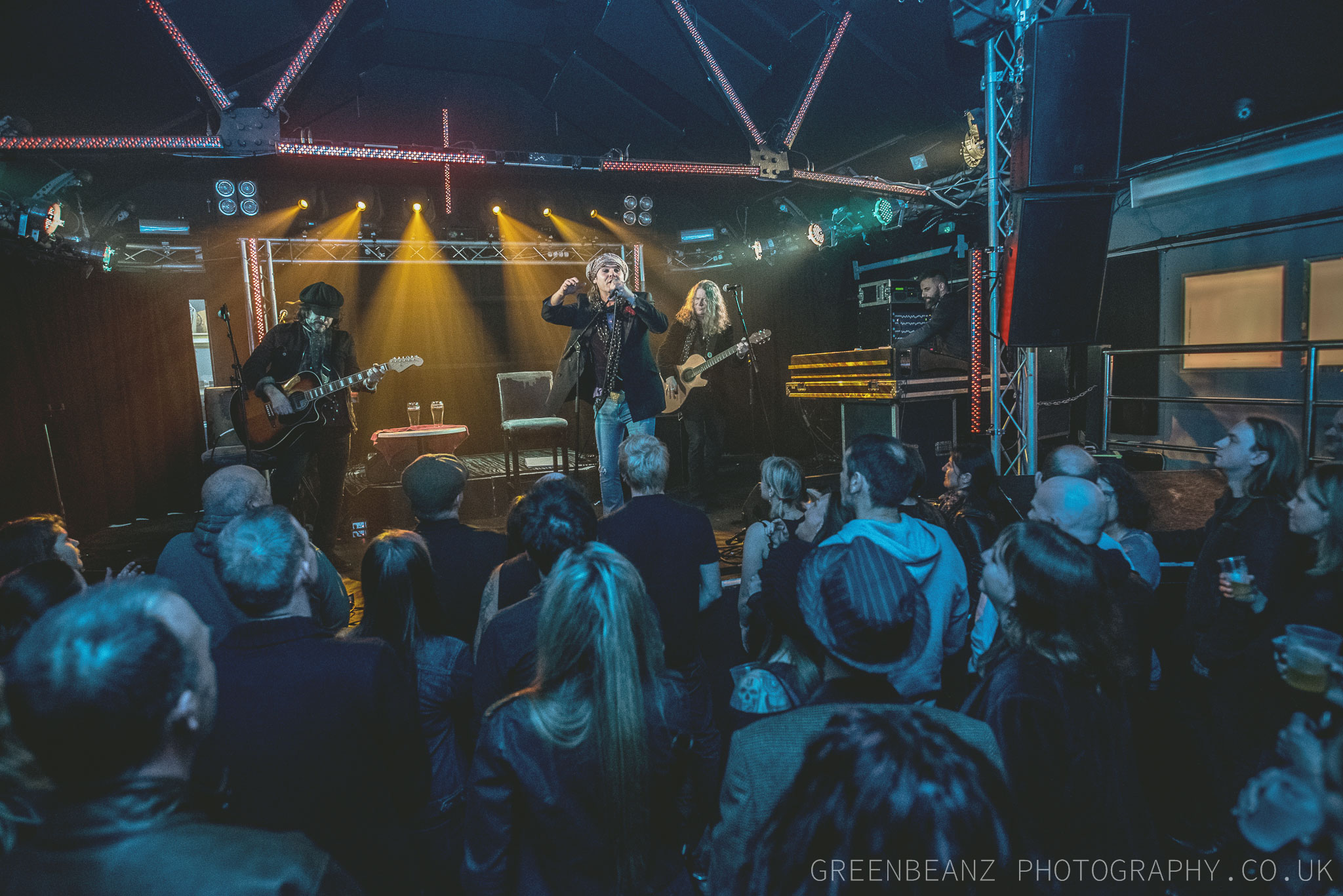 ABOVE : The Quireboys bringing their one particular brand of blues rock to Plymouth
The Crowd at the Hub warmed slowly to local band The Stretch Report 's. 70's inspired rock tones with Ian Cooke's lovely reimagining of a Blondie solo stamped with his own inimitable intonation being a standout in their concise set.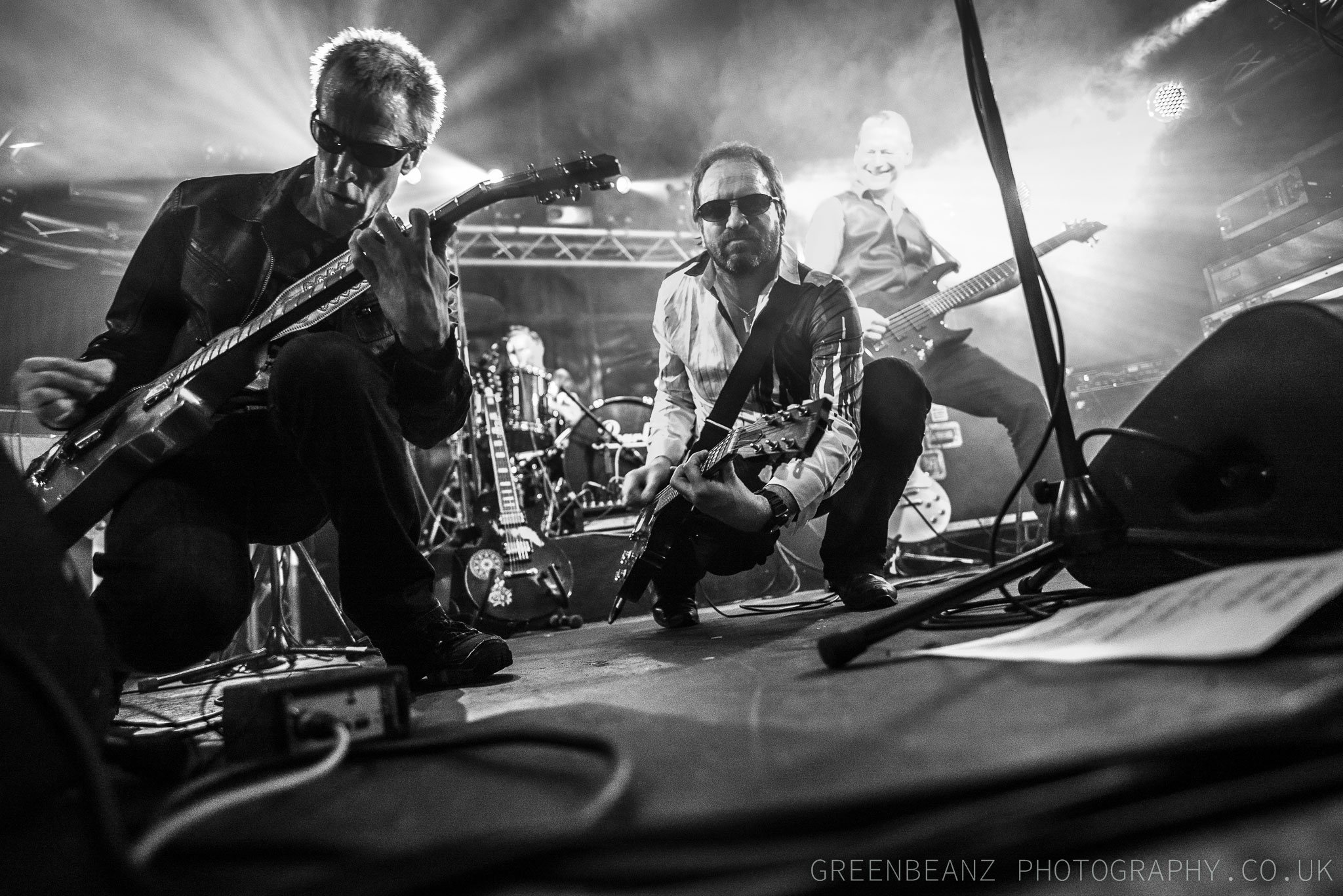 ABOVE : Ian Cooke and Rob Giles from 'The Stretch Report' get down and boogie
The Quireboys had the crowd firmly behind them from the opening number, with 'There she goes again' after a few technical hitches ringing around the venue. They had burst into the charts in 1988 with this song (five years before The La's unrelated classic) two years before playing The Monsters of Rock festival in 1990 along with Whitesnake and Aerosmith. The festival had taken a year off after the tragic death of two fans in 1988 ( a gig I attended as a spotty 16 year old) and the boys had cemented their place in the hearts of those who like a bit of rum soaked bar rock. The banter was good before launching into 'Devil of a man' and while personally I have grown to love Dr Feelgood etc for such shenanigans, there is no doubting the affection with which The Quireboys are held when witnessing a crowd who may not have seen them for 20+ years singing along with every word.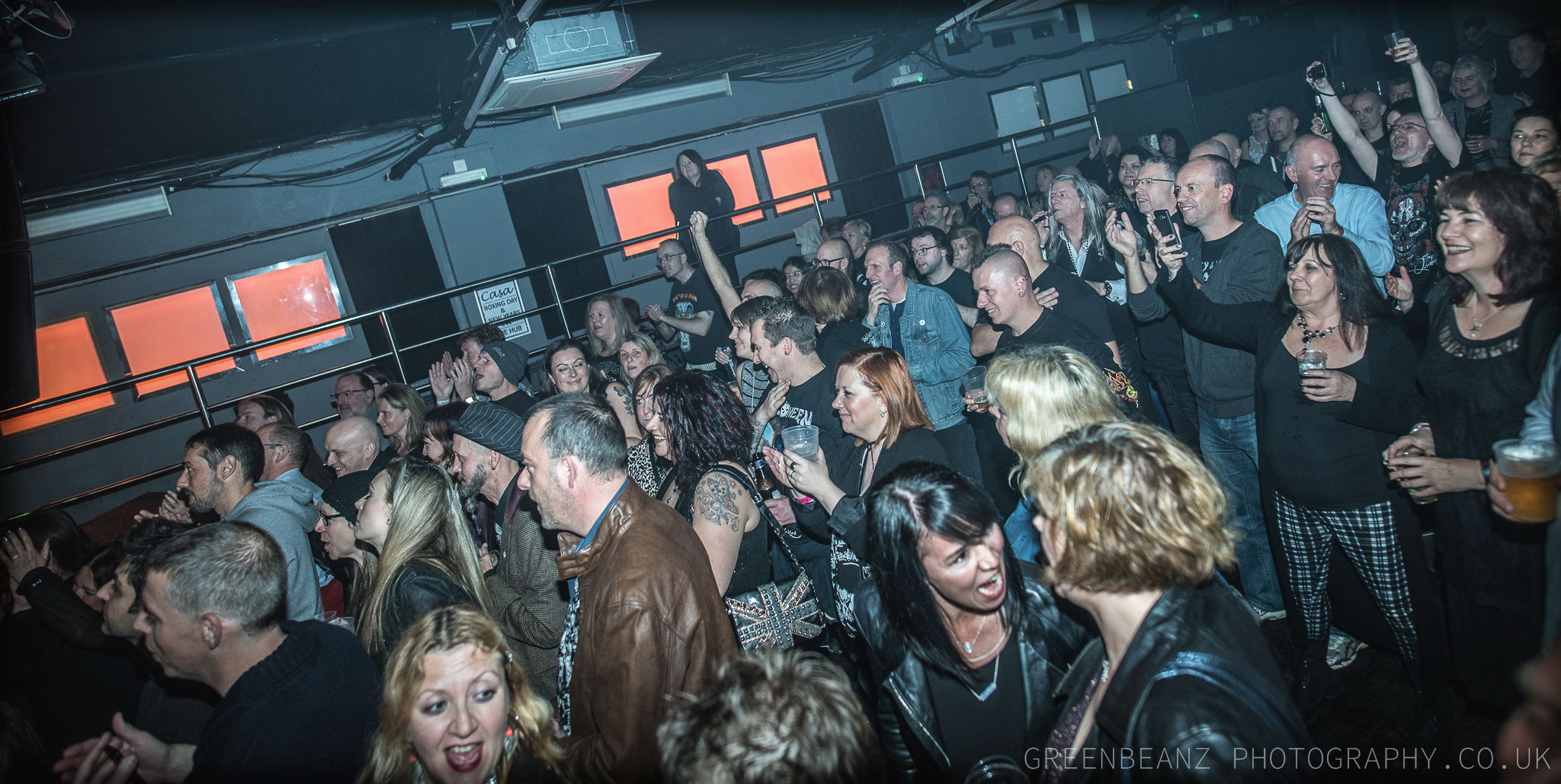 ABOVE : The Hub / dBs Live was full of rock fans enjoying the Plymouth live music scene
I had to leave mid set to witness the death of the Plymouth music scene first hand and arrived at the Barbican theatre to watch The Trees, a brilliant new four piece playing a gig with local legend Vince Lee, and the wonderful Martin Barre, in aid of the work that Shekinah, a local charity do in supporting the homeless, in what can be a wet miserable unforgiving city at this time of year.
BELOW : The Trees and Martin Barre playing at The Barbican Theater in Plymouth December 2017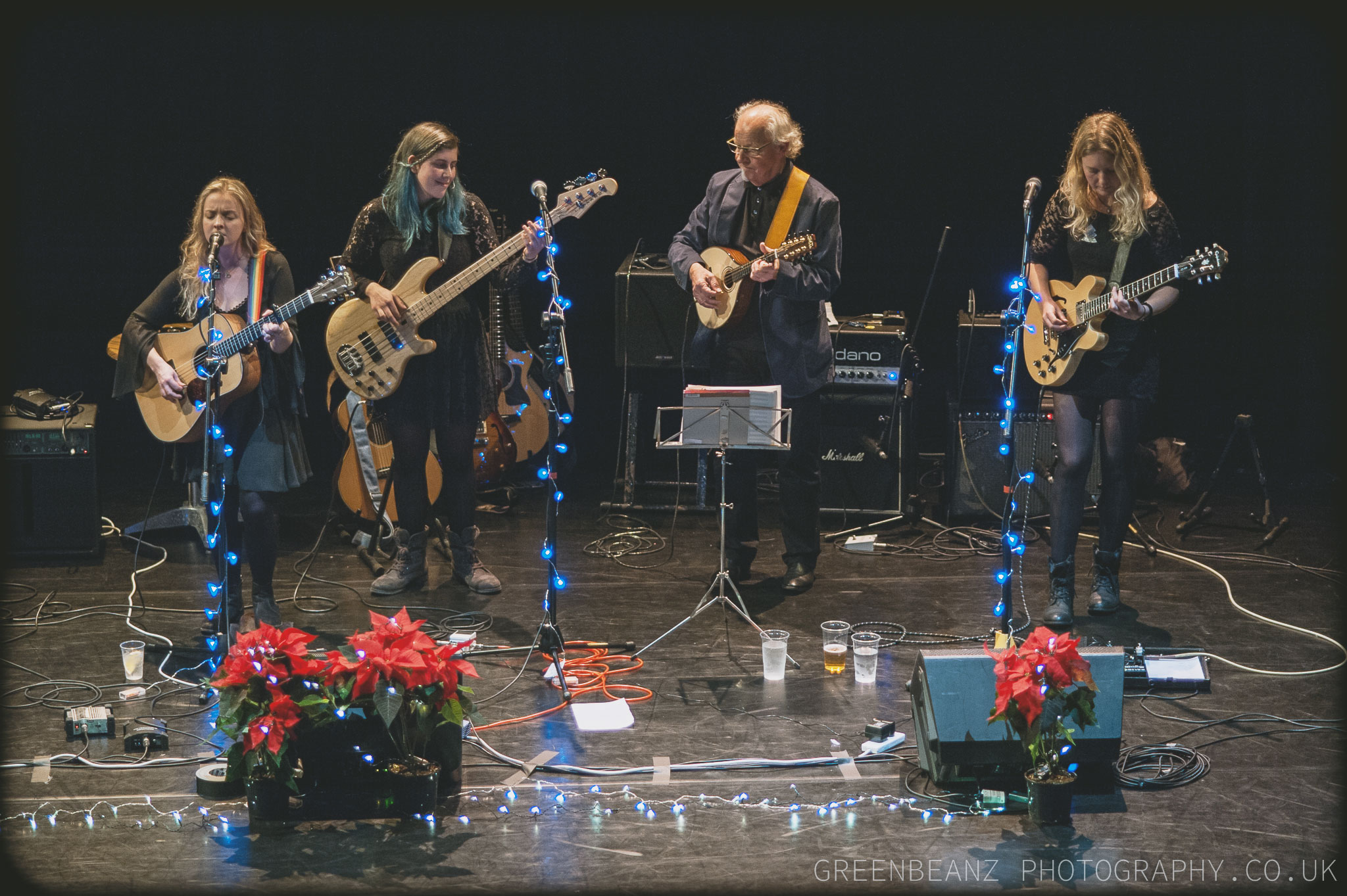 The Staves 'Tired as F**k' could have been written for The Trees. The delicious harmonies and warm rush of that bass line and those voices is irresistible and could not be more welcoming to someone coming in from the winter outside, even in this unusually warm festive break. When you are a photographer who uses a camera based on a favourite workhorse of War photographers, with a shutter sound about as discrete as dropping a box of nails onto a concrete floor, it is also usefully punctuated by a very convenient masking snare shot throughout.
ABOVE : Martin Barre playing at The Trees Christmas show on Plymouth's Barbican
There is an understated elegance in the playing of Martin Barre. It is not the playing of someone interested in being part of Rock's alumni and because of this it is exactly what it has become. Maverick masterly manipulated melodies weave their way thru his back catalogue and the symmetry of this and the subtle sonorous solidarity exhibited by The Trees is a marriage of much more than convenience. It simply works.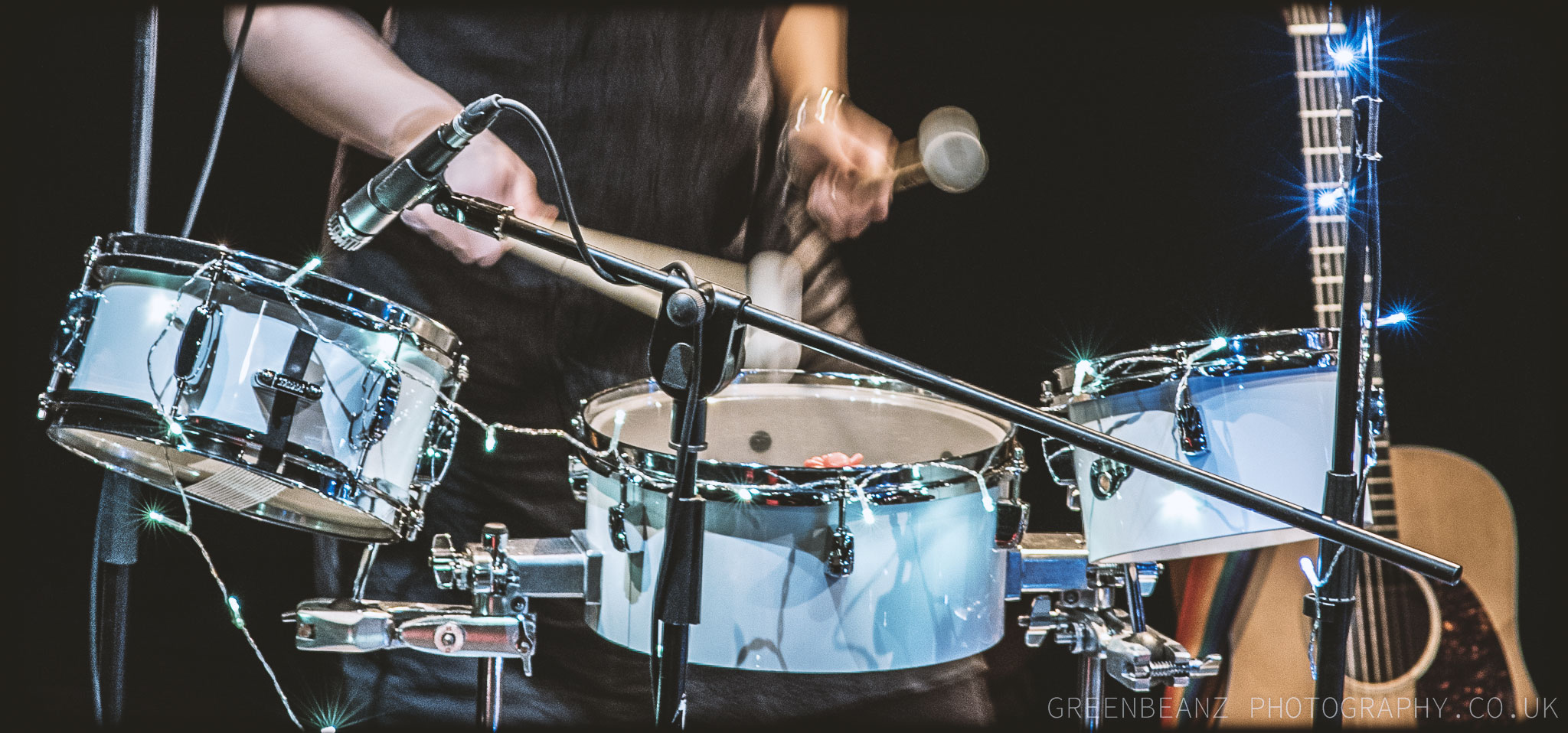 ABOVE : The Trees and their unique sound lifted the fans in attendance
There is a generosity in the camaraderie of this band and their guest displays a welcoming and heartening reflection in his own participation on a very special evening of music.
ABOVE : L - R, Elani Evangelou, Maritn Barre and Marths Nash play Peter Green's 'Need your love so bad'
Robert Johnson may well have sold his soul, but after showing how to hold onto it with 'River' and her extraordinary rendition of Peter Greens Need your love so bad ' Elani Evangelou, Martin and her cohorts make you almost forget that Cream turned Cross road blues into Crossroads, and imbue a standard with enough nuance and delicate handling to craft something anew in the hearts of those who have heard more versions than a supermarket range of ready meals.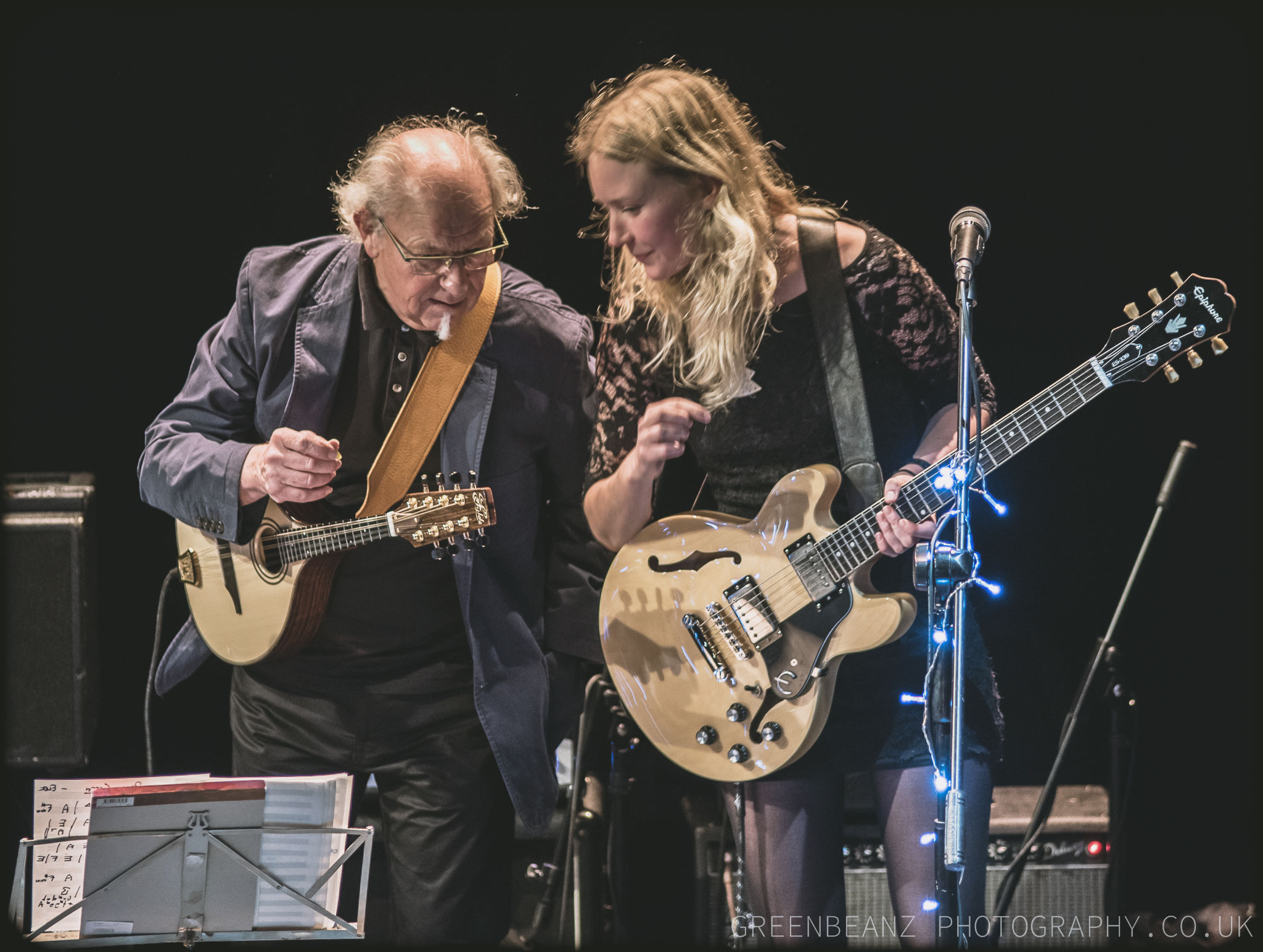 ABOVE : Martin and Martha mid set in Plymouth's Barbican Theater
Alas I have to leave before the end to catch the home Gig of Plymouth's favourite sons and daughters in the worn, but well woven shape of local alt rebel westcountry rockers, Crazy Arm.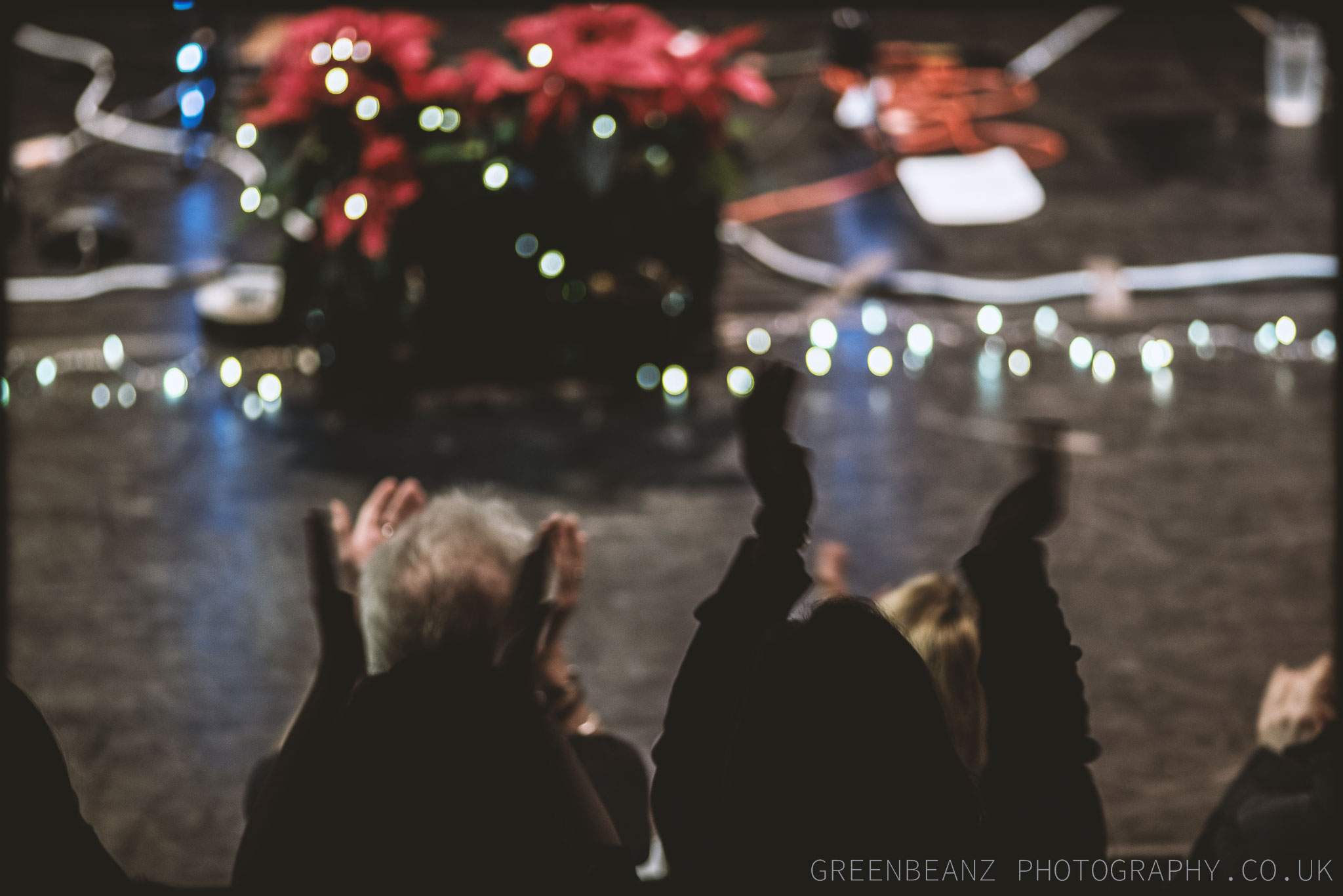 ABOVE : The audience was thrilled with such an intimate magical gig at Christmas in Plymouth
The word 'Epic' is overused. Not that there should be a rationing of adjectives and their use. but if you are going to use it to describe music, then surely it should at least approach greatness, even if the failure itself is the only 'Epic' thing about it. Blame it in the Greeks, but great poetry didn't stop at Homer's Iliad.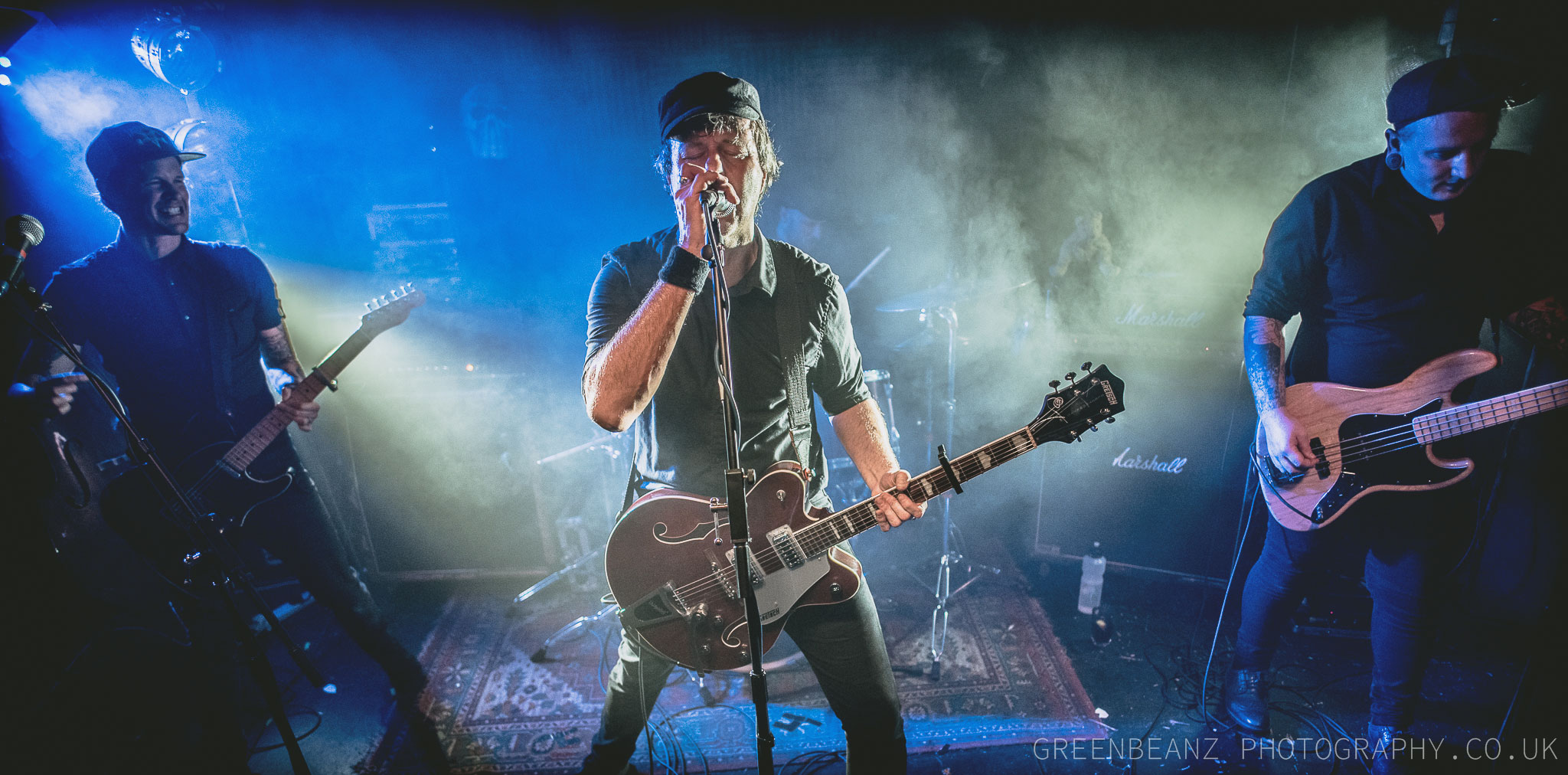 ABOVE : Crazy Arm rock the Junction on Plymouth's Mutely Plain with their first hometown gig in a while

Crazy Arm, like the world keep on turning. In this one horse town there are few that have done more than Darren Johns and his posse of outlaws to break down the myth that the music scene here has ever even been close to dying. If you can listen to songs like 'Broken by the Wheel' and 'Tribes/Animals' without a big s**t eating grin breaking out across your face, and your leg developing it's own spastic response to such a tightly focused ball of westcountry fury and celebration being thrown at you, then you may well need a second lobotomy to replace whatever they took out of your soul first time around.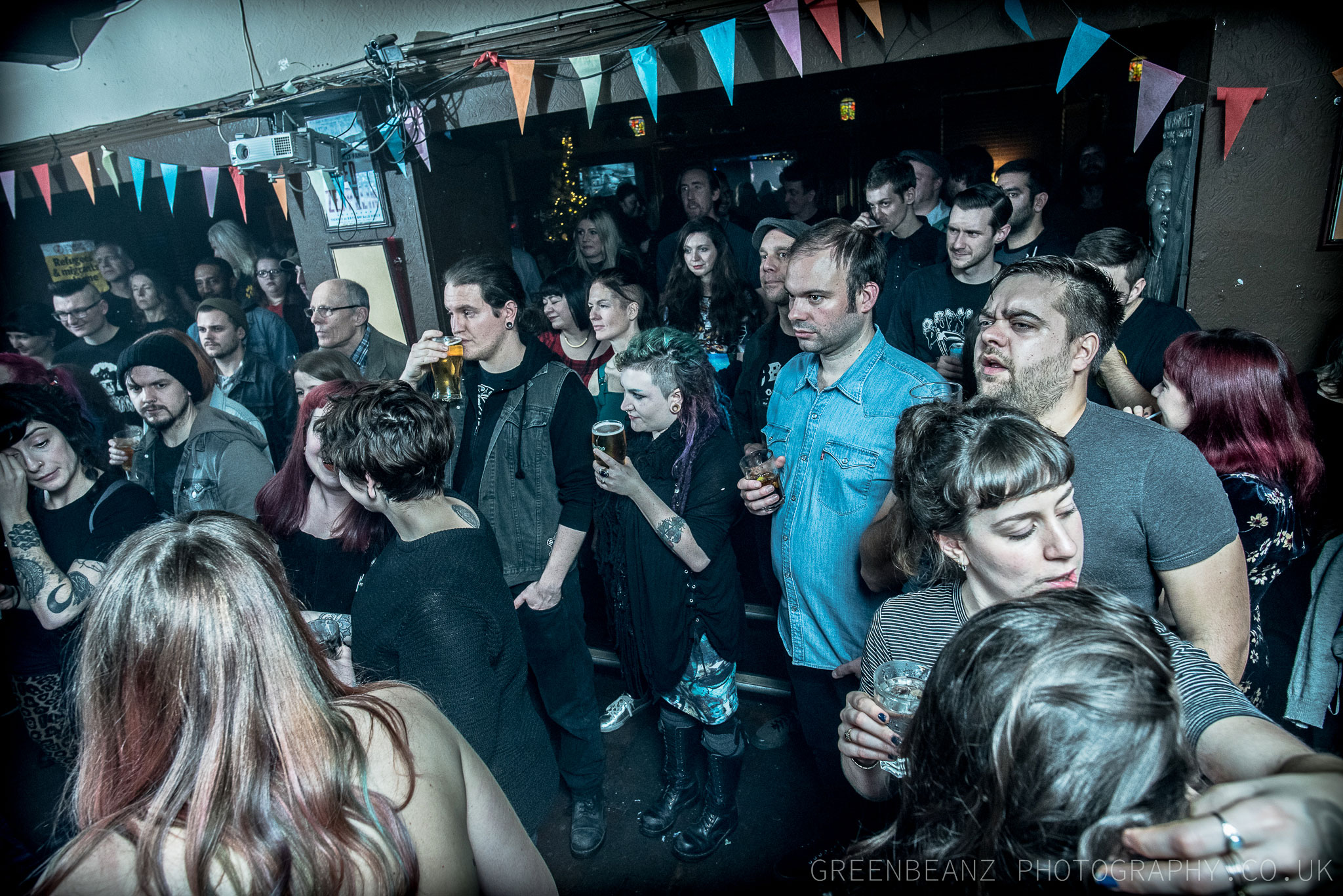 ABOVE : The passion of Plymouth's Crazy Arm is more than matched by their eager fans

There is plenty to take away from Crazy Arm's impassioned and clever reworking of Peggy Seegars 'Song of Choice'. Performed with power and grace here, the refusal to have the terms of this city and country dictated to us by fascists mirrors another argument in which the denial of the living, breathing beating heart of the artists poets and all that they create here, is a familiar story for both Counties, either side of the border that we straddle.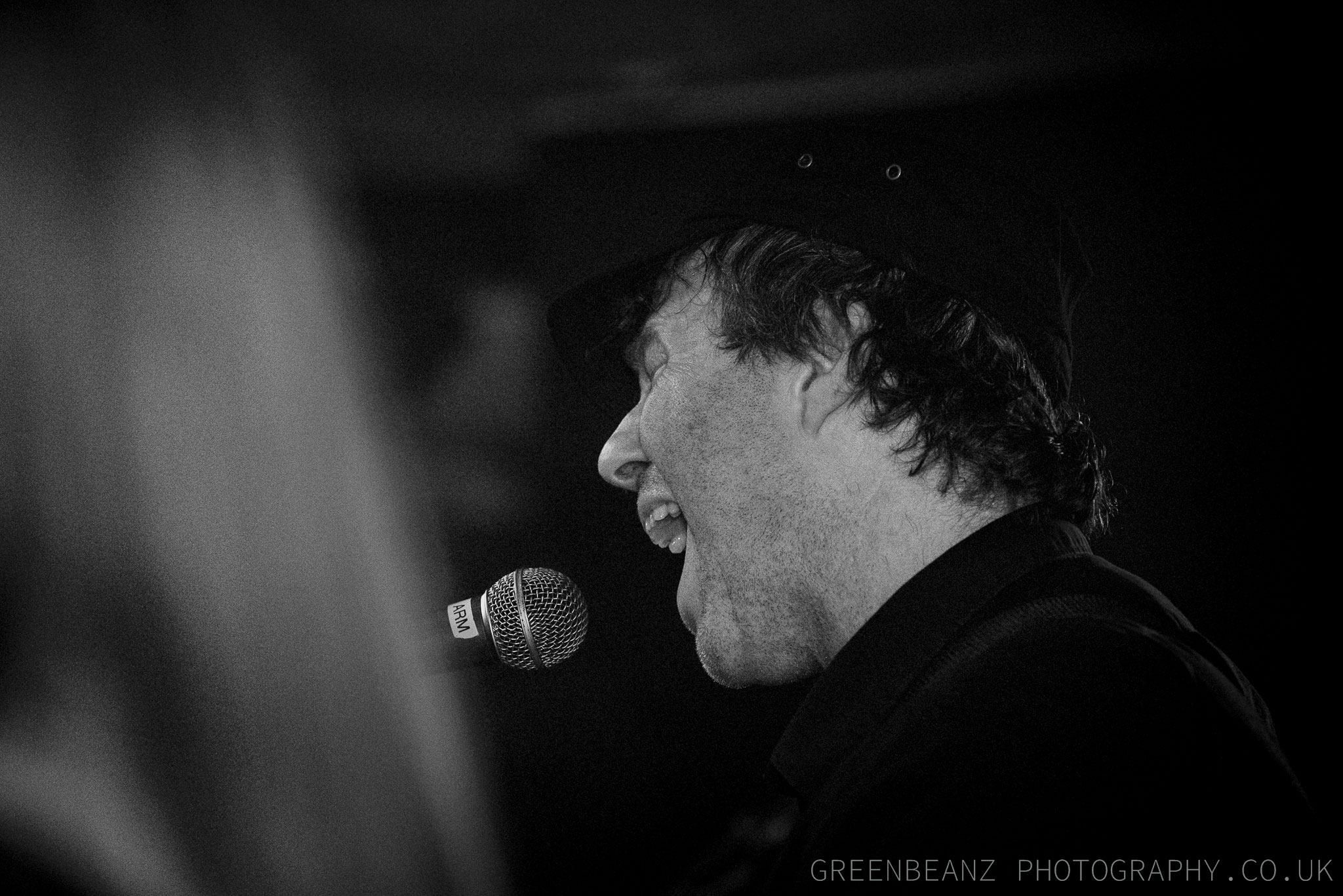 ABOVE : Darren Johns of Crazy Arm has honed some of the finest songs from this city

We live in a beautiful part of the world and Plymouth as much as people insist on writing her off, refuses to ever be put into a corner. You cannot contain her with cliched descriptions and an easy dismissal of her many facets. She will not be put in a box. The wildness of the channel and its ever changing sea on one side, and the drama and ever changing skies of Dartmoor on the other will not let that happen. We are on the border, a river people looking out to sea and the wider world, and while on the surface you can pretend that everyone looks inwardly, the music and art scene here has always looked upwards and out.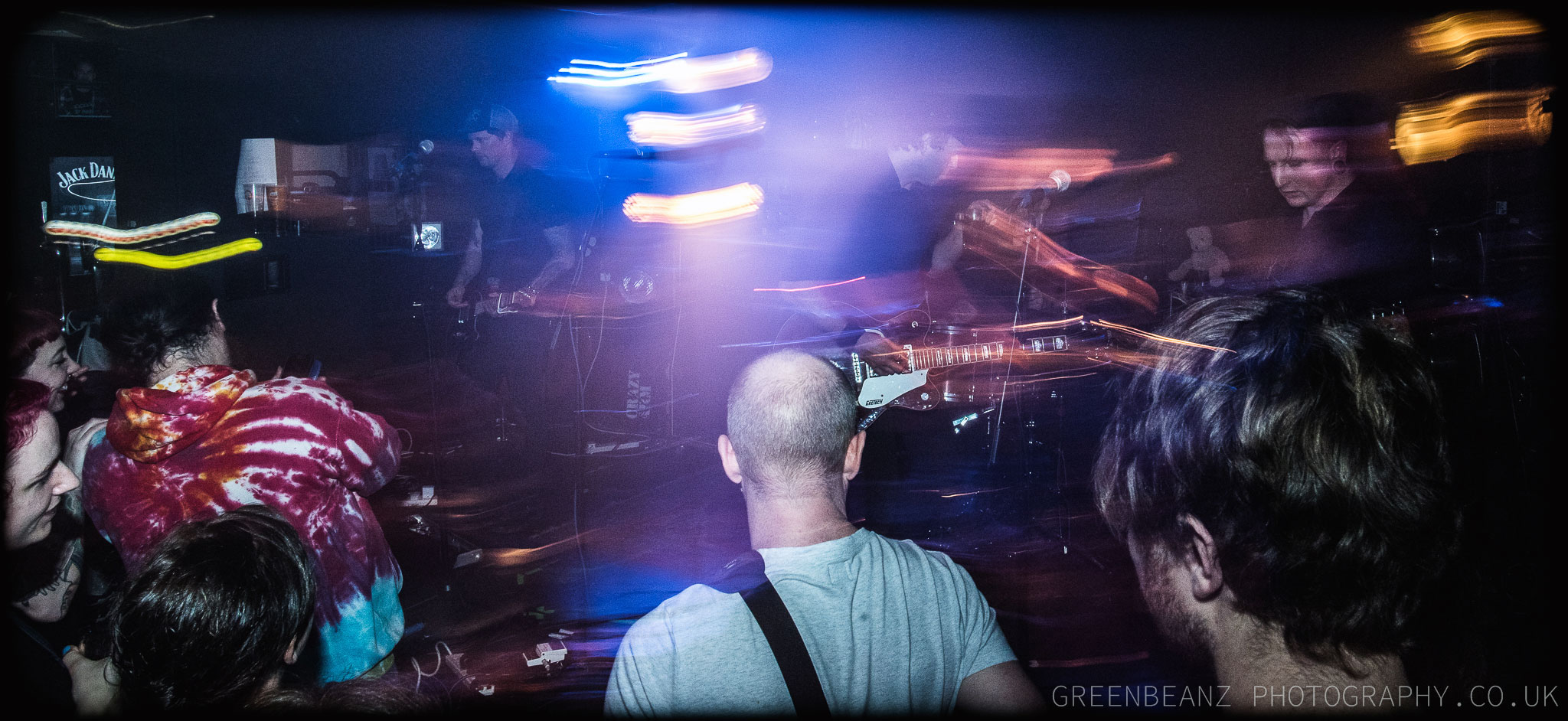 ABOVE : The vibrance and dynamics of Plymouth's music scene is undimmed in 2017

The Scene here is alive and well thank you very much, and tales of it's demise are greatly exaggerated, born abroad on a breeze of lazy repetition. We are not going anywhere, and you can come and celebrate that fact with bands from all over this country and the world, along with a vibrant welcoming fan base of music hungry fans, or you can sit in your living room and pretend you have reasons and excuses to not bother going out to sample it.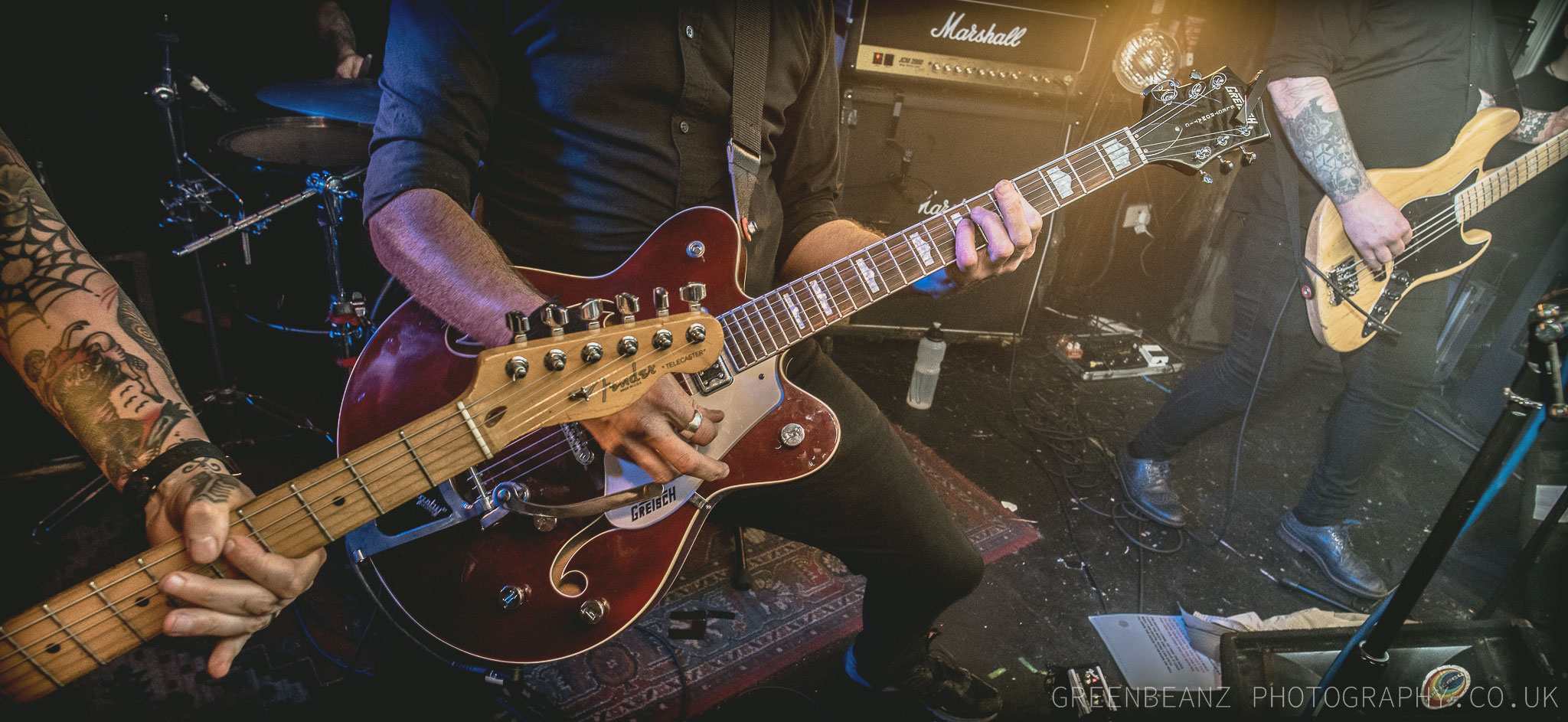 ABOVE : Crazy Arm and their infectious jangly westcountry rebel rock does Plymouth proud
There were numerous other gigs in other venues in this night, and of course all the support bands I could not cover. Celebrate the fact that we have acess to such a vibrant Plymouth music scene or ignore it, but please don't do up the laces of the lie that it is, or ever was, really struggling.