Keeping Music Live | Van Dike 5oth | 14 September 2018 | Plymouth Athenaeum
Greenbeanz Photography
Keeping Music Live | 14th September 2018 | Plymouth Athenaeum | Van Dike Club 50th

ABOVE : Martin Barre and The Trees at the VanDike Club 50th Anniversay Celebration
On August 31st 1968, Jethro Tull topped the bill on the opening night of the Van Dike Club. A legendary Plymouth venue, that though only open for a few short years, hosted so many of the brightest stars from the patchwork blanket of British contemporary music it would almost be easier to list those who did not play there, than those that did...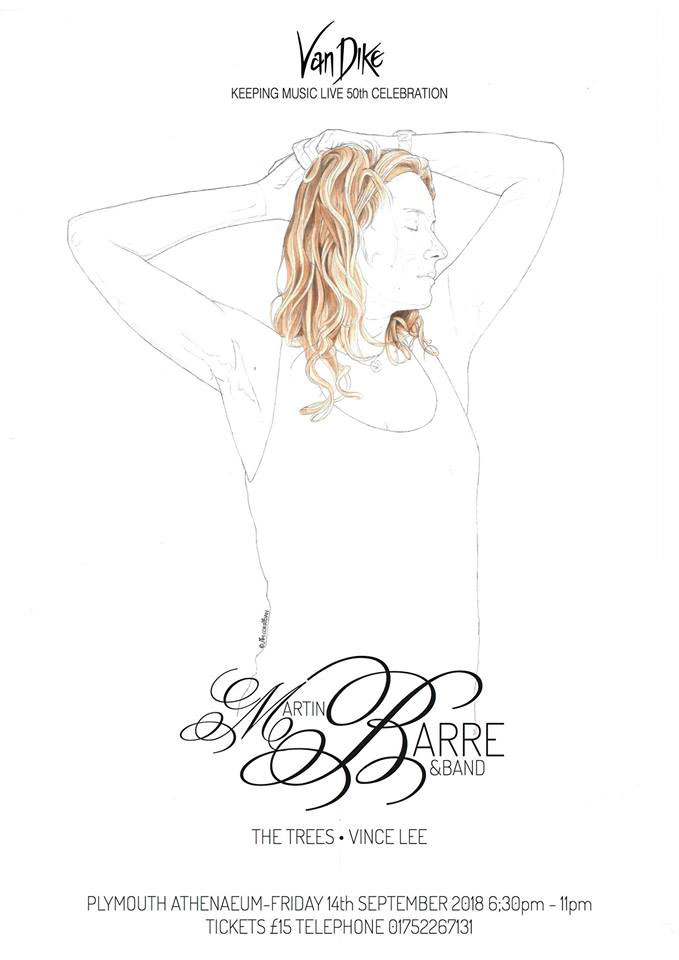 ABOVE : Jim Corridan's 50th Van Dike Celebration Poster of Martha Nash from The Trees
Martin Barre, who went on to be the guitar player with Jethro Tull, supported Ian Anderson's troubadours on that opening night, with his band Gethsemane. Gethsemane were the first band to take to, what would turn out to be a well worn stage. 50 years later on Friday 14th of September 2018, Martin Barre and his band headlined this event, celebrating live music in Plymouth and the 50th anniversary of Peter Van Dike's infamous club.
Peter and his son Greg have left an enduring legacy not just in Plymouth, but across the country. Fans and bands all played a part in unforgettable nights, first at the VanDike's club in Exmouth Road and then at the cities Guildhall. Without Peter and then Greg, many westcountry music fans in the sixties and seventies would have missed out on seeing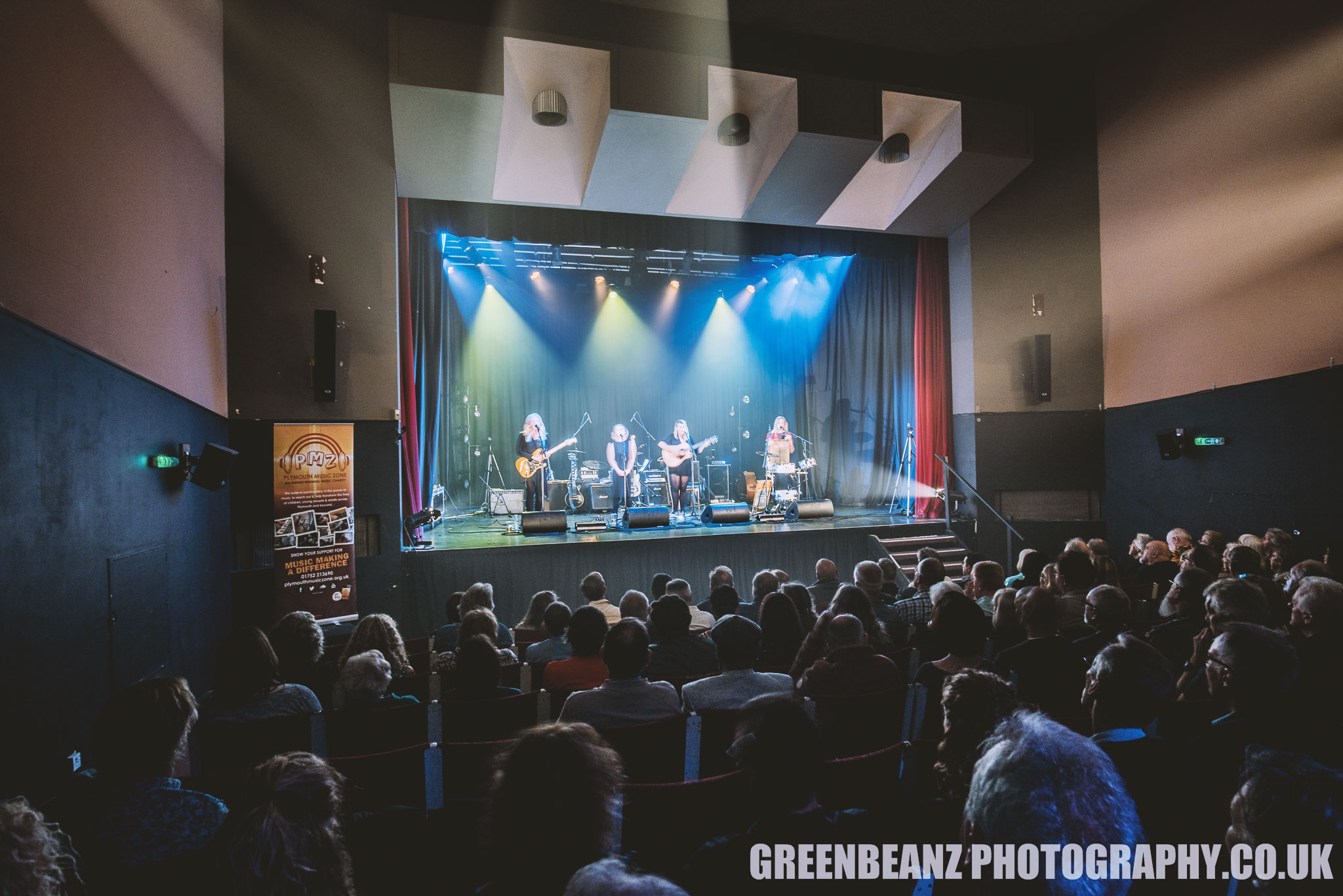 ABOVE : Fans of the Van Dike Club watch The Trees perform at Plymouth Athenaeum

David Bowie,Pink Floyd, Fleetwood Mac, John Martyn, Fairport Convention, Free, Mott the Hoople, Deep Purple, Yes, Caravan, King Crimson, Soft Machine, Medicine Head, Hawkwind, Black Sabbath, Yes , Traffic , Procul Harum, Derek and the Dominoes, Steeleye Span, Supertramp, Cat Stevens, Wishbone Ash, Roy Harper, Gerry Rafferty, Ralph Mctell. Focus , Genesis, Slade, Nazareth, Manfred Mann's Earth Band, Status Quo, Roxy Music, UFO. The Gary Moore Band, Electric Light Orchestra, Can, Barclay James Harvest, 10 CC, Golden Earing, Budgie, 10 Years After, Gong, Cockney Rebel, Tangerine Dream, Bert Jansch,..etc .the list goes on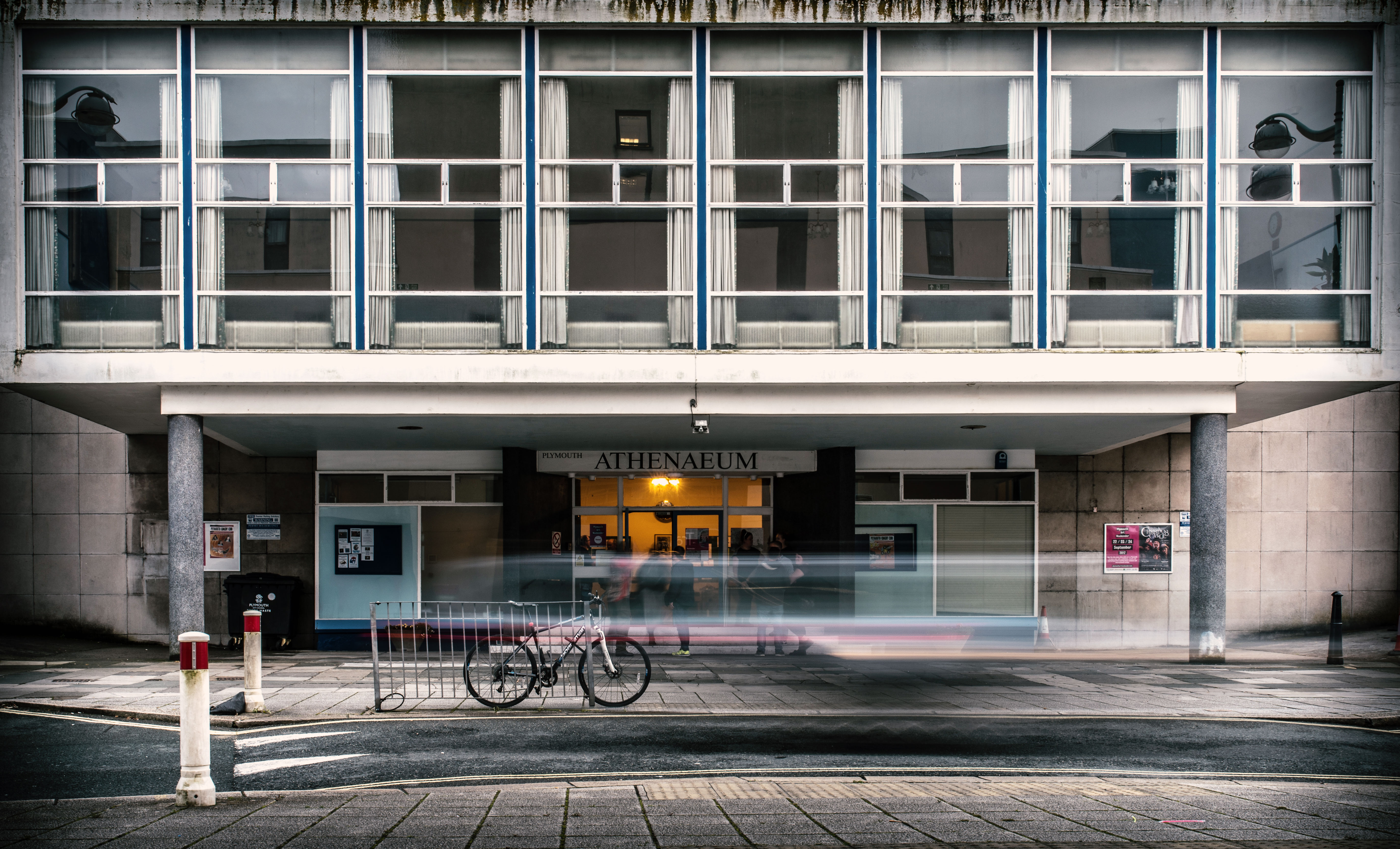 ABOVE : Plymouth Athenaeum the venue for the VanDike 50th Celebration Concert 2018
Plymouth Athenaeum has it's own fascinating 200 year old history, this post Blitz reincarnation, as well as housing an Independent Library and a 340 seat auditorium, provided the tunnel through which the Beatles famously exited after their 1964 gig at the ABC Cinema next door. Tonight's fab four, The Trees, include a VanDike among their line-up. Elani Evangelou, Peter VanDike's granddaughter, was joined on stage by Martha Nash (featured in an original new artwork by artist Jim Corridan on the official gig poster), Becca Langsford and Alex Hart.


ABOVE : The Trees live at Plymouth Athenaeum 2018 'Keeping Music Live'
Opening with their version of Laura Marling's 'Nothing Not Nearly', The Trees themselves create their own musical afterglow. Like a harmonic hug their music wraps it's arms around you and fixes you in the moment. You find yourself unexpectedly basking in the warmth of it, a rare treat in a world in which cynical second guessing can often replace the experience of living.
That is not to say there is anything fey or twee about what they present you, but until you hear them live, it can be easier to dismiss than explain, precisely how they feel. Hear their rendition of the Staves 'Wisely And Slow', presented as an Acapella version here and it becomes apparent that they are something more than the sum of their parts.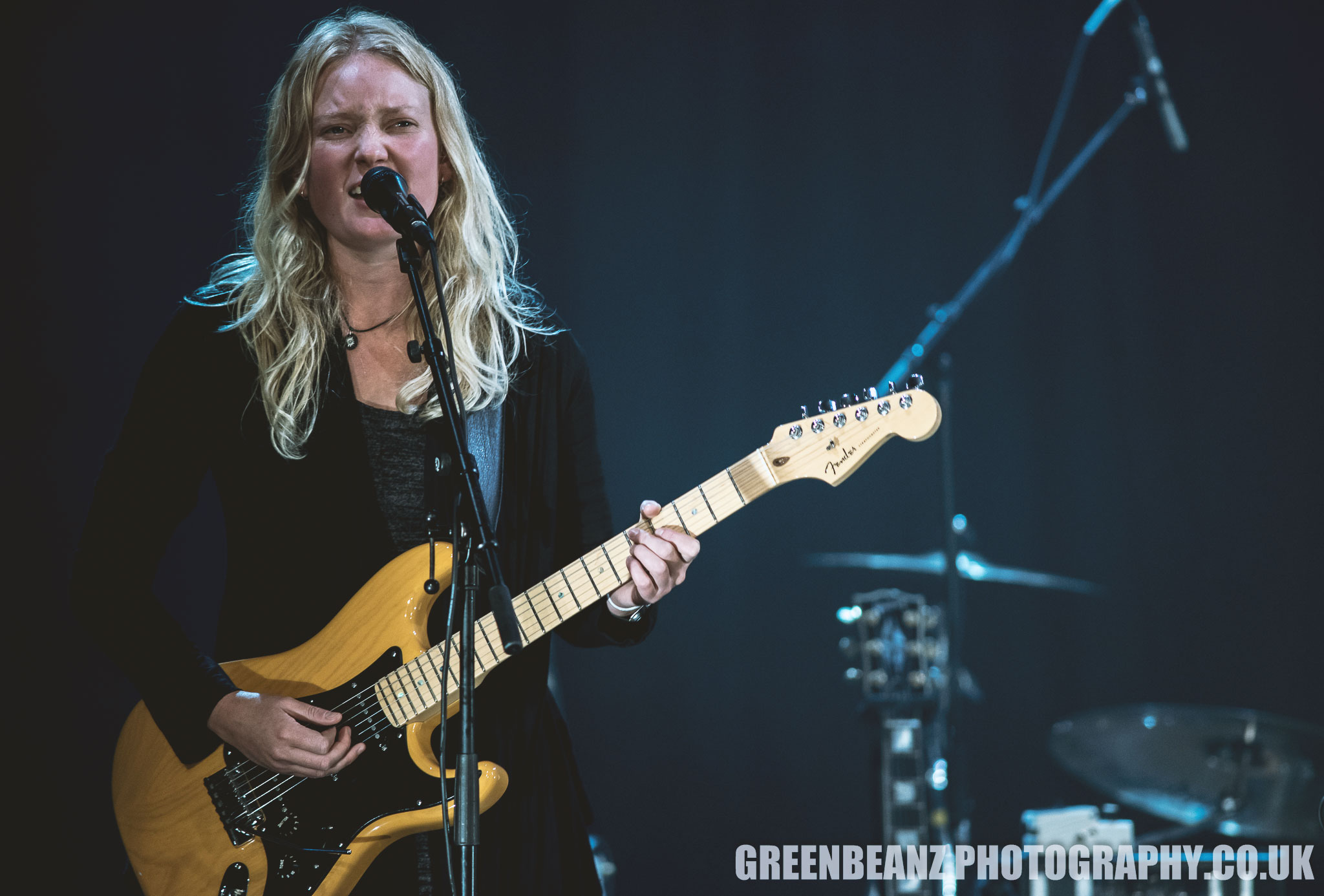 ABOVE : Martha Nash in 2018 on stage with The Trees at Plymouth Athenaeum
Boasting four songwriters in one band it is interesting hearing their set list evolve, and 'Siren' , an Elani Evangelou original, showcases a more blues based version of their sound. Becca Langsford's song 'Tell The Boss' adds a generous dose of country to the Trees gumbo pot, and gives lead guitarist Martha Nash the opportunity to pepper the song with some tasty southern licks of her own.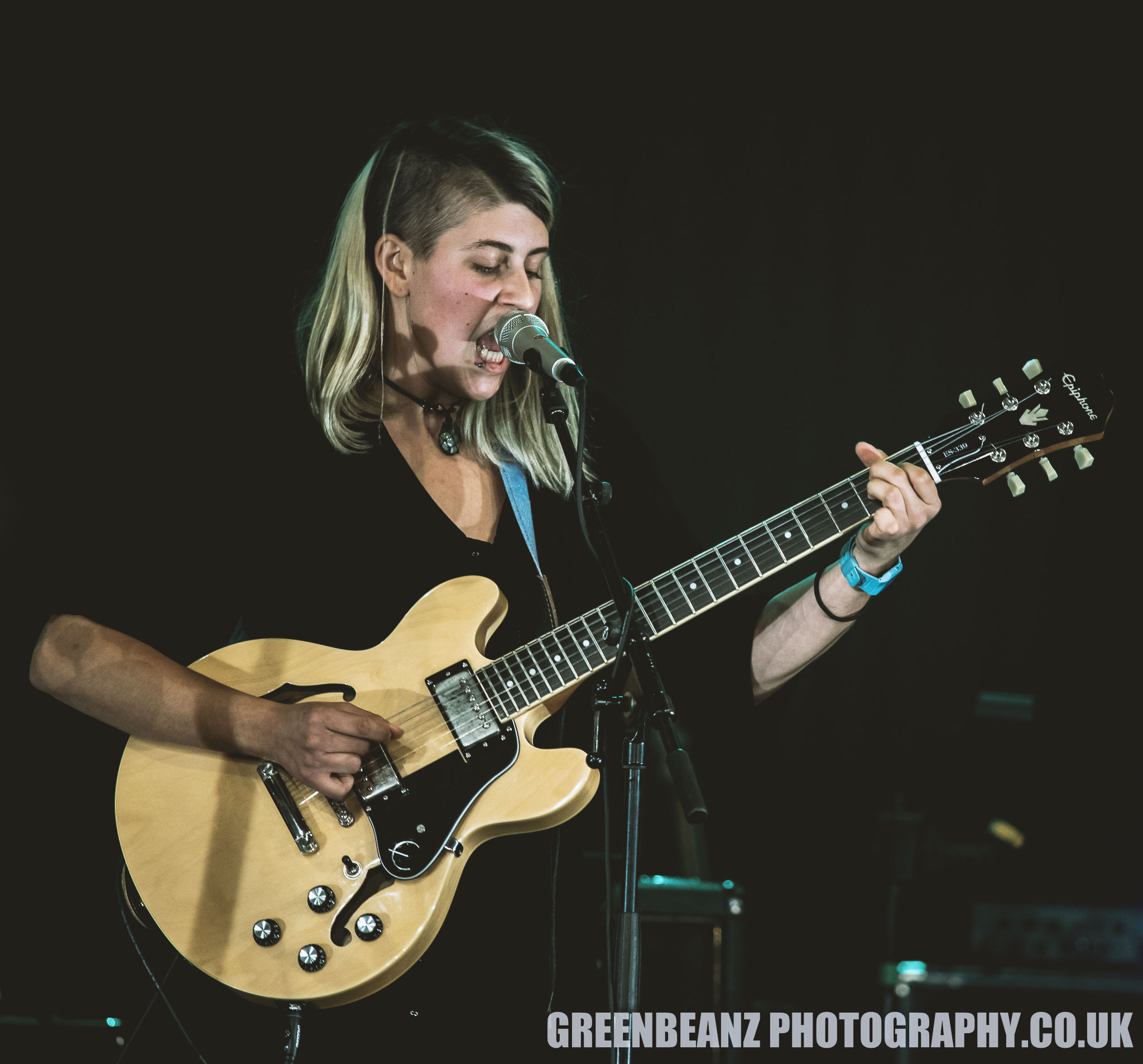 ABOVE : Elani Evangelou carrying the Vandike musical legacy on here with The Trees
Less really is often more, and the restraint used with the song 'Broken', demonstrates just how that can be so in music.Sometimes pulling just a couple of themes out taught, can bring things more clearly into focus. Like the soundtrack to a good road movie, 'Broken' suckers you in for the ride and delivers a much bigger narrative than you are expecting from such a simple premise. Executed with subtlety and style, the gathered fans are then treated to the debut of another new song 'Julie'. The alt-country vibe continues with this gospel tinged number and then a cover of the Lucius song 'Go Home'. It is an uplifting moment, this modern spiritual could have been written for, or by The Trees, so natural it seems in their capable hands. Martha sings 'Somewhere Trouble Don't Go' and then Elani takes the lead for 'Salt and Water', reminding us all that the VanDike musical legacy continues to drive things forward in the city, before they finish with their bouncy version of the Buddy Holly song 'Doesn't Matter Anymore'.

ABOVE : The Trees enchant a rapt audience at the Van Dike Club 50th Celebration Gig
Tonight's celebration was supported by The Box as part of their new project, Plymouth After Dark. Tony Davy from the organisation is interested in curating stories of how Plymouthians spend the evenings and will be curating an exhibition in the newly opened space so if you have a story or some archived material you think may help you can contact them at - afterdark@plymouth.gov.uk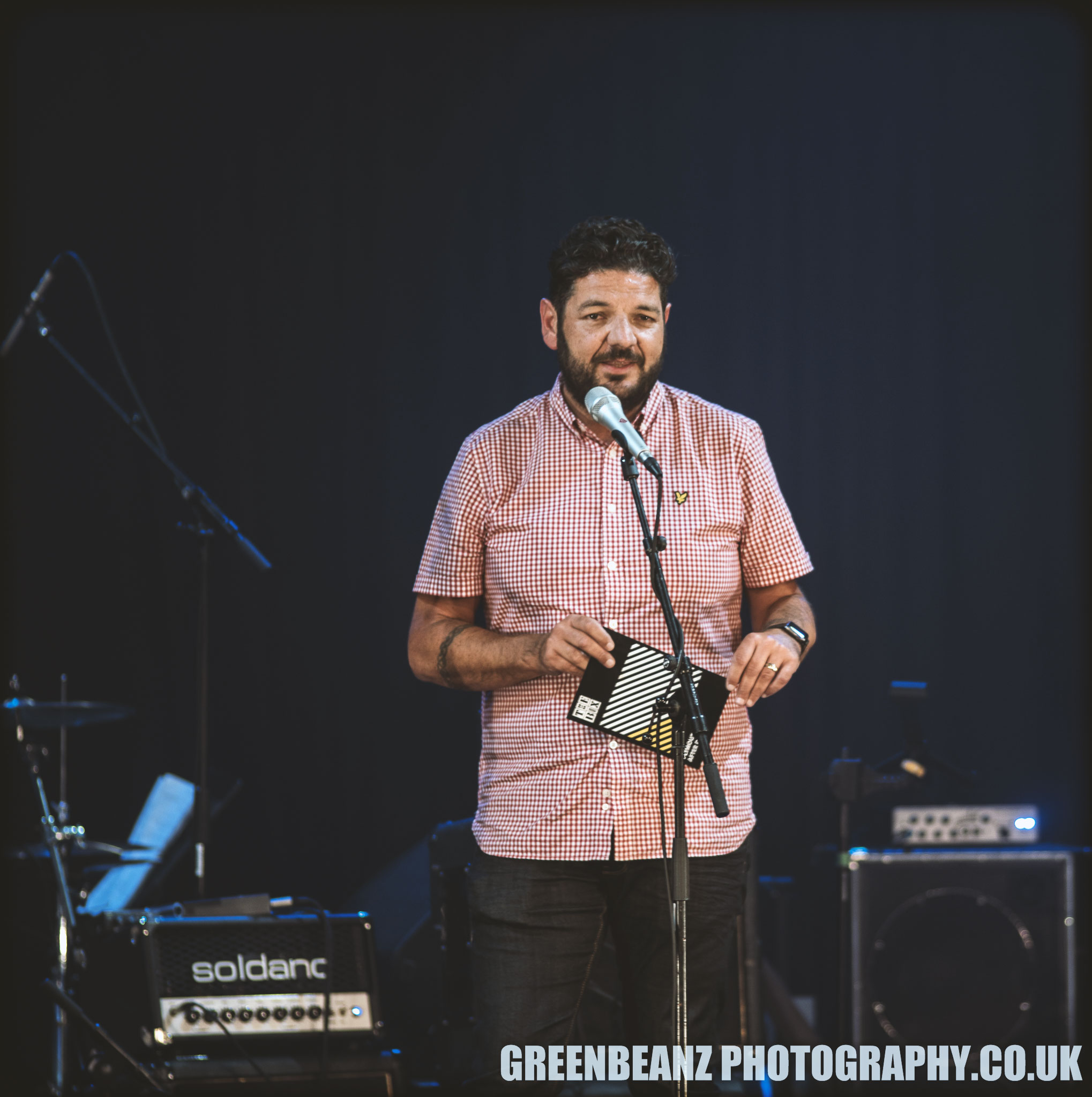 ABOVE : Tony Davey from The Box who supported the gig as part of Plymouth After Dark
The profits from tonight's special one off gig will go to Plymouth's Music Zone. PMZ has done so much in using music to reach out into the local community and make genuine long term changes in people in providing music based services that enable education, social skills enhancement , personal development or simply the alleviation of loneliness. It deserves any of the support it can get and if you would like to donate some time , money and/or resources or avail yourself or your community of their services you can contact them here -info@plymouthmusiczone.org.uk


ABOVE : Vince Lee Keeping Music Live at Plymouth Athenaeum in September 2018
Vince Lee, who himself just celebrated his 50th Birthday, would have been just a few weeks old when the Van Dike clubbed opened in 1968. Sharing the same love of American blues that inspired so many of the bands that went on to make up what was known as the British Invasion and play the club, Vince plays with an innate authenticity that comes only by recognising how important a counter culture the original blues artists themselves forged, long before British musicians reinterpreted that tradition, through the lens of their own personal experience.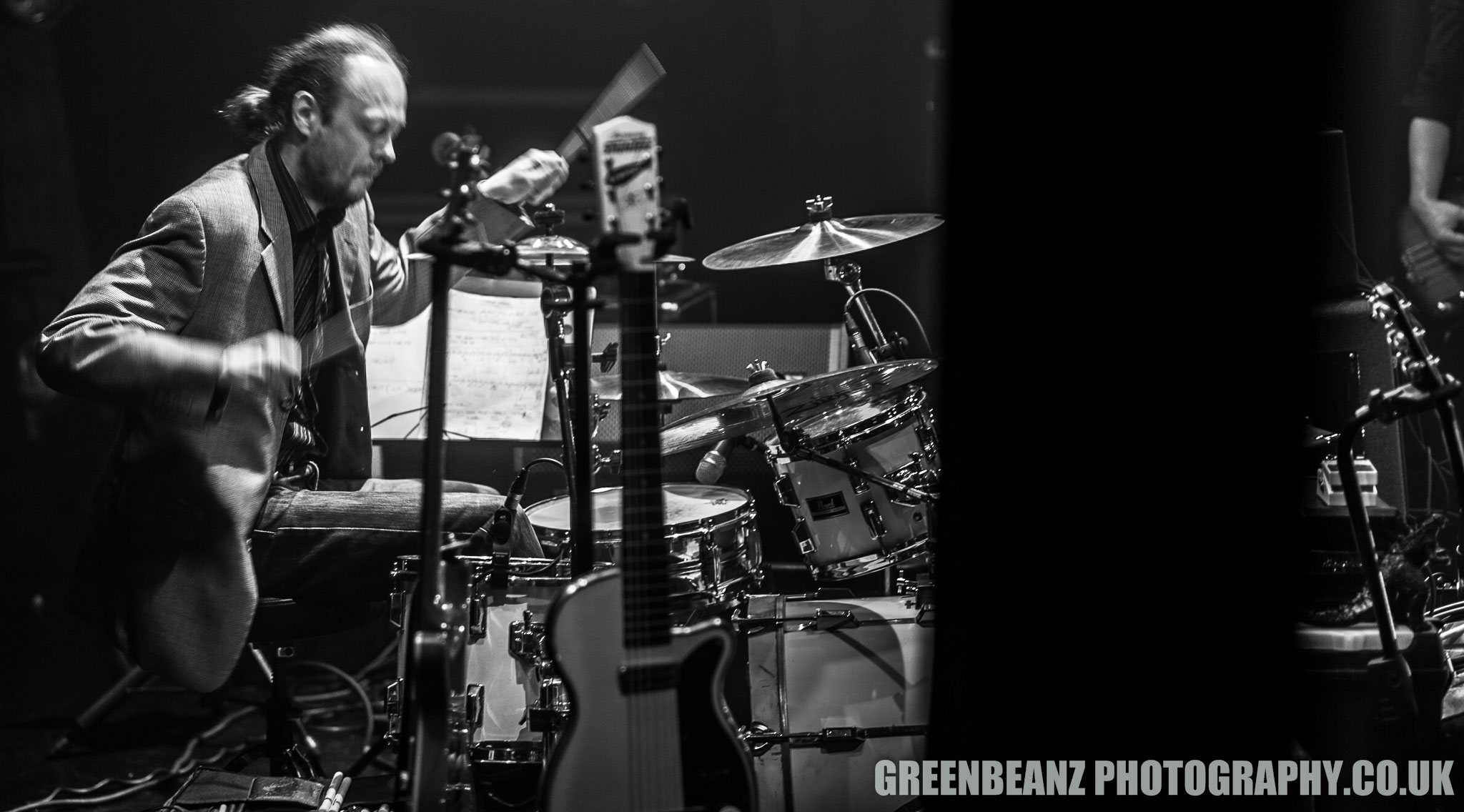 ABOVE : Sebastian Boleslawski on drums for Vince Lee at Plymouth Athenaeum 2018
Opening up with 'Too Many Drivers At The Wheel ', with Sebastian Boleslawski on drums and Al Wallis on bass, The Big Combo with Vince in the driving seat, power along like a well oiled machine. There is nothing mechanical in their playing though, in fact you would have to go a long way to find a more organic and energised trio. By the time they have started playing Sonny Boy Williamson's 'Bring it on Home' they have stopped cooking on gas and have created their own blues inferno which Vince then takes up a notch with 'Hell ', a song many will know from his work with the Wildcards. Equal parts Rockabilly and swamp boogying blues, it sounds a bit like Foghorn Leghorn throwing Tom Waits down a staircase full of biscuit barrels, but in a good way.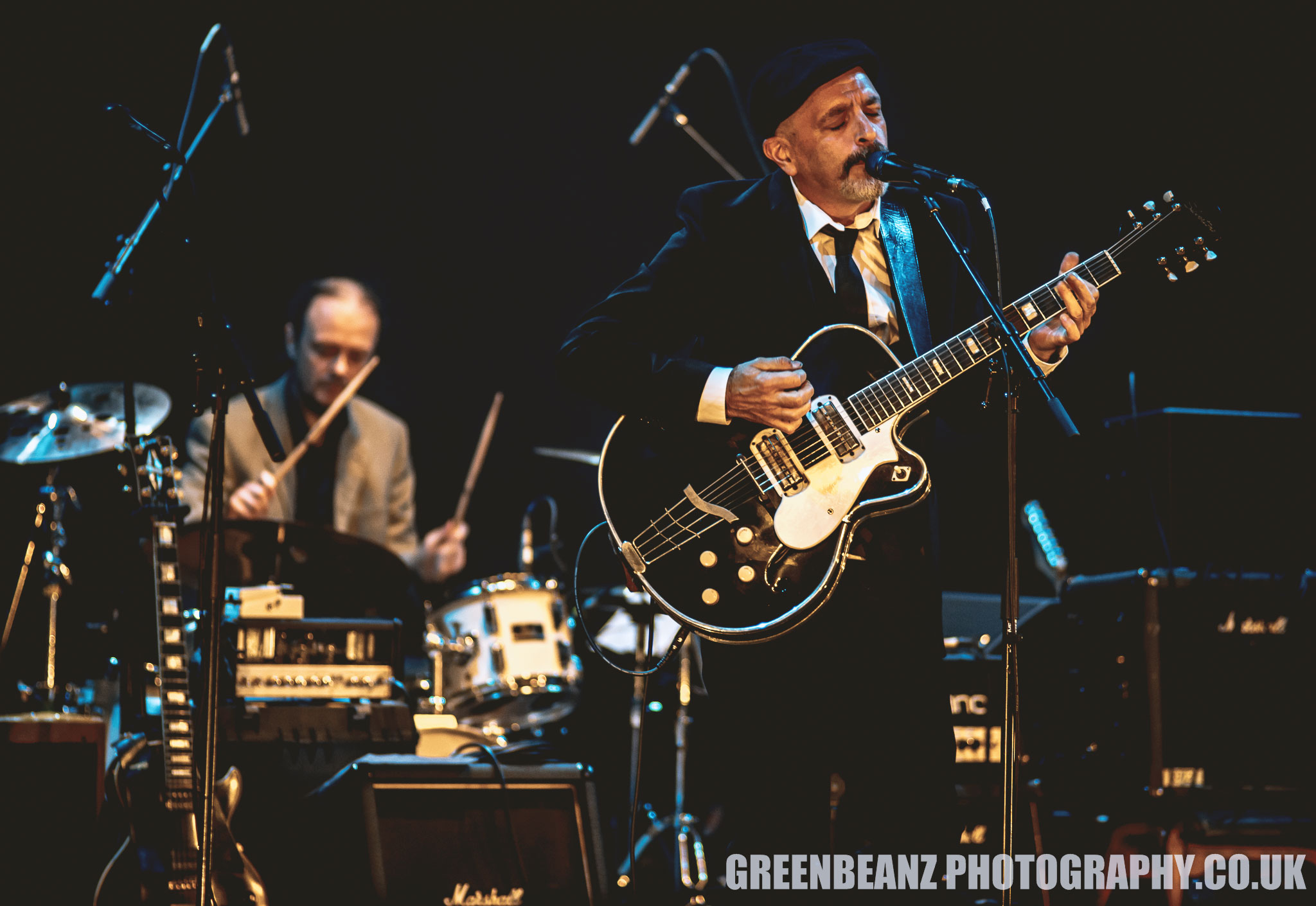 ABOVE : Vince Lee and his Big Combo ripping it up at 'Keeping Music Live'
It's is fitting that another Plymouth legend be sandwiched between the freshly baked Trees and Martin Barres artisanal loaf, representing as he does the best of the British Blues scene this last 25 years from right here in the heart of the Westcountry. Rolling through an ecstatic 'Happy Hour' with a solo to blow the cobwebs out of your ears, Vince cranks out a great version of 'St James Infirmary' before winding things up for a noisily appreciative audience with the song 'Old Friends'.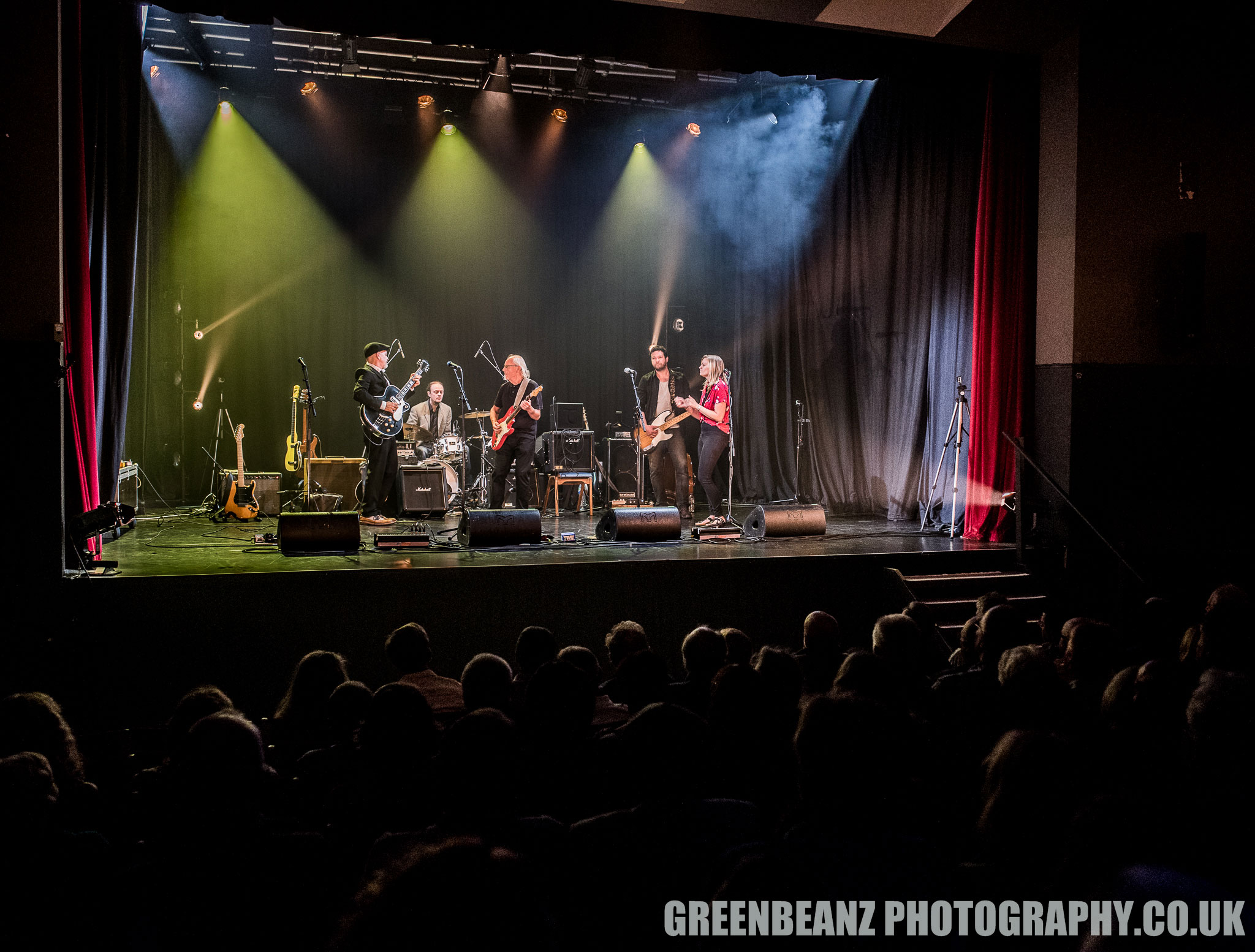 ABOVE : Martin Barre and Becca Langsford join Vince Lee and The Big Combo on stage
Martin Barre is much more than just a performer. Lauded and inspirational for a generation of guitarists, his ability to hide complex parts and arrangements within a simple fluid,subtle playing style, gives his writing real clarity, which was always a big part of what made Jethro Tull who they were. Tull were always pushing at the envelope of what was possible for a progressive blues rock band ,embracing among other styles the British folk tradition, and Barre himself has continued to evolve and extend himself musically.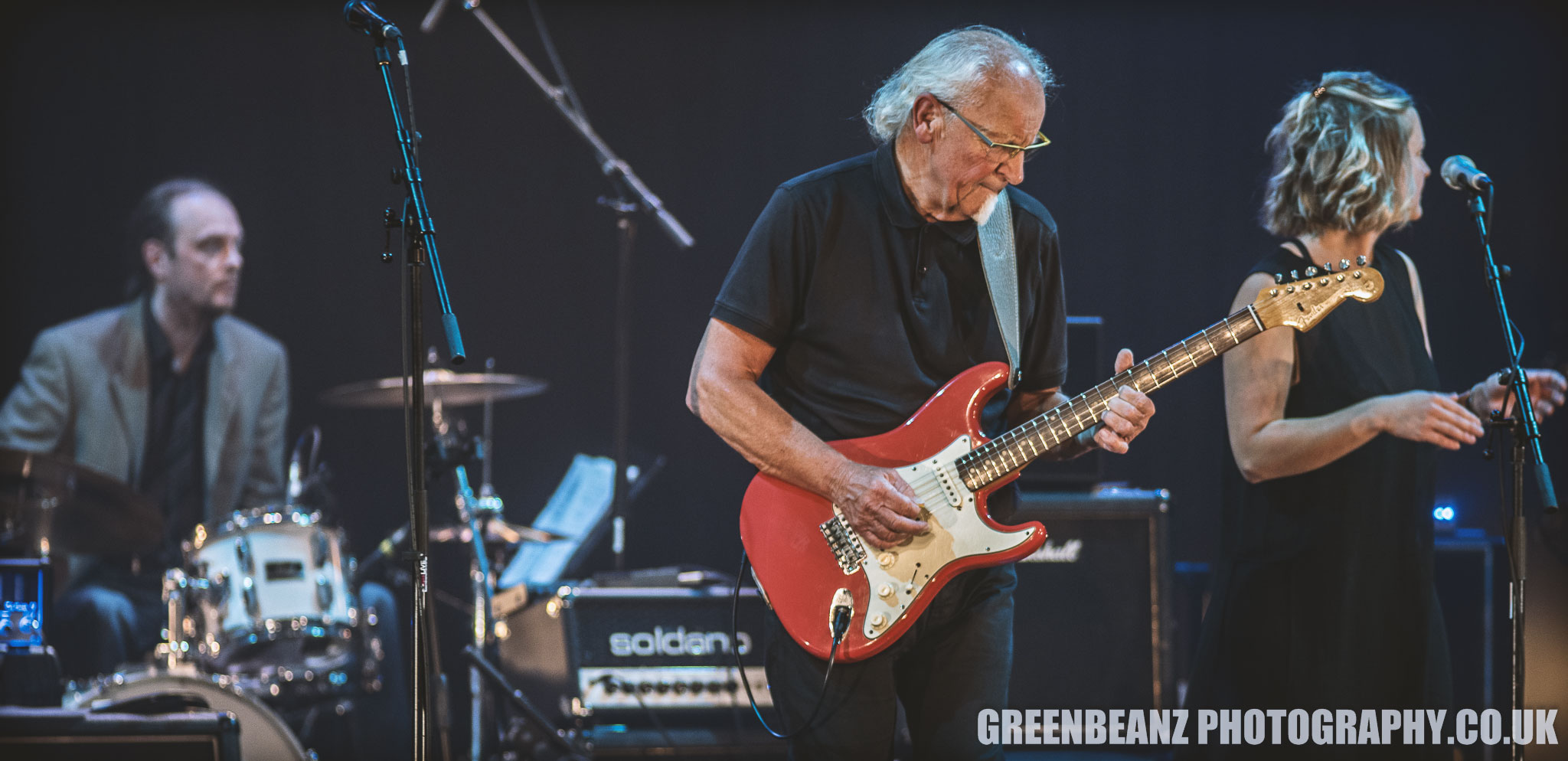 ABOVE : Martin Barre headlines an amazing celebratory gig at the Plymouth Athenaeum
He has released 6 solo albums now starting with 1994's 'A Trick of Memory' his unique tone and playing style having inspired more than one generation, and that speaks volumes. Those fans who remember the Van Dike in it's heyday had been vociferous and appreciative throughout and The Martin Barre Band made sure that enthsiasm was repaid, delivering their own barnstorming set with verve and panache.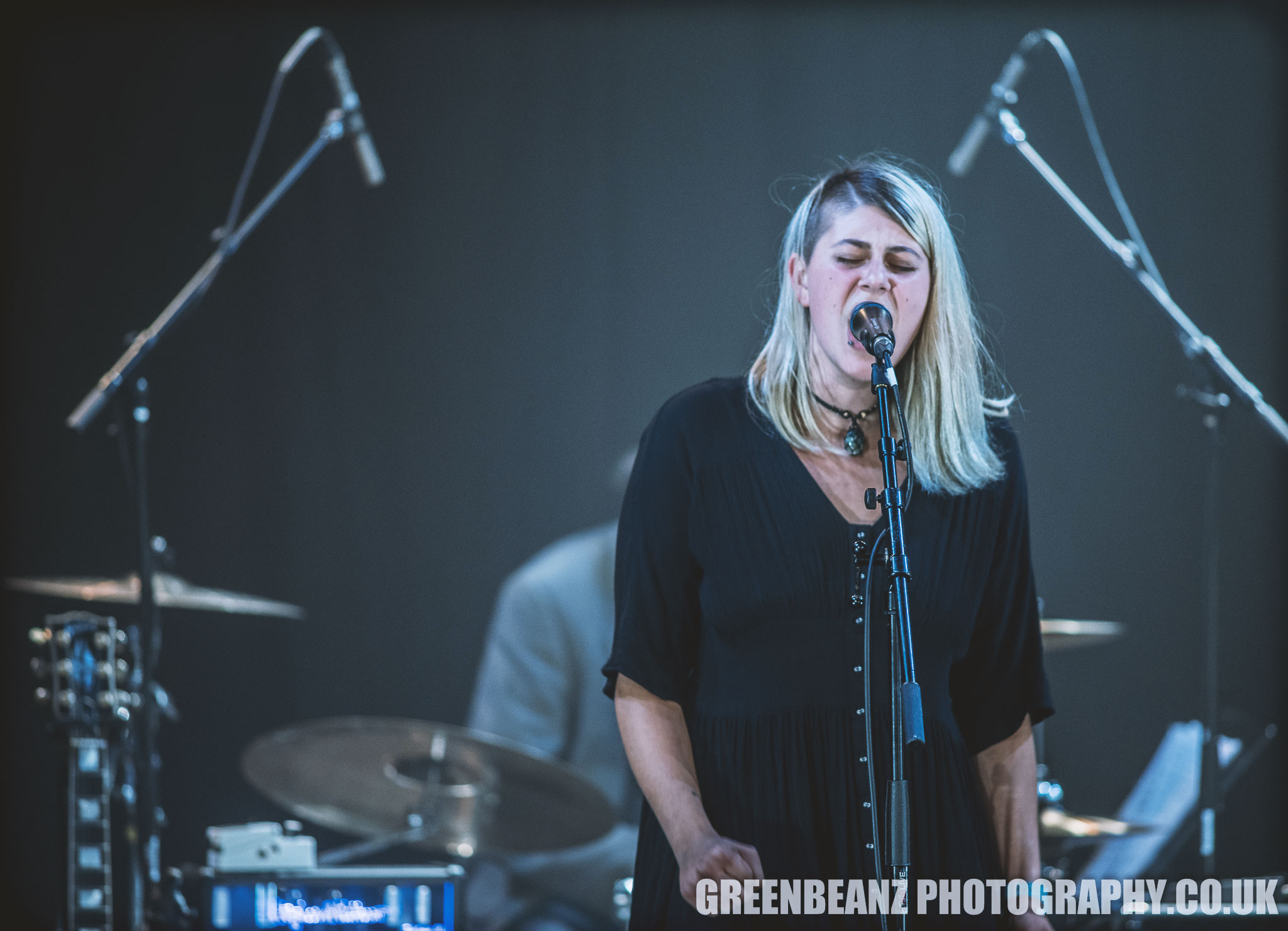 ABOVE : Elani Evangelou absolutely nails 'Oh Well' with The Martin Barre Band 2018
You don't get much more of an explicit nod to the generation that filled the Van Dike club in it's heyday than Donovan, and the band opened with his 1966 song 'Season of the Witch', followed by another two covers from the time period ,the Peter Green era Fleetwood Mac covers, 'Oh Well' and 'I need your love so bad'. Green famously passed his Les Paul onto Gary Moore (sadly no longer with us) who then sold it to Metallica's Kirk Hammett. It has been referred to as the Holy Grail of guitars. Sometimes this feeling of reverence can stultify and flatten a cover version, but Elani absolutely nailed the vocals and performance on 'Oh Well', getting under the skin of the original and serving as the perfect foil to Martin Barres honest and electrifying version of the blues rock classic.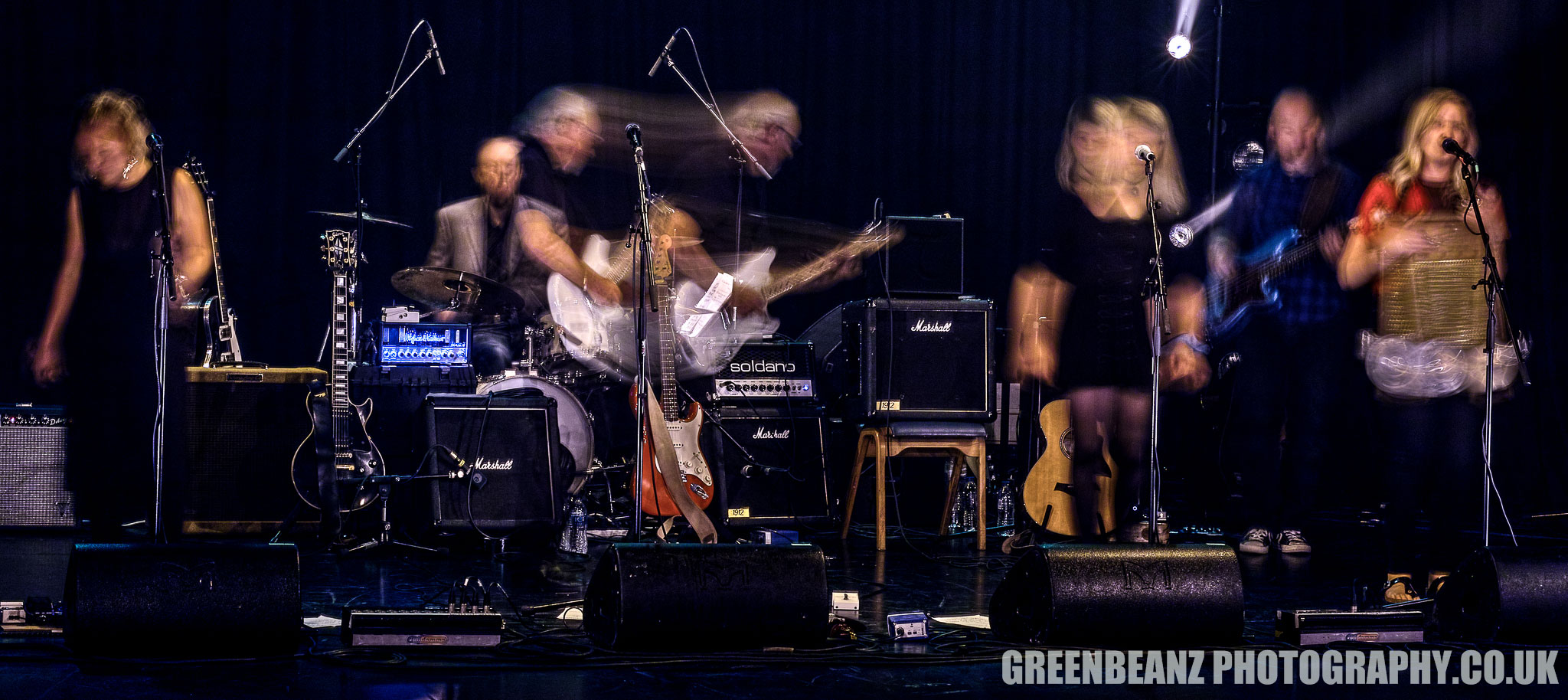 ABOVE : Martin Barre with three of The Trees at the Plymouth Athenaeum 2018
Becca and Alex from The Trees both sang on Martin Barre's new album 'Roads Less Travelled' and joined him on stage for 'And The Band Played Only For Me' and 'Badcore Blues'. Alex Hart's singing on 'You are an Angel' with Martin Barre on acoustic guitar and Paddy Blight his bass player playing a brilliantly nuanced and entwining double bass part, reveals a jazz tinged edge to her voice that helps sets up a very different tone for this new Martin Barre song from the new CD.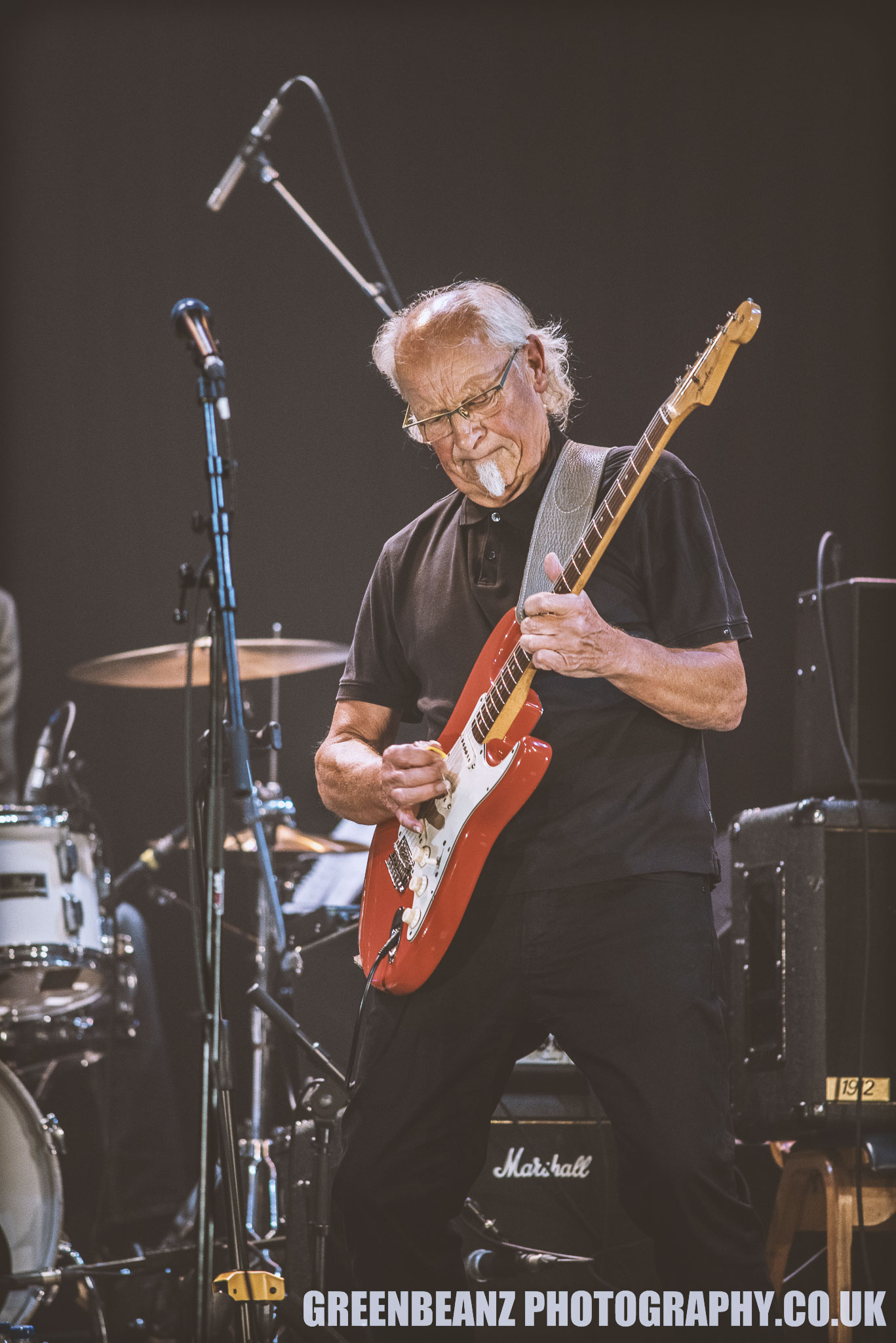 ABOVE : Martin Barre Van Dike Club 50th Celebration at Plymouth Athenaeum 2018
Elani and Martha come back on to sing and play on the Blues classic 'Crossroads' and this multi-generational gesture, you sense, has a real depth and mutual respect and affection to it. These guys are having fun, and it shows. Dan Crisp, Martin's regular singer/guitarist and sidekick from the MBB joins the others on stage and opens up his contribution to the night's celebration by singing Don Henley's 'New York Minute'. Now I don't know if this is just serendipity or a happy coincidence but Tull famously wrote 'We Used To Know' in 1969, seven years before Don Henley with The Eagles wrote 'Hotel California', a song which wears the same chords but uses a different time signature, key and has a very different context. There is no denying Crisp's ability to jump between the Henleyesque rasp on 'New York Minute' and the quintessentially English tones of The Jethro Tull songs here though. With both voice and guitar, and that is no mean feat.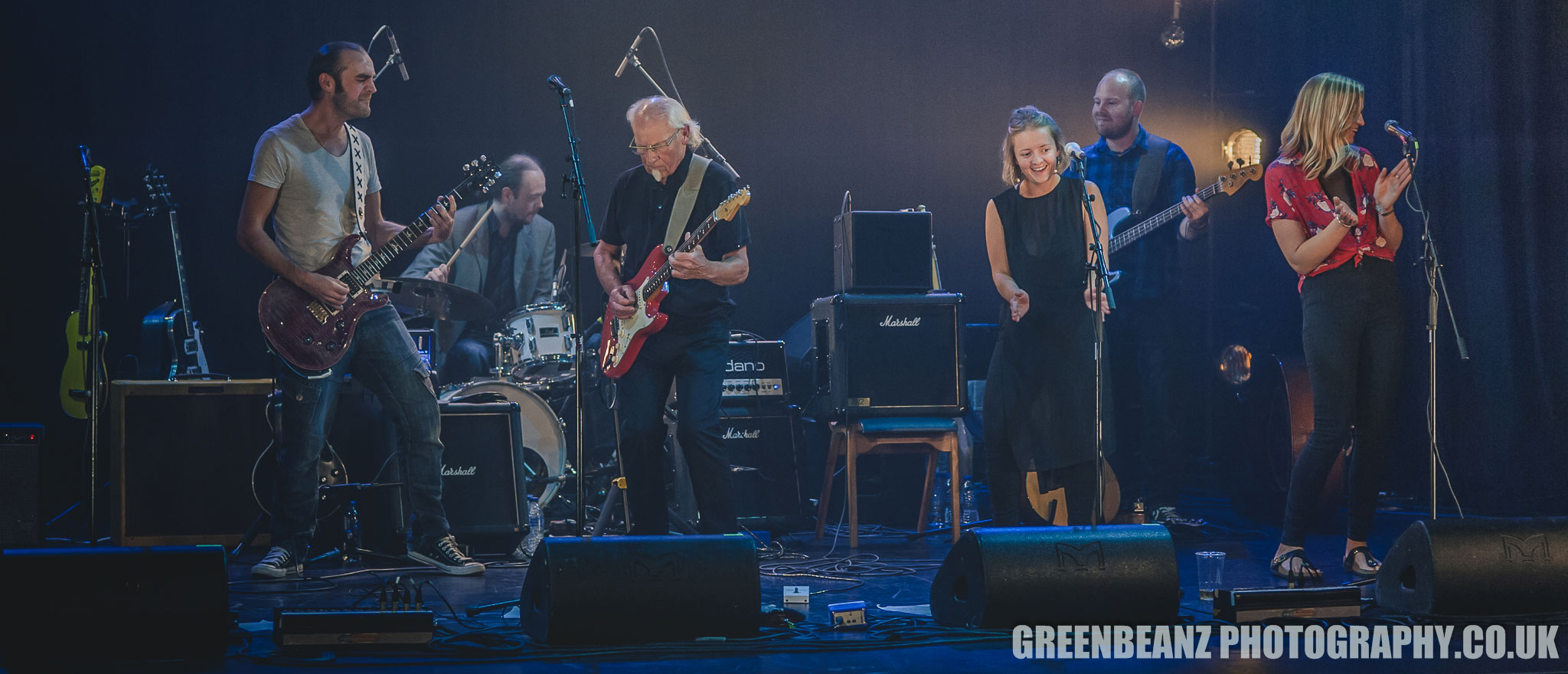 ABOVE : Martin Barre and Band Keeping Music Live at Plymouth Athenaeum 2018
The band play the title track from Martin Barre's 2015 'Back to Steel' album, and then 'Wond'ring Aloud' from Jethro Tull's influential 'Aqualung', an album released in 1971 and picked up on by many artists I have talked to over the years, including unexpected fans like Plymouth alt-Country Punks 'Crazy Arm'.
Then the band play Jethro Tulls third single 'Love Story' from the 'This Was' album, a time when Tull were a much more R'n B based band. Released in December of 1968 the year the Van Dike club first opened it's doors, you can hear the the circle completed somewhat, as Martin Barre makes the ultimate Mick Abraham's tribute in playing a song he must have played hundreds of times, with a freshness and vitality as though it were debuting on this show.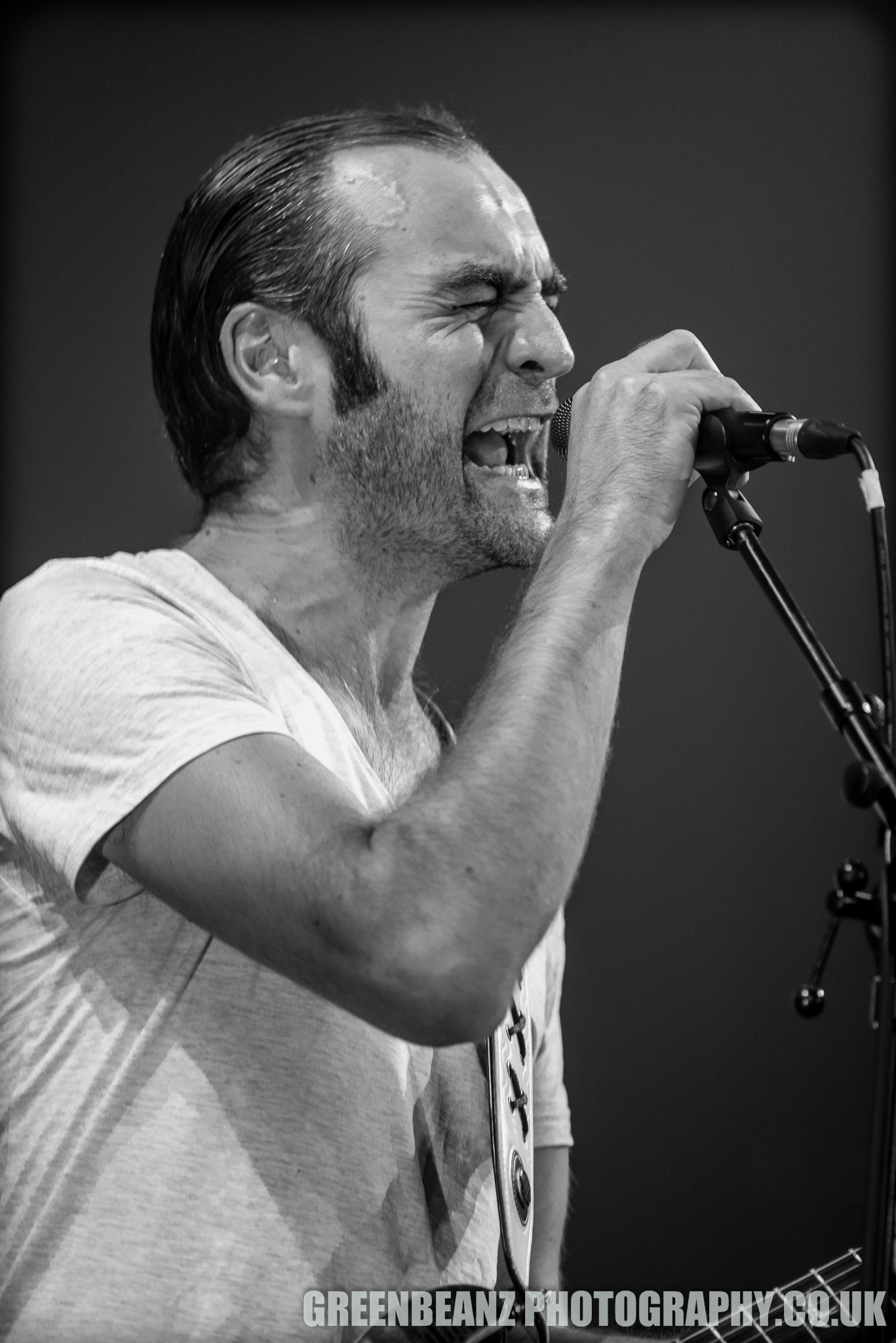 ABOVE : Dan Crisp of the Martin Barre Band Keeping Music Live Plymouth Athenaeum
There is a kind of mass illusion or group hypnosis that emanates from those recalling the late 60's and British music, for many reasons, music after all, even without the 'extras' often associated with it, weaves it's own very real kind of magic. There may still be a dispute on whether Led Zeppelin actually ever played the VanDike club, but it just another part of the myth making that made it's way from British folk music and art into to prog rock and other musical genres just as it had done in literature and pictorial art. Tull seemed able to exploit this and paint pictures in people's heads. Martin Barres guitar work was a big part of that. The impish jester is not just an Ian Anderson character, Martin Barre retains that similar sense of fun and perspective to this day.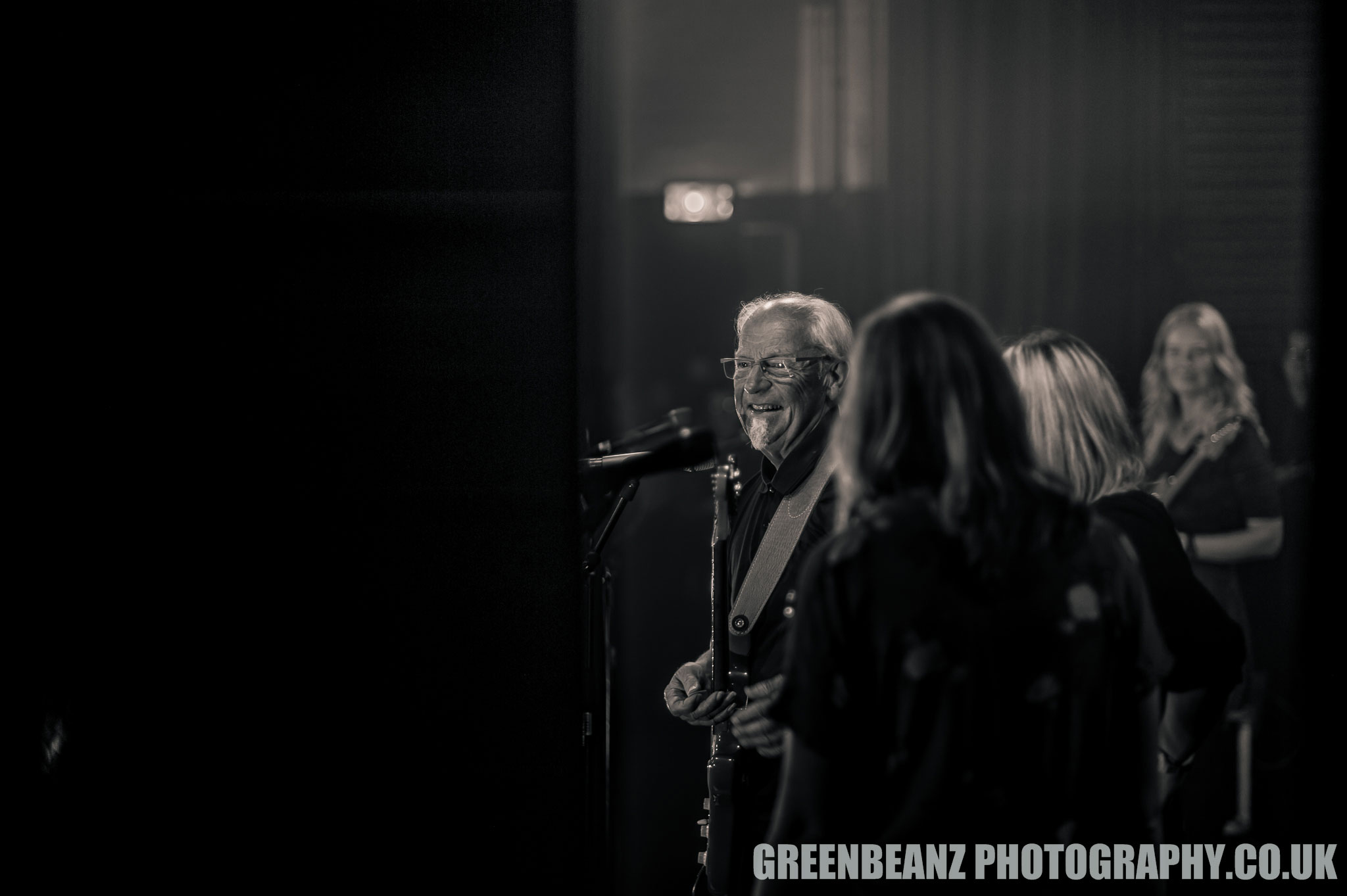 ABOVE : Martin Barre and The Trees laughing at Plymouth Athenaeum 2018
After playing the Joe Bonomassa track 'One Less Cross To Bear' Elani Evangelou comes back for the finale and asks people to remember what this brilliant celebration of music has been all about, urging the gathered Van Dike faithful and some new younger fans of the families legacy to raise their glasses, to Pete, Greg and Jean VanDike.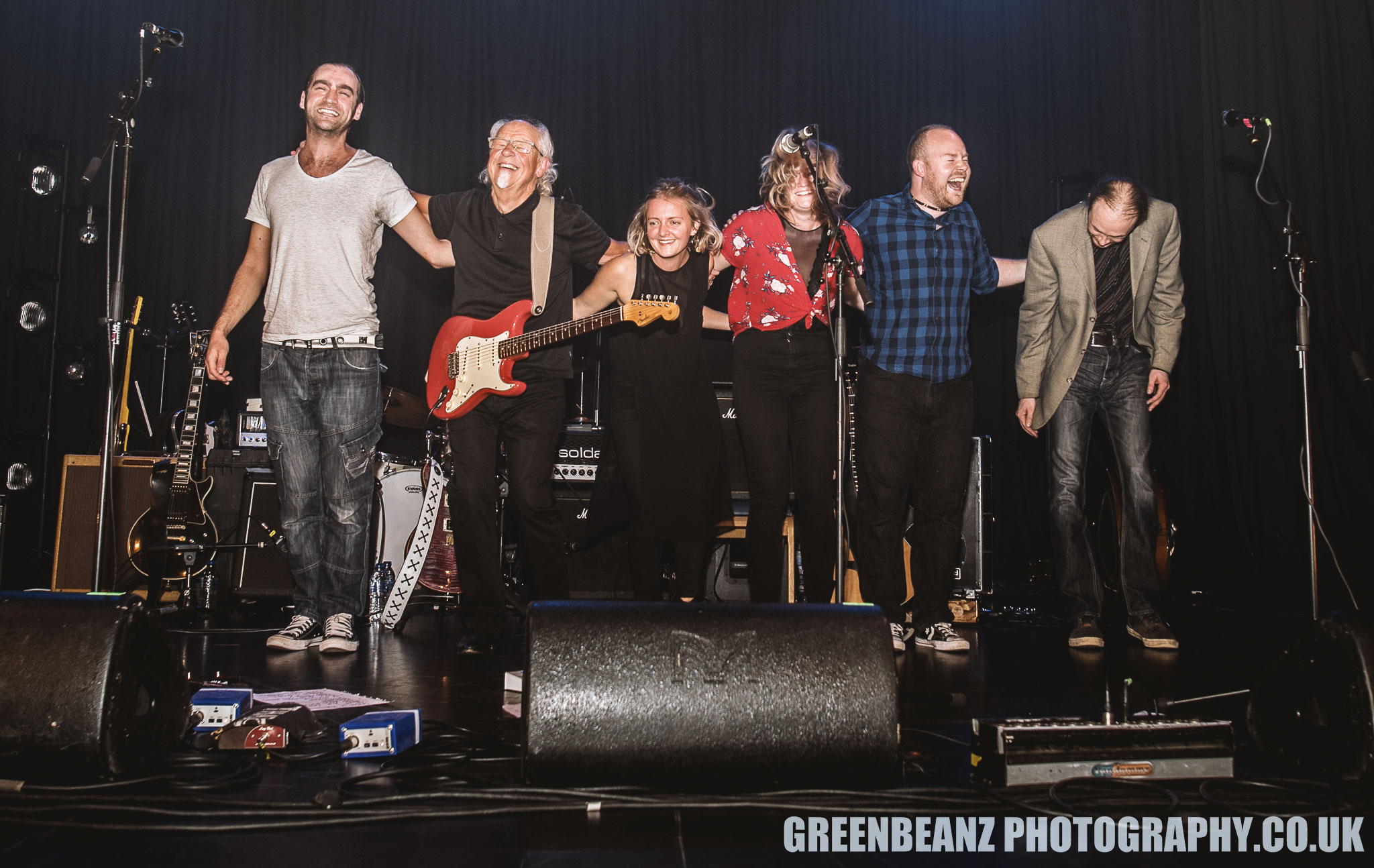 ABOVE : The Martin Barre Band at the end of Keeping Music Live Plymouth 2018
The Martin Barre Band launch into Locomotive Breath and you can feel the crowd willing them on, cheering them to the ecstatic finale of a fantastic night of music that took everybody on a journey out of their own lives and troubles for a few hours, transported by music to a more relaxed and refreshed place, revitalised and ready to face life. You don't get a much better tribute to the magic of the Van Dike club than that.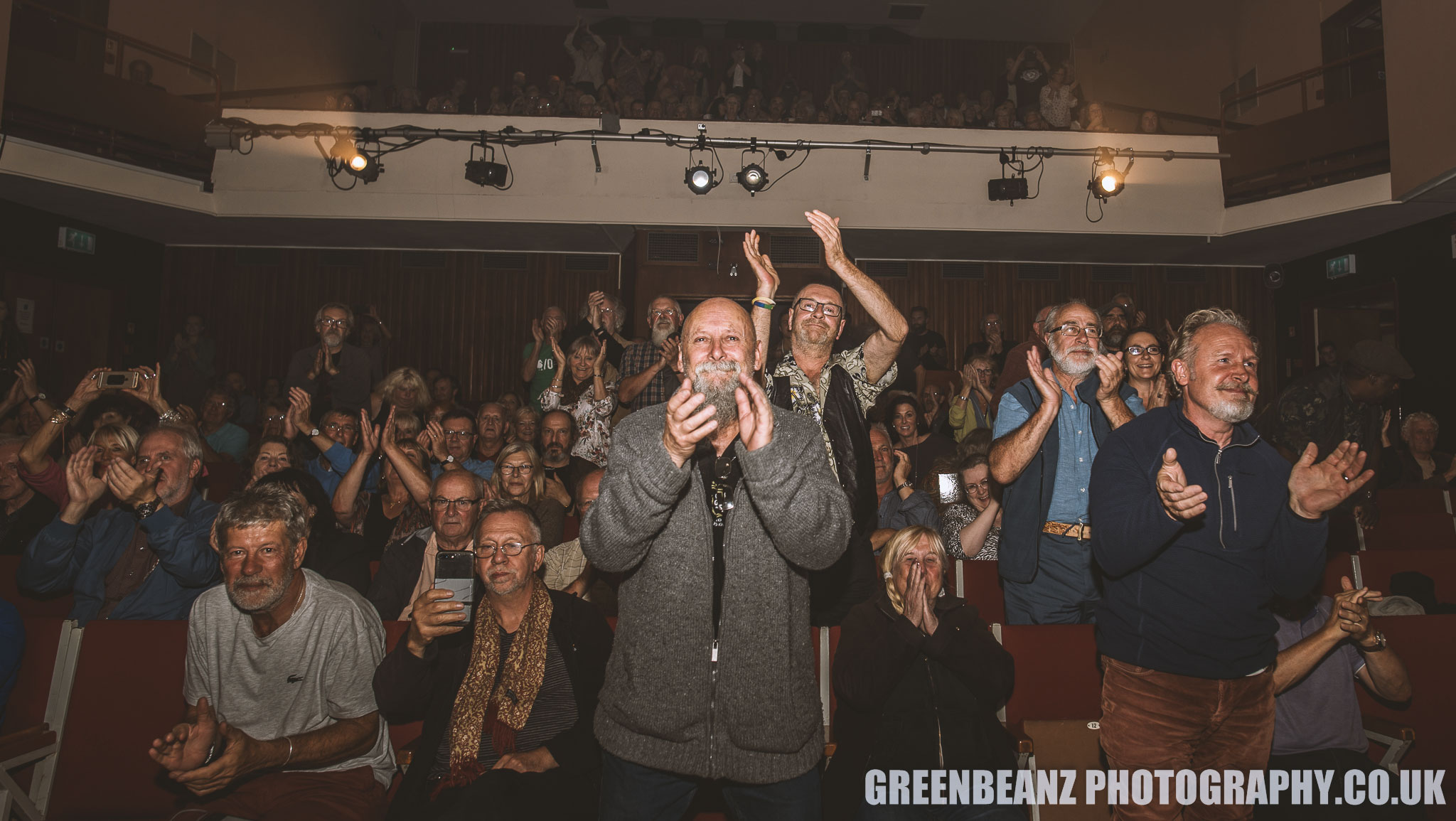 ABOVE : The Van Dike Club Fans Keeping Music Live Plymouth Athenaeum 2018
More pictures from the night on facebook here