Album Artwork and Music Promo Photography | Kate Ferguson | Sweet Confusion
Greenbeanz Photography
Album Artwork and Music Promo Photography | Kate Ferguson| Sweet Confusion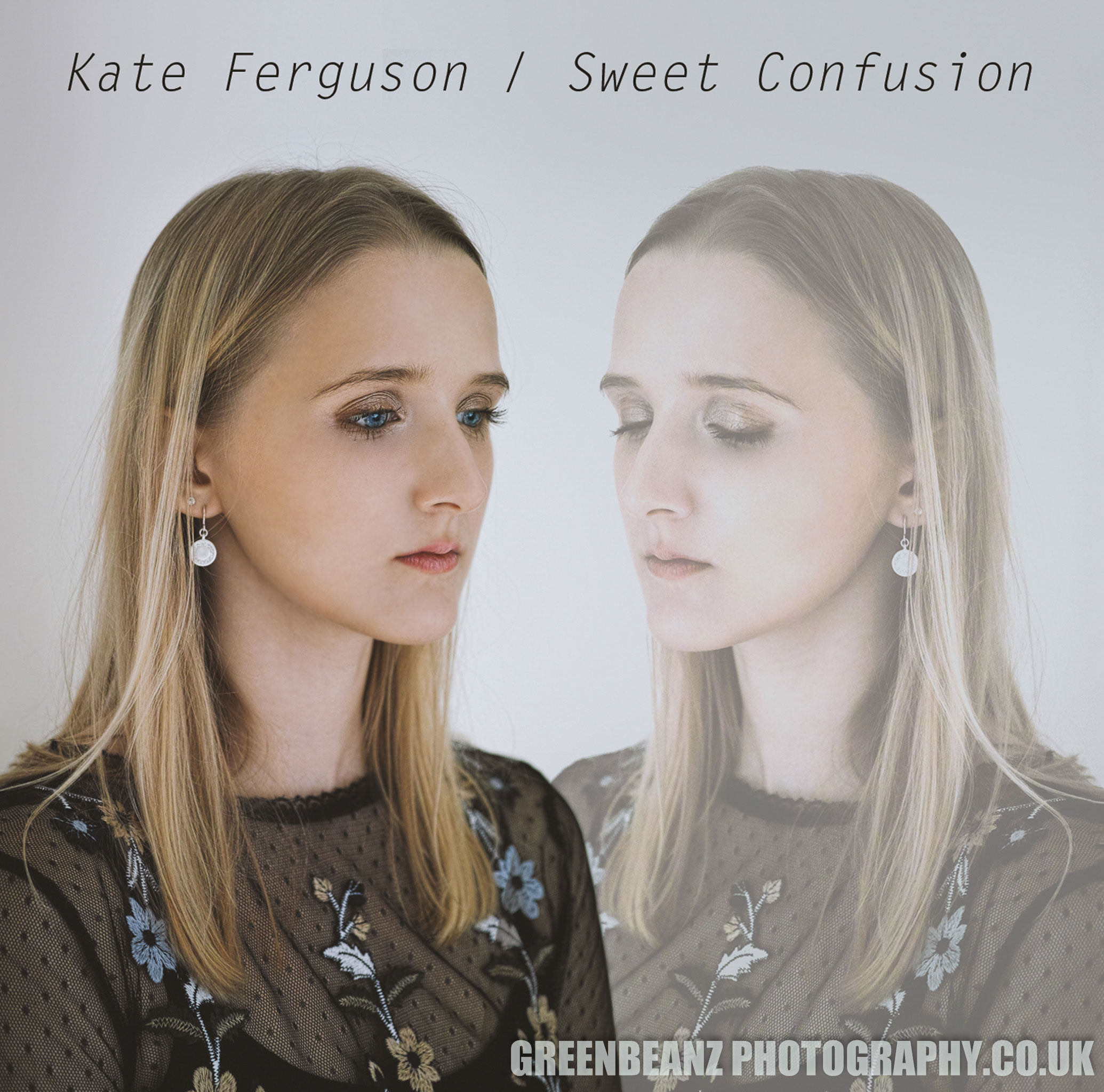 ABOVE : Kate Ferguson 'Sweet Confusion' UK CD artwork production in Plymouth
It is always a privilege to be asked by a musician to help with their promotional artwork. never more so than when those images are created to support the release of an album. Setting aside the time for a short photo shoot is a wise investment in focusing people's attention on the often months, and sometimes years of work involved in writing and recording an albums worth of songs.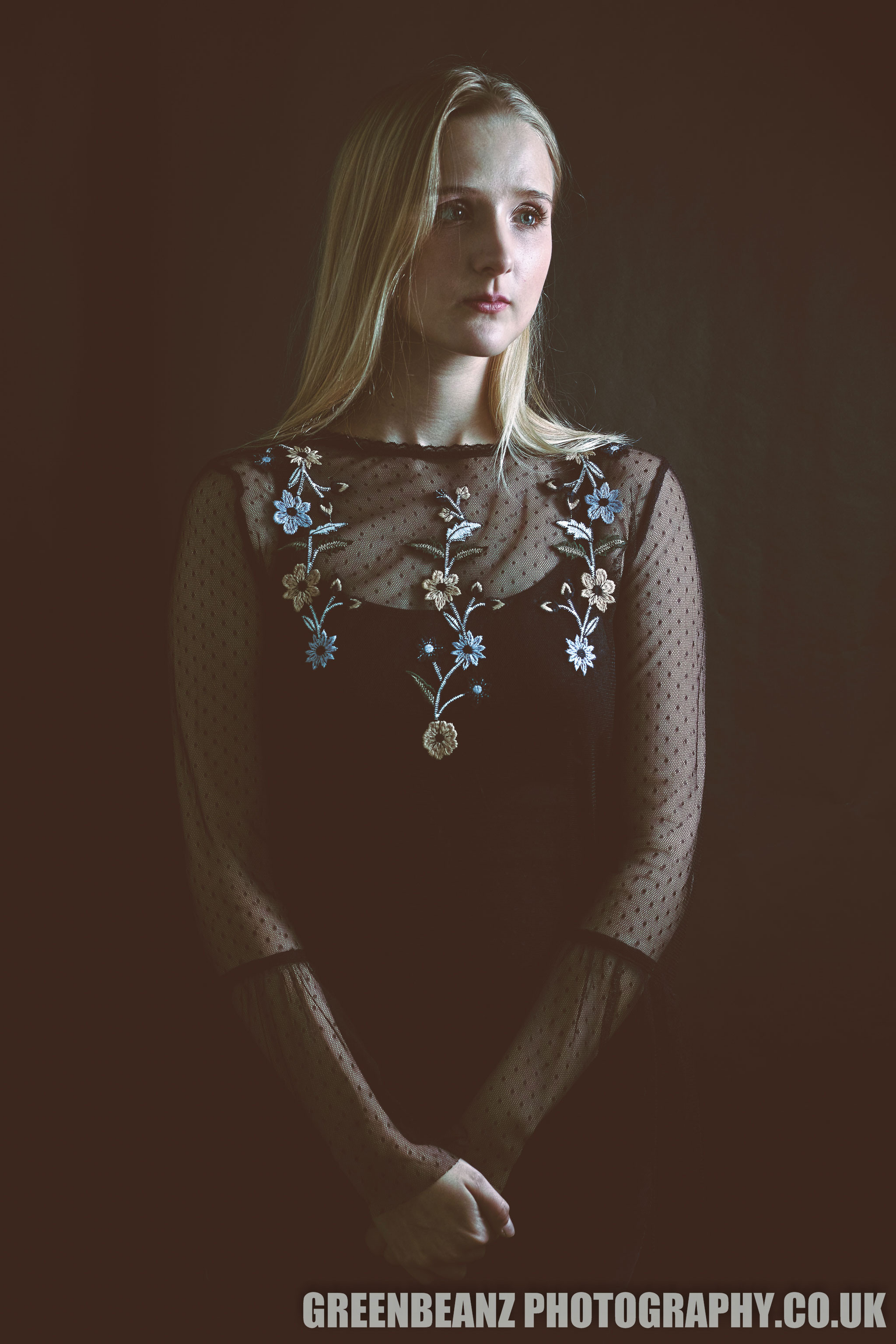 ABOVE : Kate with a vintage leaf shutter camera allowing flash + a very fast shutter speed

Kate Ferguson is a young folk singer songwriter from Devon with a beautiful soprano voice and a laid back finger/picking/style of guitar playing very reminiscent of Joni Mitchell, Sandy Denny and Judy Collins.

Kate asked me to help with some promo shots to use for her album 'Sweet Confusion' and being very happy with the results she was kind enough to use me in co-designing and putting together the artwork for the CD release of the album.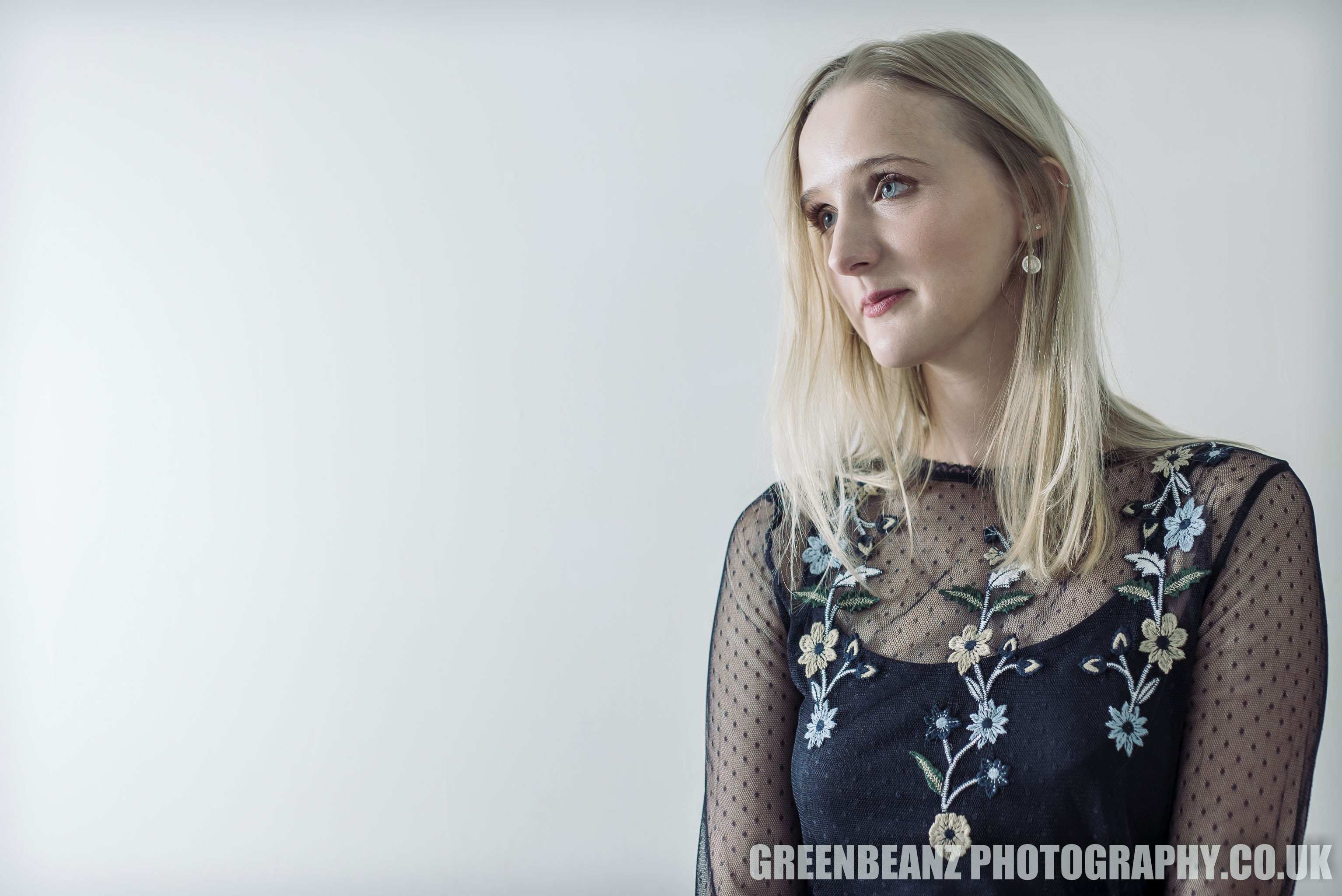 ABOVE : Kate Ferguson 'Sweet Confusion' a measured stillness with space to contemplate

I think it is very important to listen to the work of the musicians that you work with. You can not always fall in love with it all but you have to understand, empathise, and then try and encapsulate something of, what makes it what it is, in representing it visually. It is no good trying to make people something they are not (unless of course parody or disguise is a big part of what they create musically).

So for Kate it was important that the photo shoot was relaxed and informal allowing us to translate some of that sweet measured stillness in the photographs. Music has often been called a meditation, and I think that is as accurate for a solo folk singer as it is for the front woman in a punk rock band. It is very important that you live in the moment, and musicians seem to understand this innately. Point a camera at them away from a stage though, or the distraction of performing, and it is very easy for them to fall out of that space and become self conscious or inauthentic in they way they respond.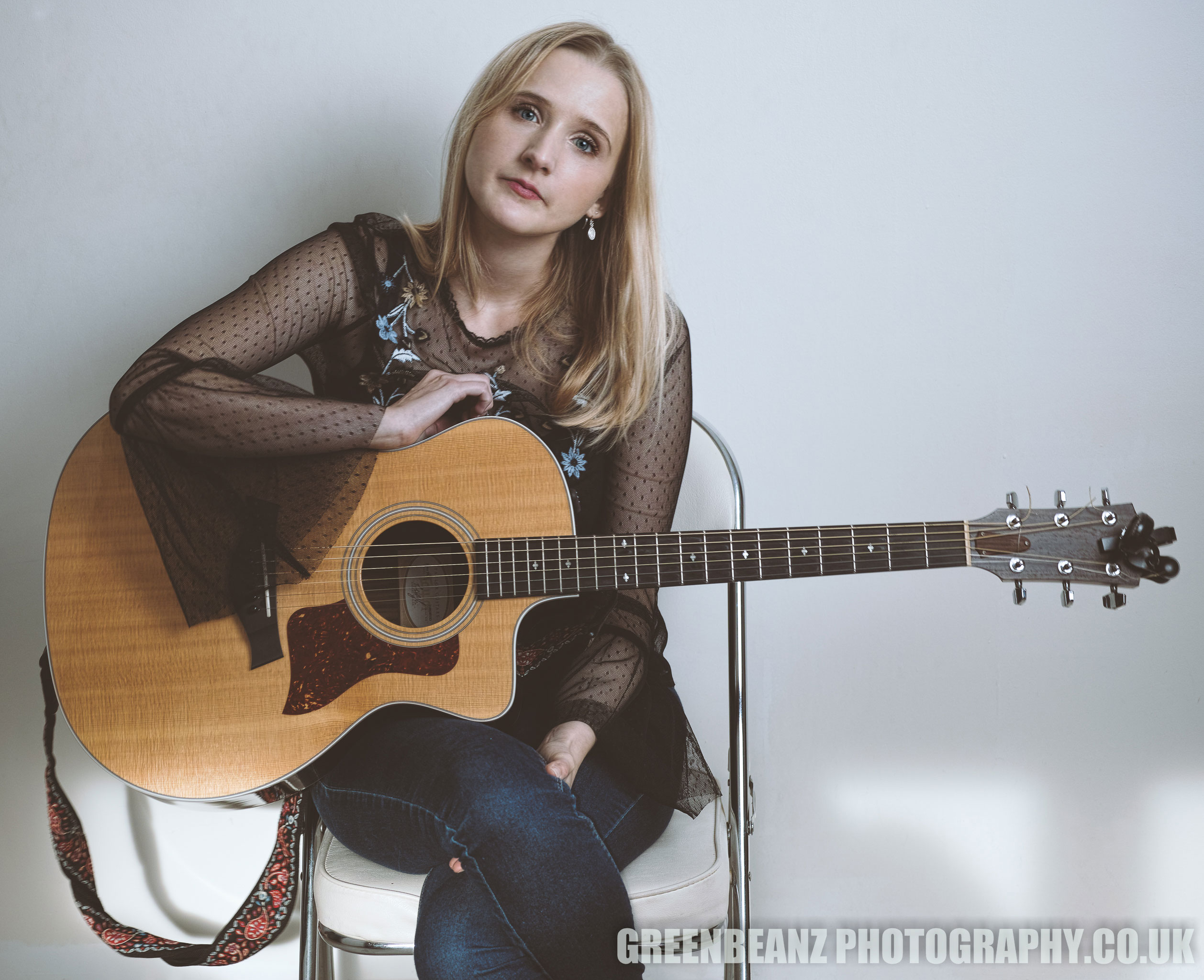 ABOVE : Kate with her guitar right at the start of the photo shoot rapport is about listening

So I usually start by allowing the artist to play their instrument or talk to me about their process. It helps to rekindle that enthusiasm and recollection of a project that they treasure, and often the best shots are caught at this early stage when I try to quickly cycle through a few simple lighting set ups to help them relax in an unfamiliar environment.

It's not rocket science, and even in a studio style shoot, often what you are trying to achieve is something as simple as a lack of distraction. You set a light and then use a reflector or a second light to try and remove any shadows that might distract. You move things out of the frame and may introduce a third light source but only if it helps in focusing everything on presenting an idealised concept. The essence of the person in front of you and the concept you are trying to communicate.

There are all kinds of vintage filters and post production techniques available to the modern photographer from I-phones and Instagram to the grading and complex editing options available to the more advanced camera wielding amateur or Pro, with Photoshop and Lightroom etc. I like to use vintage lenses and multiple camera set ups to try and capture some effects in camera during the shoot though. With things as simple as long exposures with dropped chiffon cloths in front of a lens or just using cameras with different sensors and crop factors you can force the little black box to render the same image very differently.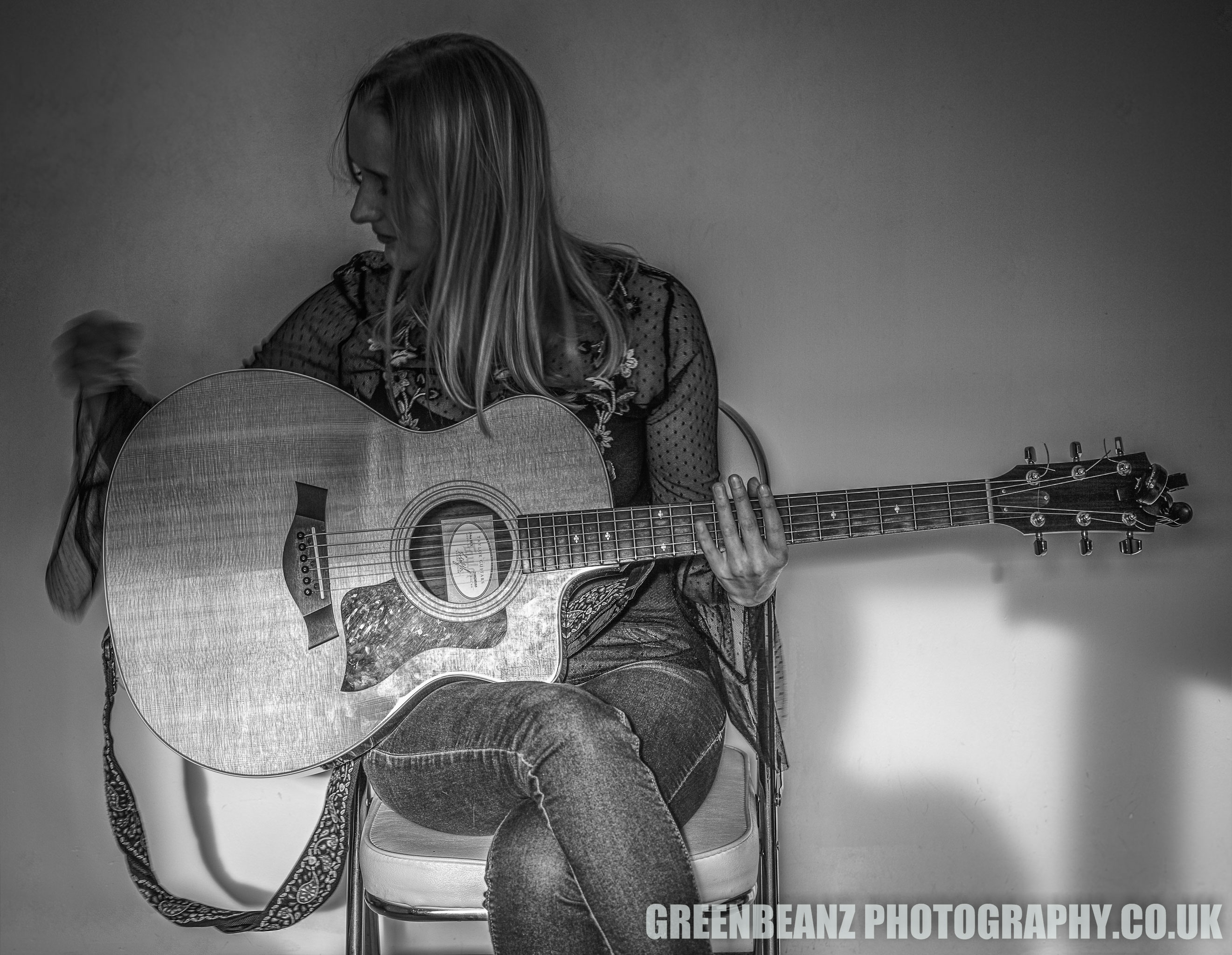 ABOVE : A nod to past masters who produced photographs for use in album cover artwork

It's easy to overplay it, but with Kate's music I felt it was crucial to reflect some of that stripped down authenticity with a nod to retro artwork and music photographers of the past, when an LPs cover was often enough to tempt curious music fans to give an artist a chance on the strenght of that image alone. At the same time it is 2017, and I think that the concept we arrived at for the final artwork managed to strike a nice balance between the past and present in representing what Kate does.
The title track 'Sweet Confusion' is a real gem and while originally I was thinking of tangled balls of string/wool etc in conveying the concept, I think the idea we went with of dual states worked very well. 'Maybe I'll let you go" that in-between world, a nether land in which we contemplate, was captured best for me in the shot in which Kate deep in thought closed her eyes. Seeing most clearly with your eyes closed is something that most musicians will understand. Mindfulness may be a trendy catch all for many people recently, but it has been at the heart of music and performance for centuries. So we went with two images from a triple shot sequence ( the third with Kate looking directly at the camera is on the CD inlay tray) with eyes open and close both deep in thought.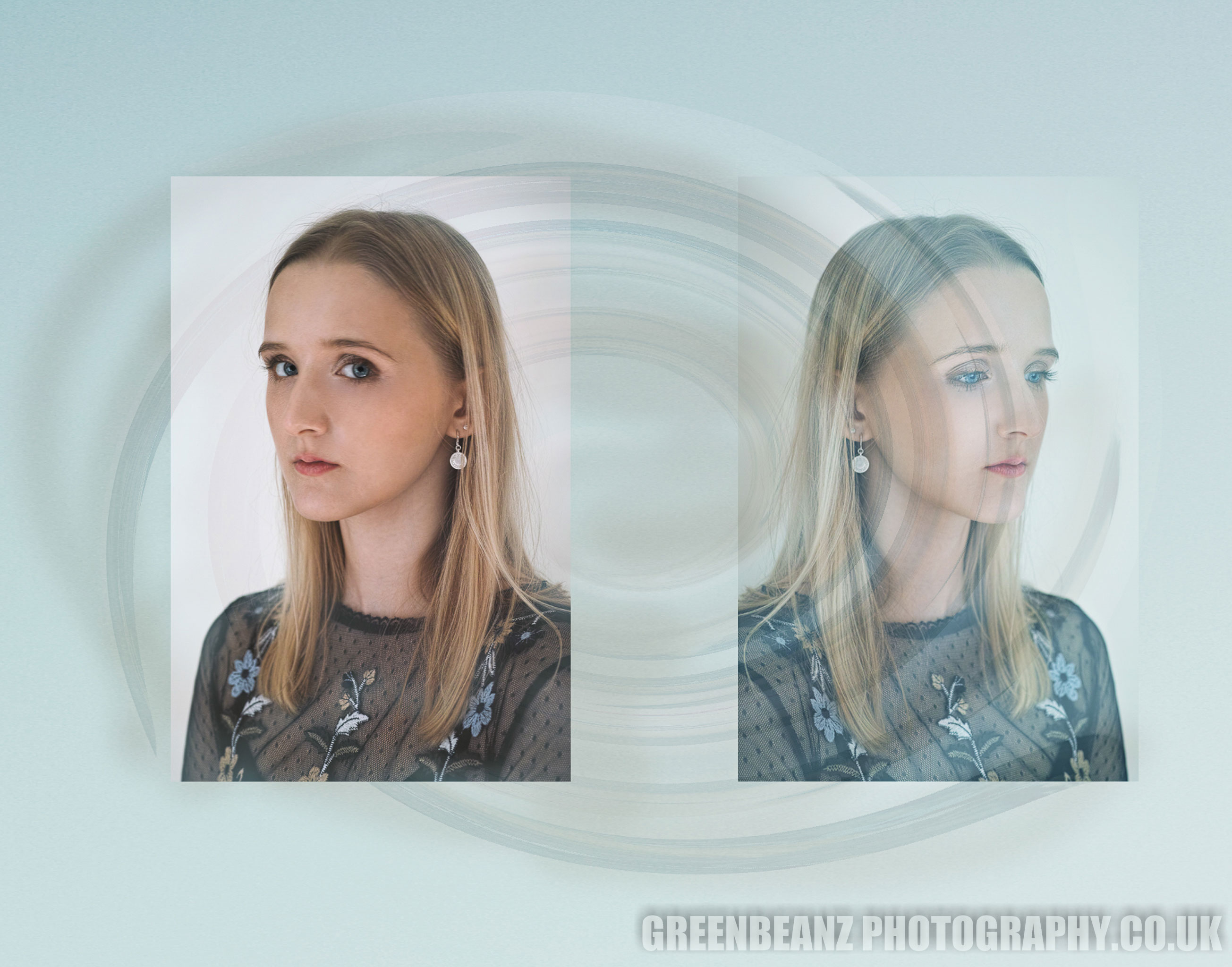 ABOVE : Kate Ferguson 'Sweet Confusion' UK CD artwork for the inlay tray

It is important to be coherent and I usually use colours from the artists eyes and outfit etc when creating text and other non-photographic content. One thing I have found to be equally crucial in giving the artist what they want, is a strict adherence to the prescribed pro colour spaces and specs provided by their chosen print company. They are vital in creating a beautiful printed product that can at least match and often exceed what you see on screen.
George Arnold at Rapunzel Studios has created a brilliantly intimate recording in which Kate's voice and playing is captured magnificently. There is much skill in the selection, use and placement of vintage microphones,quality outboard pre-amps etc and a subtle touch that allows his hand to vanish and the artist to shine through. Check out the brilliant arrangment and production on the title track and the revelatory 'Salt and Sugar' in which Kate seems to be in the room with you. Her lyrics are truthful, concise and poetic, often deceptively clever and cloaked in the innocence of her delivery, understated but crystal clear like a bracing winter stream on Dartmoor.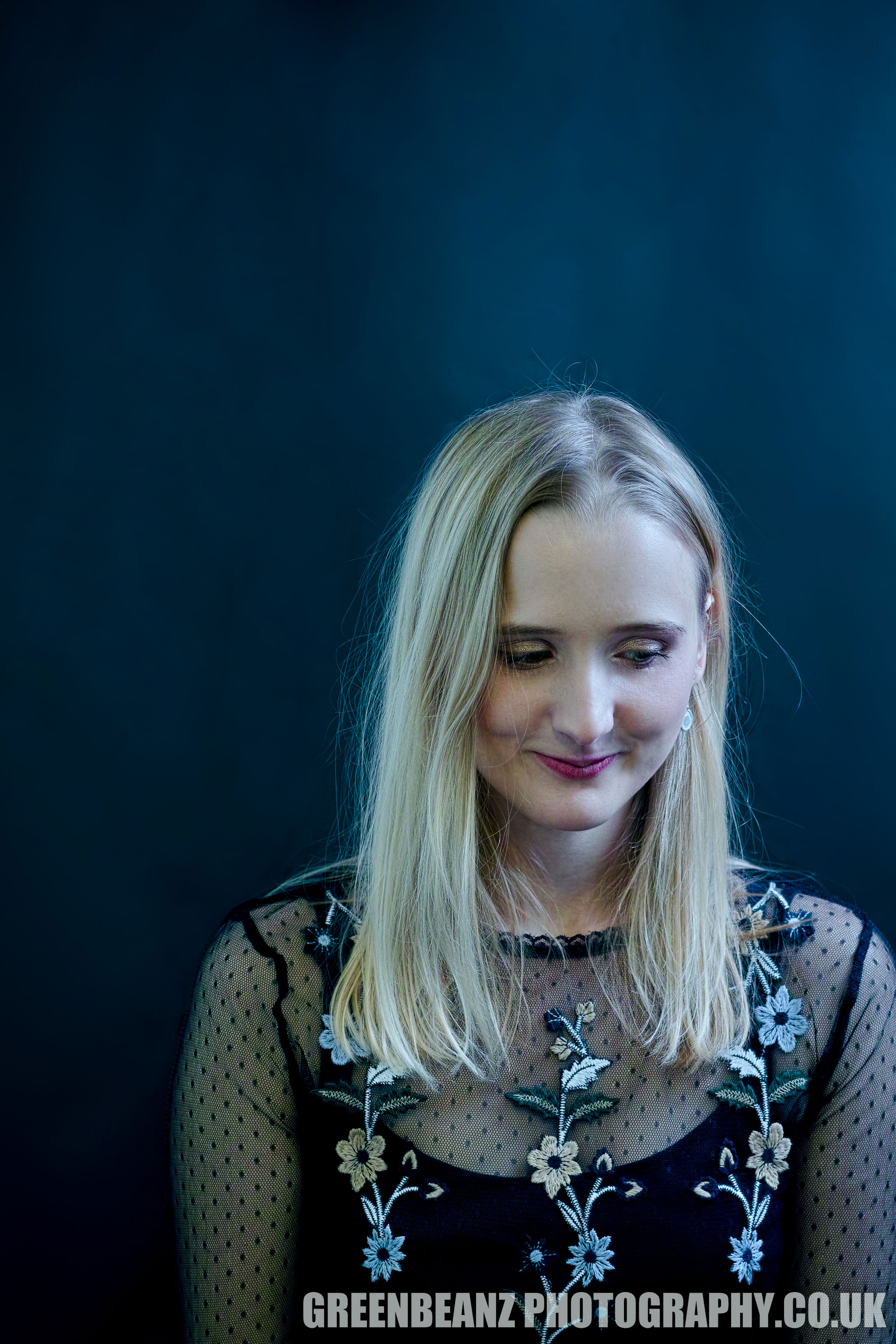 ABOVE : Colour space is very important when producing Pro Quality CD artwork for Print

You can find Kate Ferguson's 'Sweet Confusion' CD Here and catch her live on the launch night of the album on the 29th of December at Plymouth's B – Bar at 8:30pm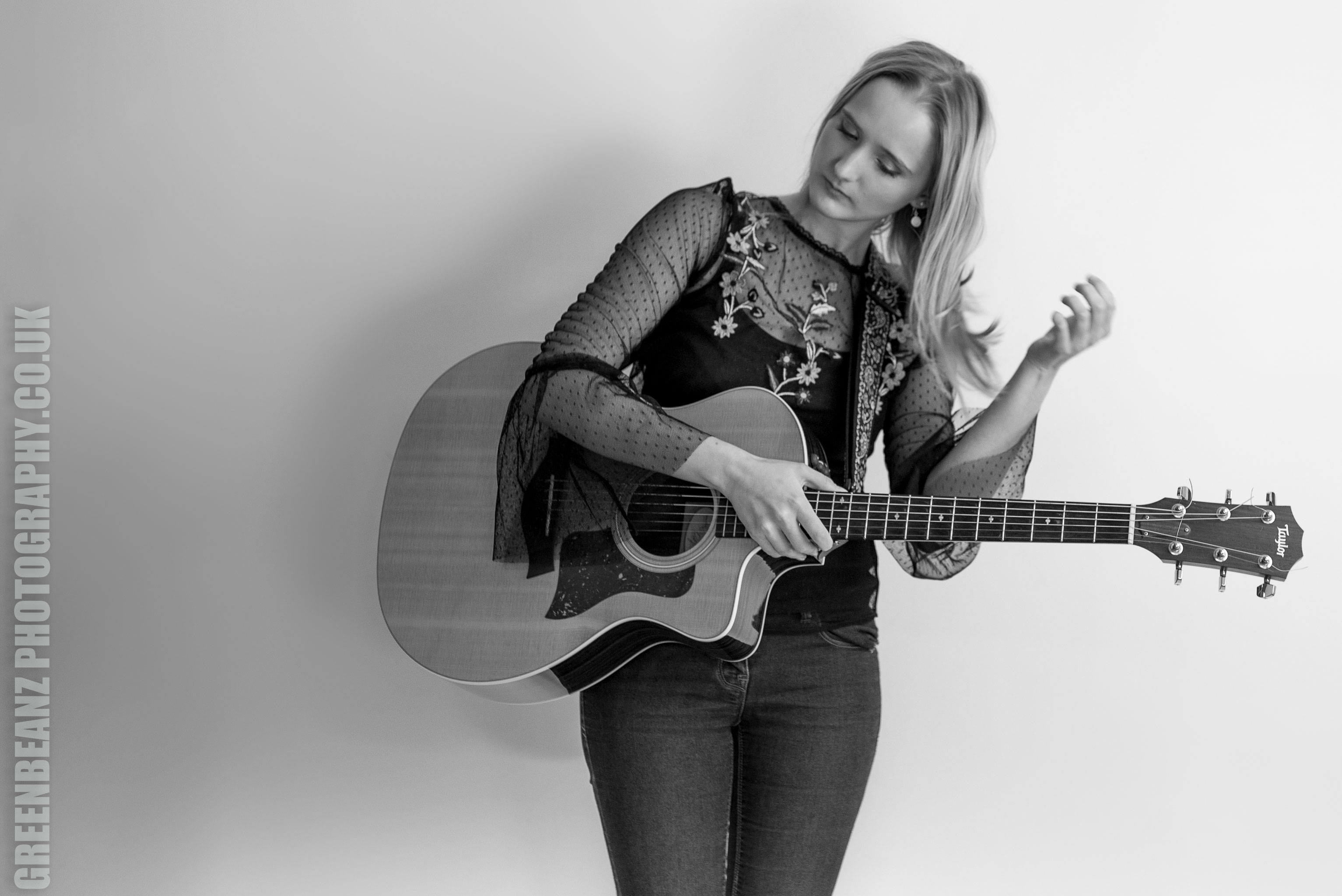 ABOVE : A relaxed candid of Kate Ferguson during her promotional music shoot
You can book me for musical promo shoots and CD/Vinyl/Poster Album artwork design here