Greenbeanz Photography
Seth Lakeman live at Freedom Community Festival Plymouth | 04/06/17 | UK Live Music Photography
Seth Lakeman at Freedom Fields Community Festival Plymouth | 04/06/17 | Plymouth Live Music Festival Photography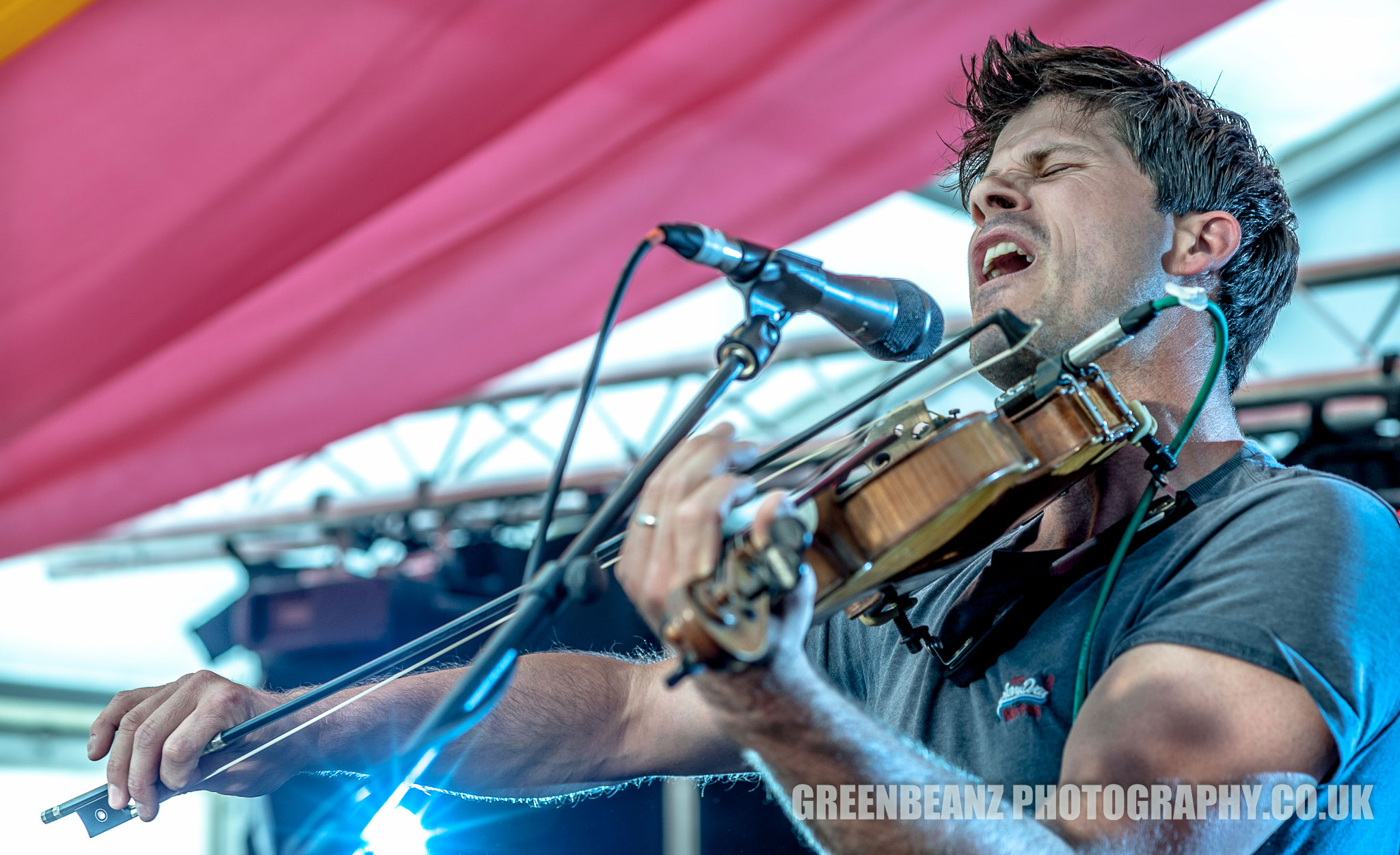 ABOVE : Seth Lakeman Freedom Fields Community Festival Plymouth UK Folk, Rock & Music Photography.
SETH LAKEMAN | FREEDOM FIELDS COMMUNITY FESTIVAL | SUNDAY 04 JUNE 2017

Sunday 04 June 2017 and Seth Lakeman took to the Main stage at Freedom Fields Community Festival Playing for free to Plymouth fans on the site where royalists fought parliamentarians on the Sabbath Day fight In 1643 and just yards from the Michael Foot Memorial.
Chiselled like a handsome hunk of Dartmoor granite the Dartmoor born Folk Singer-Songwriter and multi instrumentalist picked up his fiddle and kept the attentive audience within the palm of his hand for the entire set.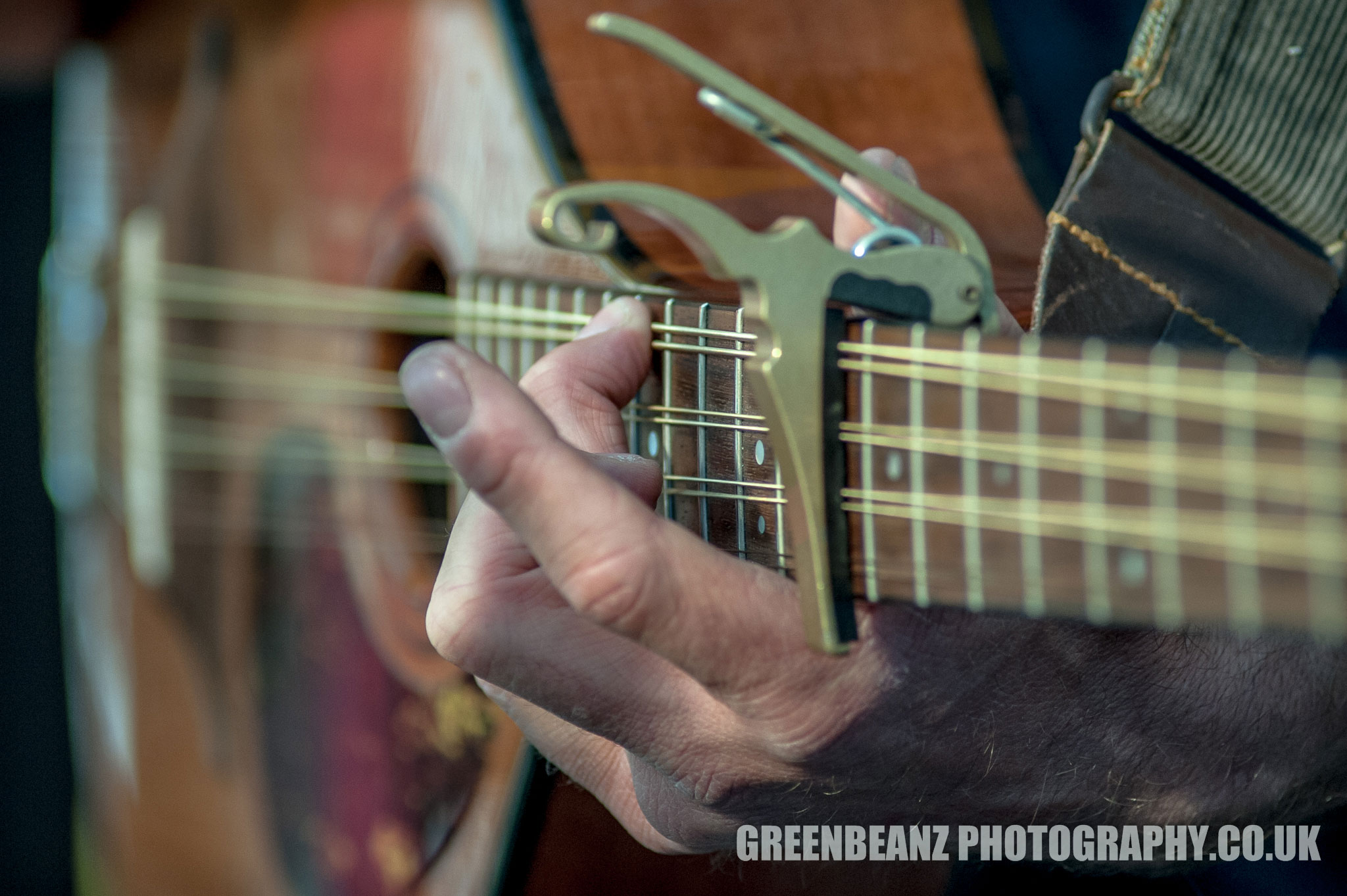 ABOVE : Seth Lakeman Multi-Instrumentalist at Plymouth Festival in Summer 2017
From here in Plymouth you can see right out to the sound, the silver sea bouncing the light back at you like a seam of Cornish tin or the flash of Dartmoor china clay and that open feeling, the ability to take a deep breath and look beyond the borders of your home and into potential adventure is there within Seth's voice.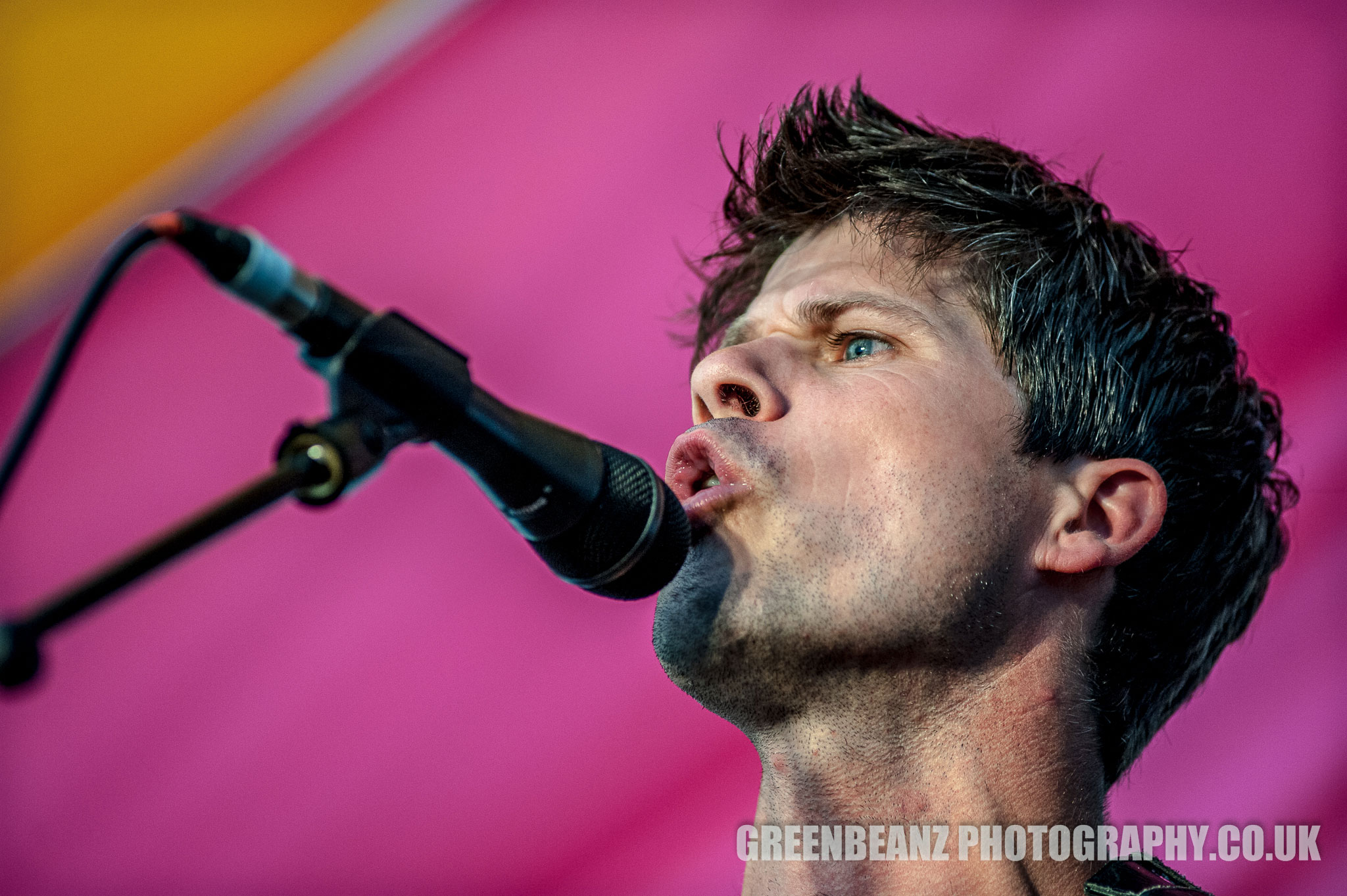 ABOVE : UK Folk Singer Seth Lakeman photographed at Plymouth's Freedom Community Festival
Open and strong he has always encompassed more than traditional folk singing styles, within the most important of instruments in the many that make up his sonic arsenal.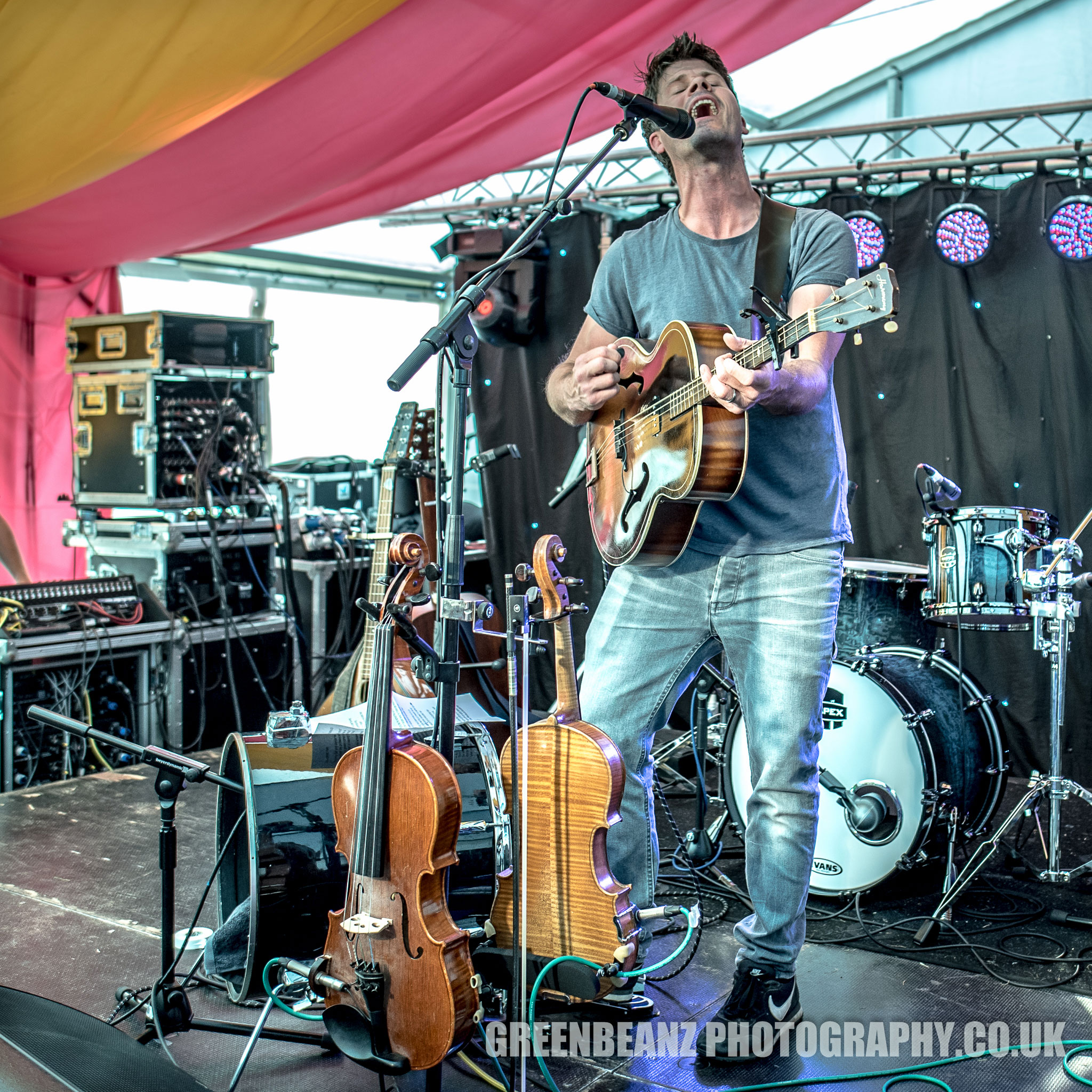 ABOVE : Seth Lakeman live at Plymouth Freedom Fields Festival 04 JUNE 2017
In March 2006 Seth Lakeman released the album 'Freedom Fields' telling many local tales based on the rich history of this peninsula and this park where the Sabbath day fight took place on another Sunday back in December 1643. This park is also where once a workhouse stood. That workhouse became a hospital in the 1930's and there are countless janners (Plymothians) of my generation (including myself) who have come screaming into the world there.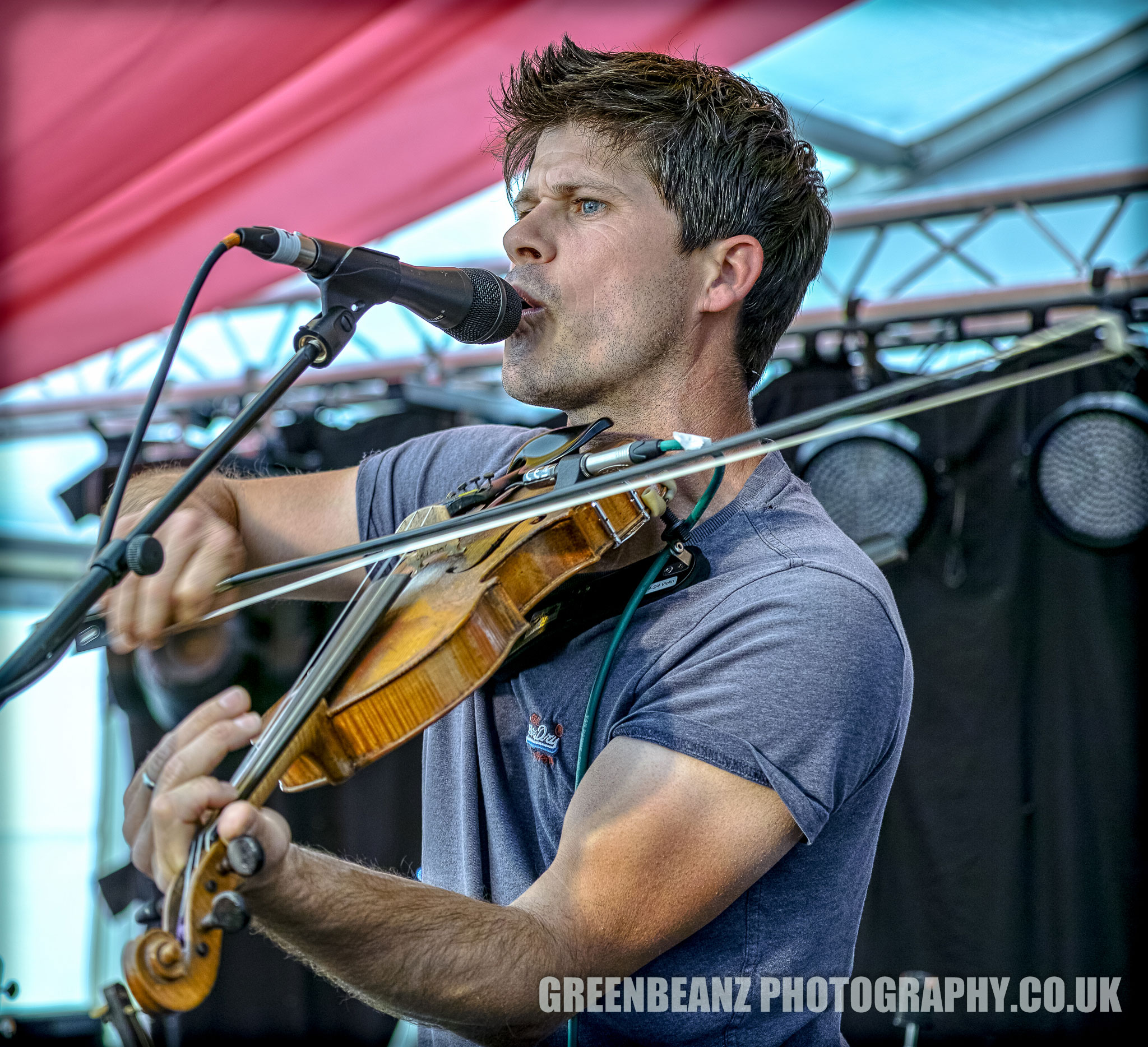 ABOVE : Photograph of UK Folk Singer-Songwriter Seth Lakeman playing at Freedom Community Festival
He was born 10 miles away but we like to think of Seth as one of our own. It is easy to be forgotten when you are near the end of the road, and the window that Seth Lakeman's songs have opened into Dartmoor, the Devon and Cornwall coast and the history, heart and folk tales of the region is something for which many will be eternally grateful.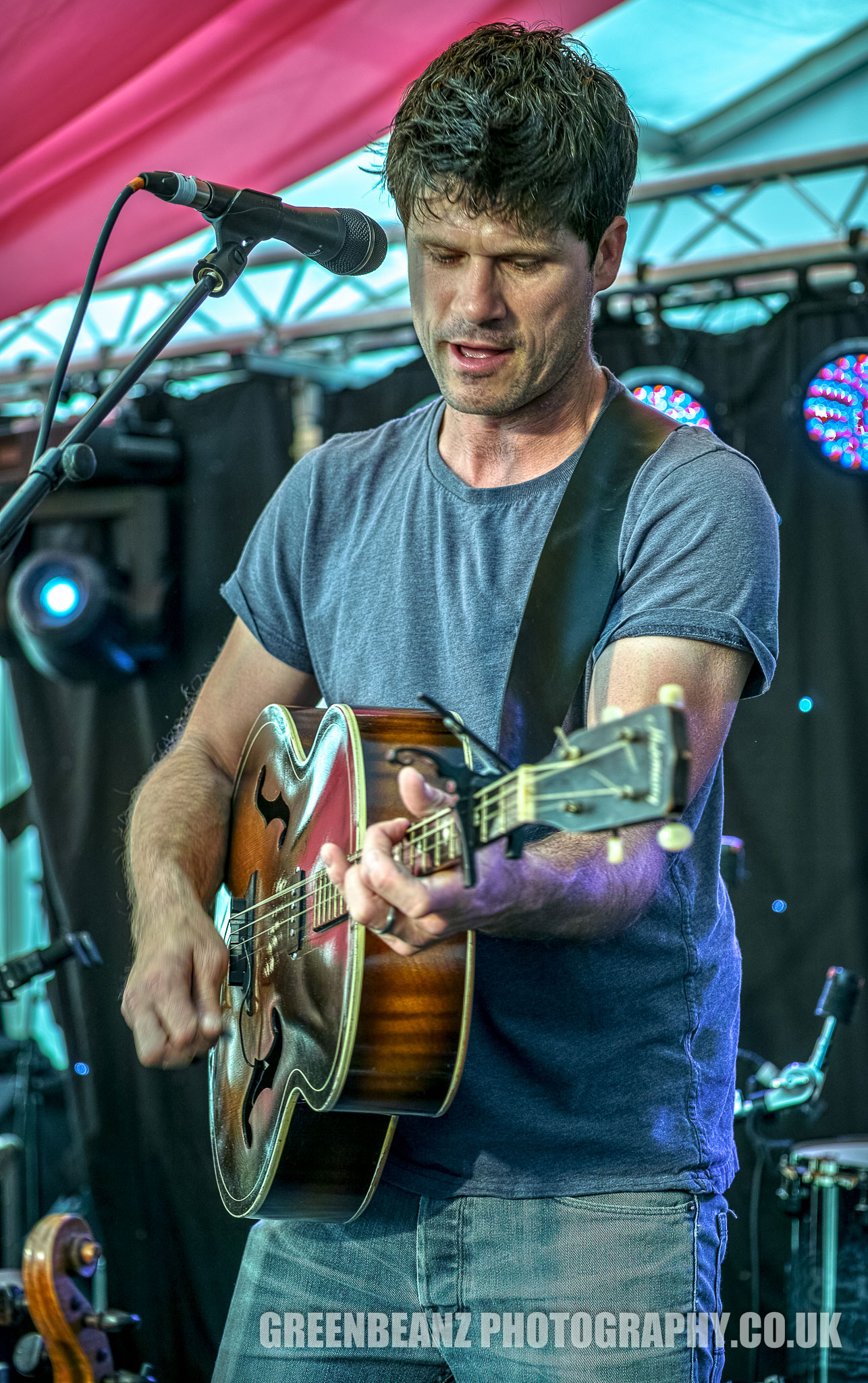 ABOVE : Live music photograph of Seth Lakeman playing tenor guitar at Plymouth Festival

It was not really a homecoming because the songs are so deeply rooted here and he had played only a week earlier at the cities Royal William Yard Festival, but there was a really intimate feeling in a marquee where many could see right into his sapphire blue eyes and hear the squeak of his fingers on fret-boards long before the PA amplified his nuanced and passionate playing.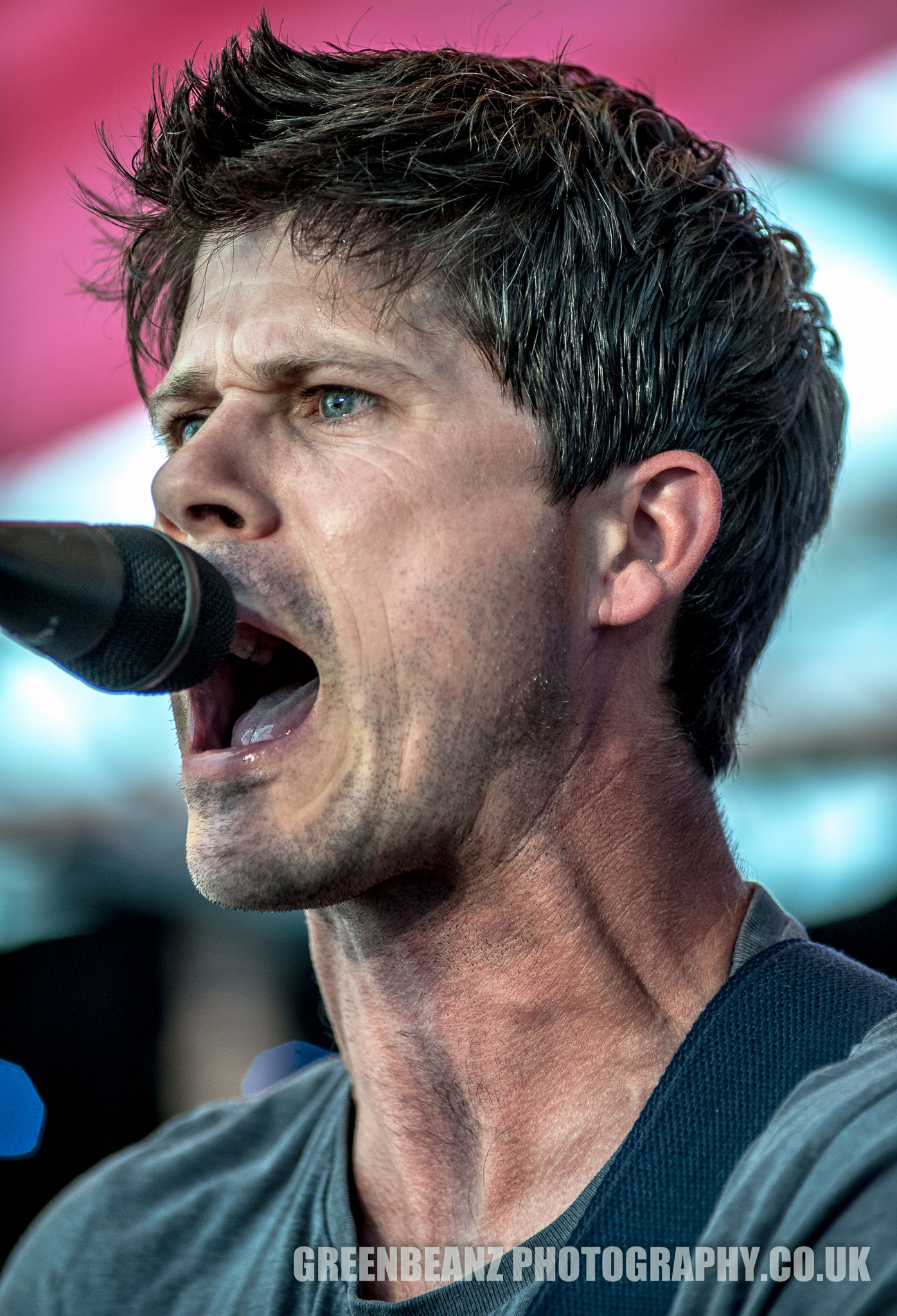 ABOVE : Music Photograph of Devon Folk Singer Seth Lakeman Freedom Fields 2017 in Plymouth
He seemed to be having as much fun as those stood watching and expressed dismay at having to finish his set, happy it seemed to play for as long as he was welcome.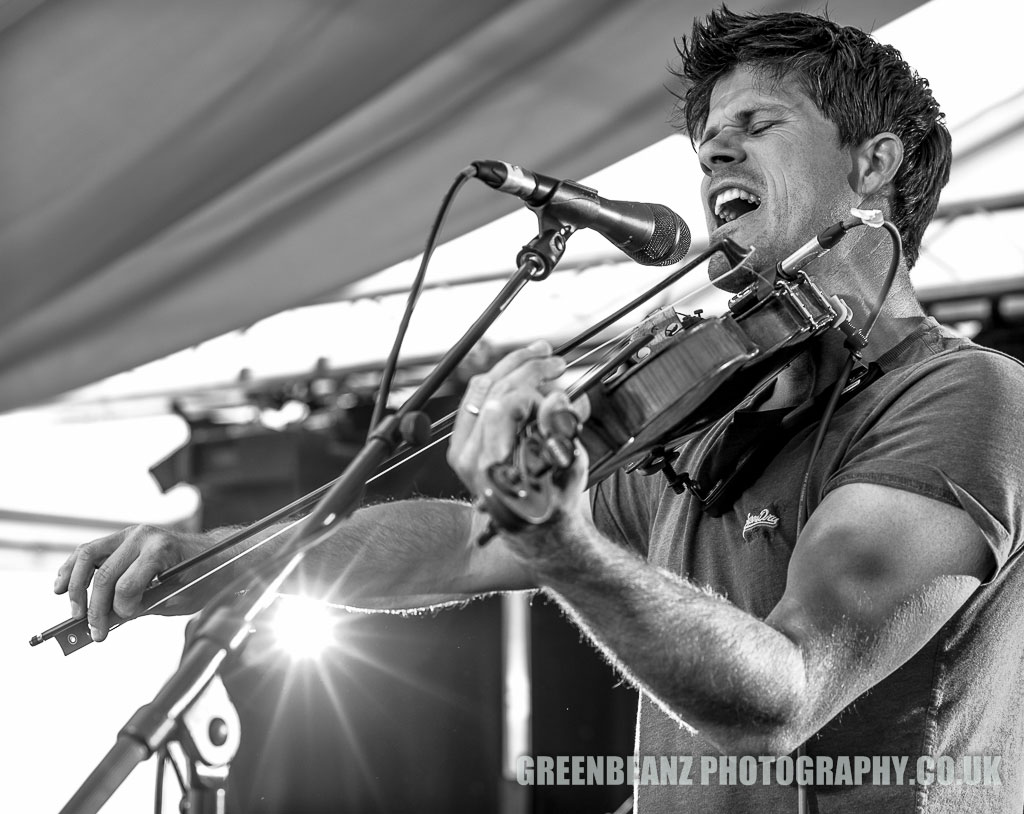 ABOVE: Live Music Photograph of the Seth Lakeman playing Fiddle in Plymouth at the Freedom Community Festival on Sunday 04 June 2017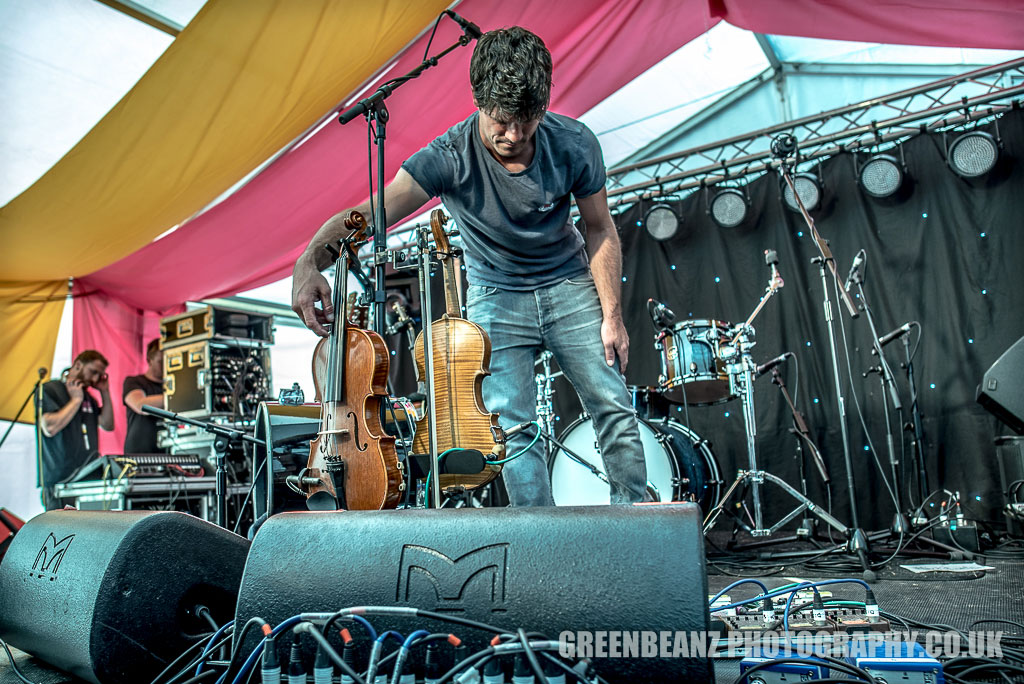 ABOVE: Seth Lakeman on stage at Freedom Fields Festival Plymouth 04 JUNE 2017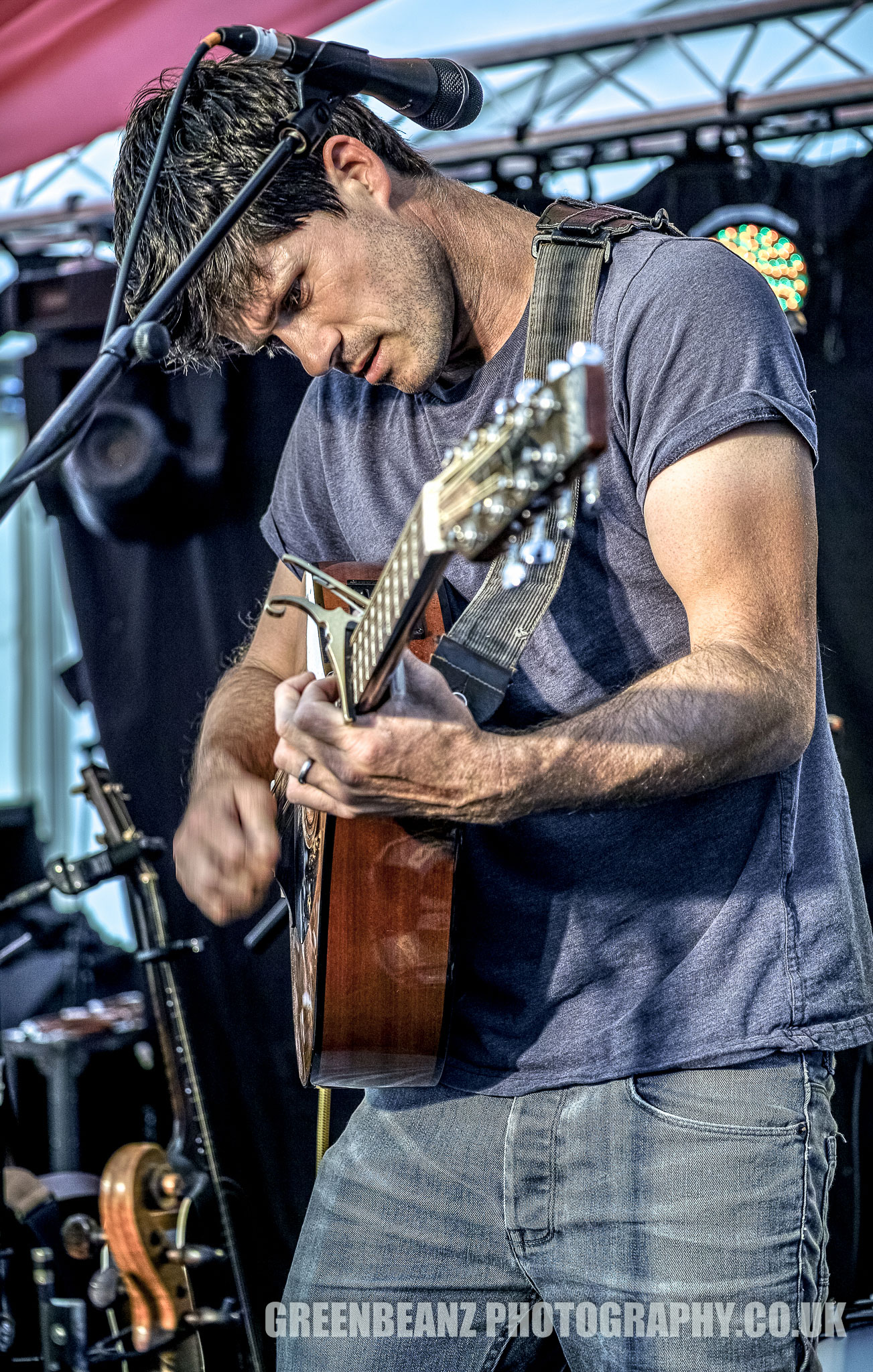 ABOVE: Seth Lakeman playing at Freedom Community Festival Plymouth 2017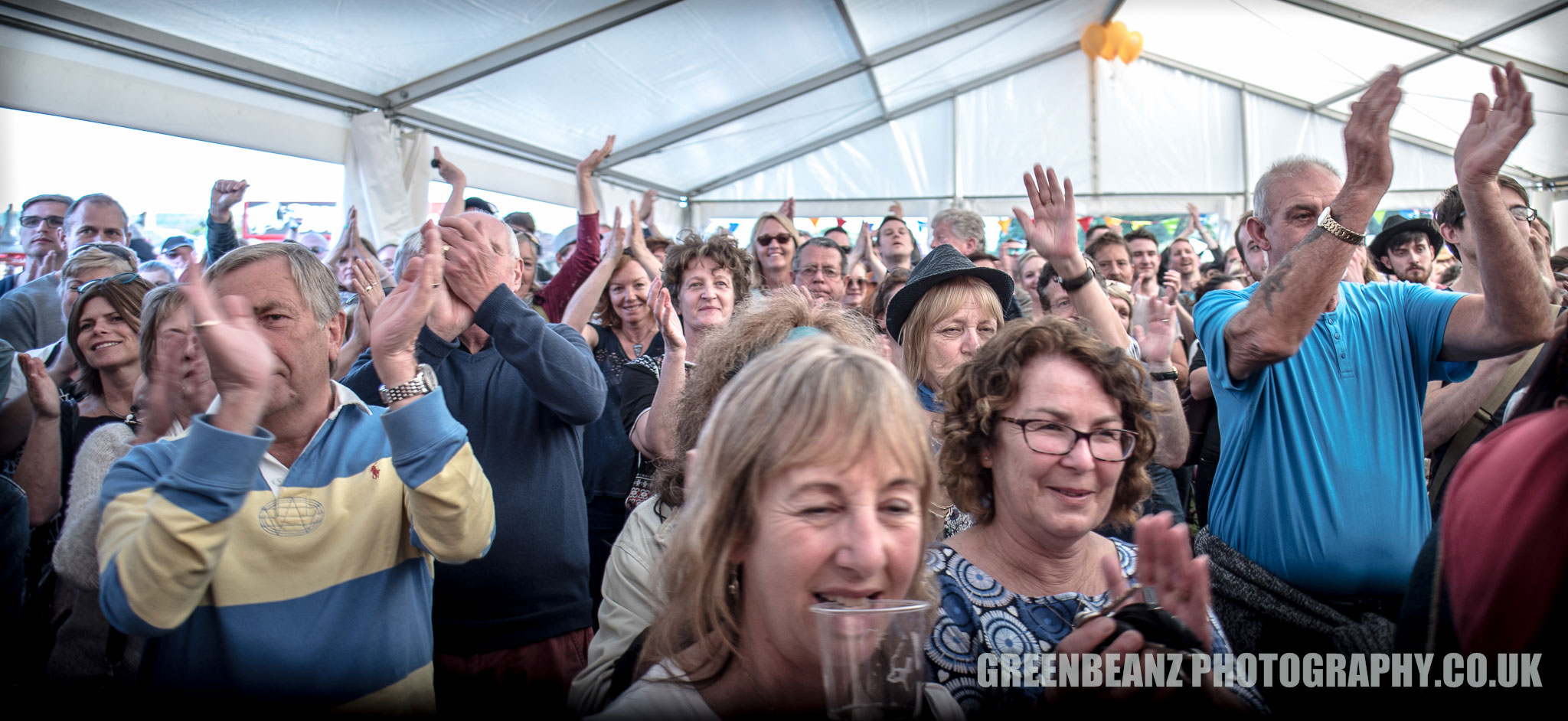 ABOVE: Seth Lakeman Fans photographed at Plymouth Freedom Fields Festival 04/06/17