The Trees | Monday 23 October 2017 | The Bread and Roses
Greenbeanz Photography
The Trees | Monday 23 October| The Bread and Roses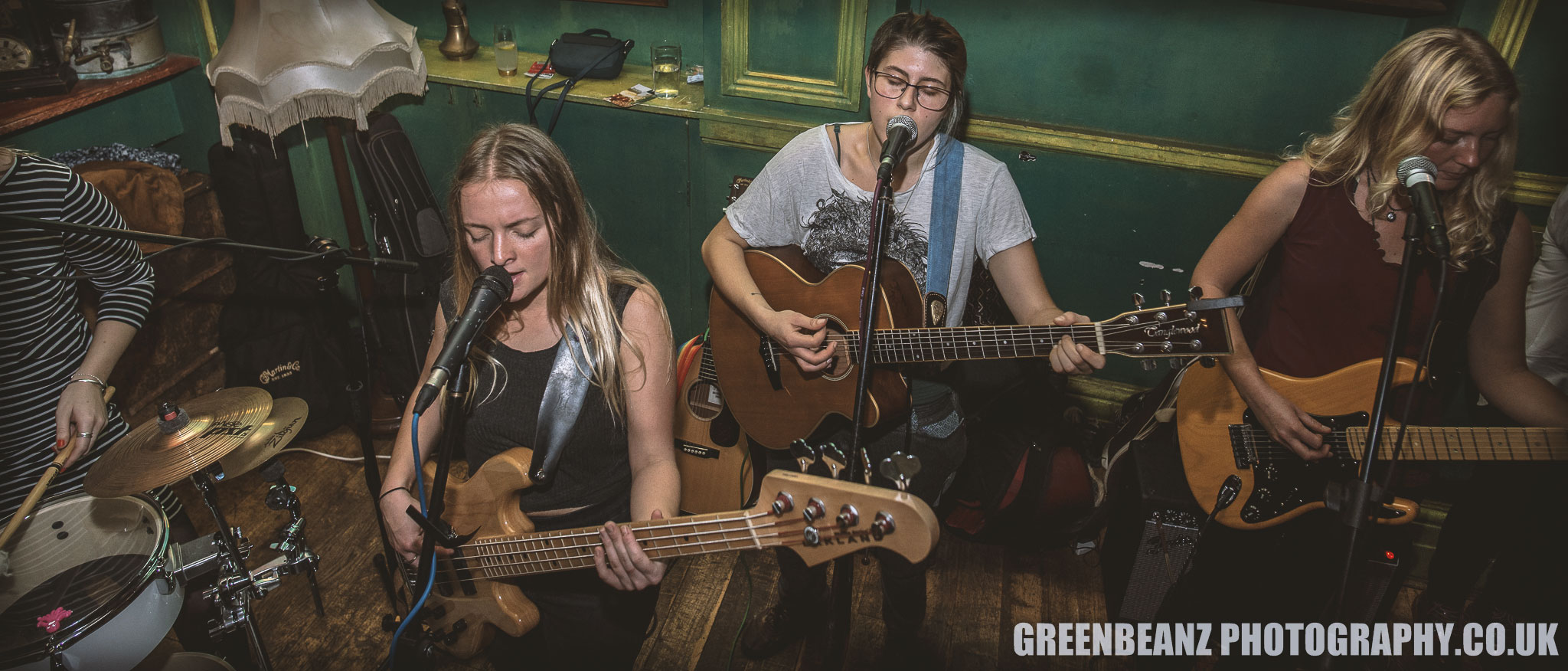 ABOVE : The Trees performing at The Bread and Roses on Monday 24th October 2017
On a wet and foggy Monday night in a community arts pub in Plymouth, four musicians, in a gig that managed to be simultaneously both intimate and quietly epic , guided a captive audience along a journey of discovery that reaffirmed how important music is to this city and the peninsula at large.
The Trees , four artists with their own successful and established solo careers have come together to create a magical, (and I mean that in many senses of the word) fusion of beautifully realised roots music with harmonies and subtle craft at the heart of it's dispersal. I don't know whether the Rush song of the same name had anything to do with their choice of moniker, (there is certainly a lack of greedy oaks here, so one thinks not) so I will hesitate before burdening them with the label of supergroup. They are though an amazingly unexpected delight in a musical scene, in which although band members are often shared and swapped like top trumps, it is very unusual for for such strong and individual voices (not just what comes out of their mouths either) to work together in creating something so vital.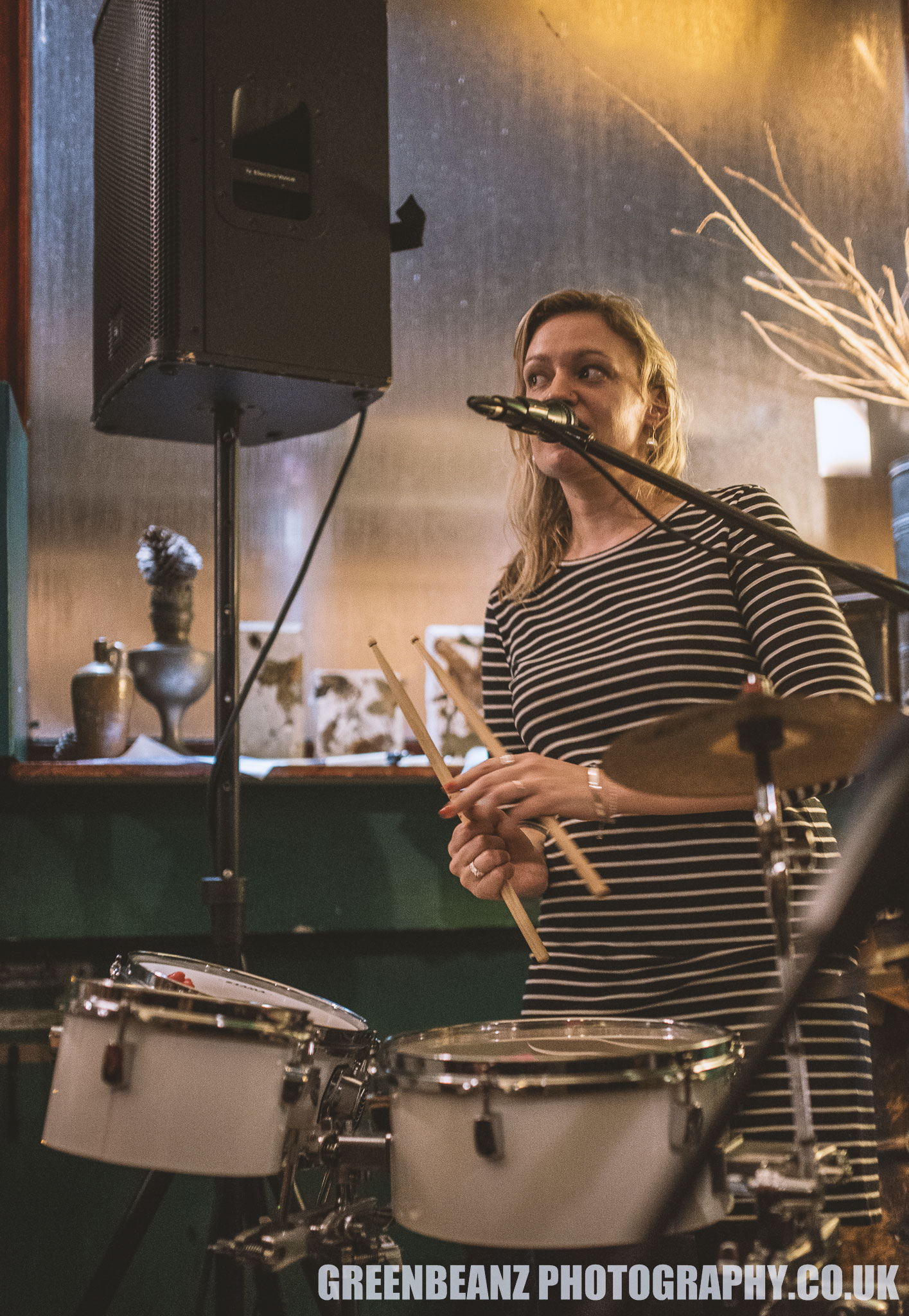 ABOVE : Becca Langsford from 'The Trees'
It is telling that a singer with the calibre of Elani Evangelou is content to harmonise and sing lead on only a couple songs (which she smashes out past the boundary) and is happy to play bass guitar or 6 string acoustic when it serves the material. She is not alone in this either. Though most of the lead vocals are shared between Alex Hart and Becca Langsford, Alex herself plays bass on one track and Martha Nash playing her own trademark relaxed but never over measured lead guitar throughout, takes the lead on one song with a brilliant performance that serves as the icing on an incredibly delicious cake.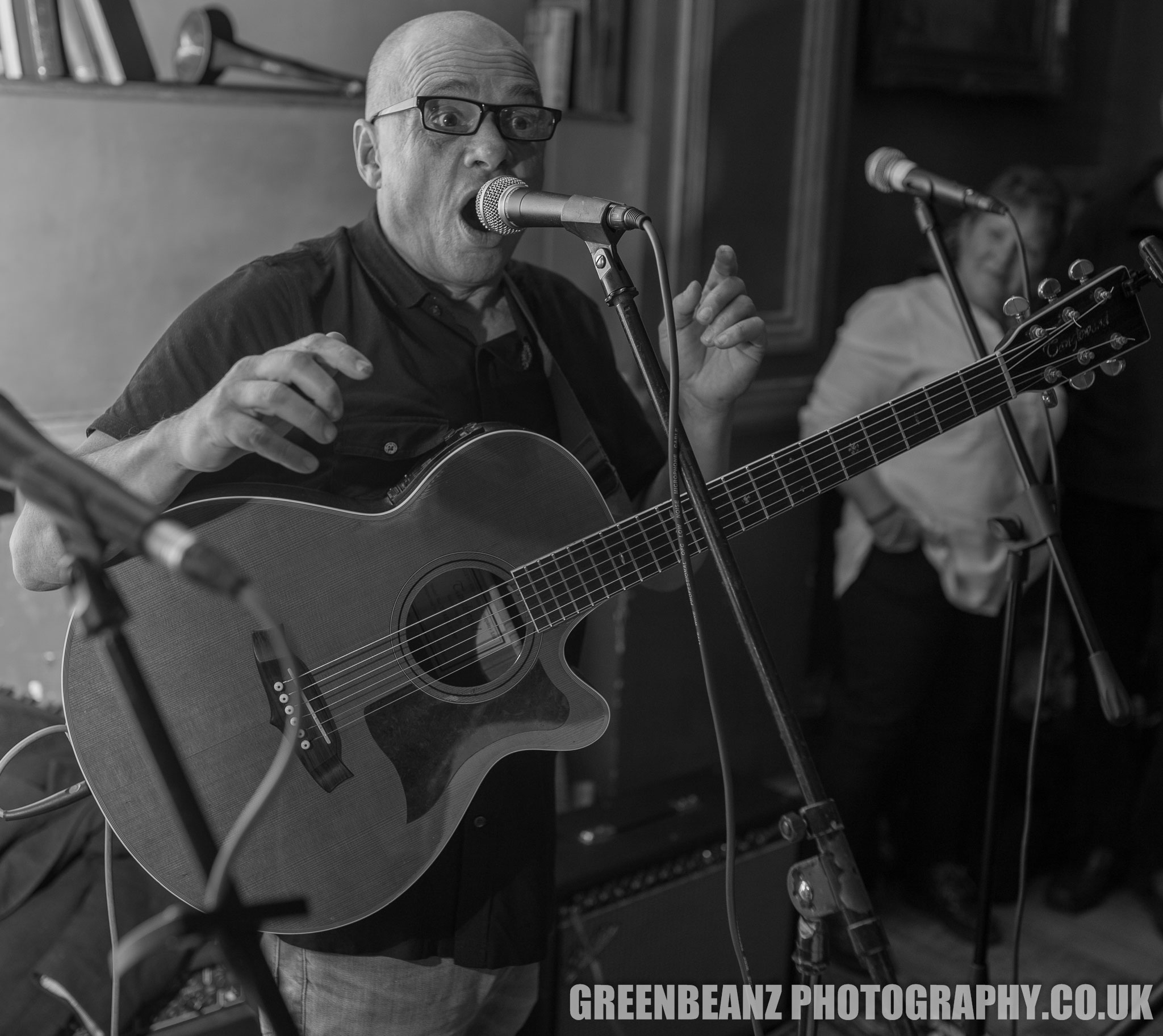 ABOVE : 'He's more of a Janner than you'll ever be' Rob Cee Force at the Bread and Roses
The venue was so packed on my arrival I had to abandon my original photographic intentions and just battle my way to the front with a much simpler set-up. Rob Cee Force, a twinkling star flickering between local stalwart and often forgotten musical treasure opened for The Trees with a couple covers and his own material. No stranger to supergroups or stripped bare coppices himself, here on the same day that the city bade farewell to the much loved and incredibly talented Phil Hawkes, Rob led the pub in a touching but rousing version of Carole Kings 'You got a friend'. The feeling of genuine camaraderie and support was established (along with Rob's Janner credentials as a fellow MC..big up the Whitleigh Massive) and the venue now creaking at the seams with many of Phil and Robs band mates and fellow artists, readied themselves for The Trees .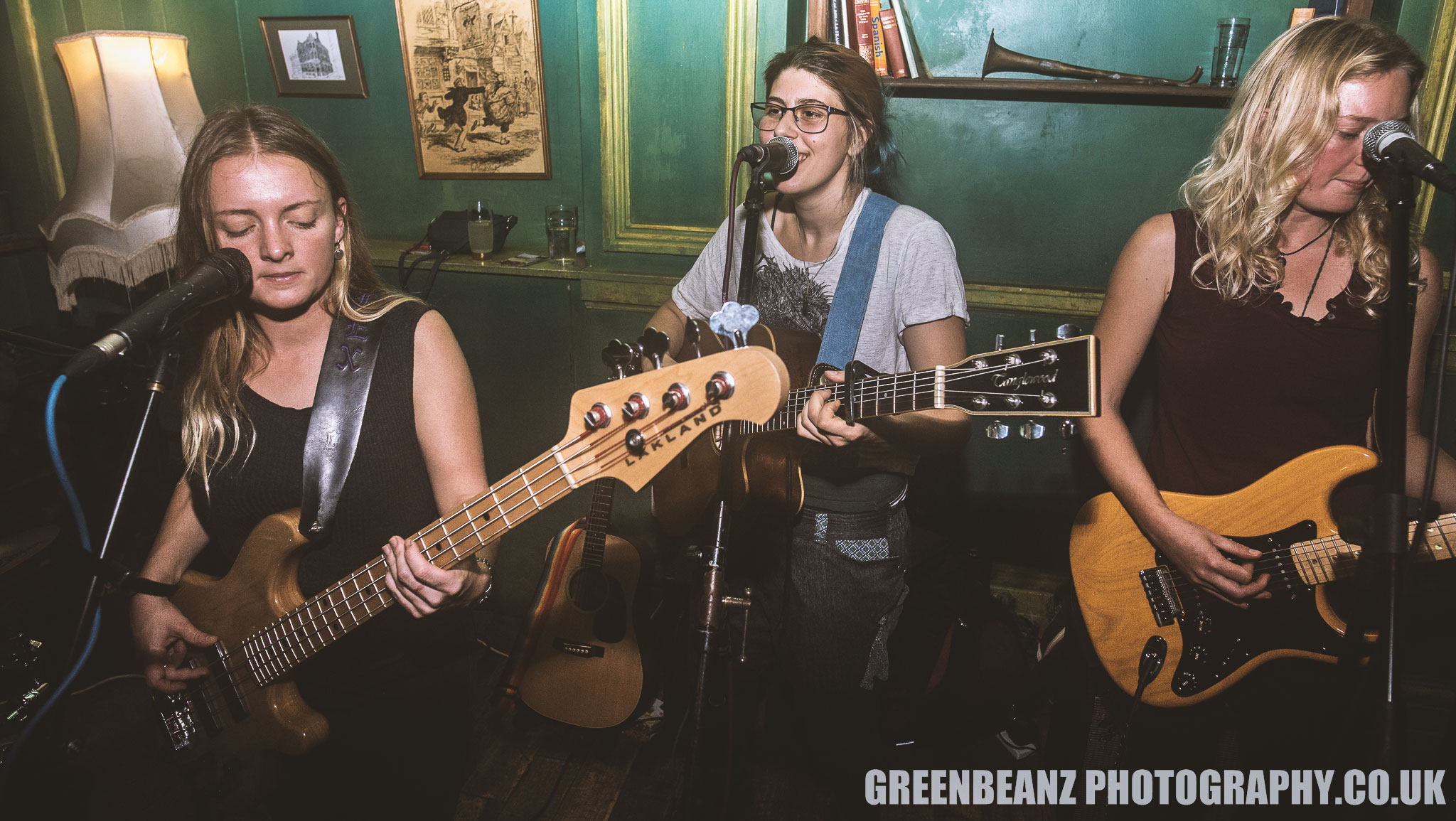 ABOVE : The Trees unforgetable performance at the cities Bread and Roses Pub
It was not their first gig, but it is early days, and like a glass of wine left to breathe the band eased into the set and the subtle notes that may have not been so appreciated at first soon came through without ever dominating the palette. Like a perfectly blended cocktail, a smoky touch of Appalachian Carter family , a long smooth dose of Rumours era Mac and an equal dash of Chicago blues and indie pop , the band have created a wonderful blend that promises much for the future.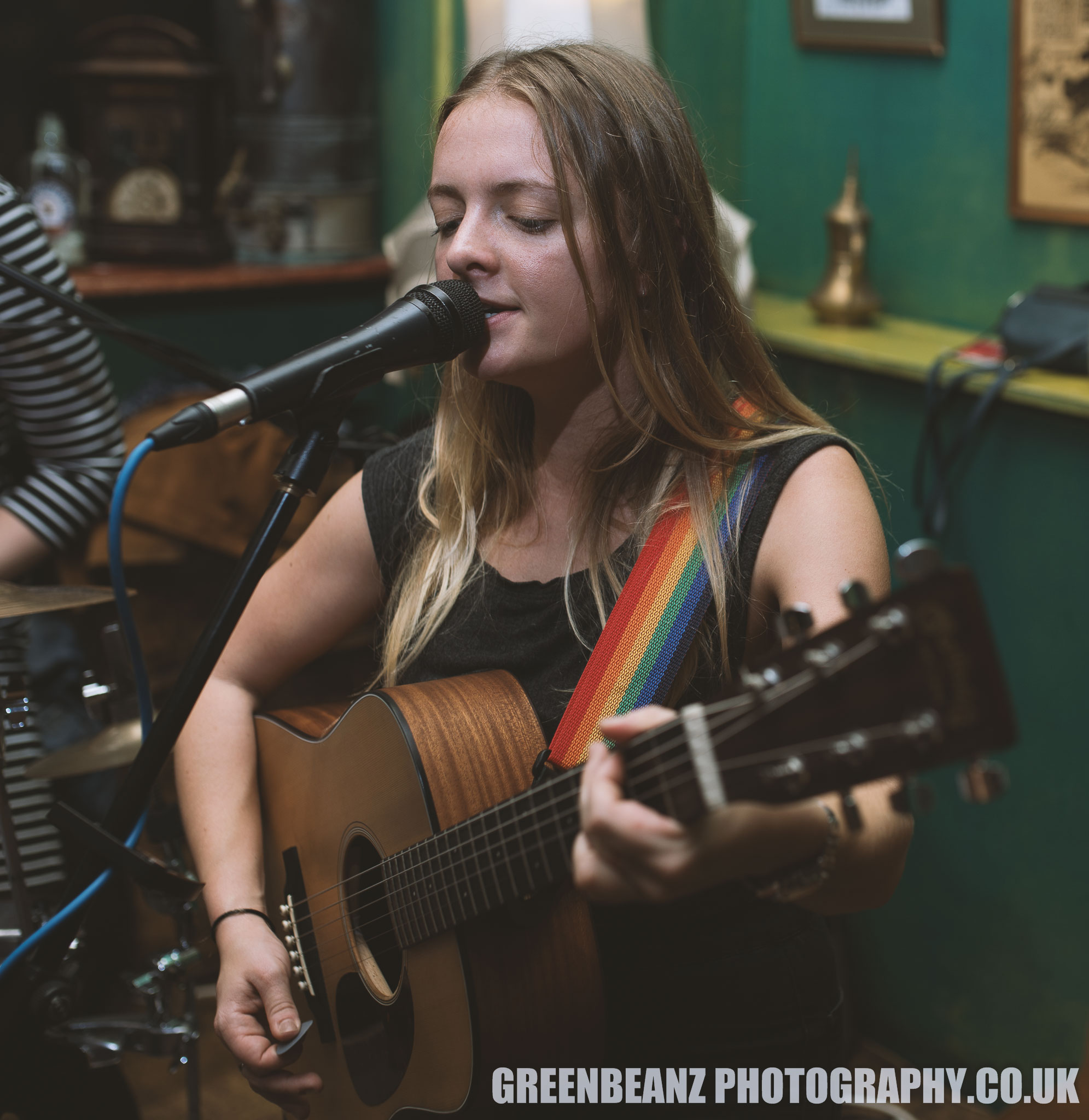 ABOVE : Alex Hart from 'The Trees'
With a mix of covers and wonderfully solo material from a couple of the members the set is already a very coherent and rewarding journey on which to be led.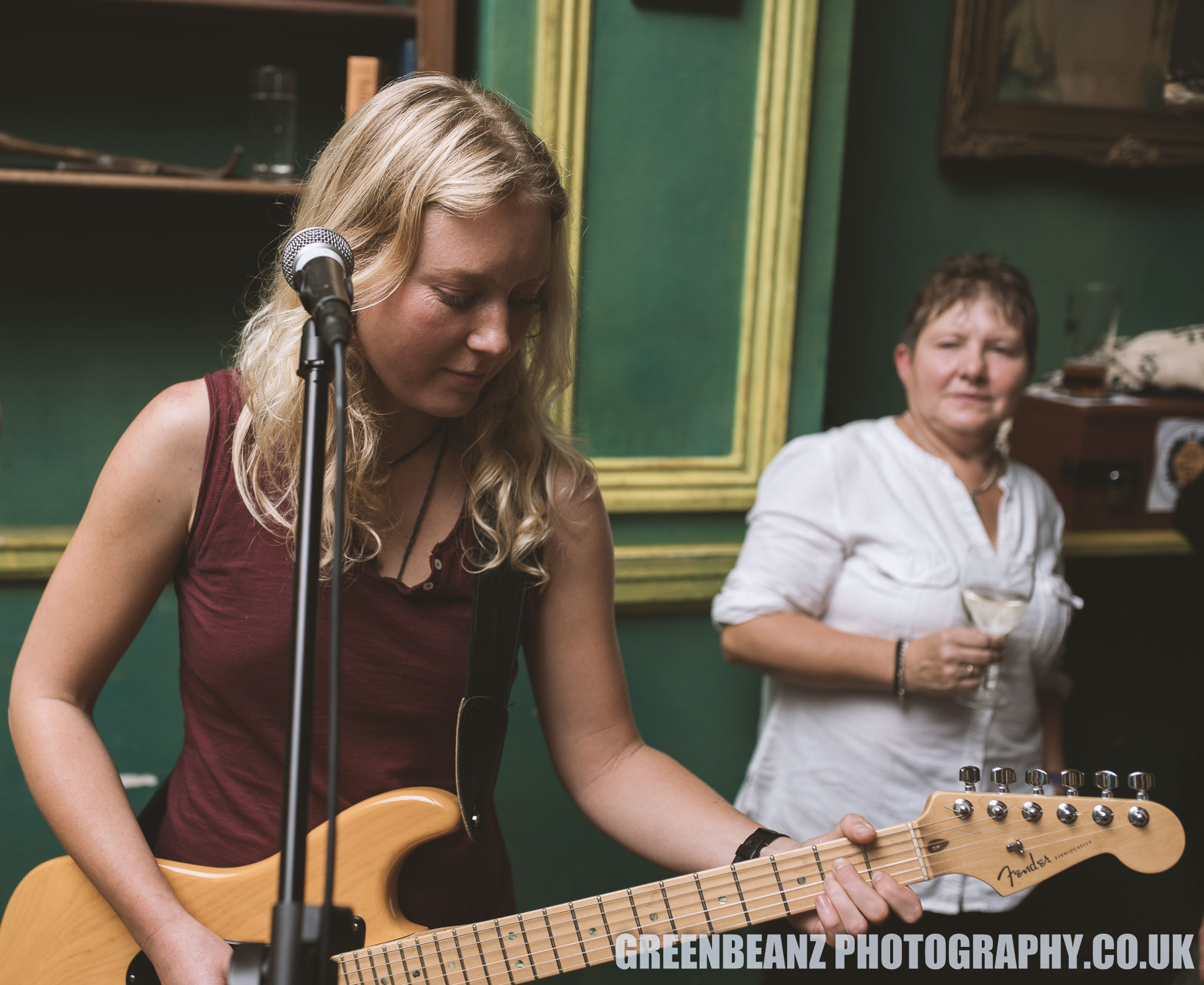 ABOVE : Martha Nash from 'The Trees'
I am going to be perfectly honest and admit that due to the technical difficulties of photographing in these conditions (two camera bags drenched in beer doesn't help , all good though not cameras damaged) I cannot remember the names of everything they played, but I can still feel that warm glow now the morning after. I could not even get to the bar to have a coke, so that is my heart talking, and not the bourbon.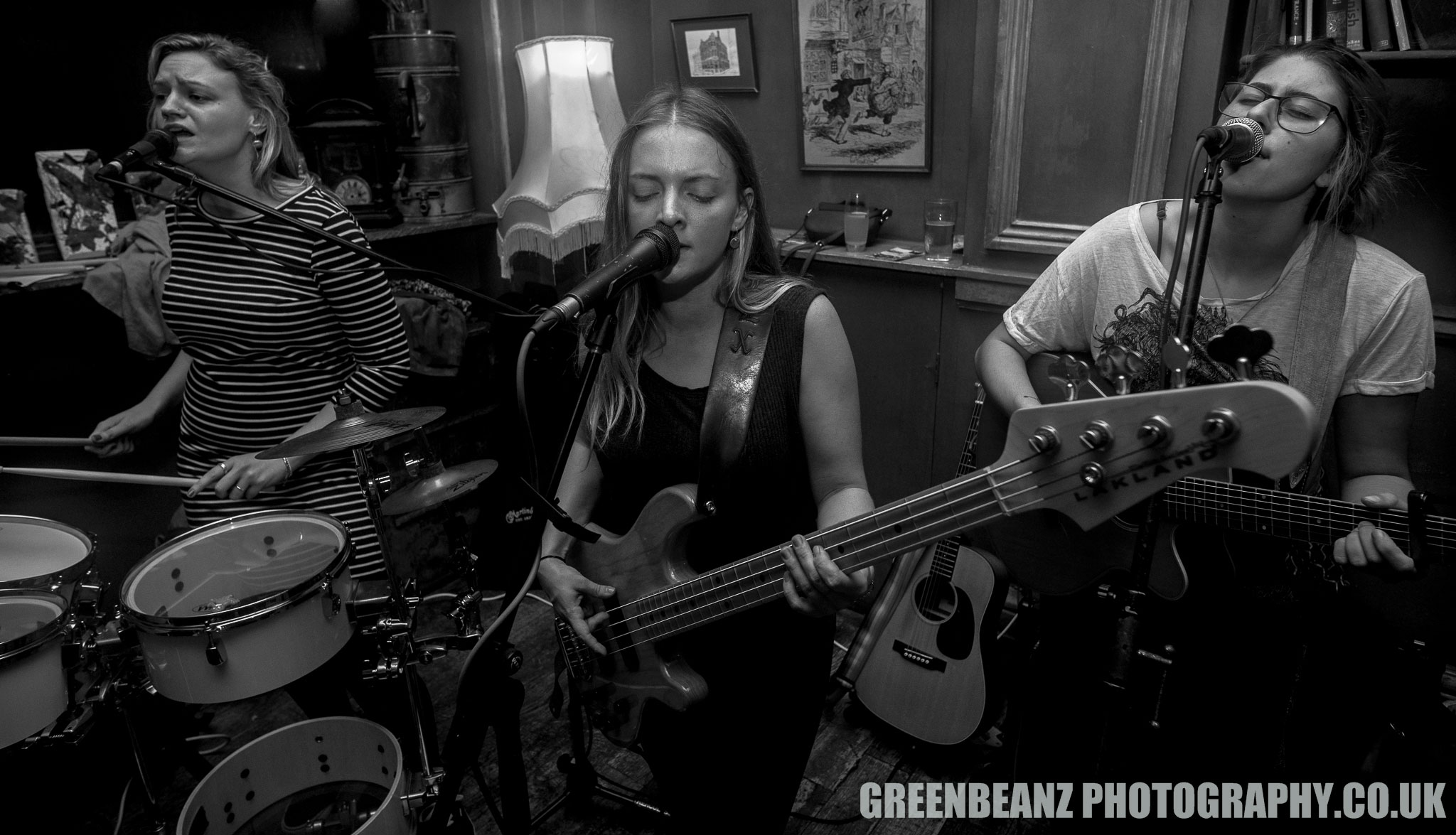 ABOVE : 'The Trees'
The harmonies are subtle and not over wrought, the playing and in fact everything, the set order, the presentation, the arrangements are all in service of the songs and it is very refreshing in an era in which ideas often dominate and songs are almost an afterthought. I have just realised how ridiculous it is for me to be typing that but I stand by it, this is a band of musicians presenting songs not an experimental electronic music collective after all (:
BELOW : Elani Evangelou of The Trees playing at The Bread and Roses in Plymouth October 2017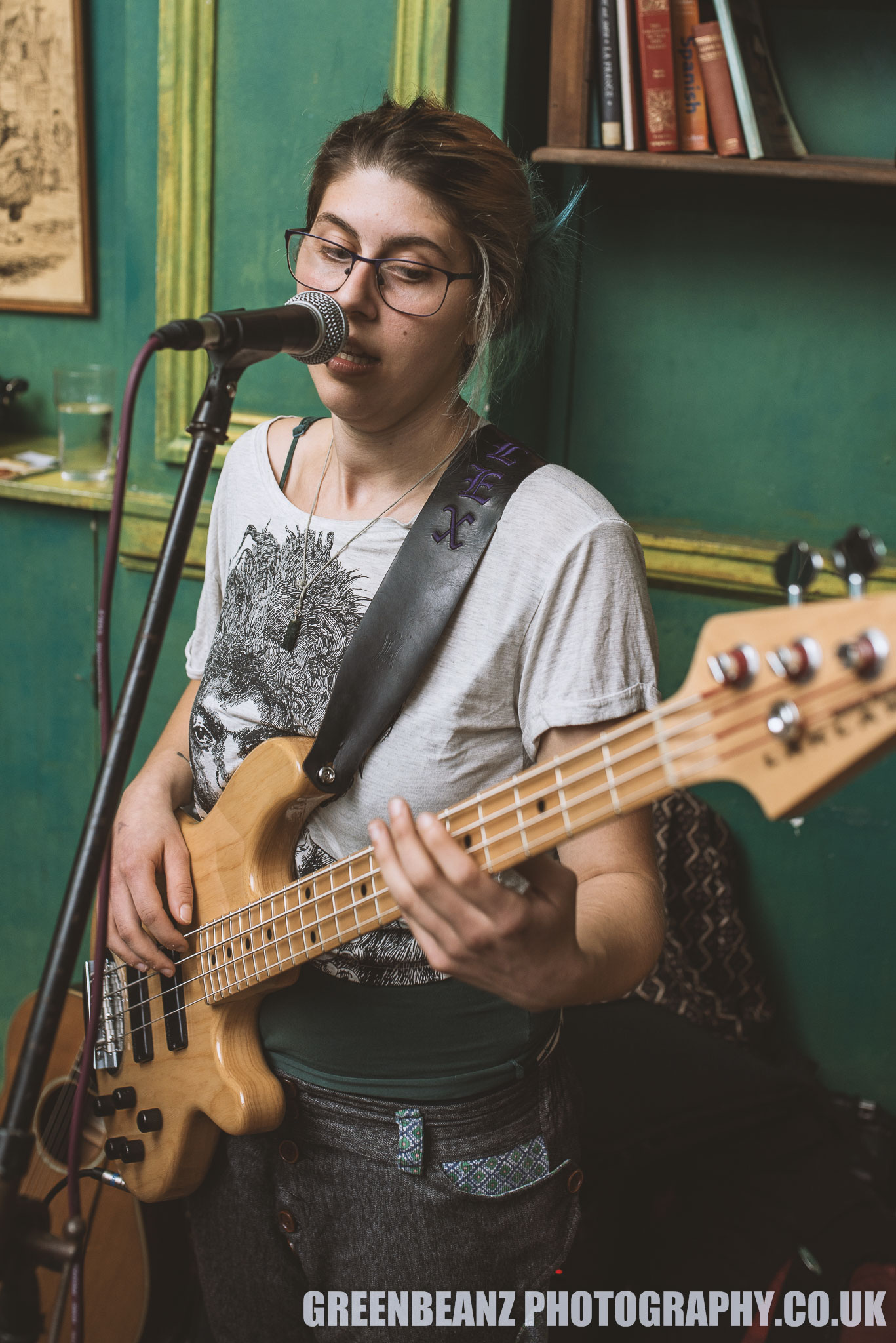 ABOVE : The Trees playing at The Bread and Roses in Plymouth October 2017
It is though a winding journey that they take you on. A journey enhanced by the dappled dynamics of four artists at the top of their game agreeing to sacrifice a little ego in order to forge a new path down avenues untrodden. In a forest of mediocrity it is heartening for once, to be able to see The Trees, despite the forest.

Go and check them out before you have to fight thru the ticketing wilderness to get in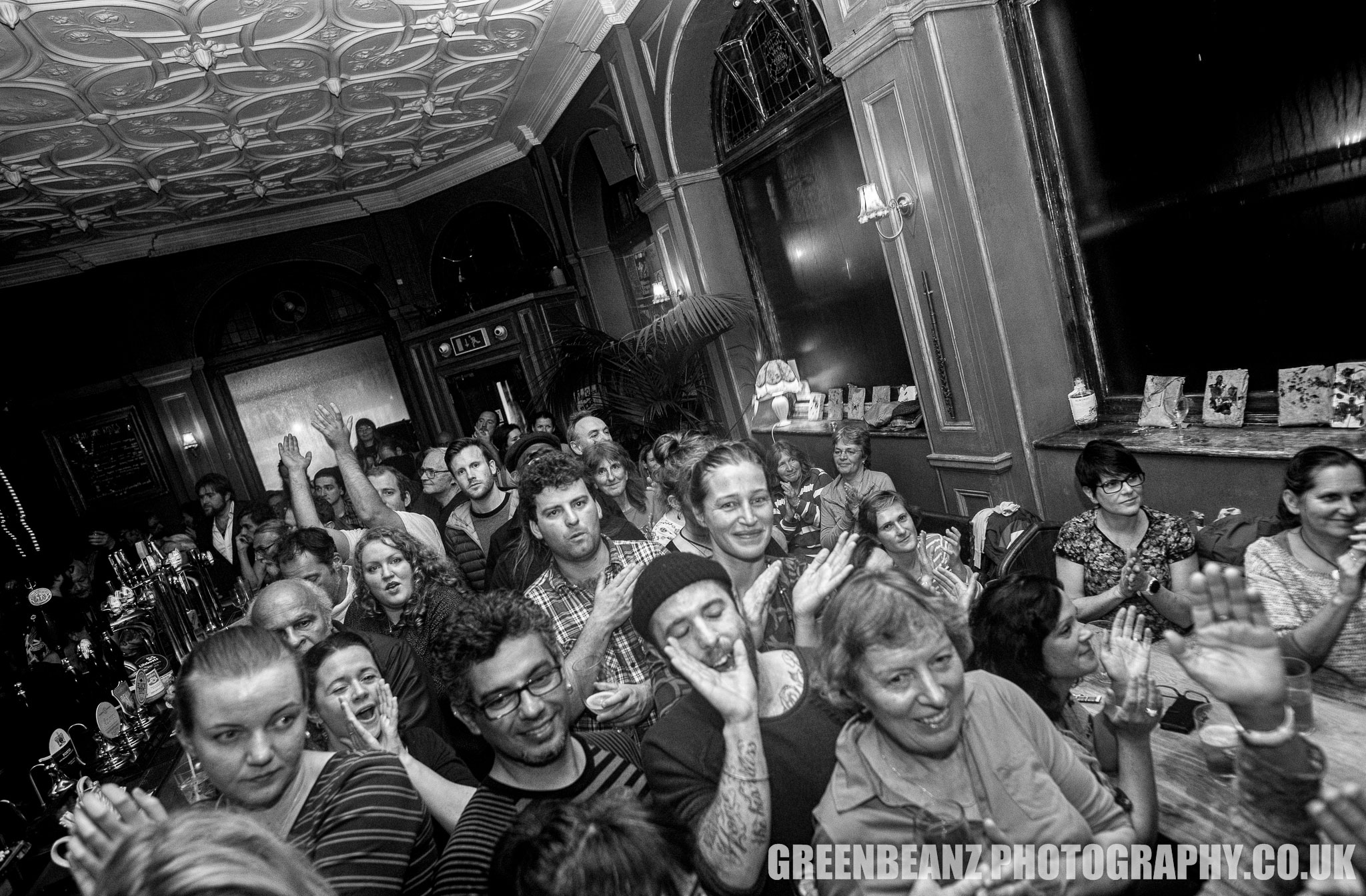 ABOVE : The Bread and Roses was bursting at the seams