Greenbeanz Photography
Child Portraits, Family Photography, Headshots and Portfolio shoots | Plymouth Devon and Cornwall Portrait Photographer
Plymouth Family Photography, Child Portraits, Headshots and Portfolio shoots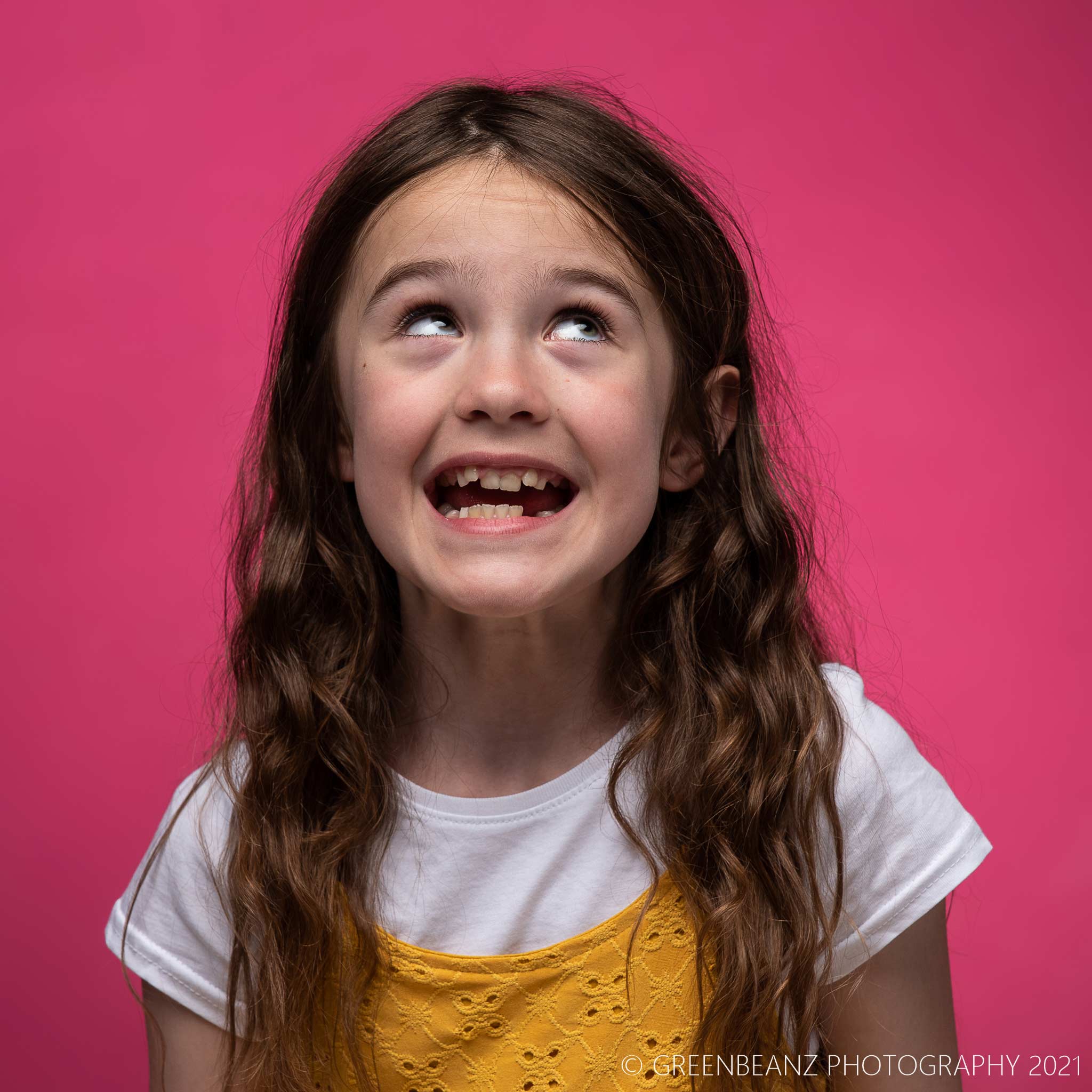 ABOVE : Young Actress Eloise poses for her Headshot Photography session in Plymouth
Pull A Funny Face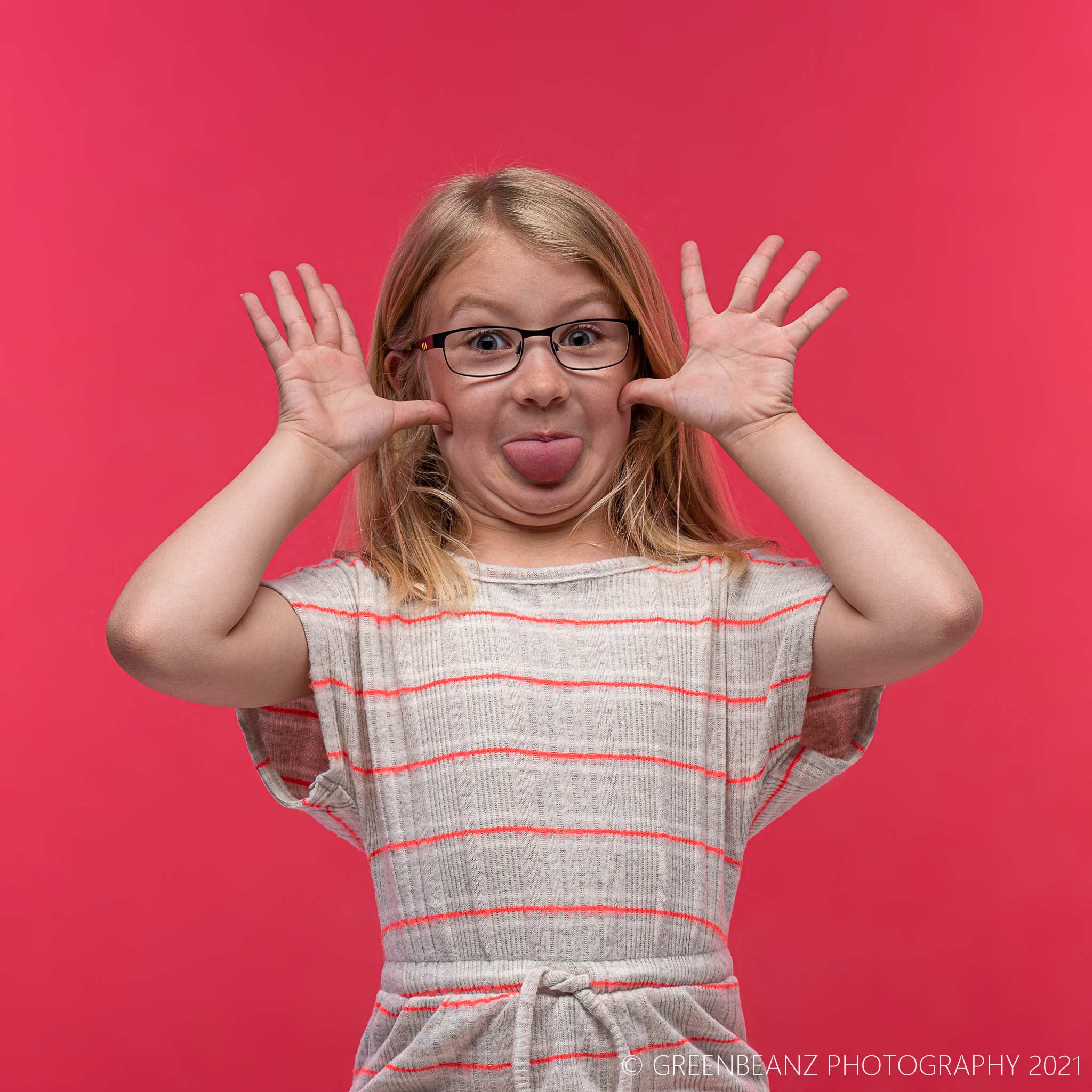 ABOVE : Young Actress Bonnie makes a funny face during her Headshot Photography session in Plymouth
Children should never need reminding to be themselves. It is a useful lesson and reminder of mindfulness or 'living in the moment' to work with them as a photographer. If you can engender the kind of atmosphere before a shoot that signposts the fact that the whole exercise should be a fun experience you are halfway there on your mission to capture natural and emotive child and family portraits.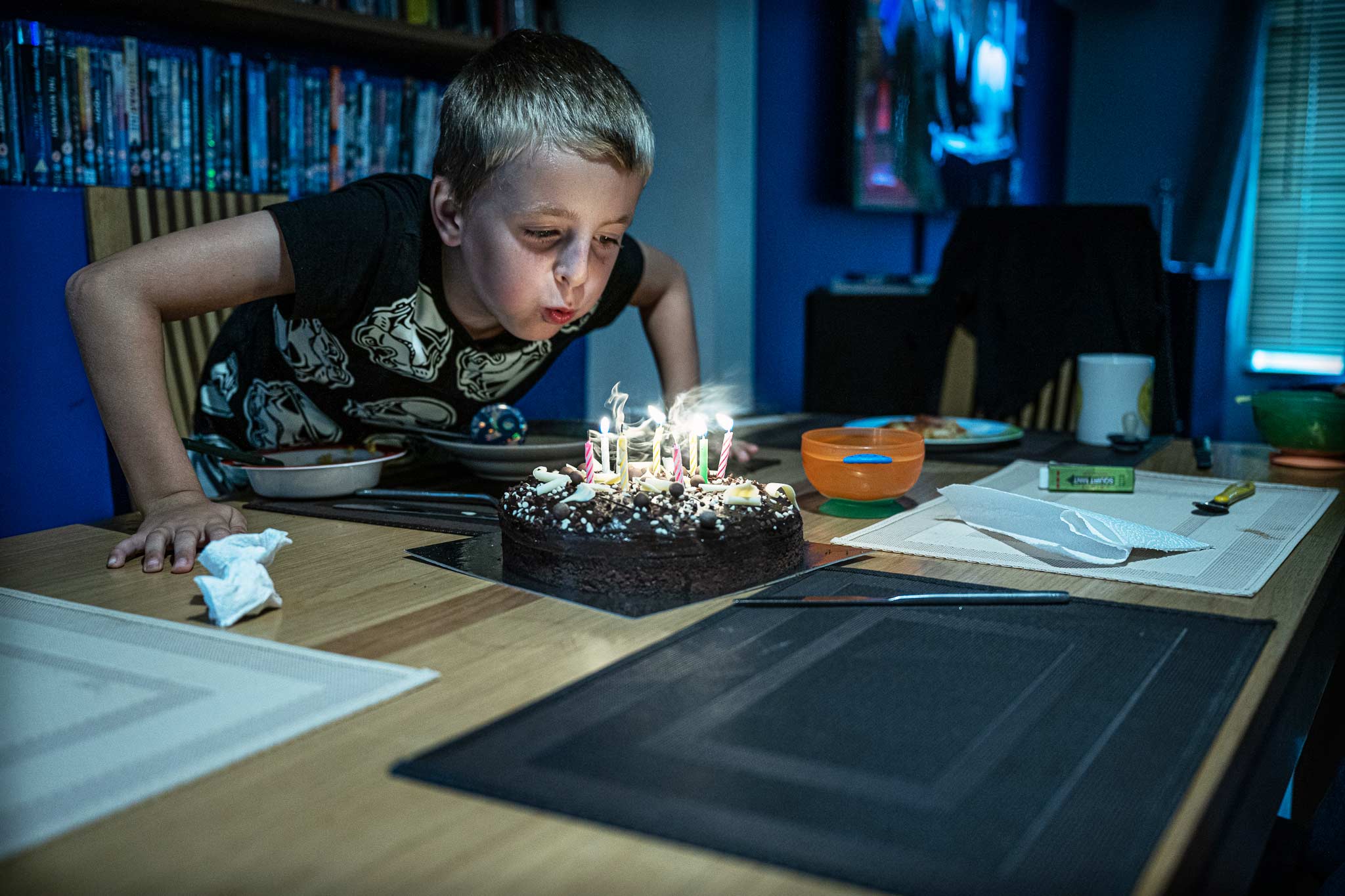 ABOVE : Caden blows out the candles on his birthday shoot in Plymouth
Milestones
Parents and Grandparents will now after a long period of enforced isolation due to covid lockdowns, have an even greater and more keenly felt understanding of exactly how quickly time passes and how much children change in such a short period of time. Those milestones come quick and fast and it is easy to miss an opportunity to record those special moments that tell in photographic form exactly who your child or grandchildren are, before you blink and they become adults.
To truly encapsulate those distinct personalities you will often as a photographer engage in your own kind of performance.
BELOW : Anastasia poses against a bright red backdrop for her portfolio portrait session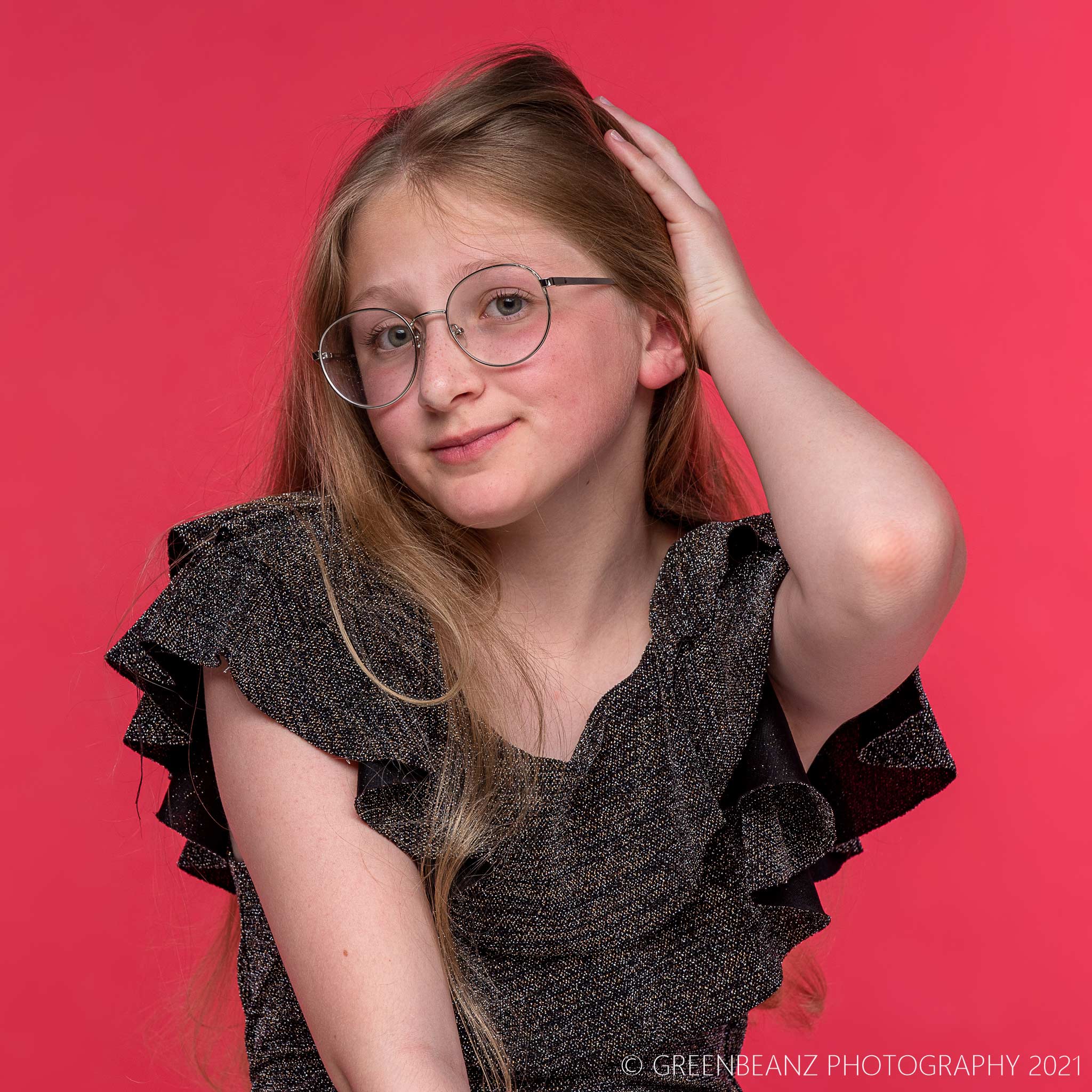 To Pose Or Not To Pose
Some children, even when not part of a fantastic local Drama company like LS Drama workshops are natural performers when faced with a camera. Others are not at all comfortable and will sometimes need to be convinced that you are not really there, or taking photographs at all, if you want to take usable images .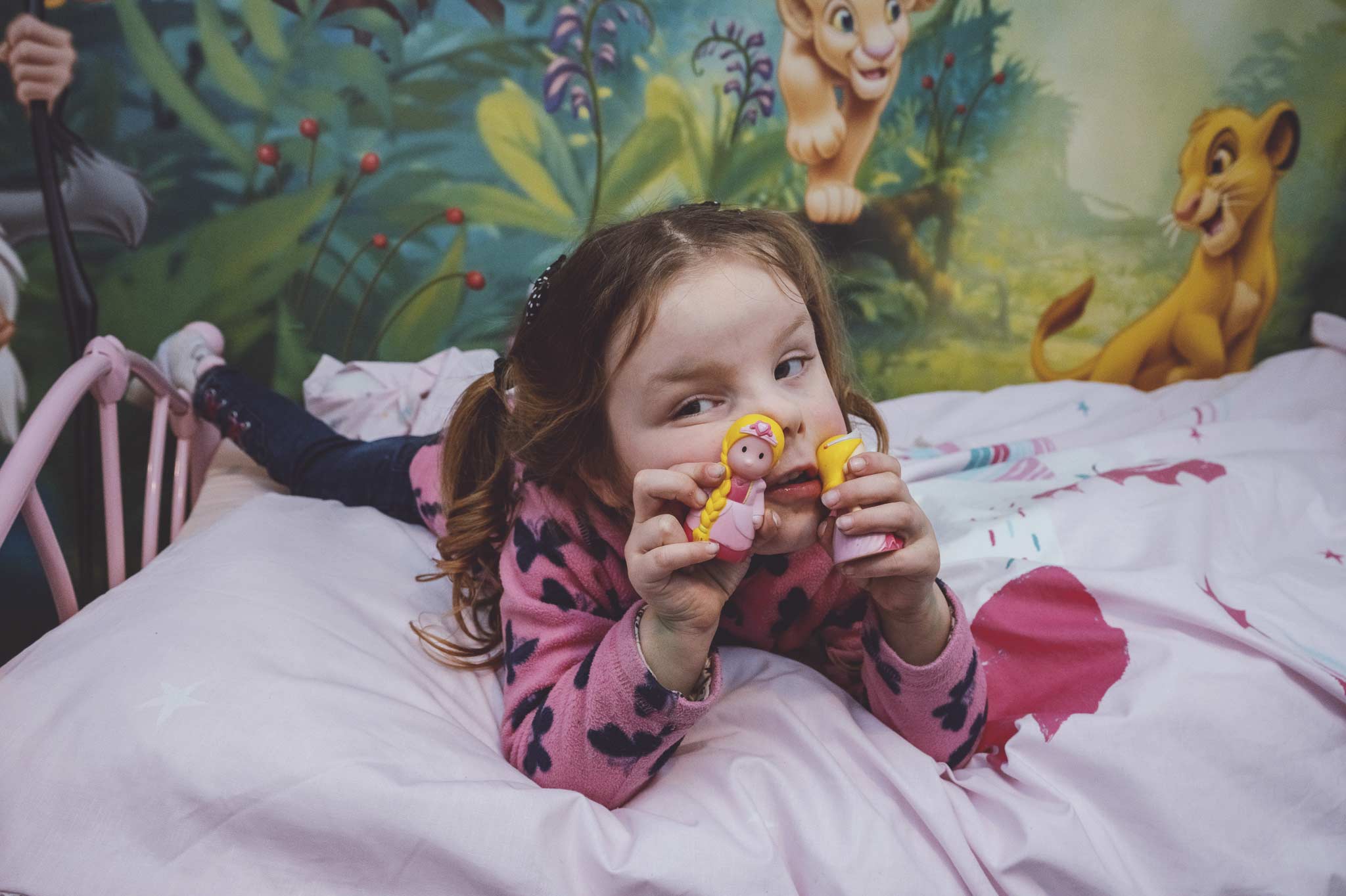 ABOVE : Asking your granddaughter to pose for the camera can get mixed results
As a professional photographer working here in Plymouth capturing portraits of people at events or in the studio, it is still for me a challenge sometimes to capture my own grandchildren whose tolerance for being photographed is understandably a bit stretched.
BELOW : There is always one. This though is for me children simply being themselves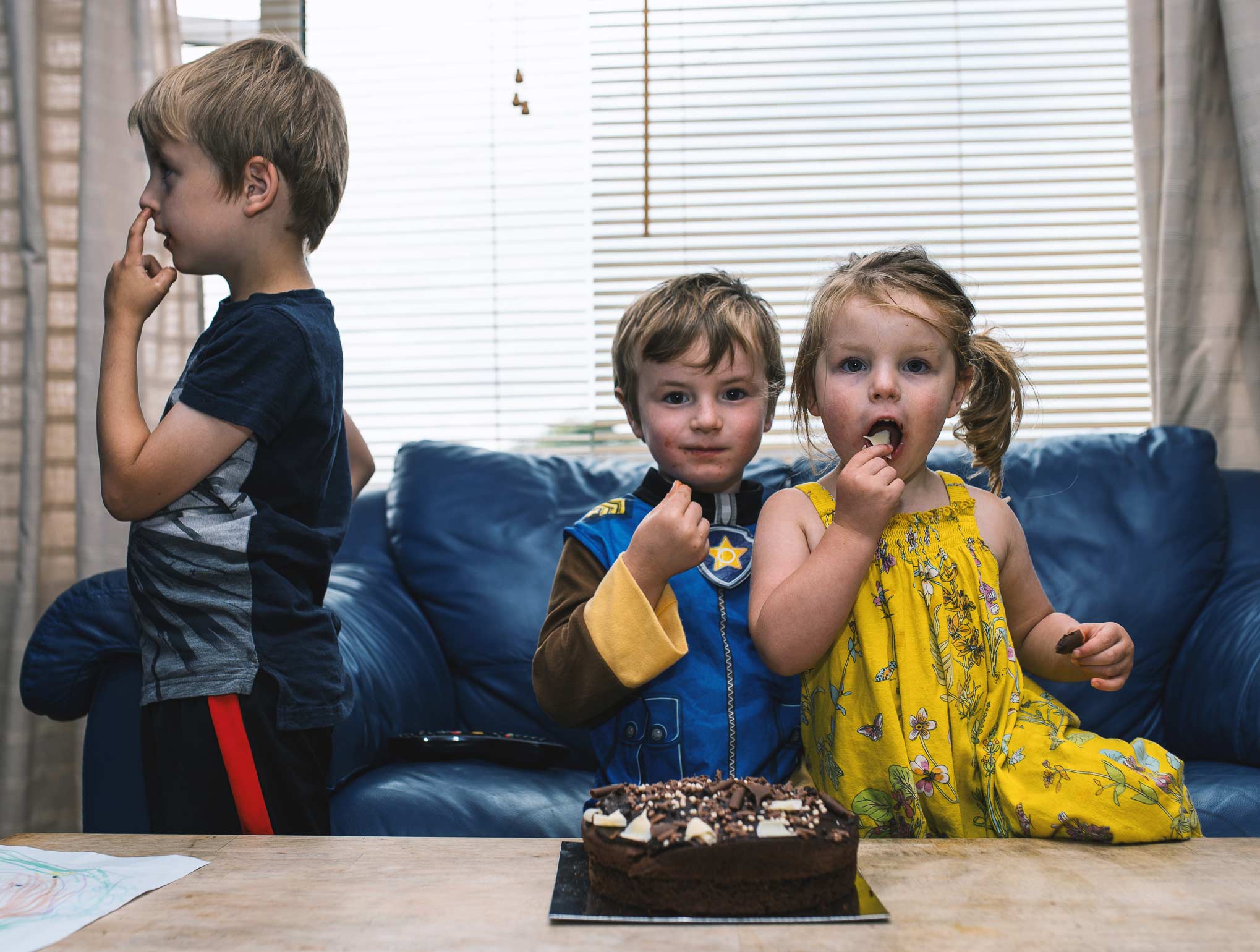 Performance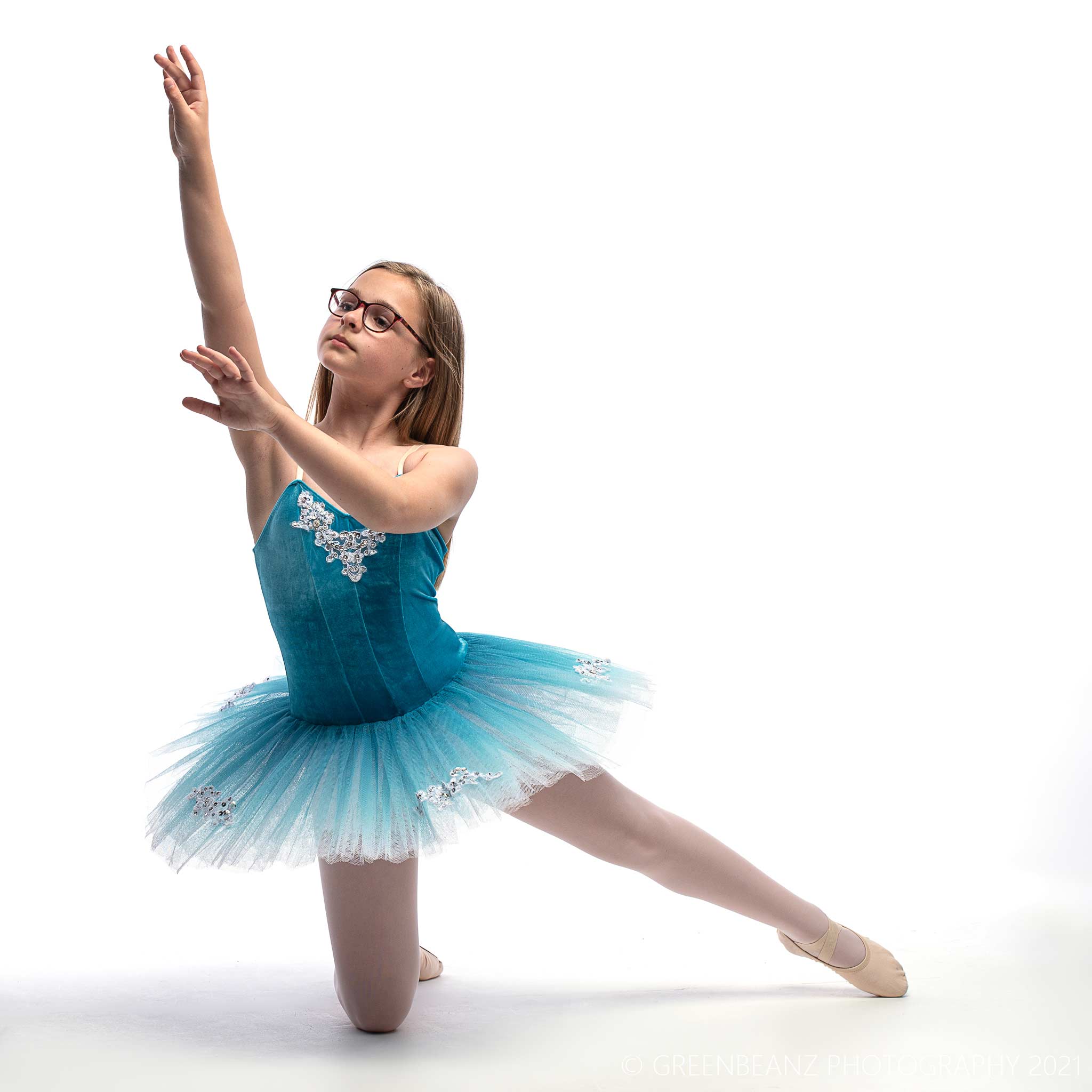 ABOVE : Actress and Dancer Lucy in front of the infinity wall At Trident Photographic Studios in Plymouth
When working as an 'Event Photographer' performance photography may have prepared me for photographing action as it unfolds in front of me, but I am still surprised how easily some Musical, Theater, and Sports performers can turn that tap on when coming for their Portrait and Headshot photography. Not every child is a model, actor, dancer or entertainer but if that is a big part of their life it is very rewarding to be able to record those skills in a studio setting.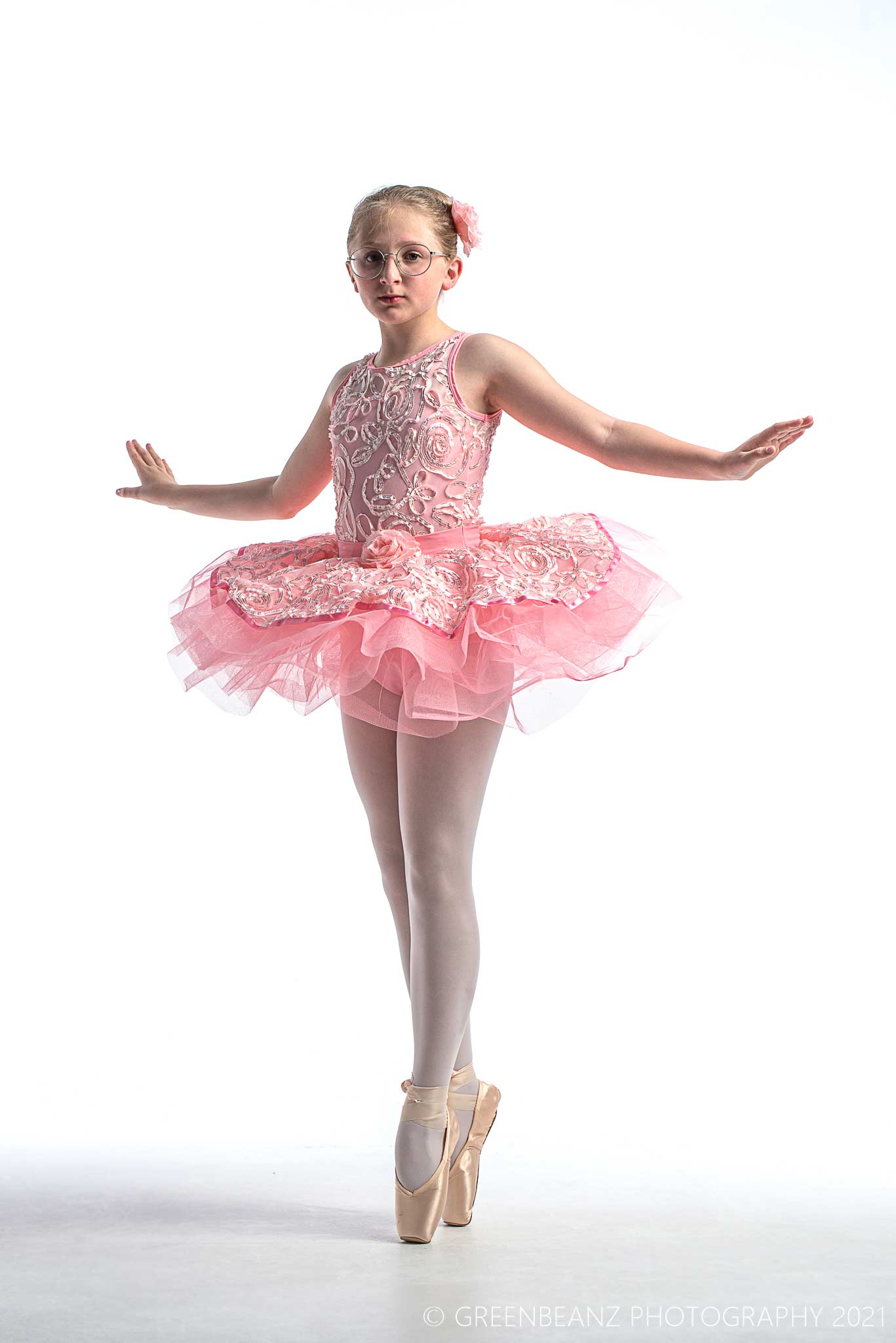 ABOVE: Anastasia on point for Plymouth Ballet and theatre Photographer in 2021
A studio with a white infinity wall can help distill that element of performance very well with ballet seeming to lend itself to an aesthetically pleasing set of portraits even without the drama of stage lights and big sets.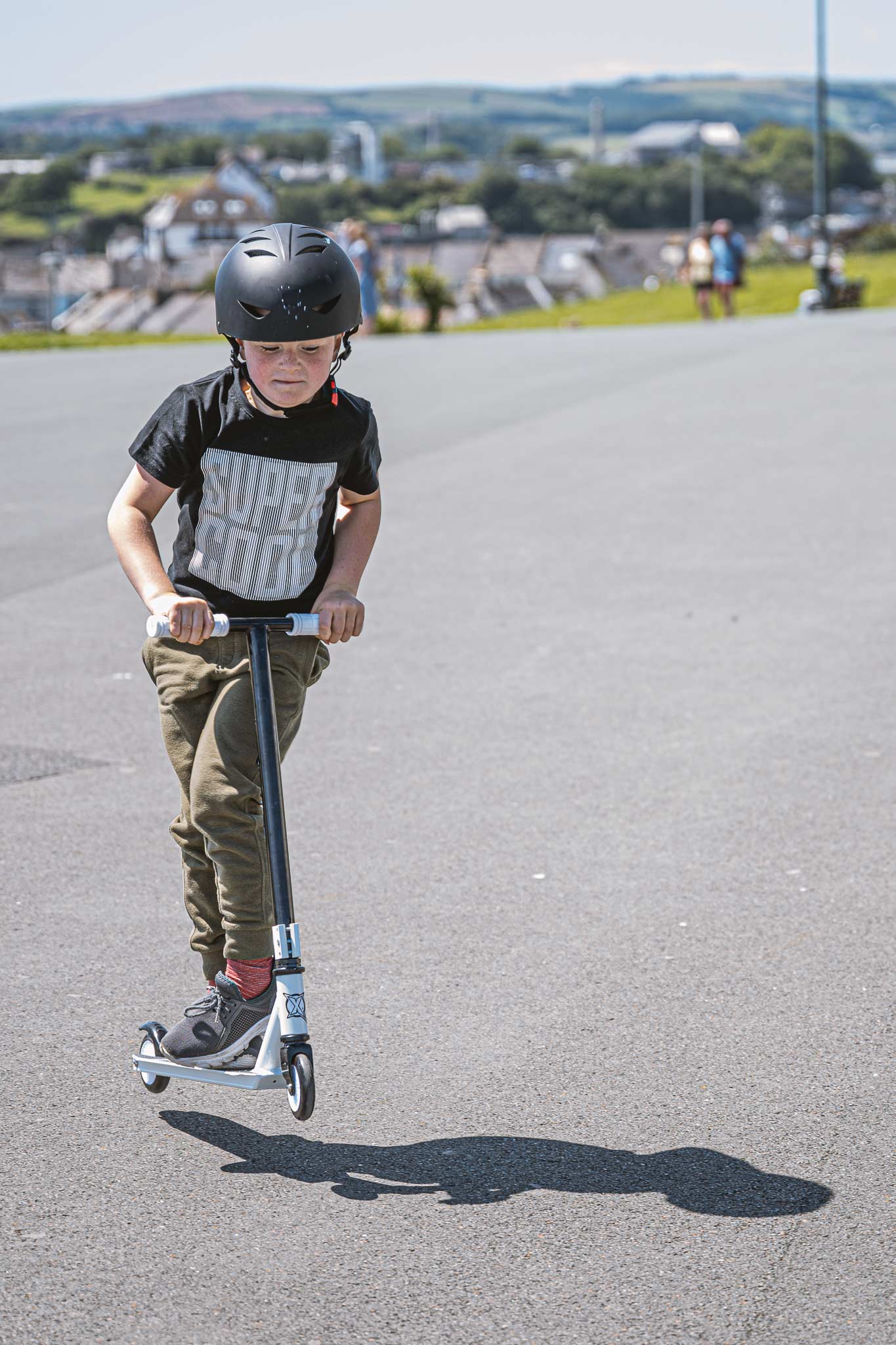 ABOVE : Jacob getting good air on Plymouth Hoe during his open air family Shoot
The Decisive Moment
Always be ready. It may sound trite but when photographing children, babies and families, it is crucial that you are confident and ready and as present as your subjects. So that when that decisive moment occurs, you are already there and not worrying about setting up your camera, only to miss the moment itself.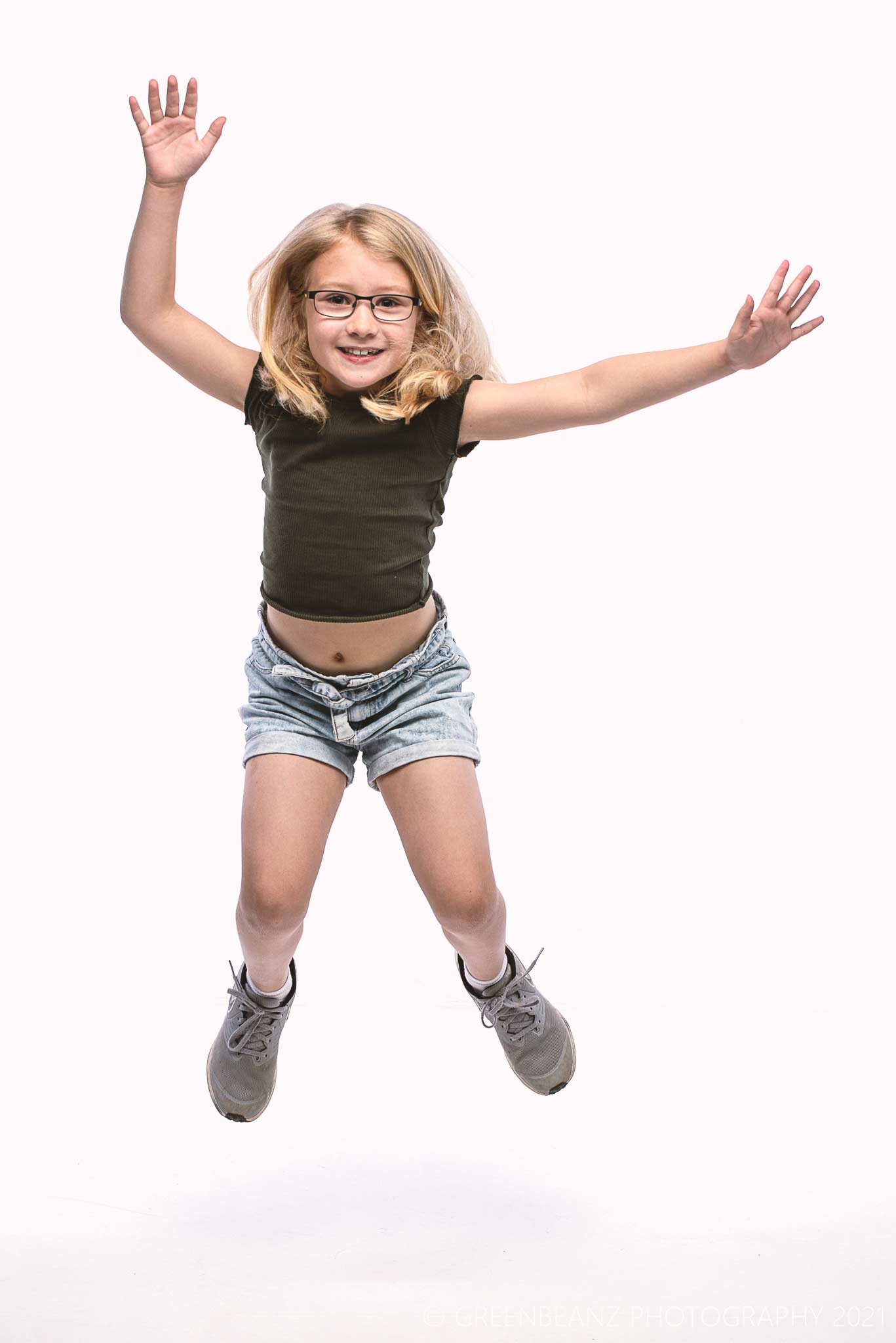 ABOVE : Young Plymouth actor Bonnie jumping for joy inside the studio
Jump For Joy
Most kids love to jump and are often thrilled with images of themselves suspended in the air and it never seems to get old. Some of the most positive feedback I have ever had are from adult Musicians , Boxers, and Performers 'Getting Good Air'. We may not all be able to 'float like a butterfly' for long, but most of us can jump for the fraction of a second needed to immortalise that moment.
BELOW : Young Plymouth runner leaves the ground at finish of race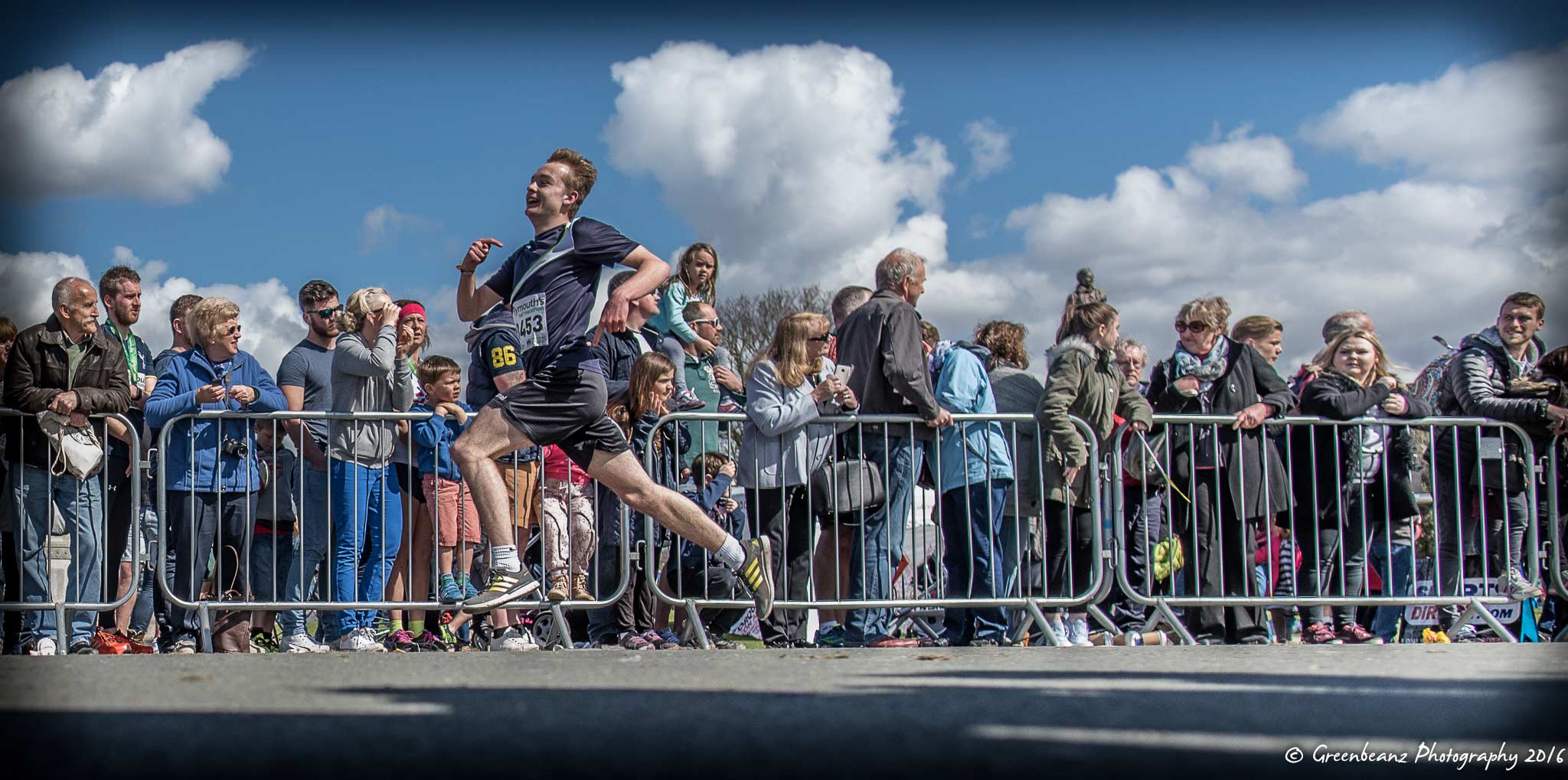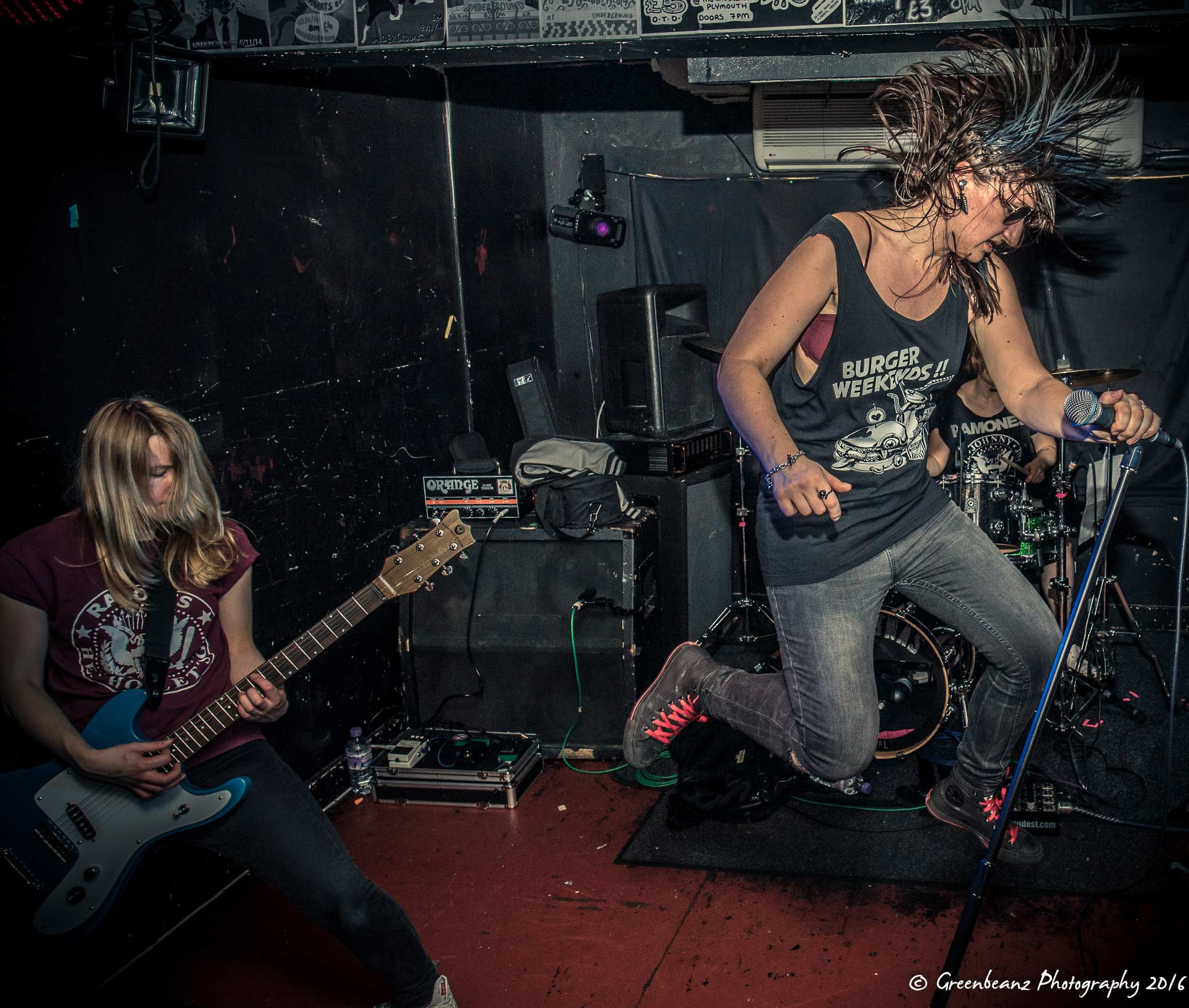 ABOVE : The Ramonas jumping for joy on stage at Underground Plymouth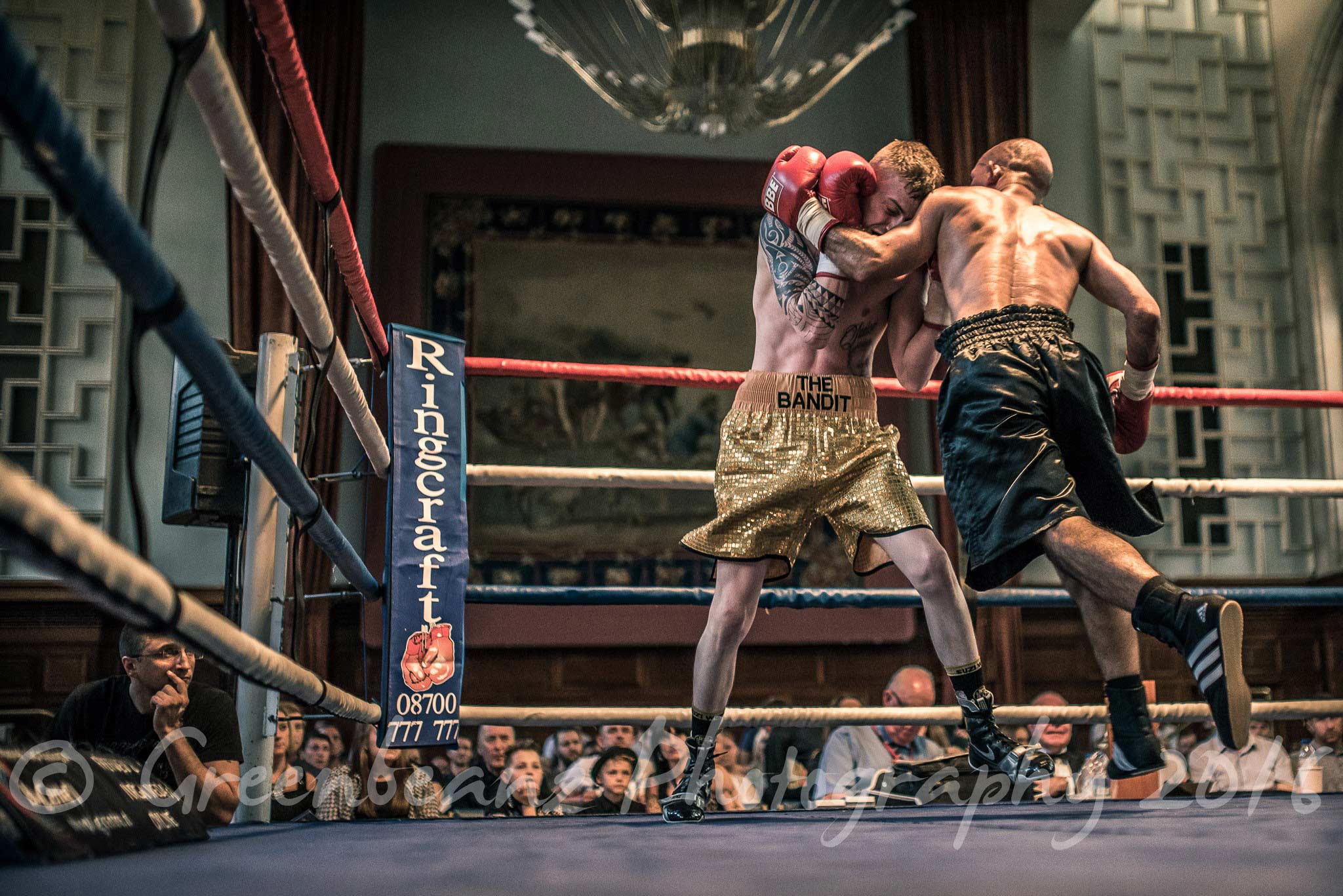 ABOVE : Boxers at Plymouth Guildhall floating like a butterfly
The Art of Waiting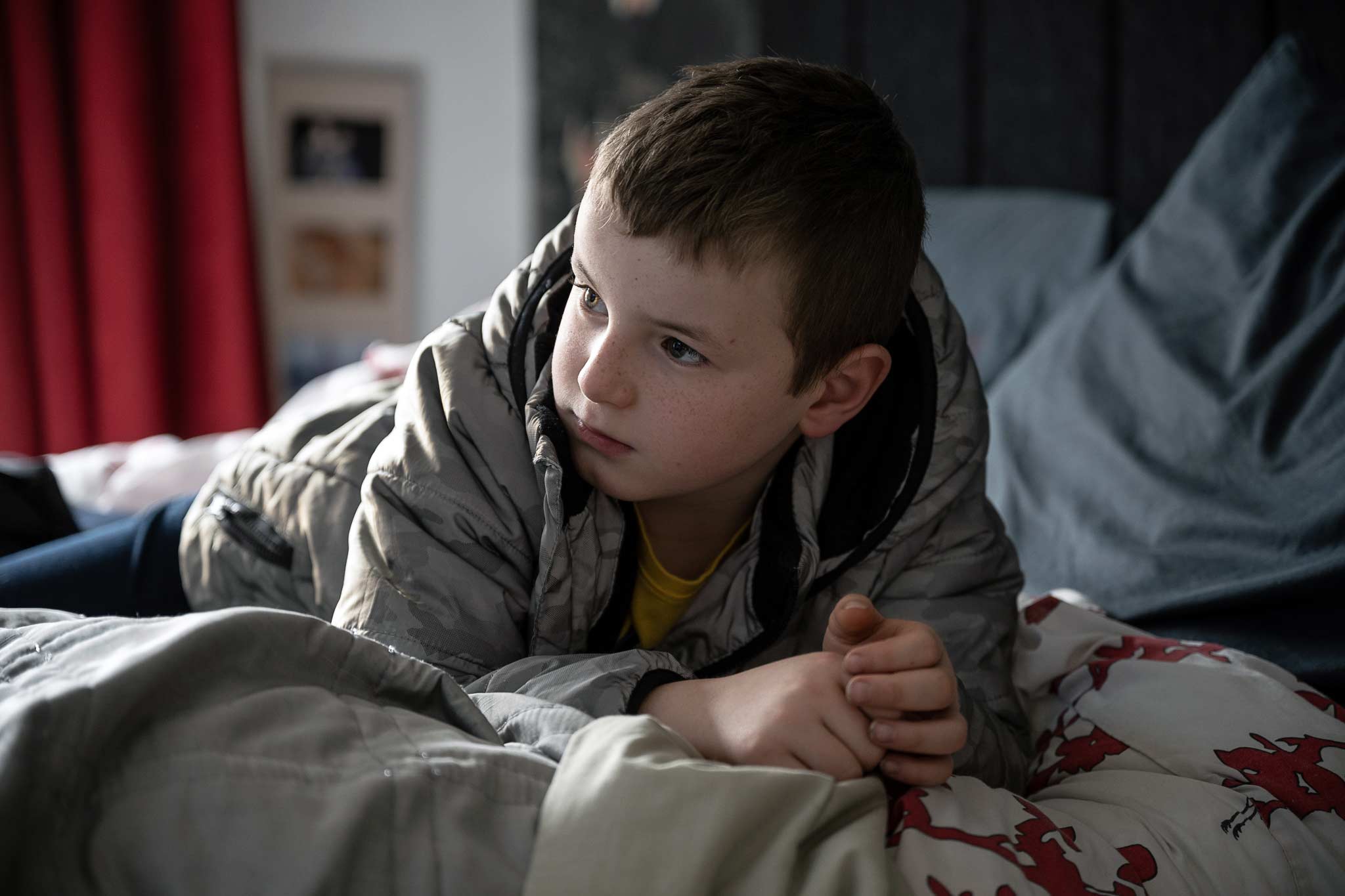 ABOVE : Jacob relaxed and waiting with natural light from a window
For young adults and children in family photography shoots, as well as young actors, it is often beneficial to work quickly and capitalise on those abundant energy levels before boredom and repetition kicks in. A studio can be an intimidating experience, especially if in the case of young people and children it is their first time posing for a professional portfolio. It is important to remember when helping them to work, that they are not addressing themselves as though peering into a mirror, but trying to make a connection with an unseen audience.
When photographing your own kids at home though, it is often those quiet candid moments of reflection that become treasured portraits one could never coach a child to pose for.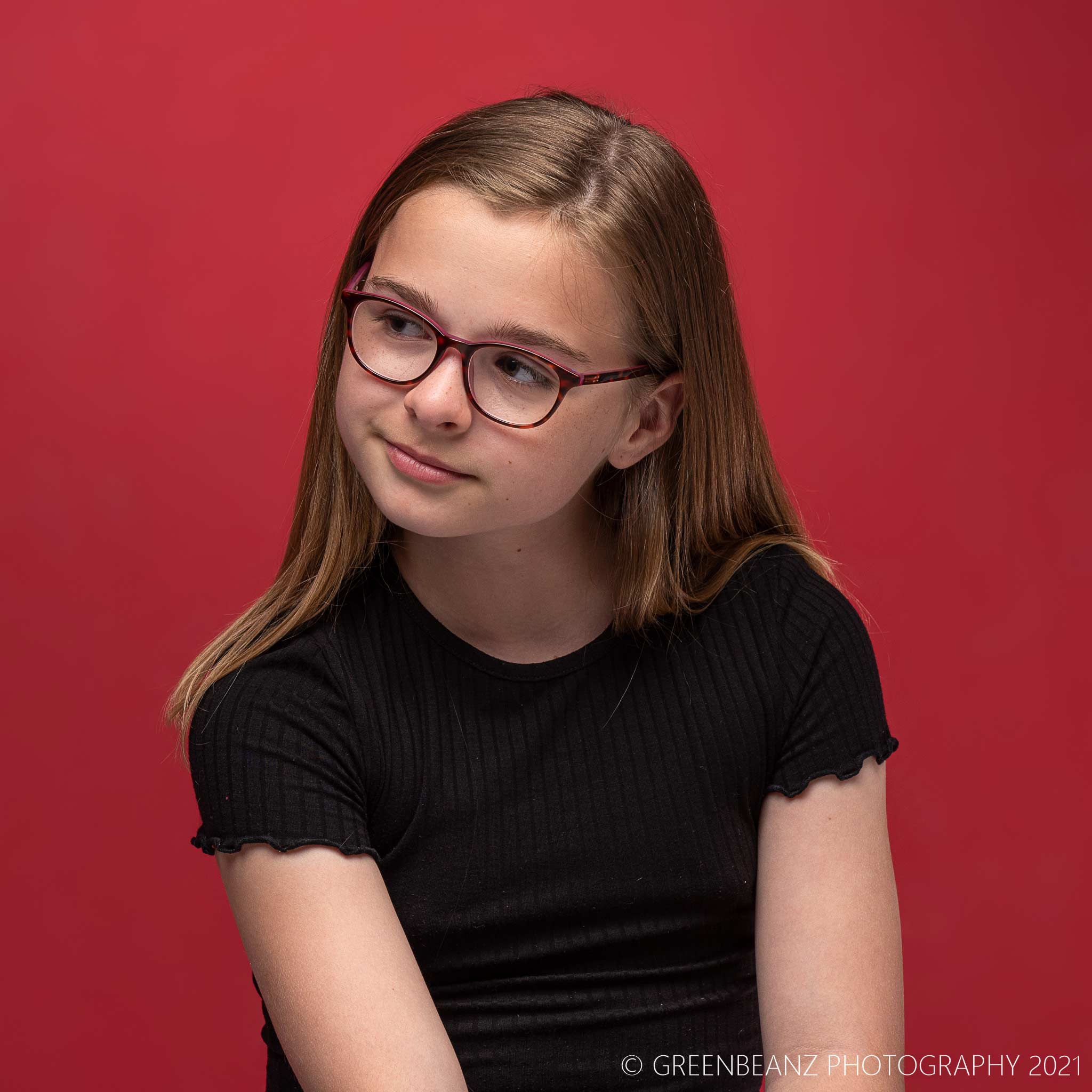 ABOVE : Lucy in the studio for Plymouth Headshot shoot
The Importance Of Colour
You do not need to know about colour wheels and colour theory to appreciate the huge difference colour and more importantly your judicious execution of the right colour combinations can make to a successful portfolio shoot.
Simple contrast using opposite colours on the colour wheel can add a real edge to photographs that will stand out in a sea of white. Colour is also a very evocative tool to utilise in exaggerating and conveying mood and emotion. The drama of a warm deep red backdrop will invoke a very different feel to a bright candy pink or a cool blue.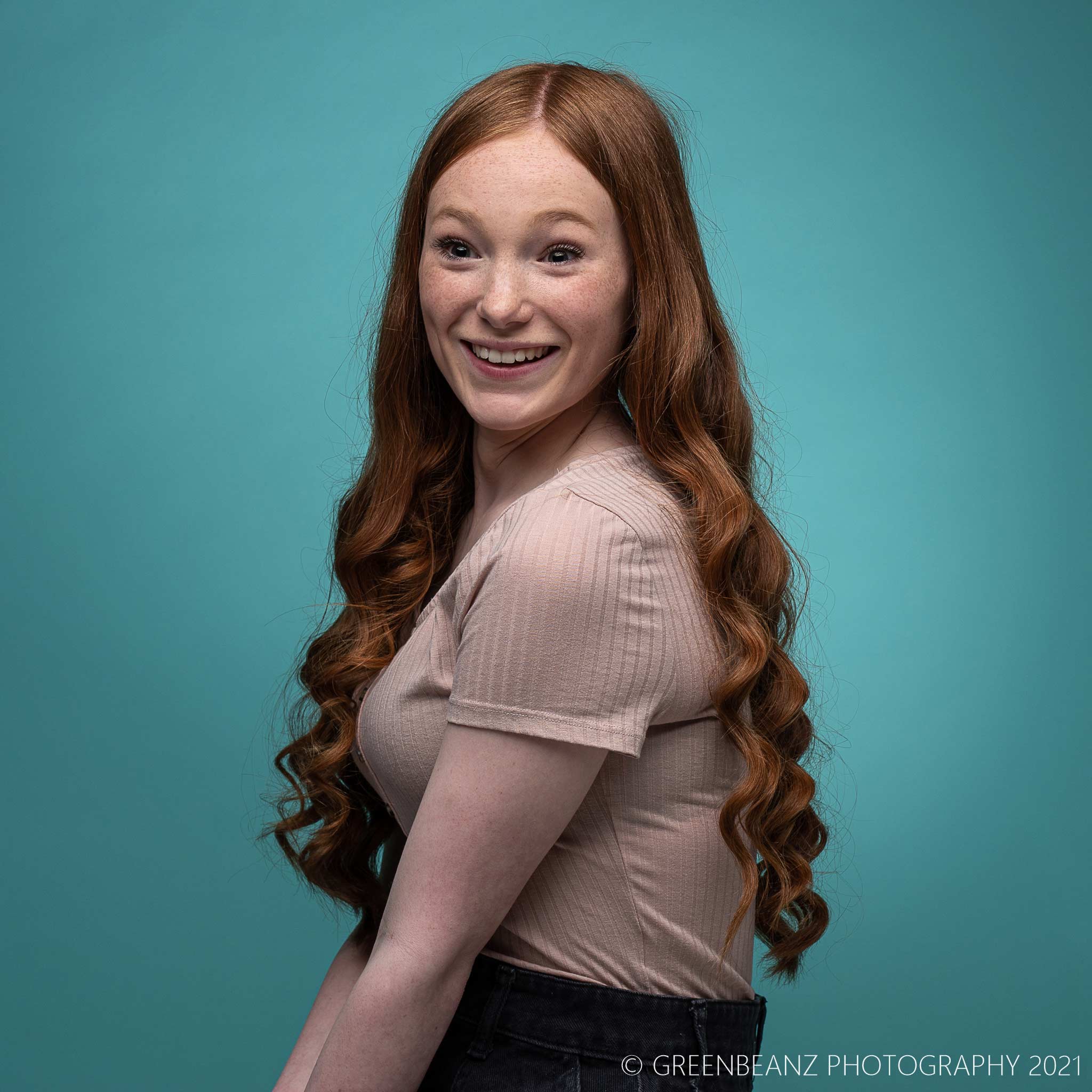 ABOVE : When you have amazing flame coloured hair like Maddison the right contrasting background colour can lift it even more and mirror the sparkle in those eyes.
Screen Time
Many of us have very legitimate concerns about the amount of screen time young people are exposed to, but the harsh truth is that time is not going to go backwards and make phones , tablets and gaming devices extinct any time soon. Use the time the child is engrossed in that game to engage with their imagination and look on the positive side of them holding a very convenient light source so near to their face and take a photograph. You may be surprised at the results.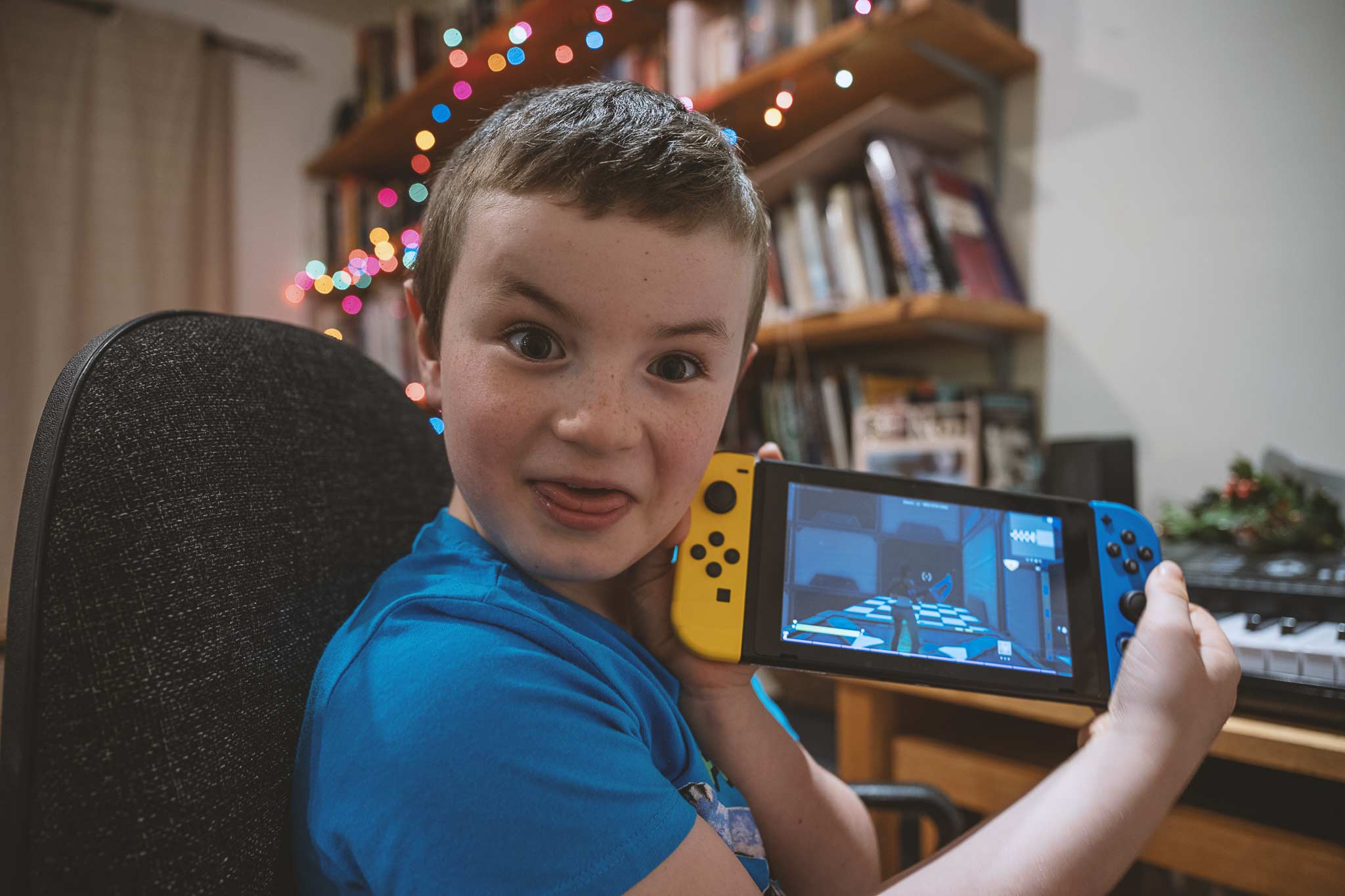 ABOVE : Jacob from Plymouth posing with his game for his informal home family shoot in 2020
Natural Light
There is no replacement for the naturally diffused light of the sun on an overcast day. That mid Grey is a joy for sports, events and news photographers who are then afforded the most flexible of envelopes and creates dynamic range under which to ply our daily trade. Harsh bright midday sun with it's attendant dark shadows and tendency to make subjects squint is much more challenging, but something you learn to work with, using shade where possible, and a reflector to bounce more light back toward your subject when it is required.
BELOW: Caden with window and tablet light in Plymouth Family Photo Shoot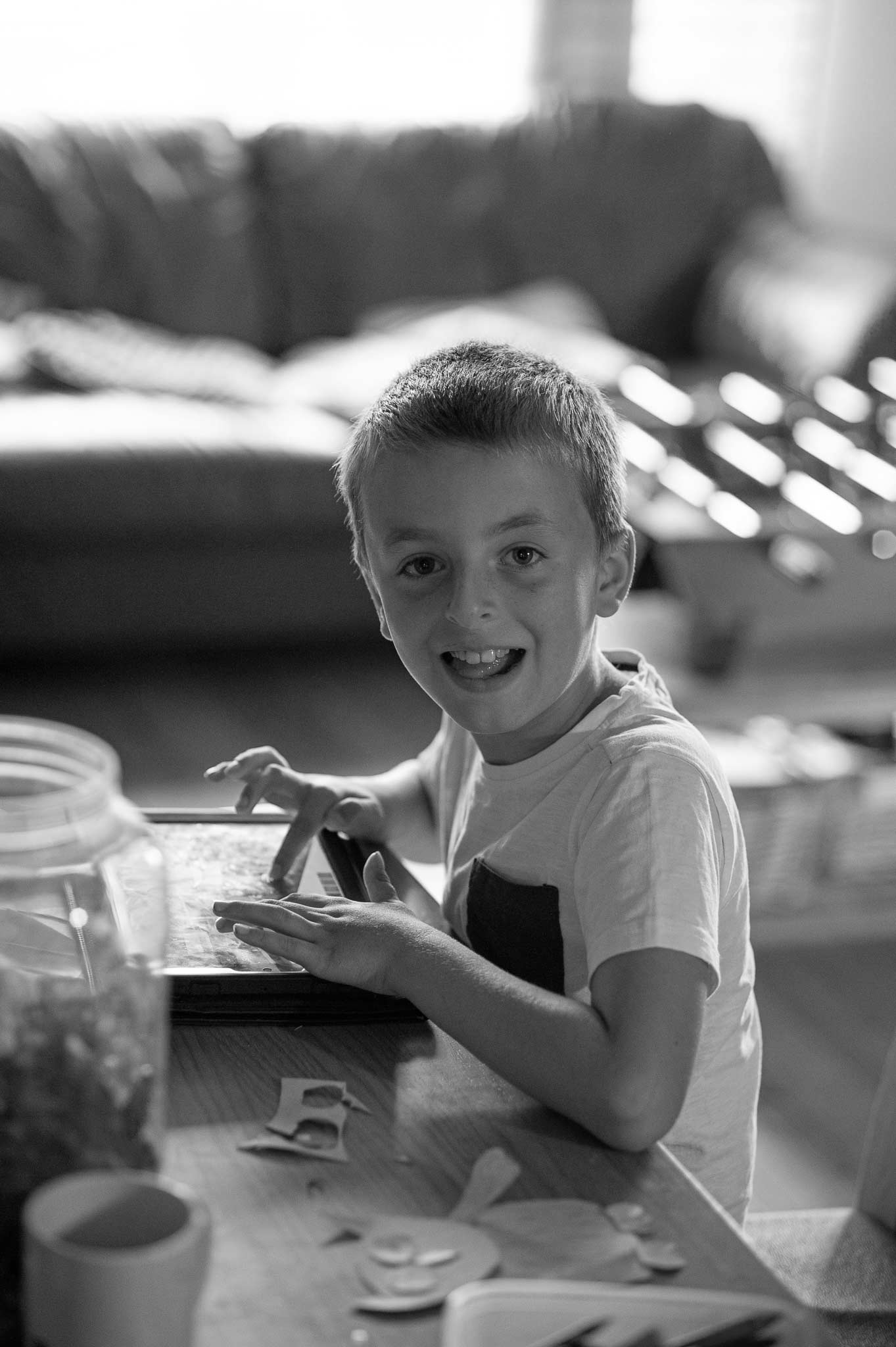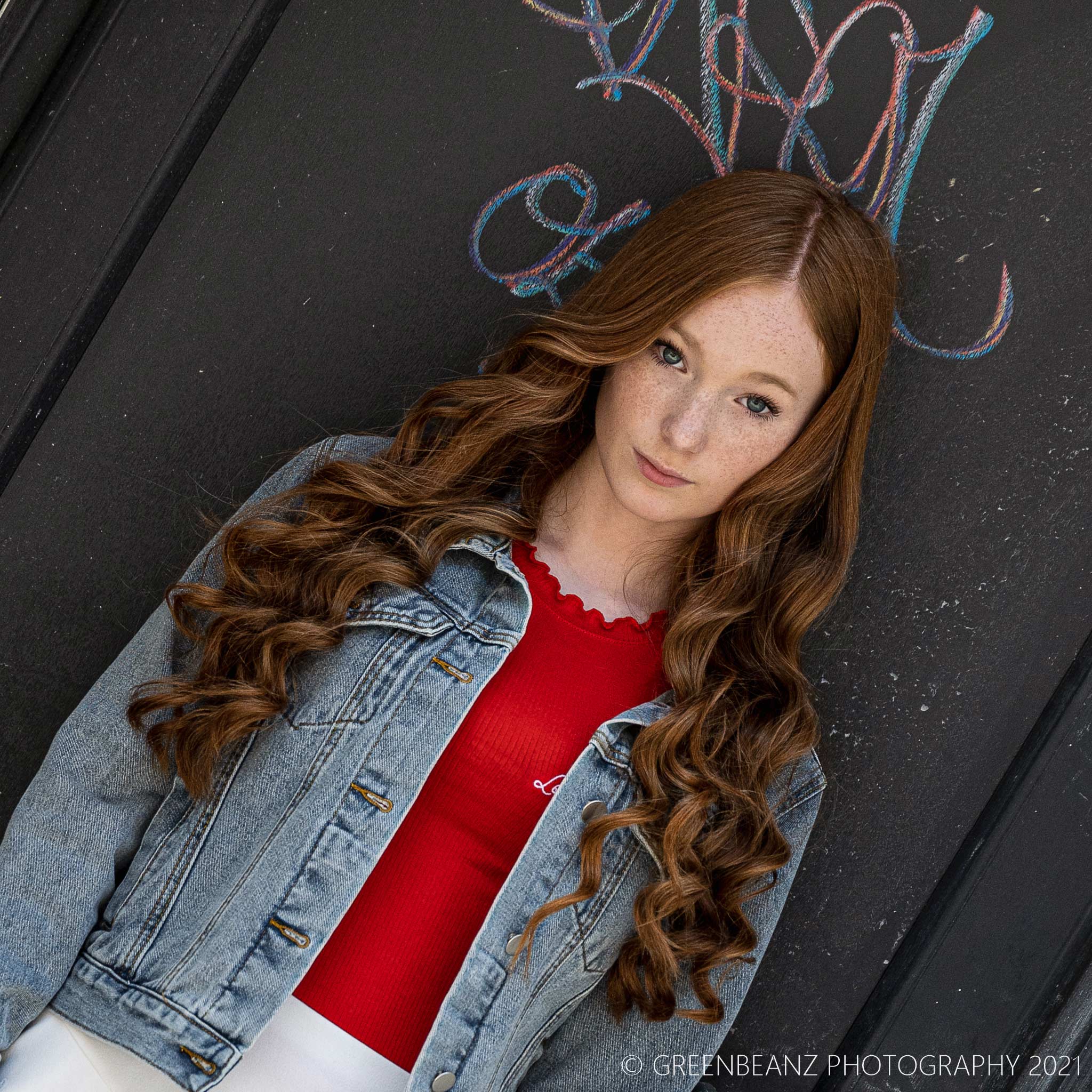 ABOVE: Teen Actress Maddison in natural light in Plymouth mixed portfolio Photo Shoot
Feeling Comfortable And Relaxed
The most important lesson I have learnt over the years spent photographing children and people in general, is to try and engage with them to a point where the photography becomes a secondary consideration. Many kids and adults, (myself included), do not enjoy having their photographs taken and so the more relaxed and genuinely interested you can be as a photographer in them and their story or what has happened to them today, the more likely it is that they will at least for a few moments take their mind of the reason for them being in front of a lens.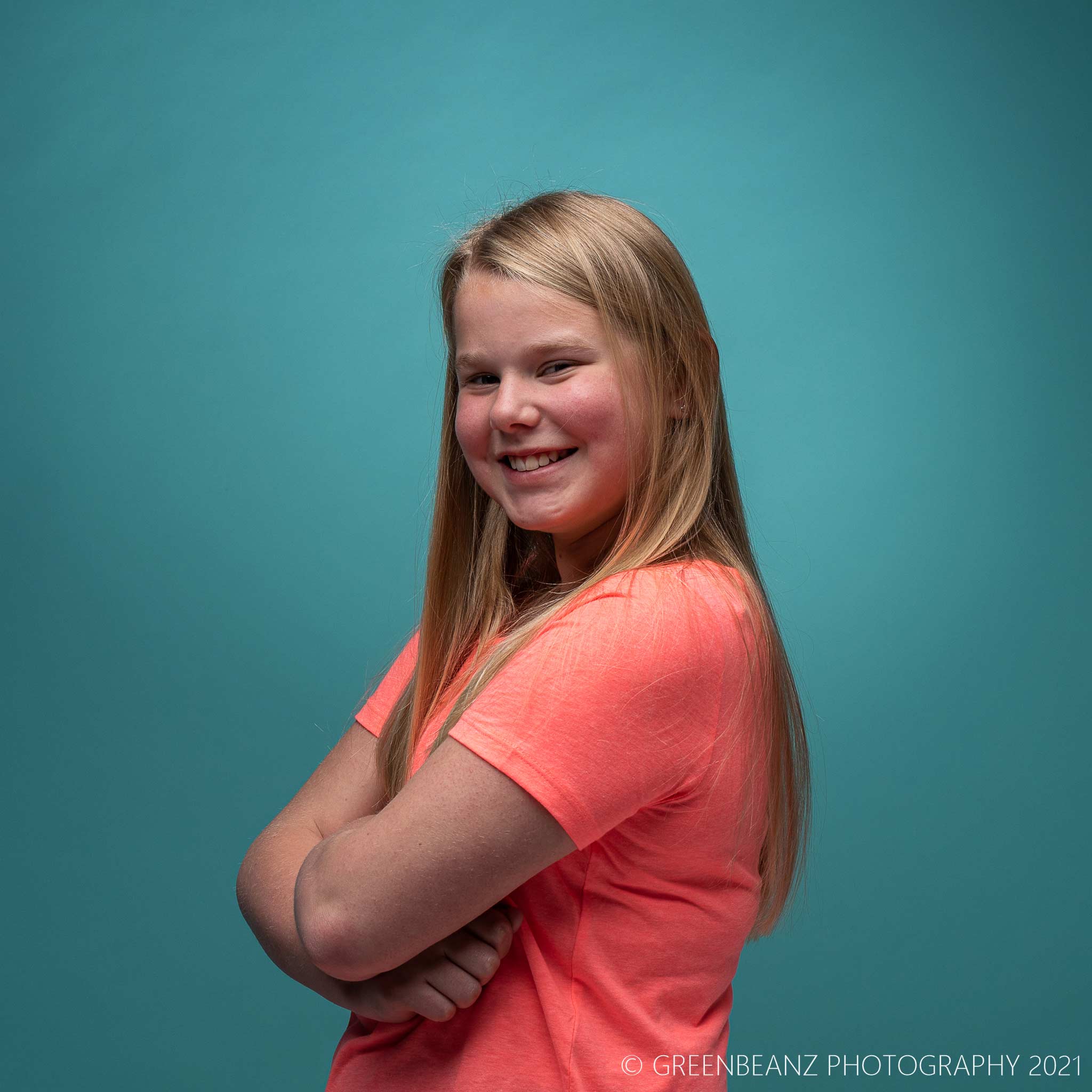 ABOVE : Daisy shows how important colour and wardrobe choice is when capturing images for an actor or models portfolio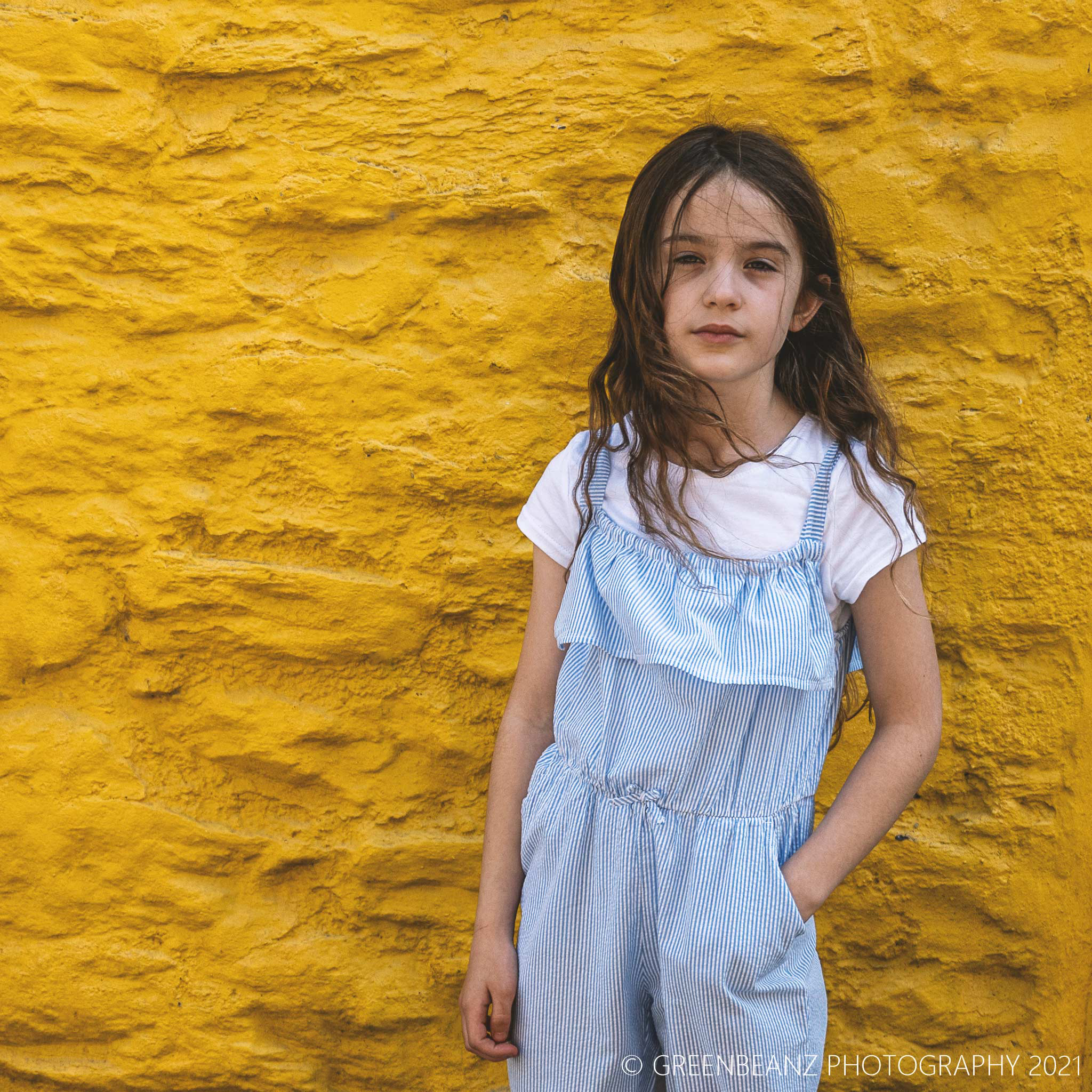 ABOVE: Eloise in natural light during Plymouth mixed portfolio Photo Shoot
Express Yourself
Have fun.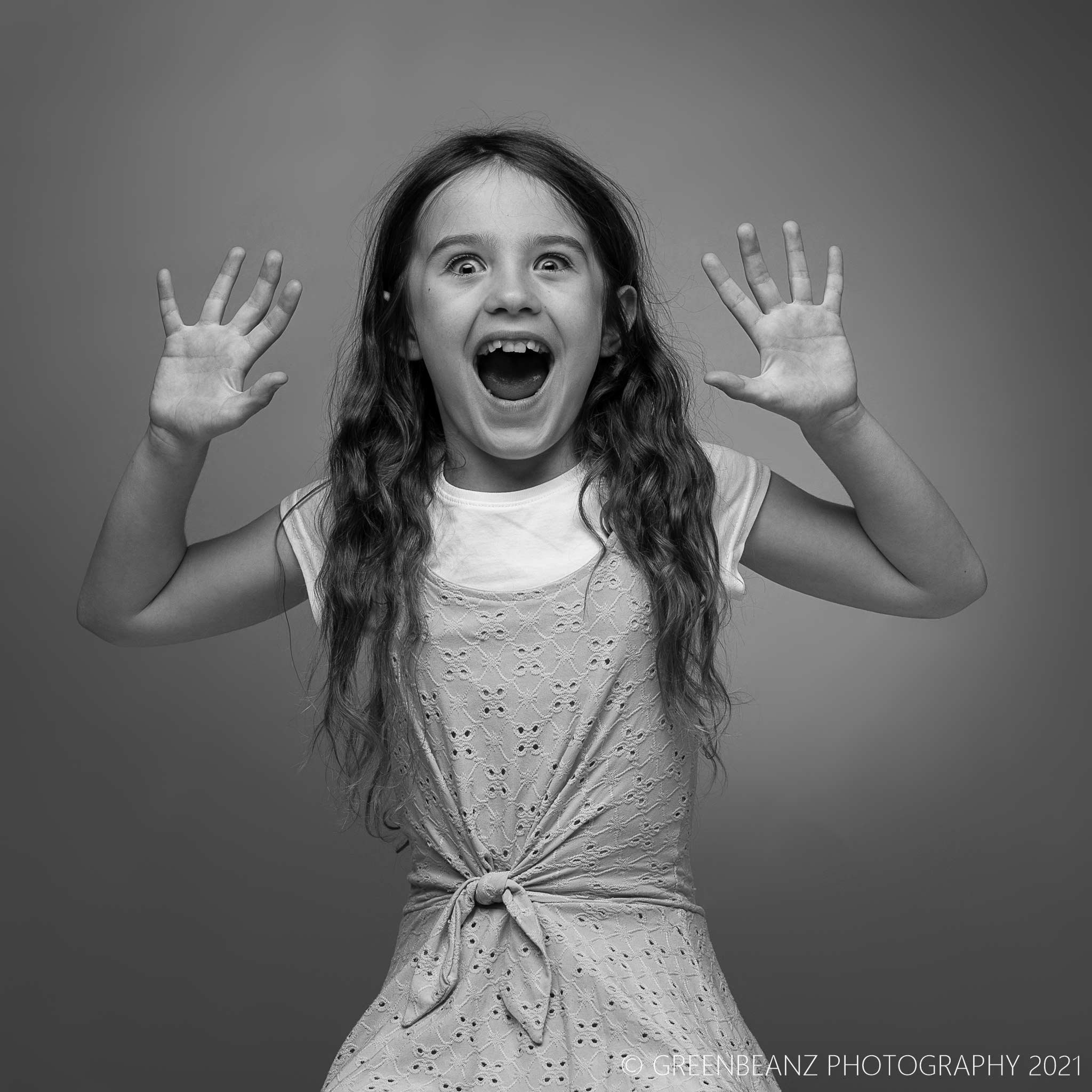 ABOVE : Plymouth actress Eloise a joy to shoot during her Plymouth portfolio shoot
Kids may not need reminding, but for families it is in my experience, much better to get as far away as possible from posed staid traditional photography shoots, where the subjects end up looking like they have undergone an ordeal they are in no rush to repeat.
BELOW : Young Plymouth Actor Robert during his Plymouth mixed portfolio shoot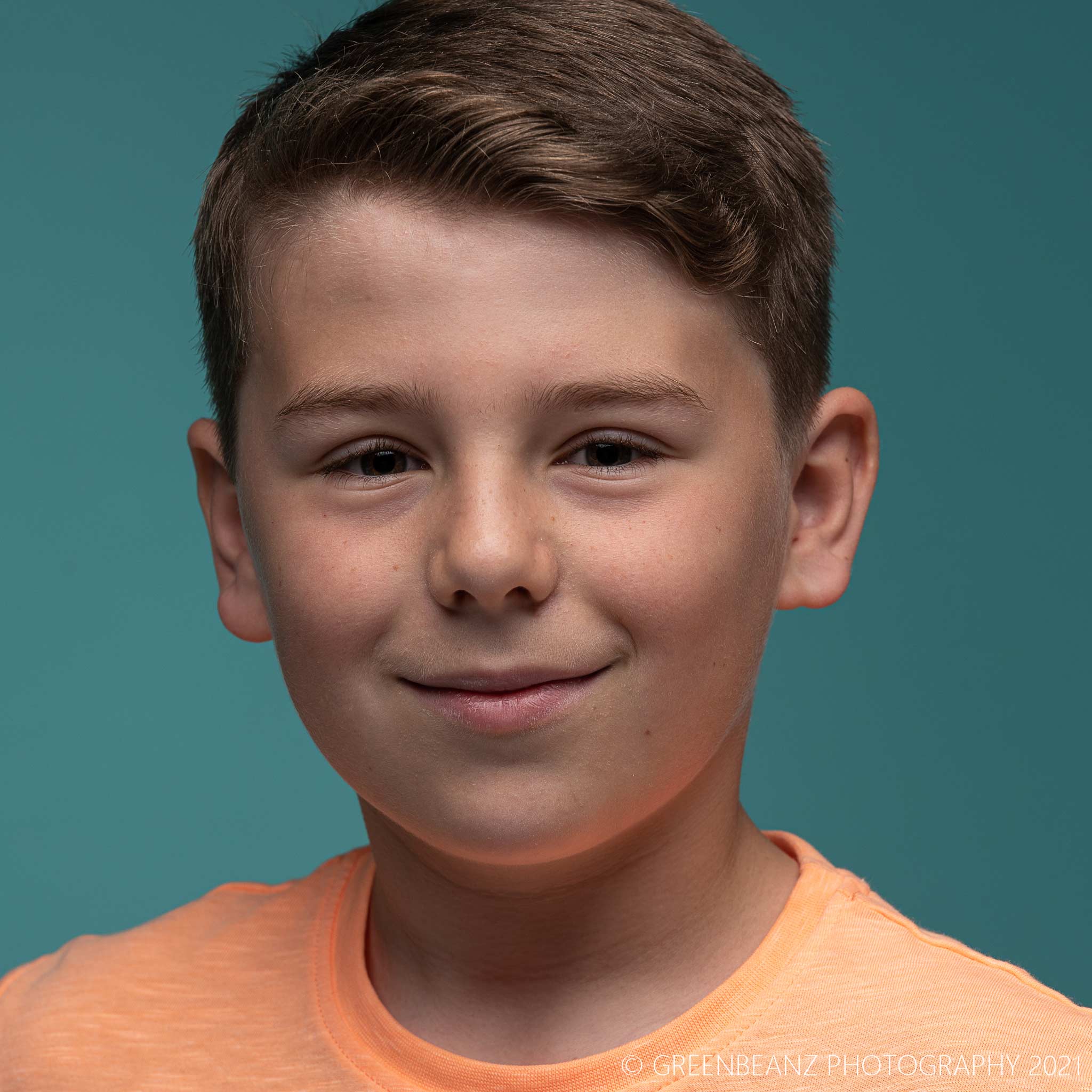 Outside candid shoots first to prepare for the informality of a studio based session are a great way to capture those you love all in one place and work as a lovely contrast and compliment to a studio shoot ,which should never be monotonous, but can give you the ability to control things and create magic images to treasure.
BELOW : Millie a Plymouth actress acting in the studio during her headshot session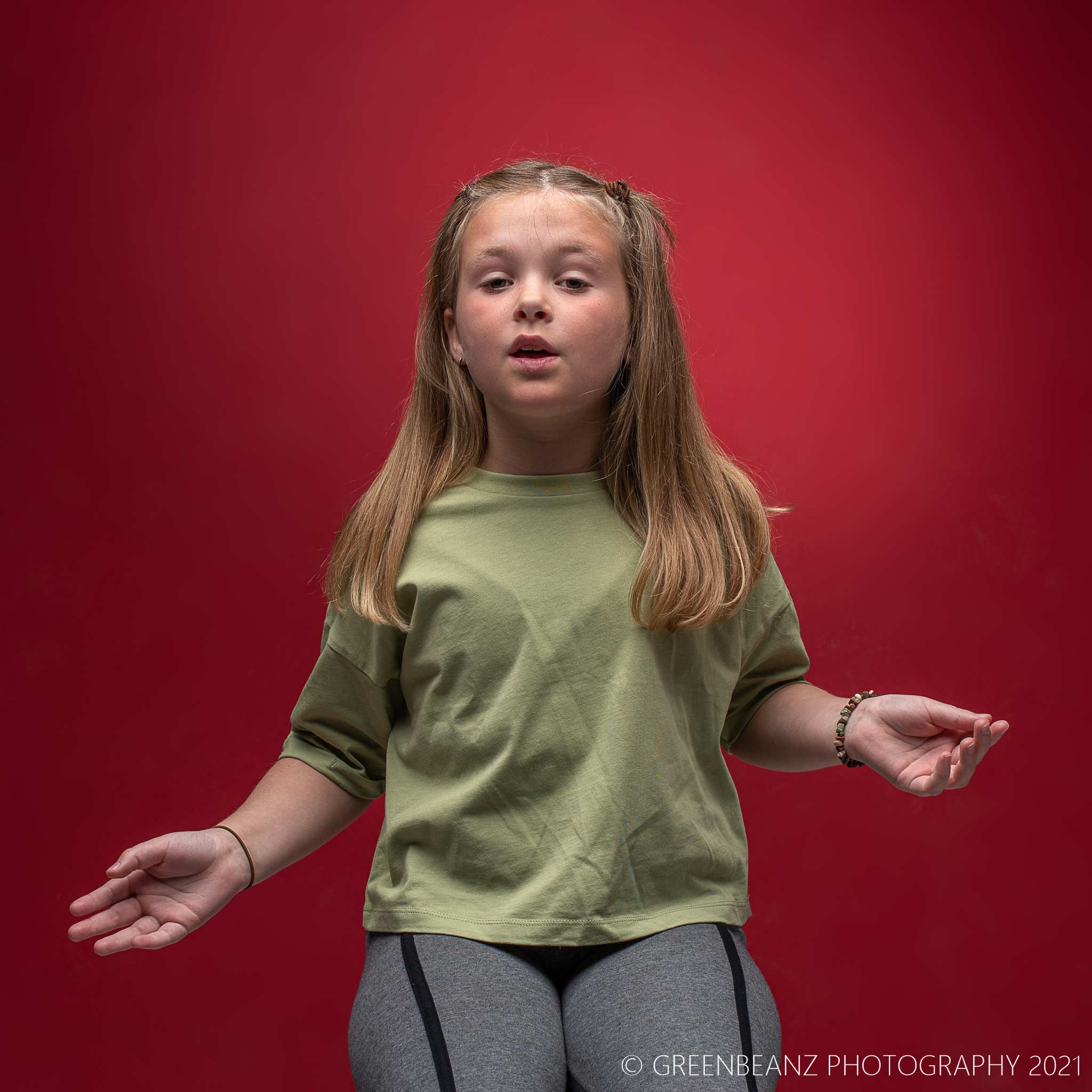 If you want to book me for a Family Photography Shoot, at home, in the open air or in a photographic studio, a set of professional headshots or a mixed portfolio shoot then you can contact me here for an obligation free consultation and/or quote
PRICE GUIDE
---