Greenbeanz Photography
Blog | Outside of the frame | Event Photography in Plymouth
ABOVE : Smeaton's Tower, The Eddystone Lighthouse on Plymouth Hoe
Event Photography in Plymouth
Plymouth is uniquely placed as a gateway to both the Cornish Peninsula and the European Continent. To be a photographer in Plymouth is to be blessed with some of the greatest light in the UK.The brooding drama of Dartmoor and the open beckoning light of the sun bounced of the sea on Plymouth Hoe and the sound. Event photography in Devon and Cornwall offers incredibly diverse challenges, but can be very rewarding.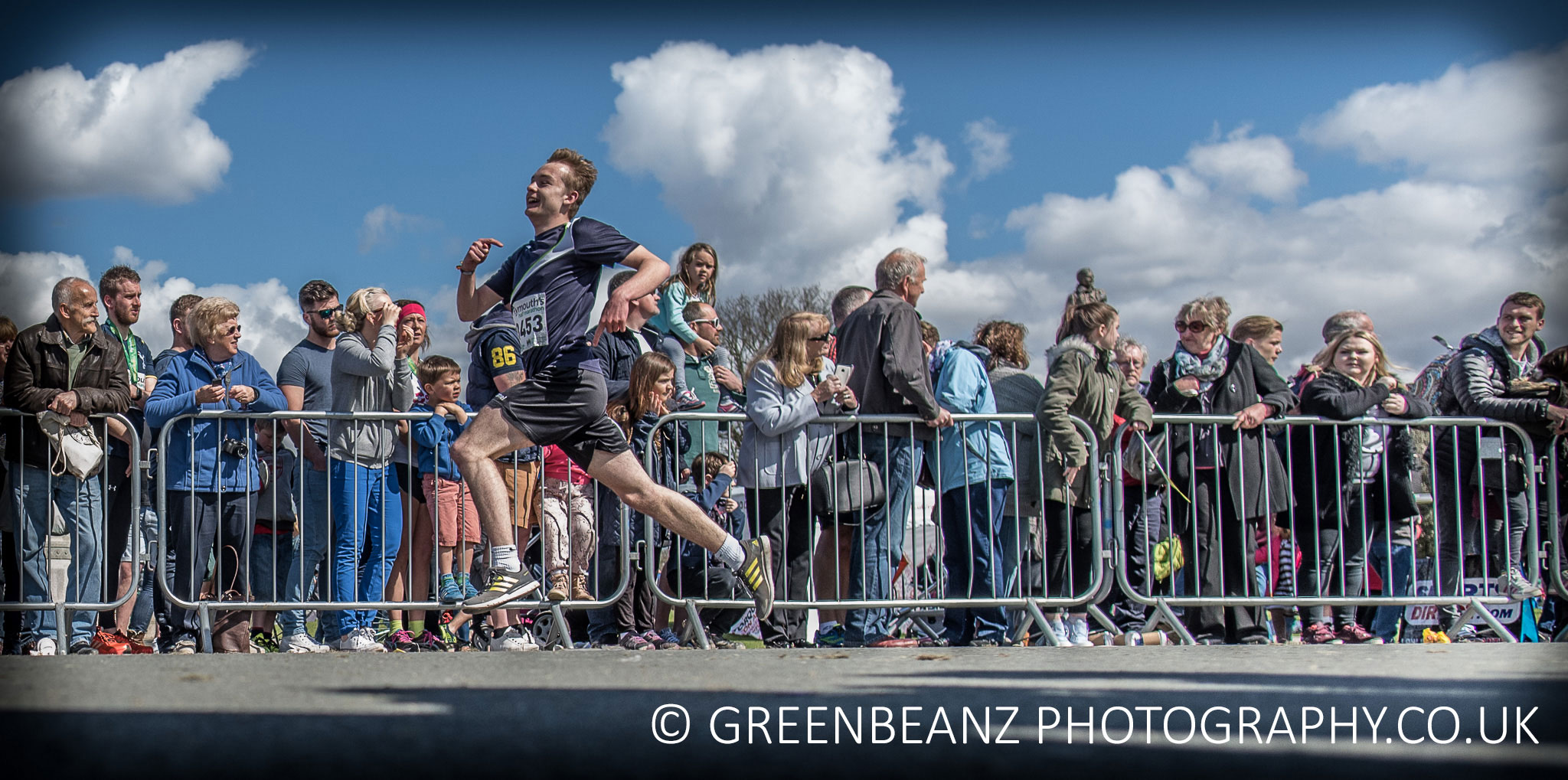 ABOVE : Plymouth Sports Event Photography. Runner finishes the Ocean City Half Marathon
Plymouth University and Plymouth College of Art have outstanding photography courses and it can be no coincidence that graduates from both have gone on to be great professional photgraphers here in Plymouth. The city has a thriving arts and music scene, providing ample opportunity for anyone with a camera, and the neccesary patience and discipline, a great chance to hone their skills.

ABOVE : Plymouth University Event Photography Young Contemporary 2016
From huge international events like MTV crashes drawing massive crowds on Plymouth Hoe and the Ocean City Blues and Jazz Festival on the historic barbican, the city has hosted gigs from local and internationally touring acts in a variety of music venues spread across the city, in fact there is rarely a night without somebody performing on stage, and it is within this creative melting pot that Greenbeanz photography was formed. Plymouth events are about much more than music though.
The Rolex Fastnet Race, The British Firework Championships, Flavour Fest and the Seafood Festival, Plymouth Pride, The annual Illuminate parade.There is also much to look forward to, in 2018 the upcoming Mayflower 400 celebrations and later this year the 50th Anniversary of the return of Sir Francis Chichester.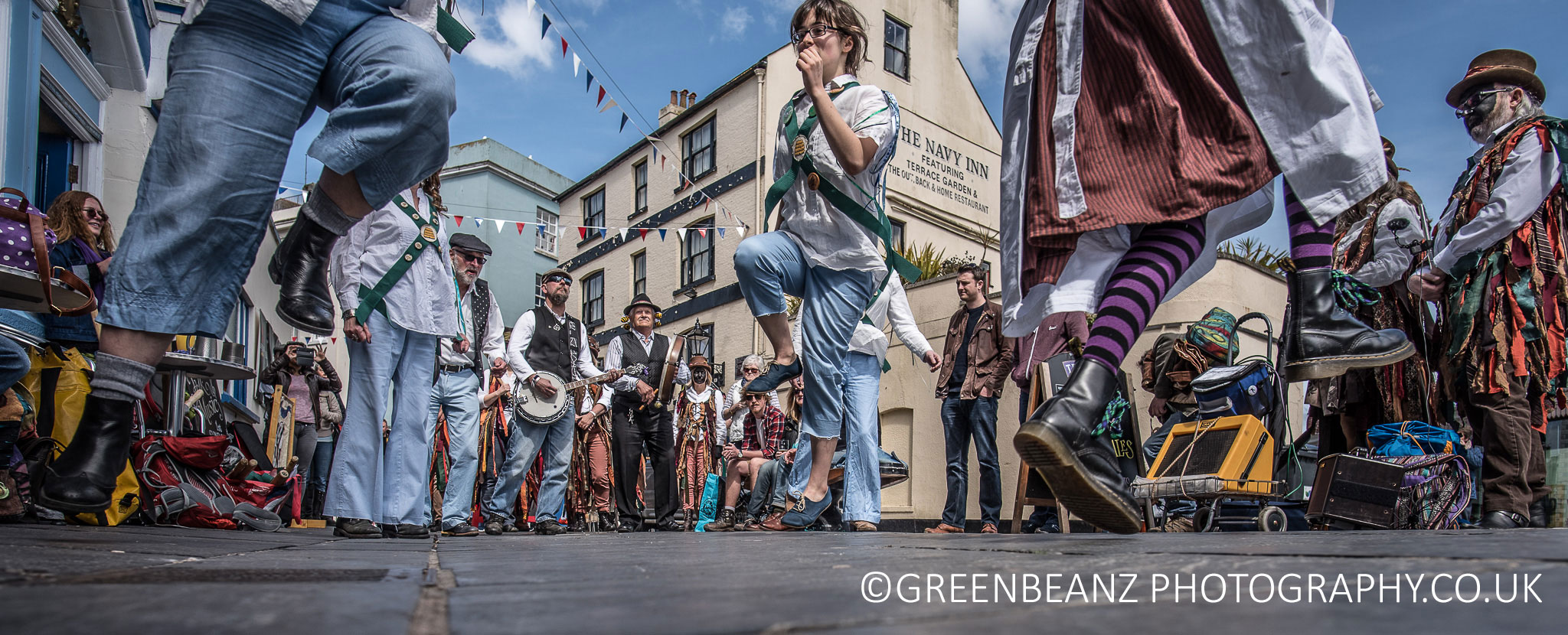 ABOVE : Plymouth Barbican Photograph of the Old Town Twelves Morris Dancers
In Sport, Art, Living History, Community Engagement, the city has a strong cultural backbone from which the network of organisations hosting events has continued to grow. While capturing the passion of fans and participants in local sporting events is quite different to photographing art events across Plymouth, documenting the atmosphere is just as crucial. Having a proven track record photographing events in Plymouth galleries, halls and art spaces, makes the discrete and candid capture of establishing shots, at these venues and events, a much simpler proposisiton than somebody visiting the venue and/or event for the first time.
Plymouth likes to do things differently and for a local photographer this means being ready for one of the greatest events programs in the UK with activities, festivals and programmes running throughout the year. The union street party, Plymouth's art weekender, The Freedom Field's Festival, Plymouth's Punx Picnic, the list goes on, but the one thing that unites them all is the enthusiasm and diversity of those taking part. The divide between the public and the organisers is often blurred and this makes events very welcoming and built with the audience in mind, not as some abstract notion of what people want to see.

ABOVE : Event Photograph taken at Plymouth's School of Creative Arts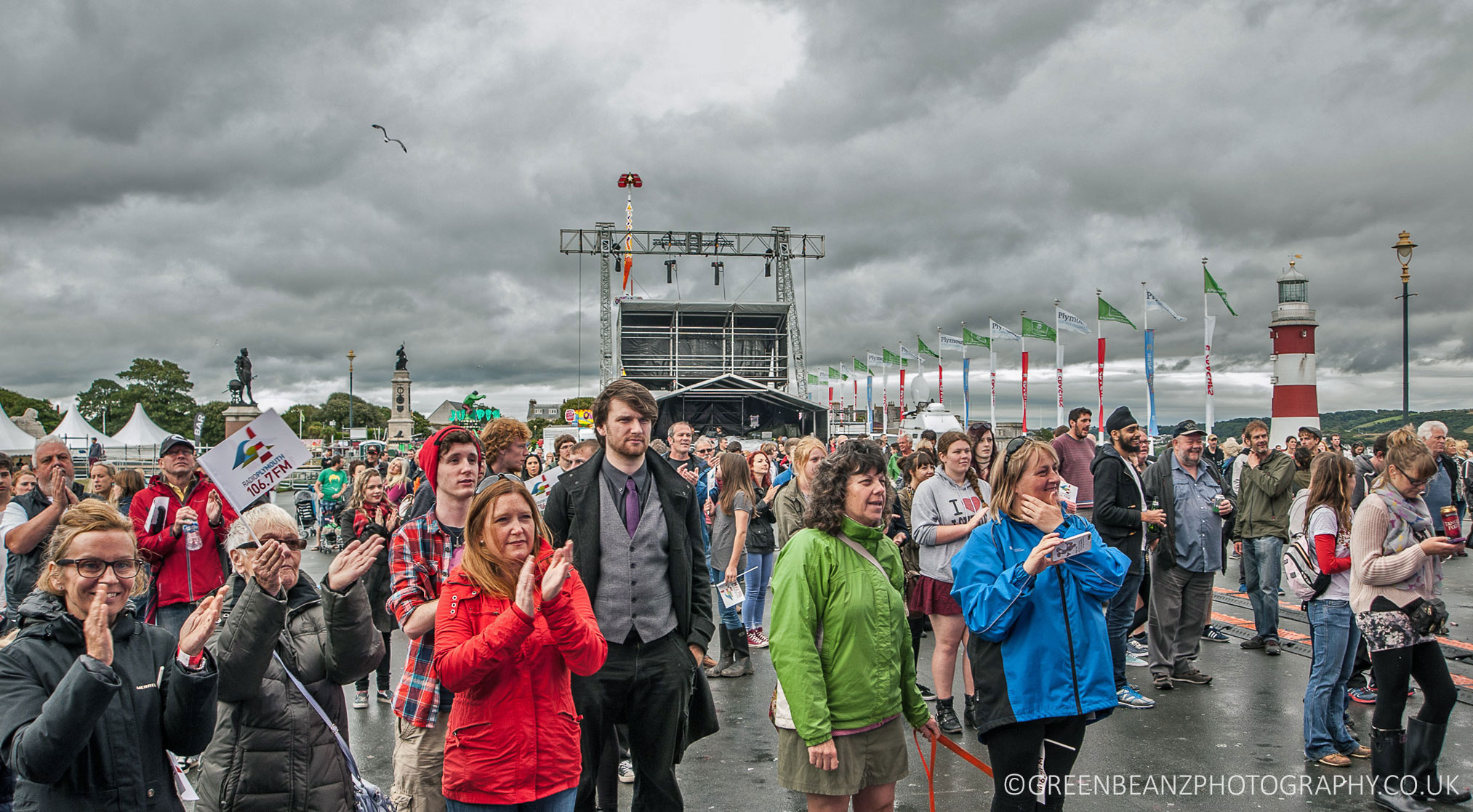 ABOVE :MTV Local. Even in terrential rain fans brave the conditions and gather to watch Plymouth bands play the final day of MTV Crashes on Plymouth Hoe
BELOW : Photograph taken on Plymouth Barbican at the former studio of Robert Lenkiewicz