Greenbeanz Photography
END OF YEAR REVIEW | 2021 in pictures | Devon and Cornwall Event Photography | Blog | Outside of the frame
End of Year Review | 2021 in Pictures | Plymouth Devon and Cornwall Event Photography
2021 is coming to a close so here are some of my favourite images from the year. There are some client images that I cannot share for various reasons (Albums are not yet out, tours have not commenced, private celebrations and corporate events that not all involved want to share etc) but here are a collection of memorable photographs from 2021 and some thoughts on why the first 12 were chosen.
Most of the images when clicked will take you to the original gallery they first appeared in or the artists webpage in a seperate tab (on PC and Mac).

Enjoy and have a fabulous 2022.
BELOW : 'The Hatchling' takes flight on Plymouth Hoe 2021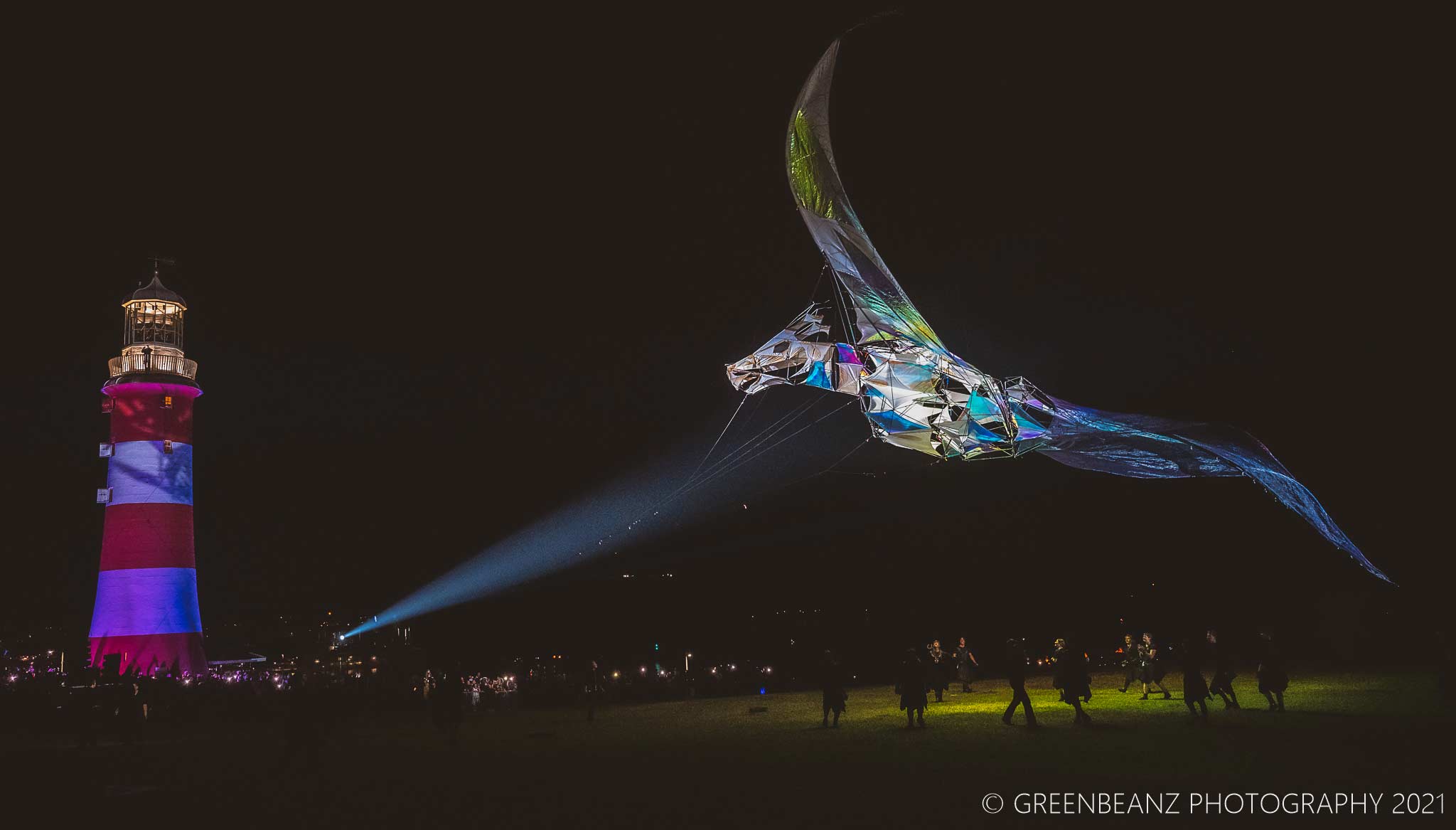 1. The Hatchling
2021 was a difficult and tragic year for so many with the Covid pandemic seeming to be without end, especially here in Plymouth, when in August a gunman killed five people, including a child, before turning the gun on himself.
'The Hatchling' a giant puppet dragon which had been set to emerge in Plymouth city centre in early August as part of the postponed Mayflower 400 celebrations was delayed as a mark of respect but came to the city in the final week of August. It was on that second day, the 29th of August this photo was taken.

It was almost as though the great beastie was born aloft on the will power and belief of the crowd gathered on Plymouth Hoe. It really was a beautiful and moving moment. It was a fantastic achievement by all involved, and cemented the fact that magic is not just something you find in books. Don't ever let people tell you that Plymouth is a place for small minds that never dare to dream, because this was another testament to the real empowering belief in creativity and positivity that has driven the hearts of many here for generations.
BELOW : Beckley Point Gothic in 2021
'The architectural merits of Plymouth's post war skyline have always been a contentious topic, with very strong opinions on either side. I like to think that whatever your views are of the Beckley Point Building, it at least aspires toward something. There is a Gotham like movie prop element to it's twin faceted frontage and I often think a giant marshmallow man or ape would not be able to resist hanging off it, when the skies look like they did on this day in April.
BELOW : Graffiti and Art wall in Honicknowle Plymouth 2021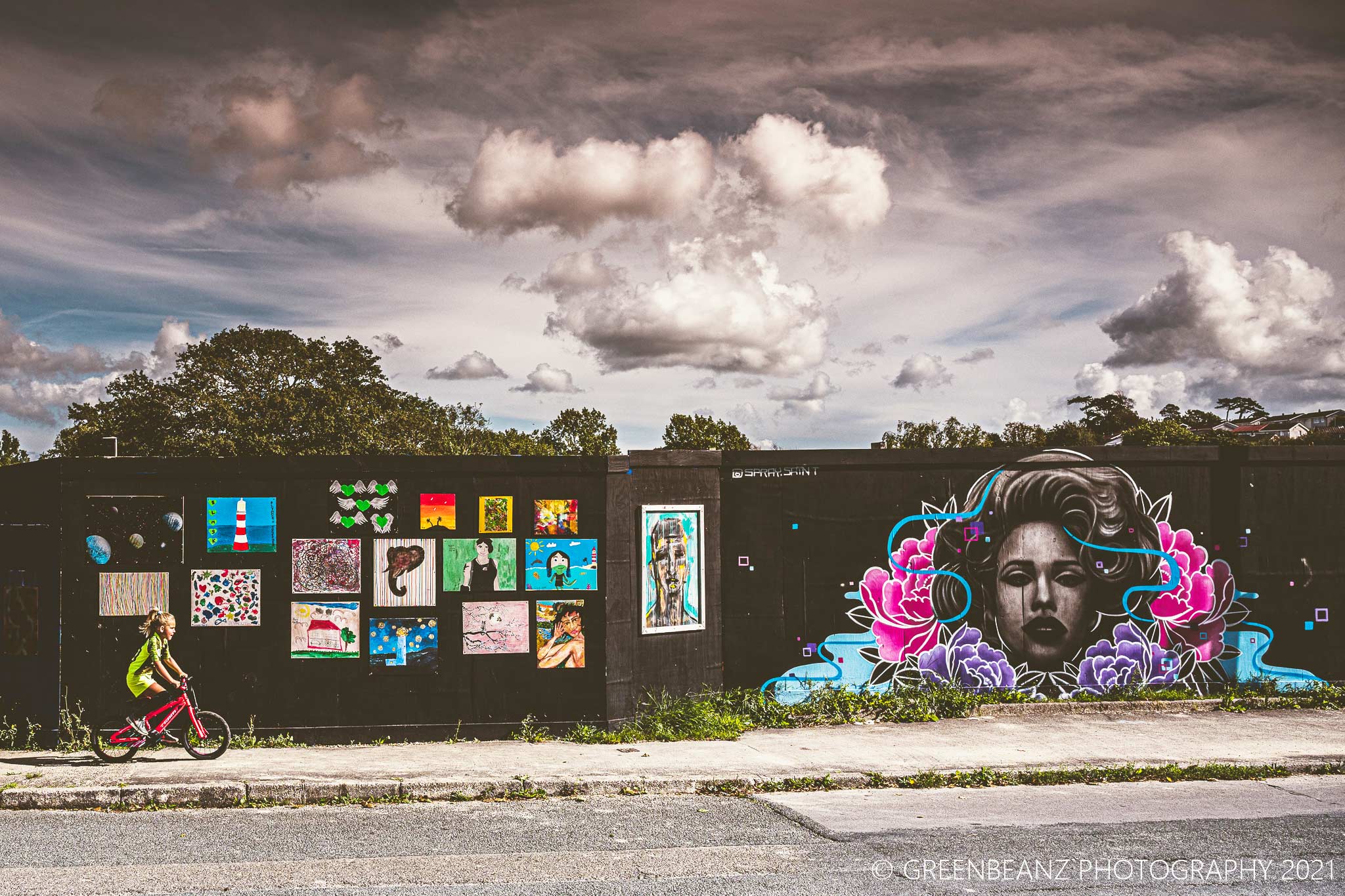 3. Cloudbusting
Plymouth Artists Together have started to transform the city with public street art and this wall in Honicknowle is no exception. Not far from where I spent most of my childhood the art itself to me is incredibly powerful in sanctioning every child's right to dream. Riding your pushbike with this as a backdrop allows you to believe that anything really is possible.
BELOW : Maddison stuns the audience in an LS Drama Workshop production of 'Cats' in Plymouth February 2021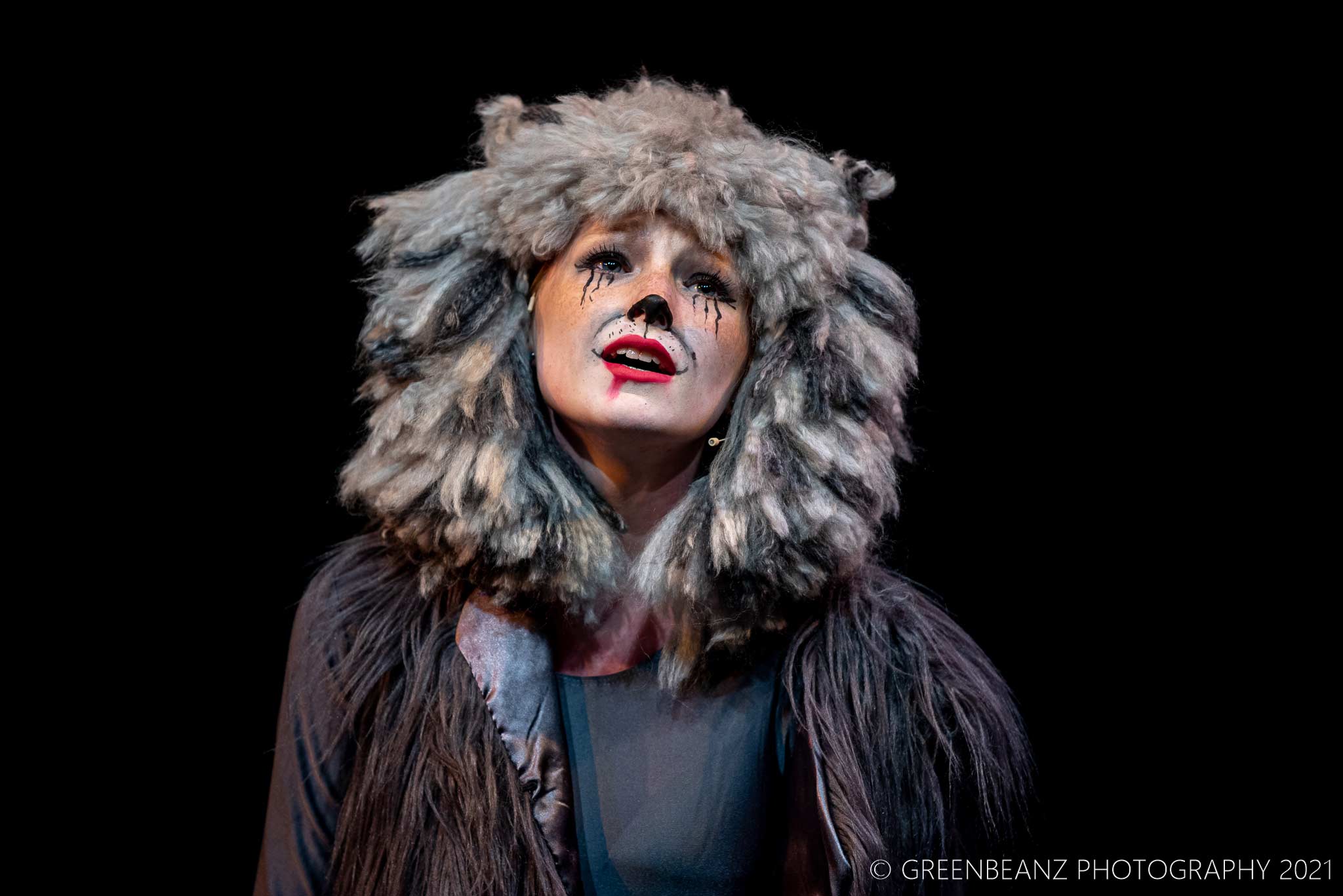 4. Memories
Laura Shepherd's amazing 'LS Drama Workshop' has constantly raised the bar year after year for what you can expect from a youth centred production. Maddison and her fellow cast members absolutely smashed it this year, and this song and performance just floored me in the dress rehearsal where Theatre stills are traditionally taken.
BELOW : Acrobatics from Plymouth Parkour at the Petrolheadz event on Plymouth Plaza in July 2021
5. Jump
Plymouth Parkour and Plymouth's Barbican Theatre 'Petrolheadz' production in the city centre did so much to engage a young audience and gave me plenty of opportunities to choose decisive moments in a year where performance photography returned in venues across the city.
BELOW : Plymouth Punks at Plymouth's Punx Picnic in September 2021.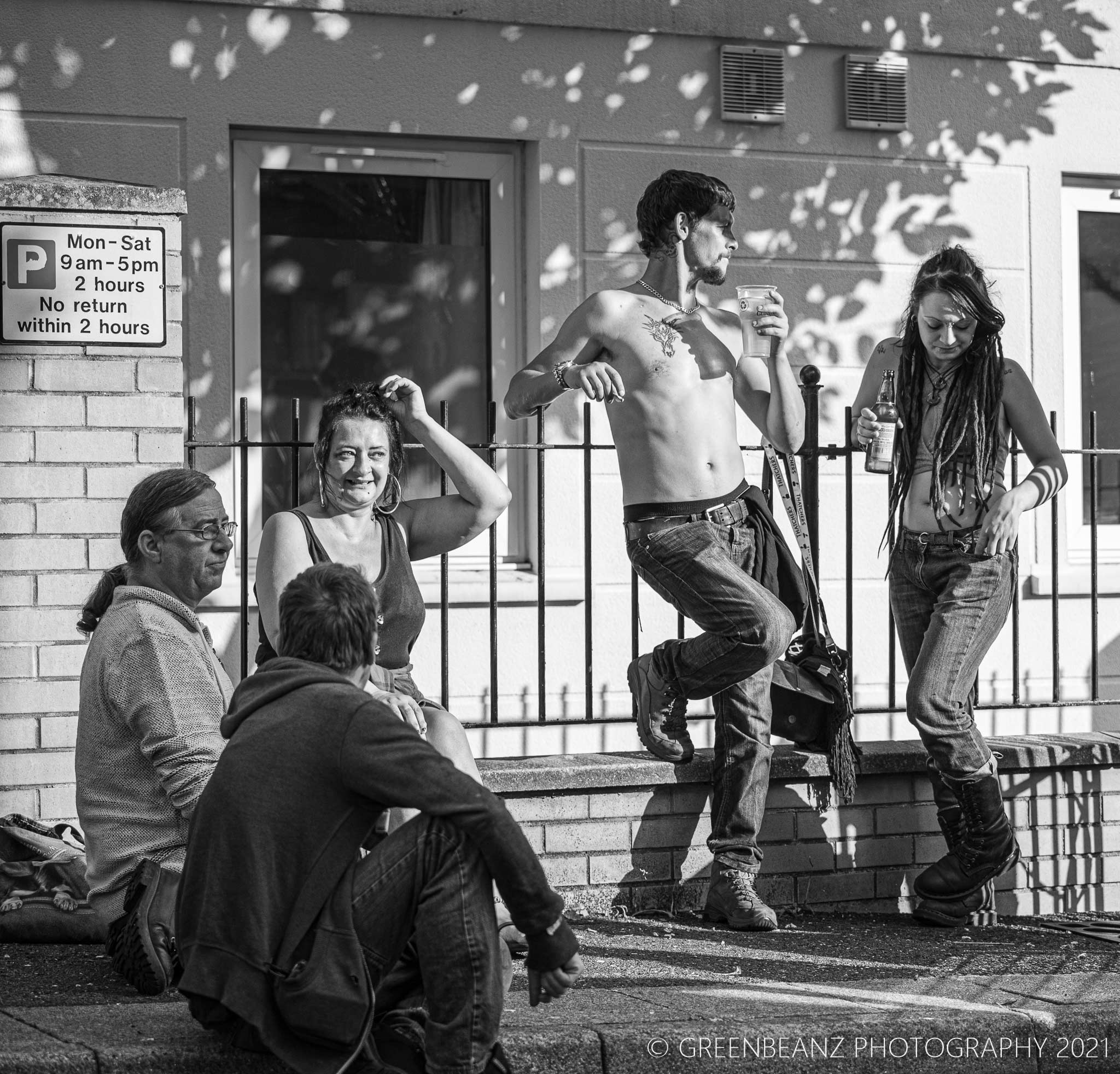 6. Plymouth Punx Picnic
The return of Plymouth's annual punkfest and this candid black and white photograph from outside of The Nowhere Inn, was part of a trend of creating a lot more monochrome edits than usual this year. It was a year which seemed to exist between places, and in which, the simplicity and modesty of the colourless image often seemed more at home.
BELOW : Derren Brown 'The Showman' live at Plymouth's Theatre Royal in August 2021
So proud to have been given the opportunity to capture such a unique and mesmerising talent. There was an extraordinary air of positivity and optimism that ran throughout this show. Underneath the showman, Derren Brown revealed himself to be an advocate for kindness and the grasping of life's fragile opportunities in a night full of surprises and wonder. It was somehow even more moving when you realised that you were just as astonished by this candour and vulnerability, as the drama of the mental and visual spectacles that unfolded on the stage of Plymouth's Theatre Royal.
BELOW : Toby from Street Factory at the 'Roots' Hip-Hop Event in November 2021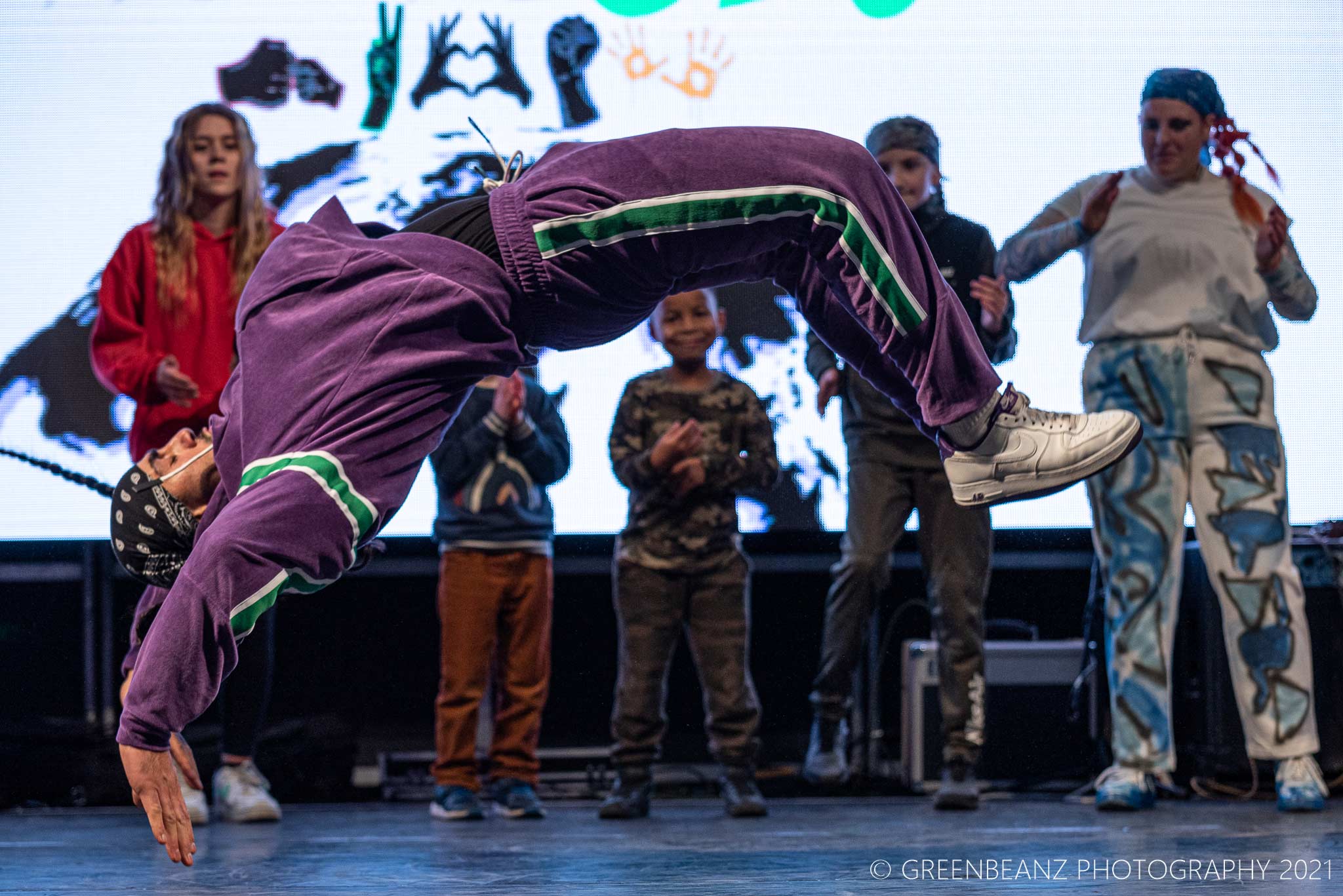 8. Dancing Machine
Like the Jackson five number, Plymouth's own Toby Gorniak is a dancing machine. Toby and his Street Factory crew brought the house down with the Hip-Hop 'Roots' festival in November of 2021.
BELOW : Chris and Jamie get married in Plymouth September 2021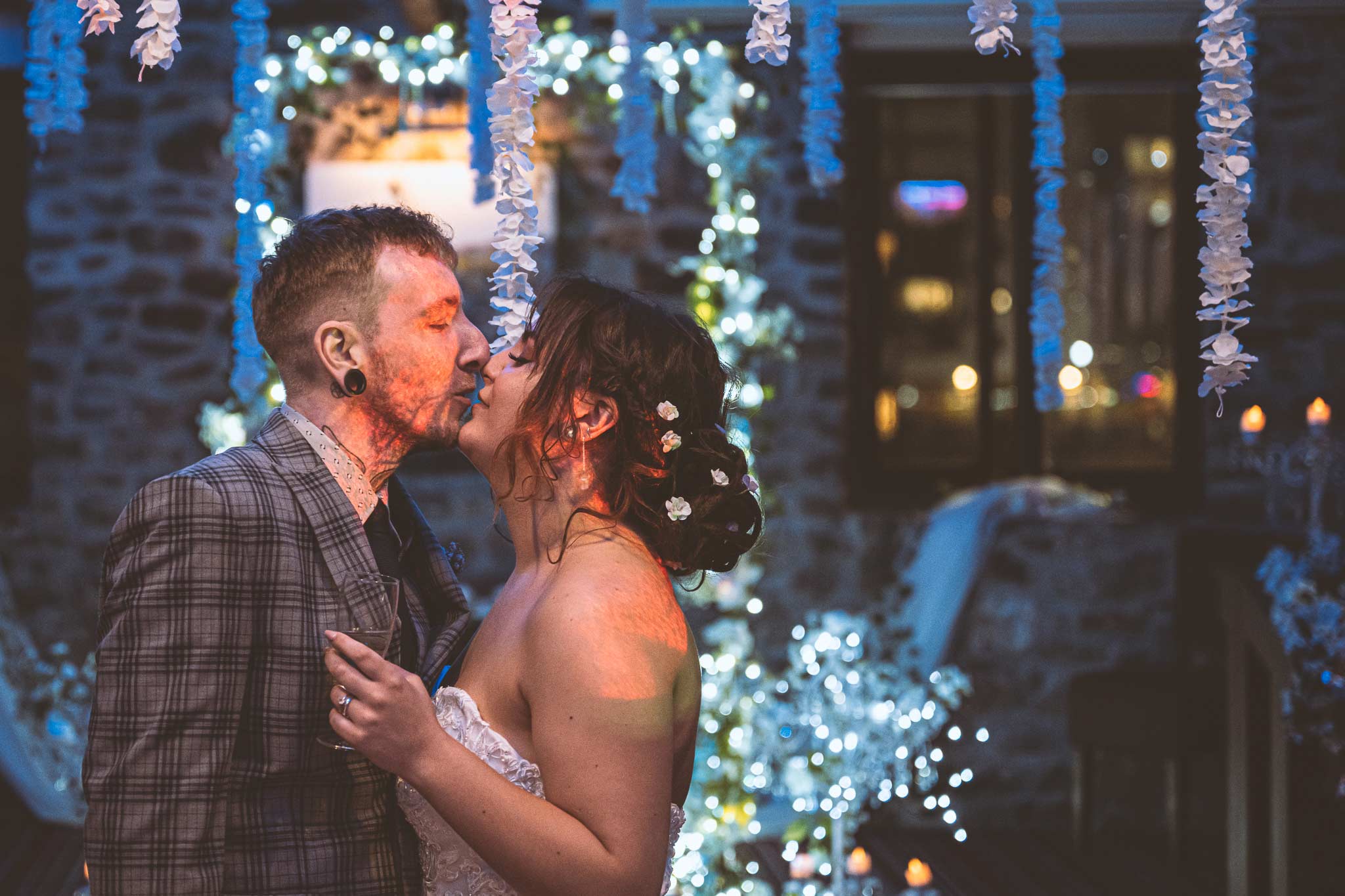 9. Kiss Me
There is nothing like the romance of a wedding to inspire creativity and keep you on your toes, and when you have known the bride since she was a baby, and her dad who could not attend due to Covid, since you were both children, there is no better motivation to get it right.
BELOW : Eloise poses for her headshot and makes us all laugh in May 2021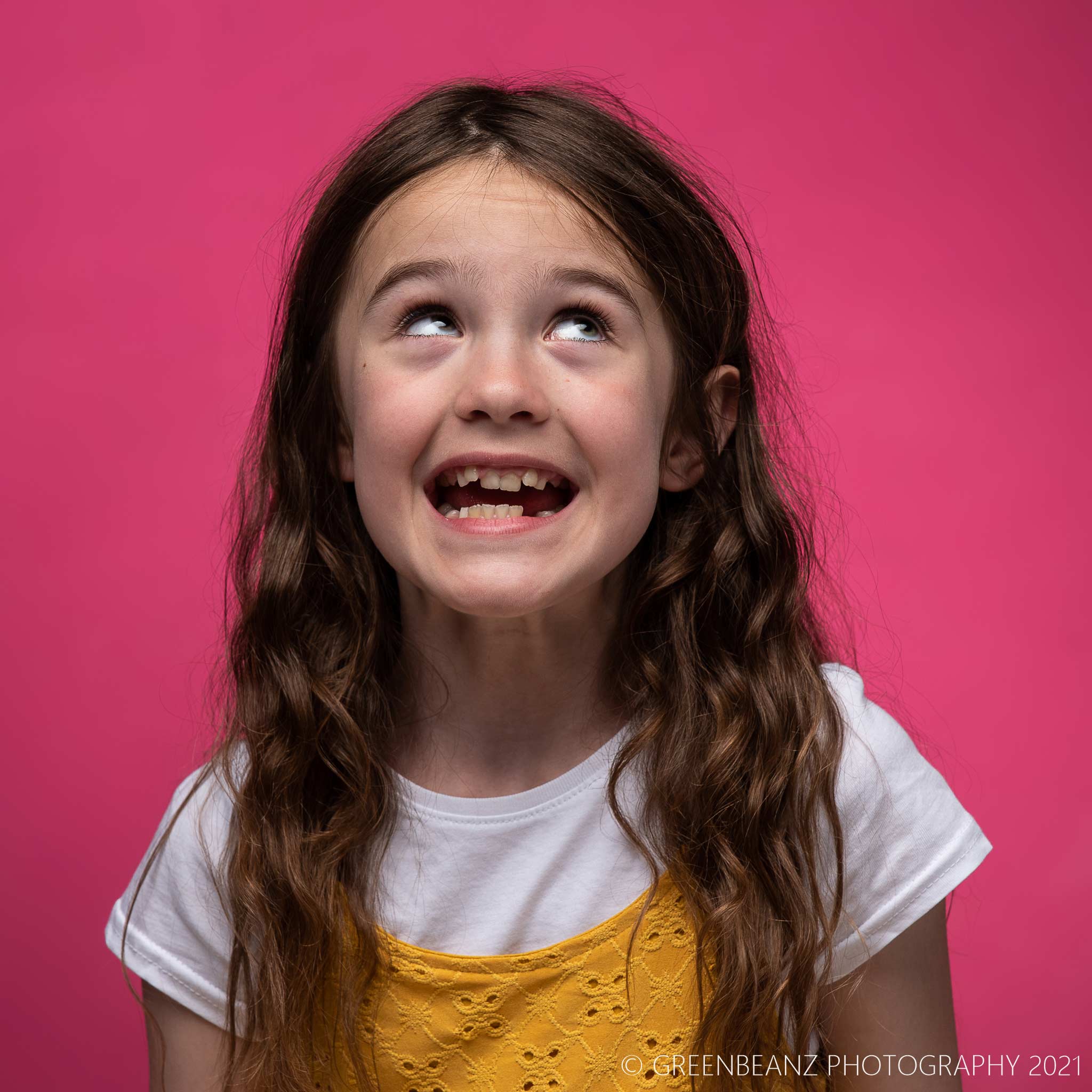 10. Don't say cheese
It is important in times like this, maybe more than ever, not to take yourself too seriously. On a rare studio headshot and portfolio day, Eloise made sure we all had a proper belly laugh.
BELOW : Spain battles Australia in the SailGP Plymouth 2021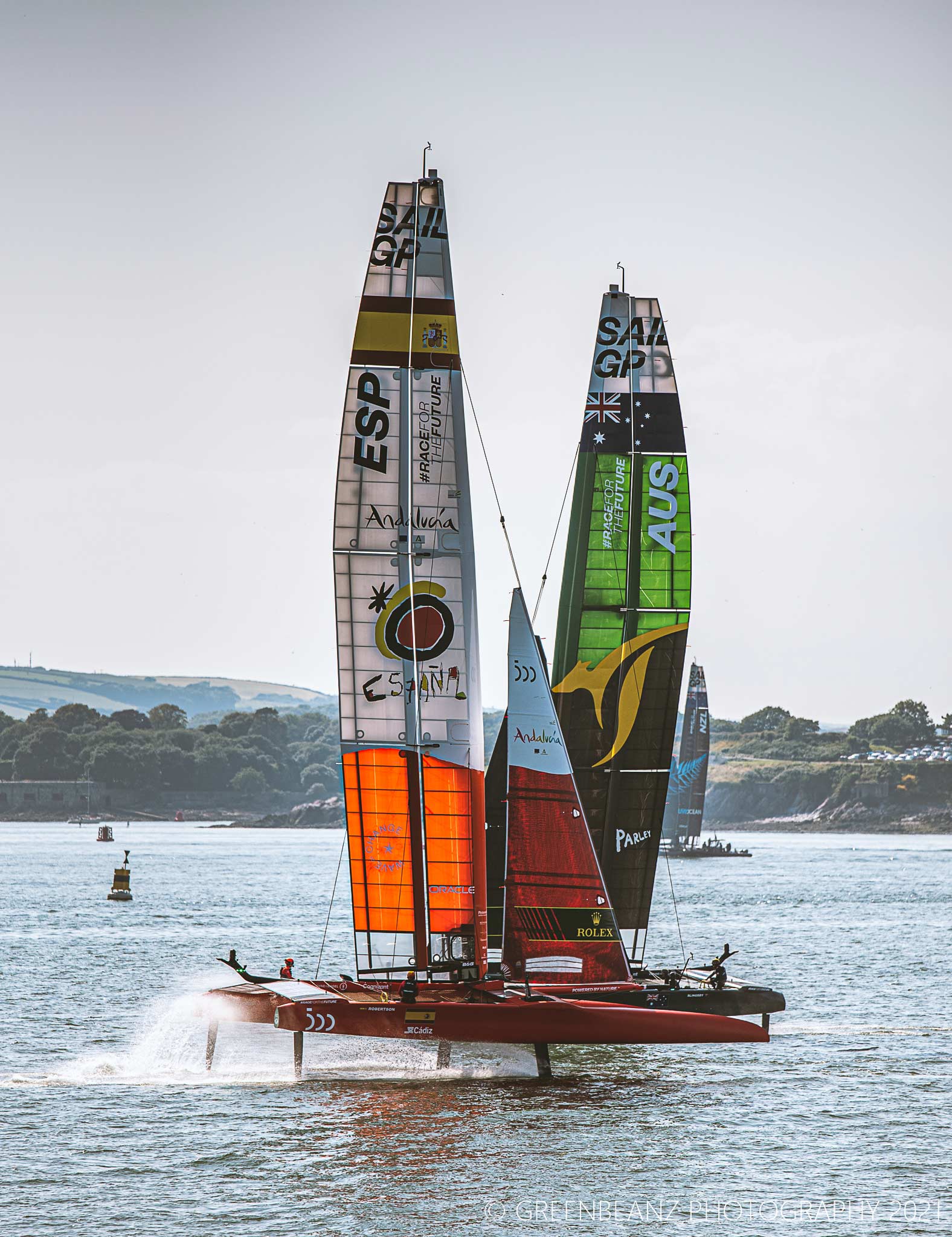 11. Whoosh
The SailGP made huge waves across the waterfront and reinforced Plymouth's role in being able to attract national and international events even in years where many events elsewhere were cancelled.
BELOW : Model Amie Boulton makes it look so easy in a Trident Studios shoot in 2021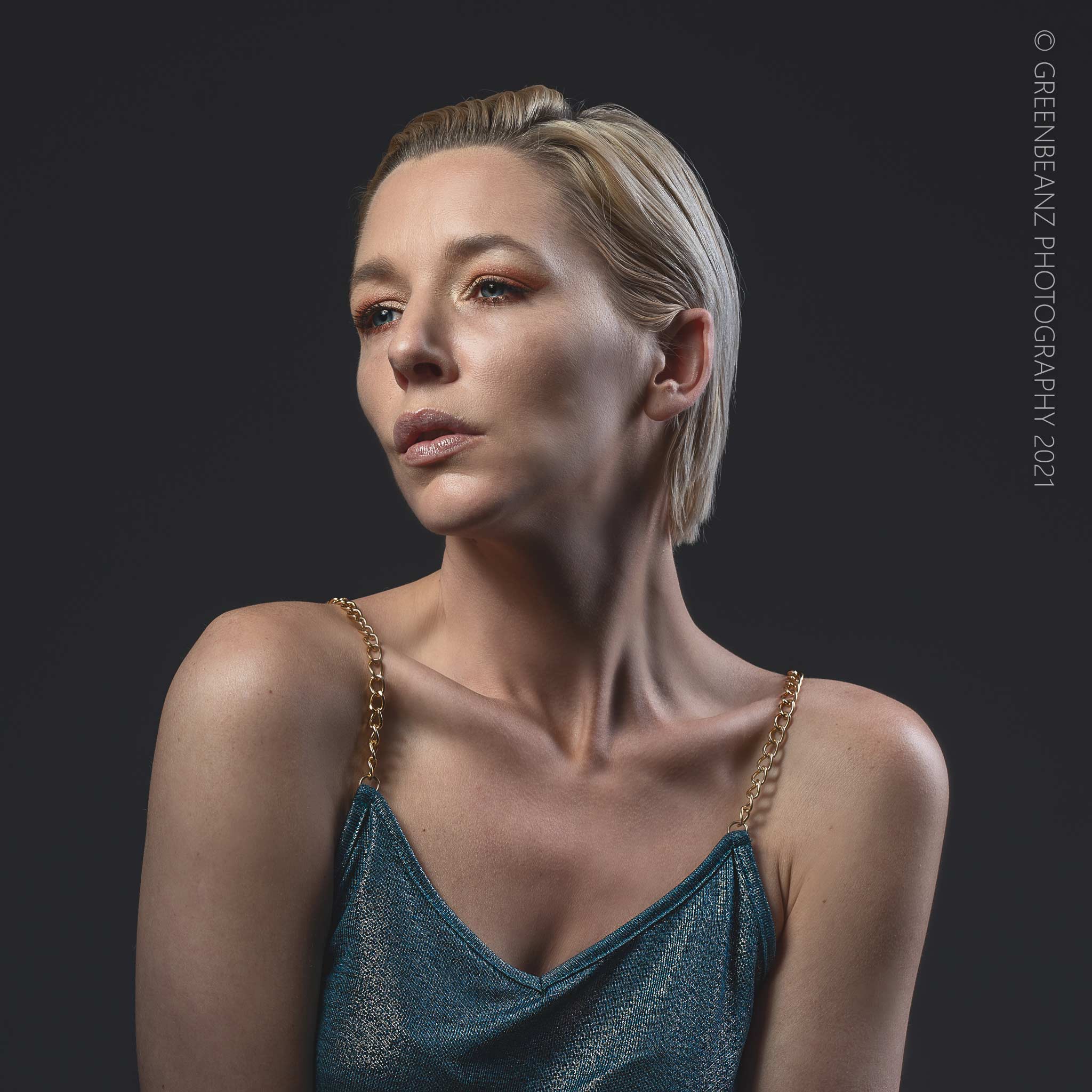 12. Amy
It is always a pleasure to work with professionals and you don't get much classier than Amie Boulton and Trident Studios in Plymouth.
Here are the best of the rest for 2021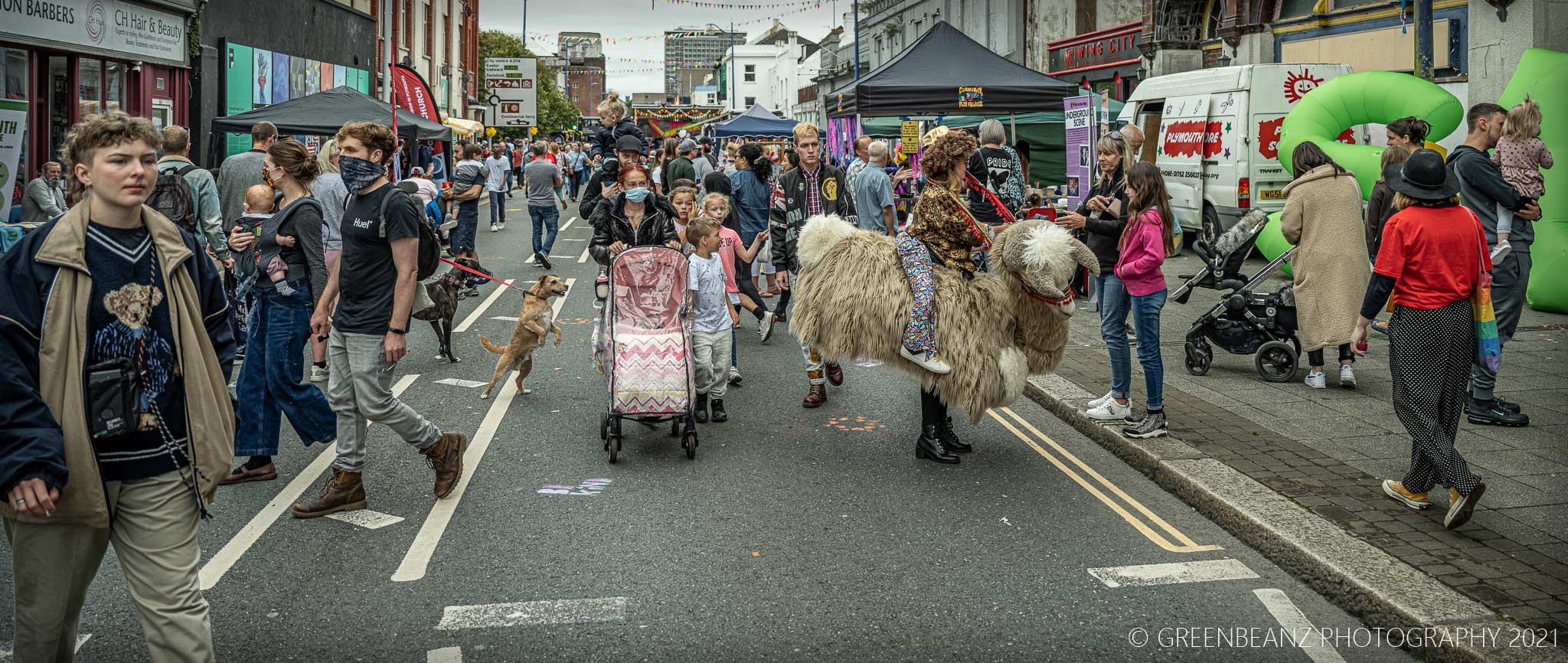 ABOVE : Plymouth's Union Street Party returned for it's celebration on community in 2021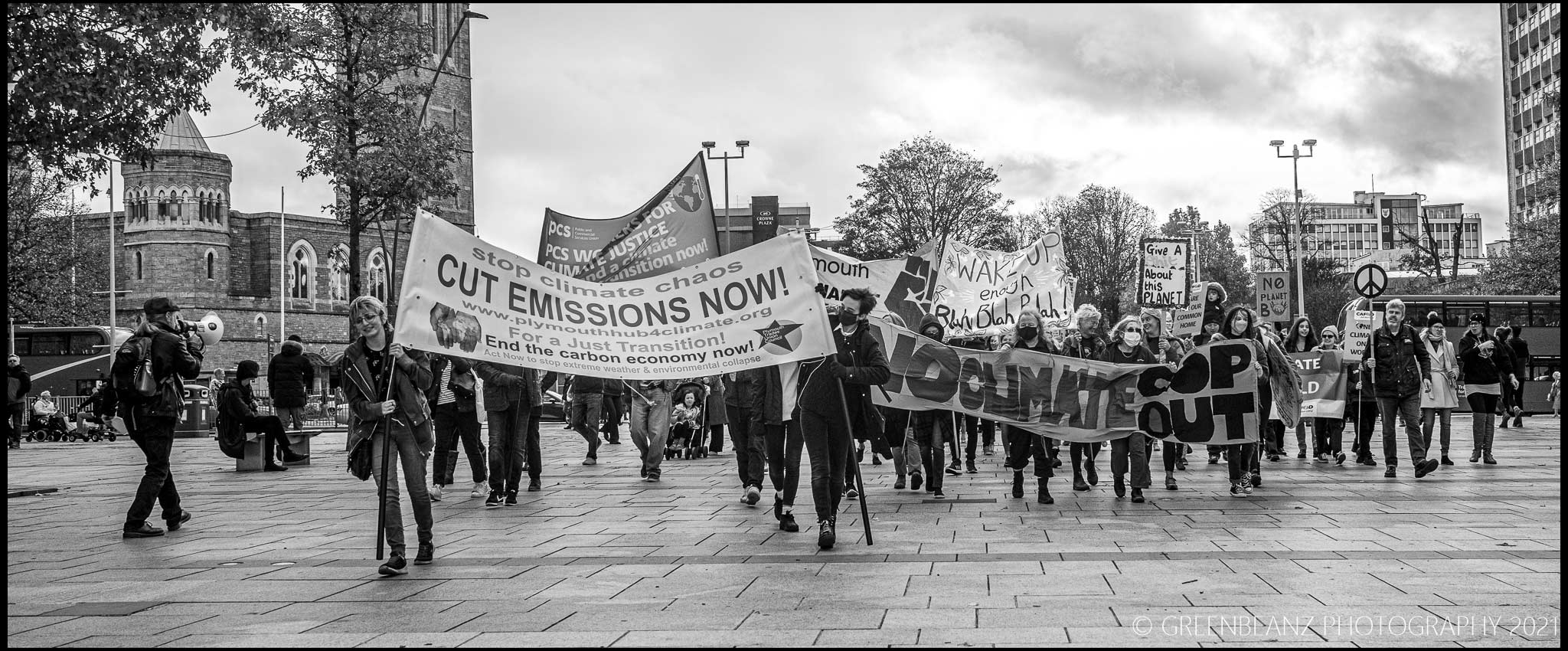 ABOVE : Cop26 Protest March in Plymouth to draw attention to climate change
BELOW: A Raven in flight in Dartmoor National Park in 2021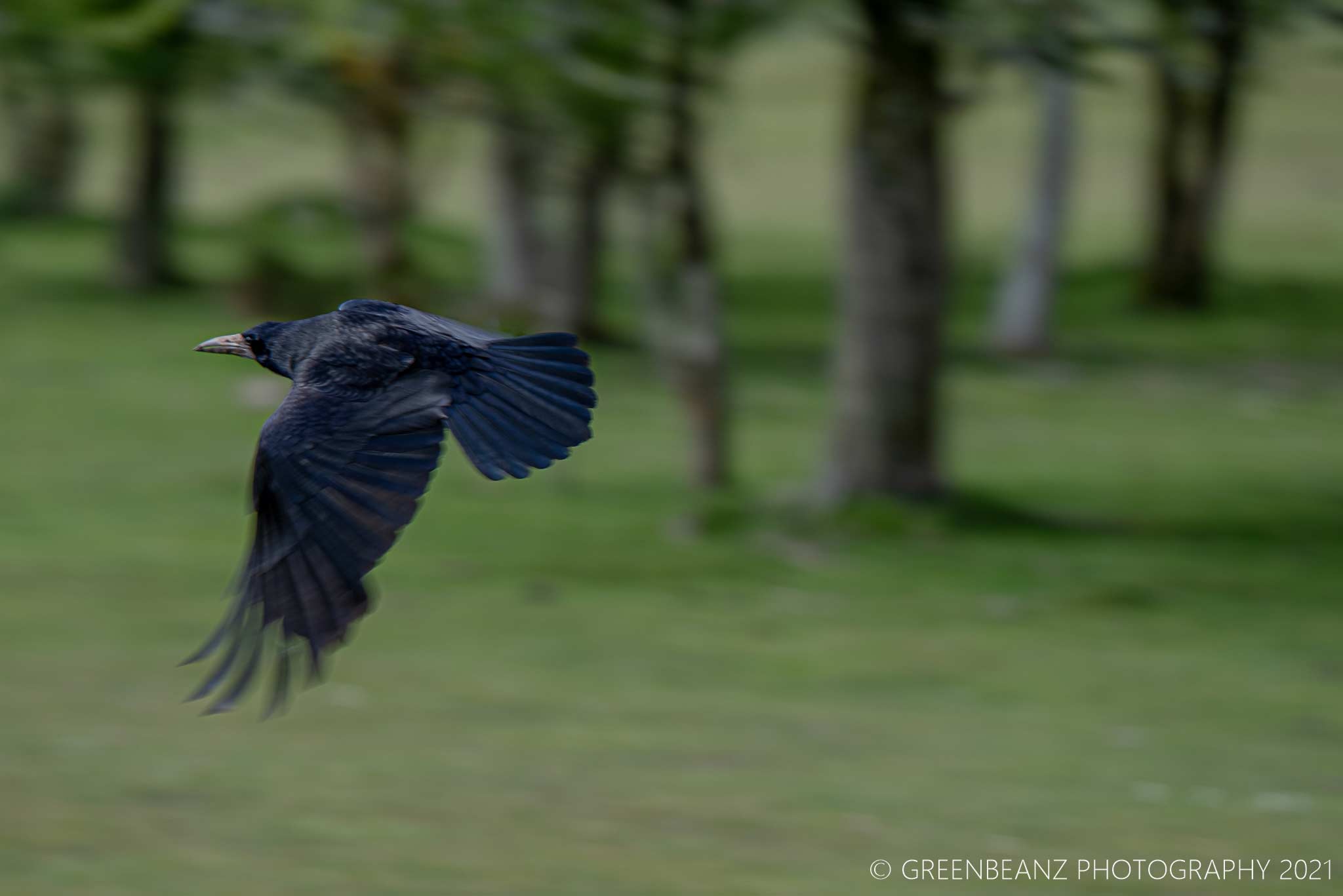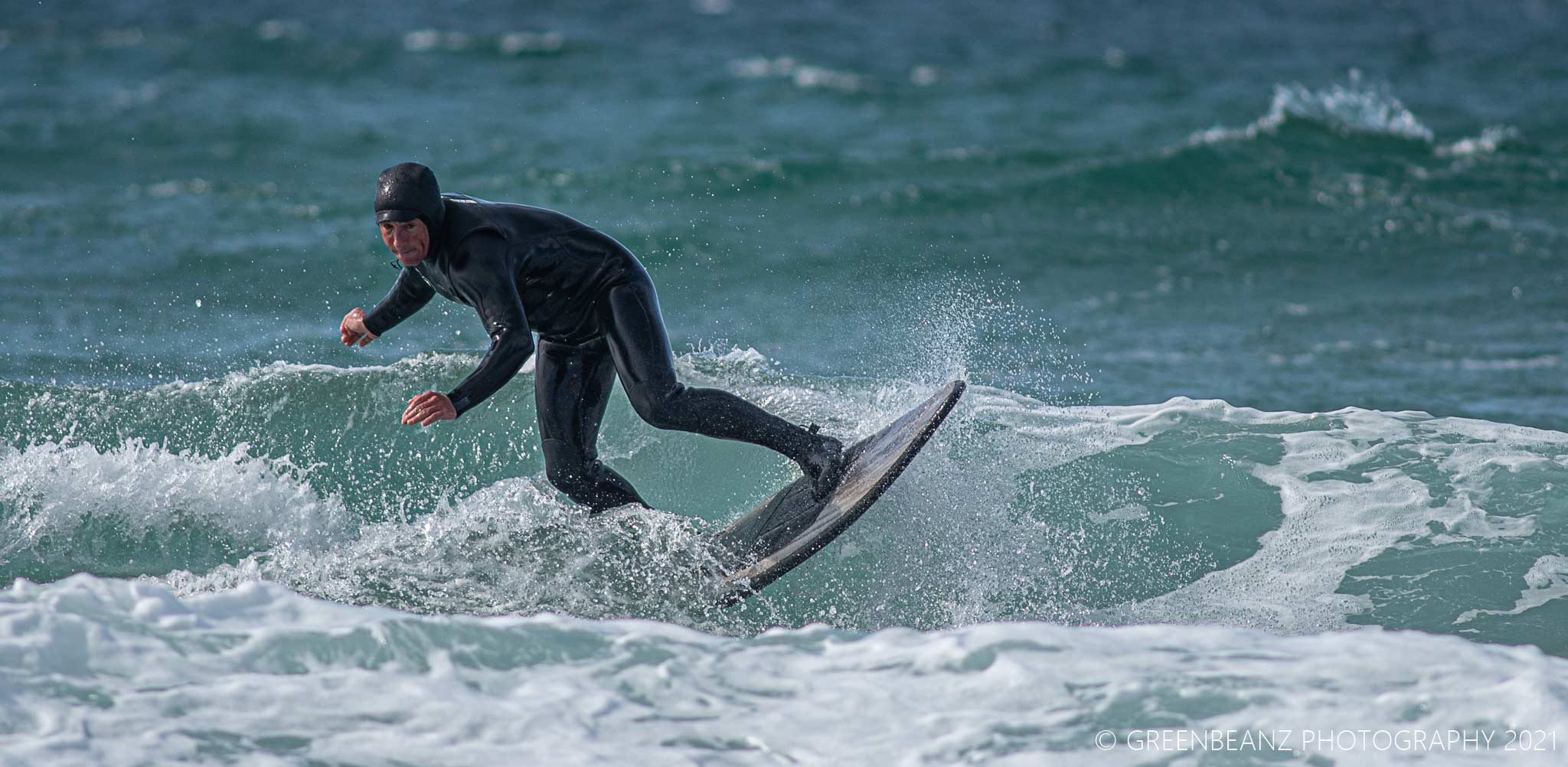 ABOVE : A surfer cuts thru the waves on Fistral Beach in Cornwall 2021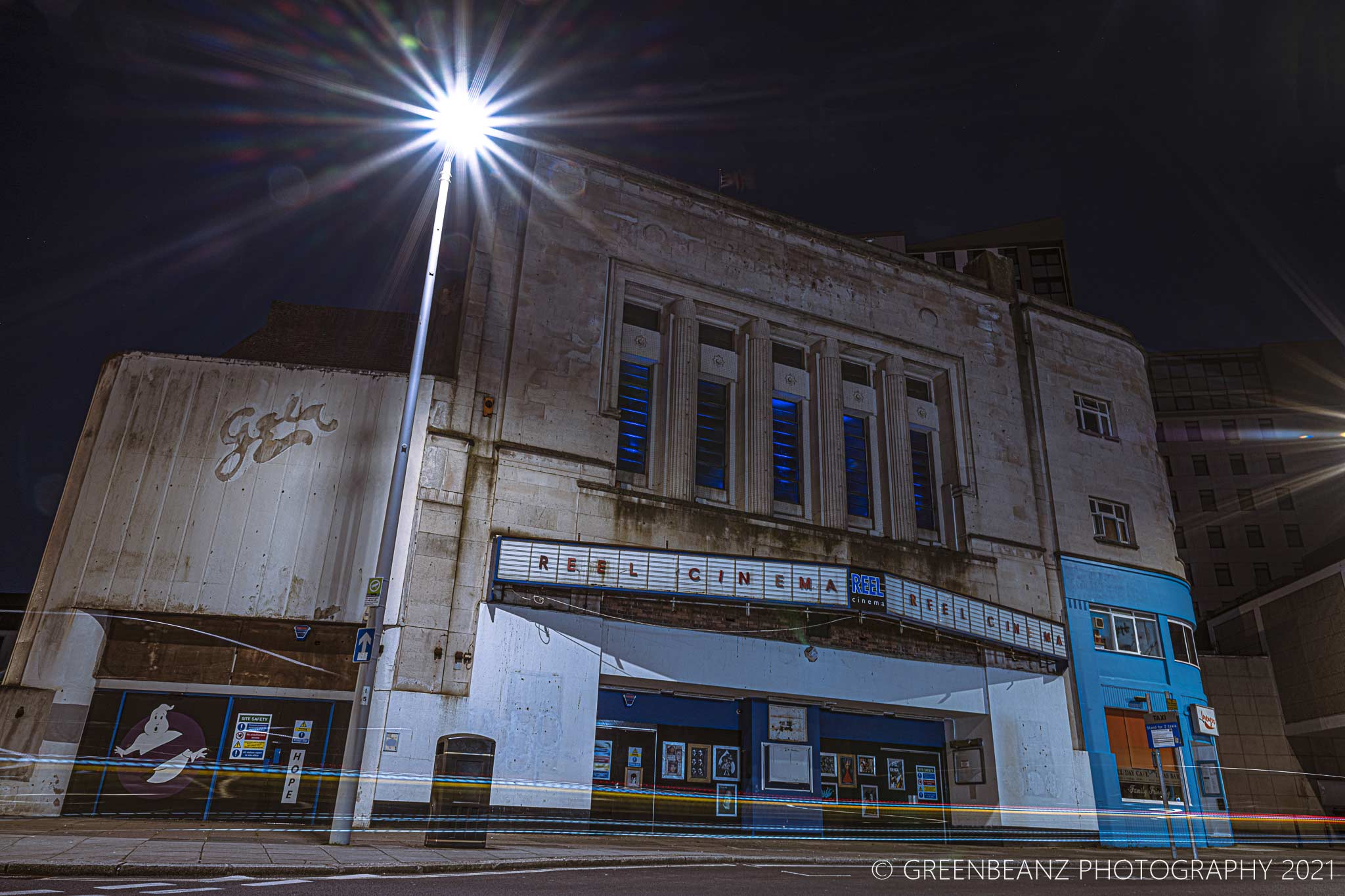 ABOVE : The Reel / Odeon/ABC Cinema in 2021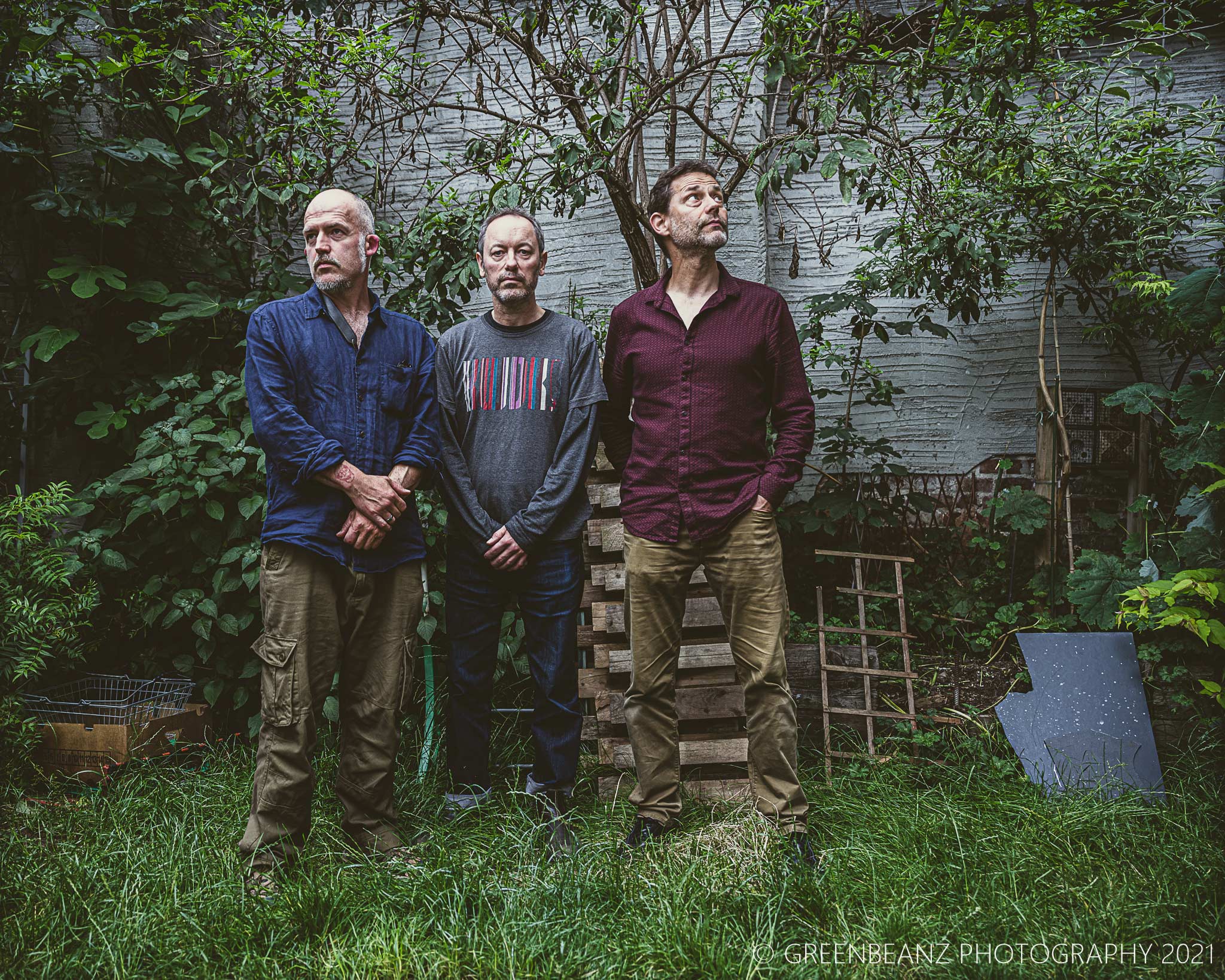 ABOVE : Capri-Batterie just before a performance at Union Corner in 2021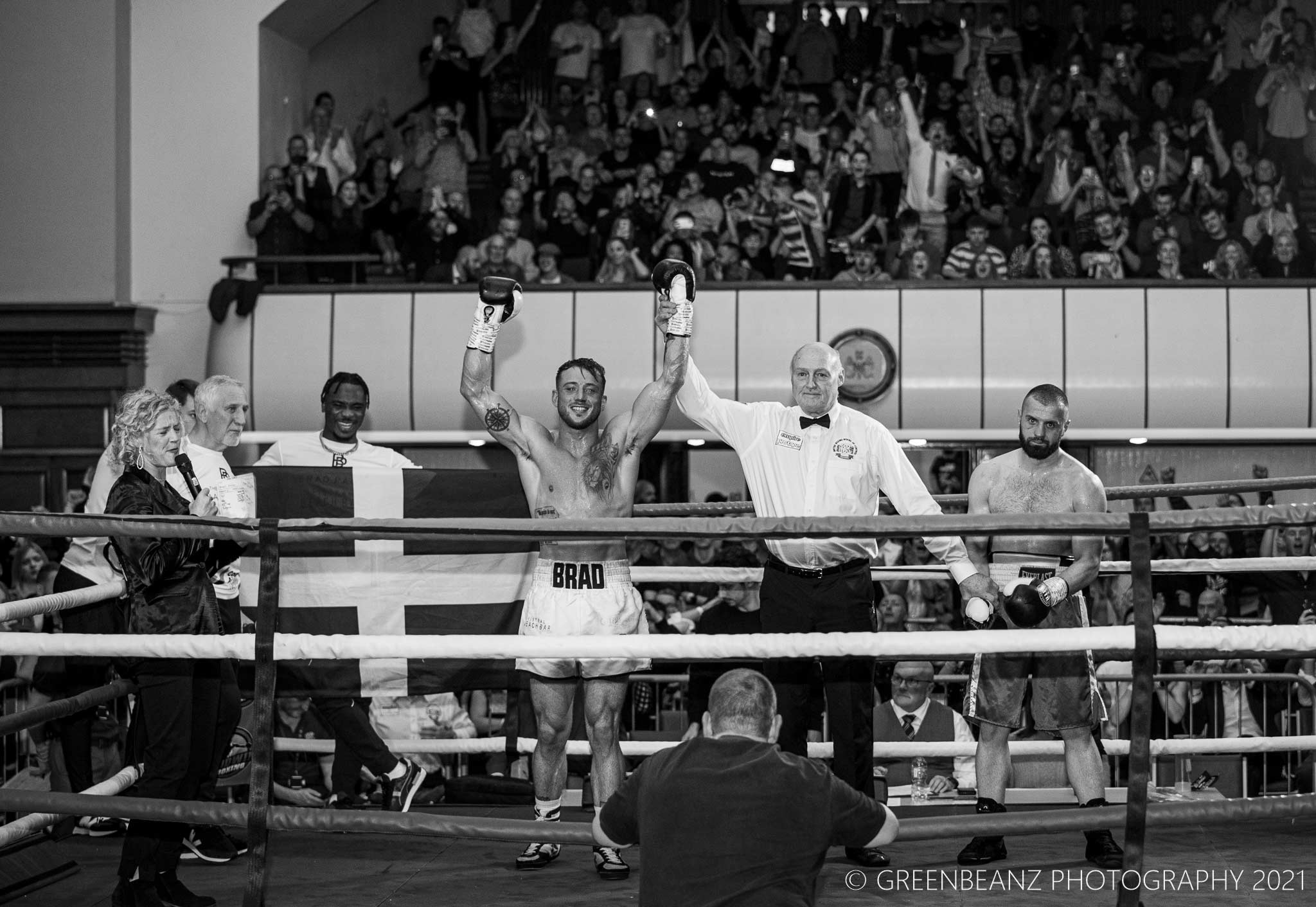 ABOVE : Boxer Brad Pauls has his hand raised in victory at Plymouth's Guildhall in October 2021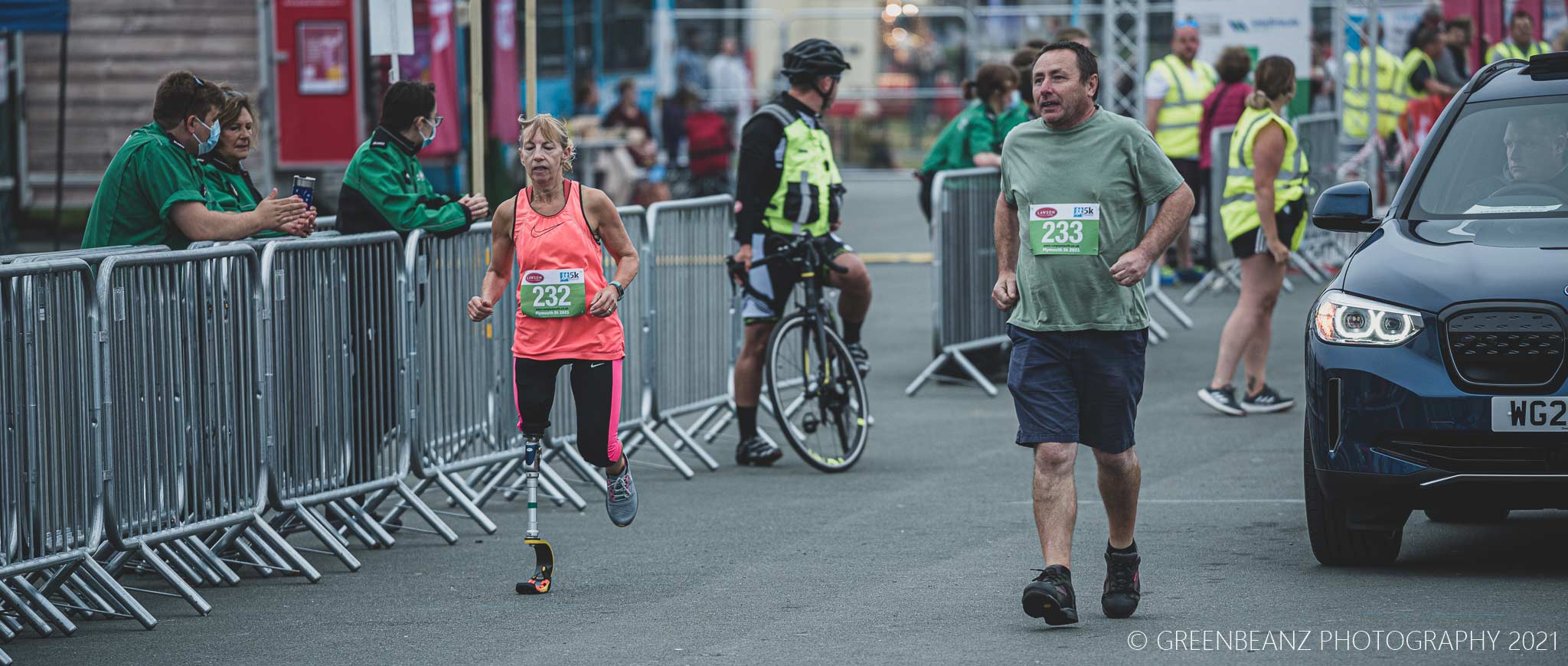 ABOVE : Runners in the annual Plymouth Ocean City Half Marathon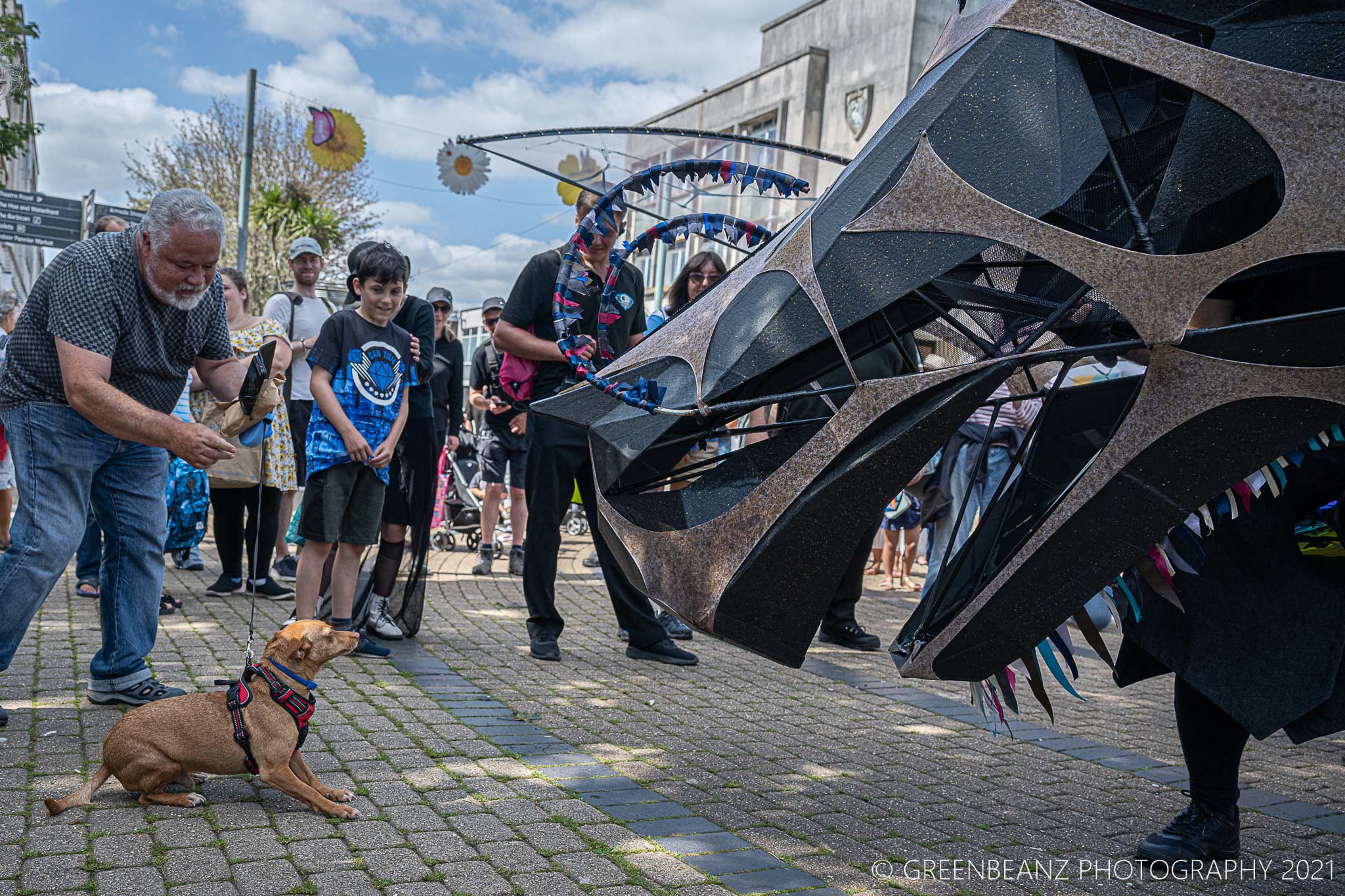 ABOVE : A dog meets a giand dragon puppet when 'The Hatchling' roamed Plymouth city centre prior to taking flight from Plymouth Hoe that evening
ABOVE : Baby Elaria in 2021
BELOW: The last of the summer sun on Bigbury Beach for this family photoshoot in 2021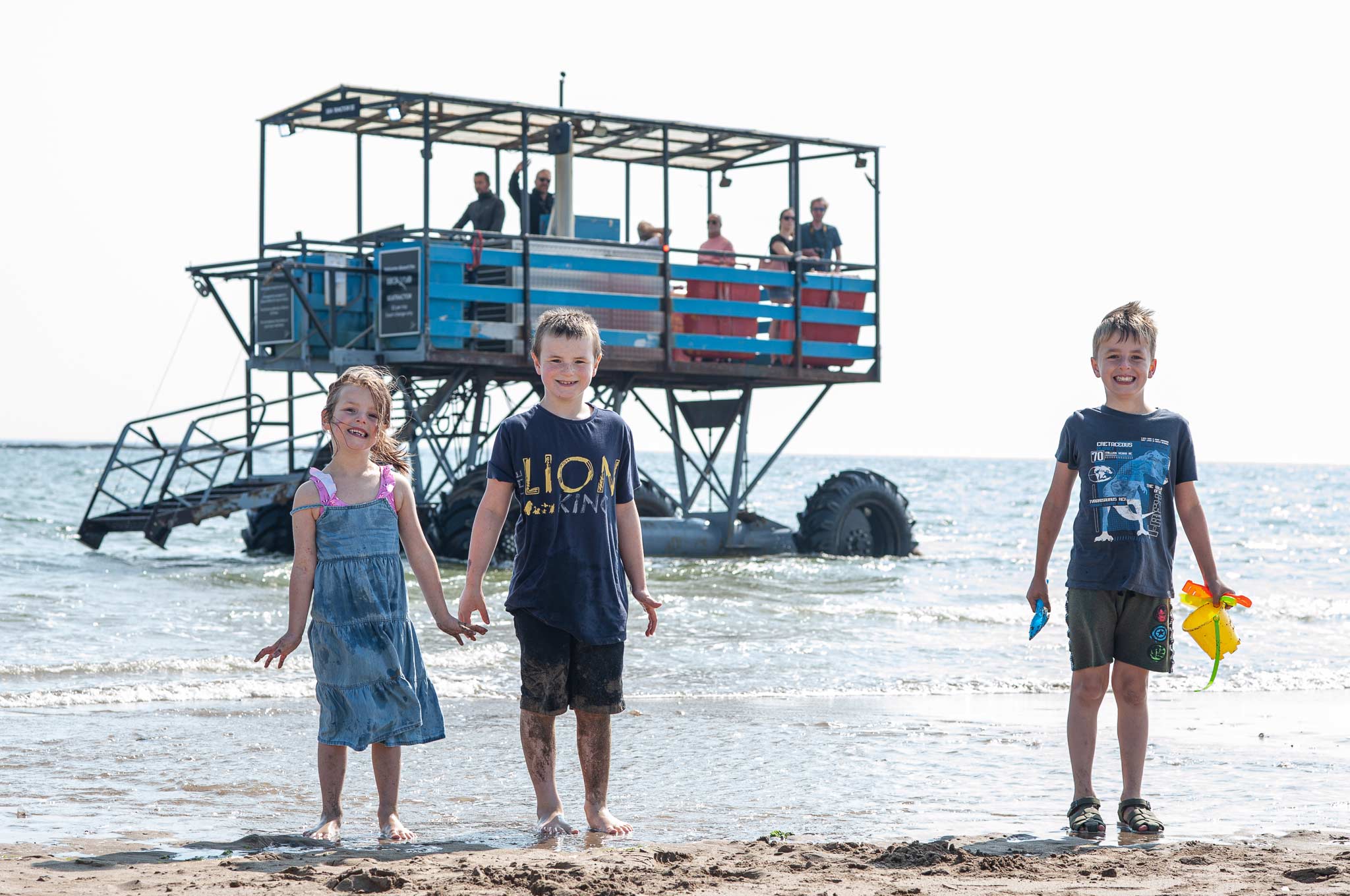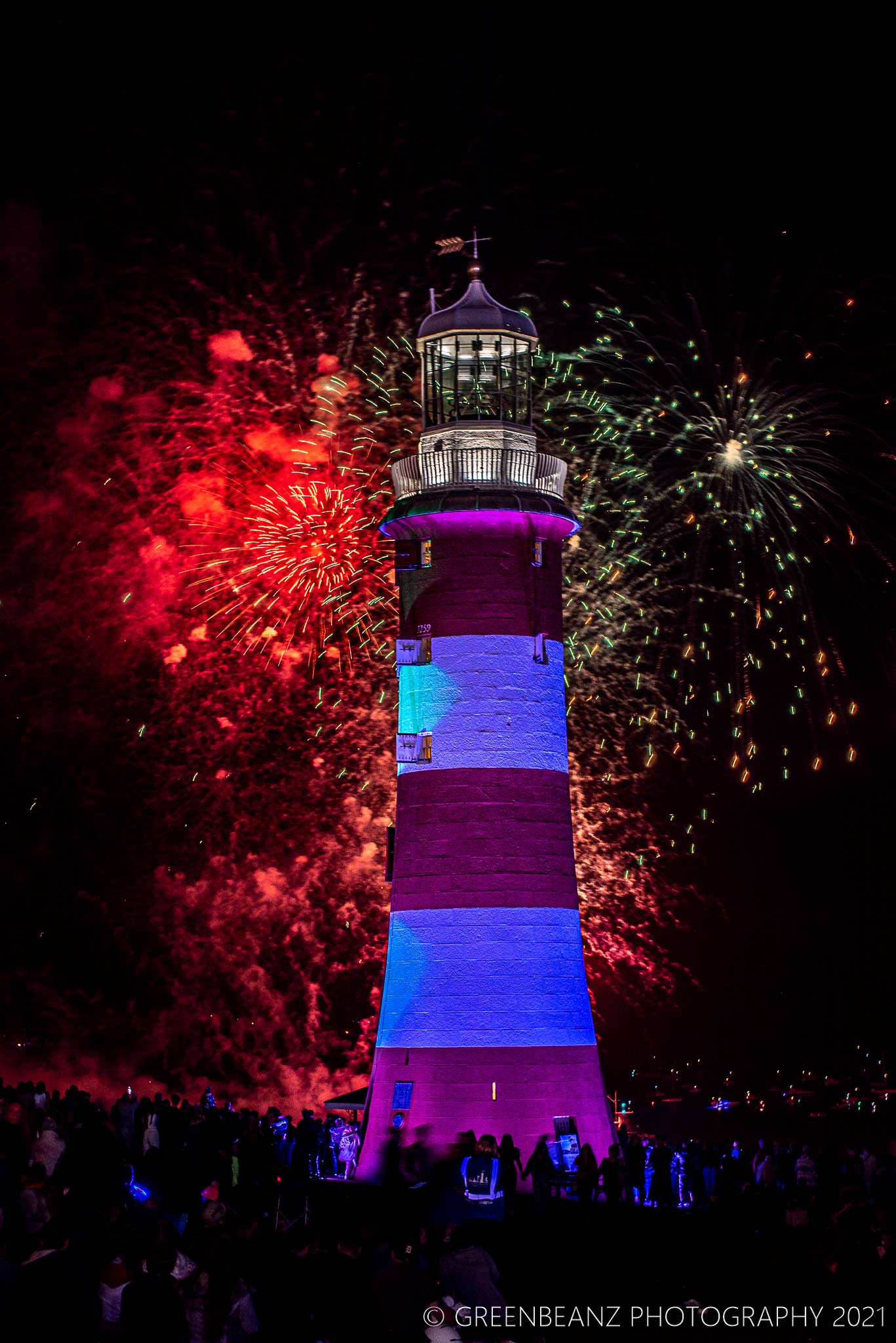 ABOVE: Plymouth once again hosted the annual British Firework Championship in 2021
BELOW: Black Firday outside of the old Palace Theatre in 2021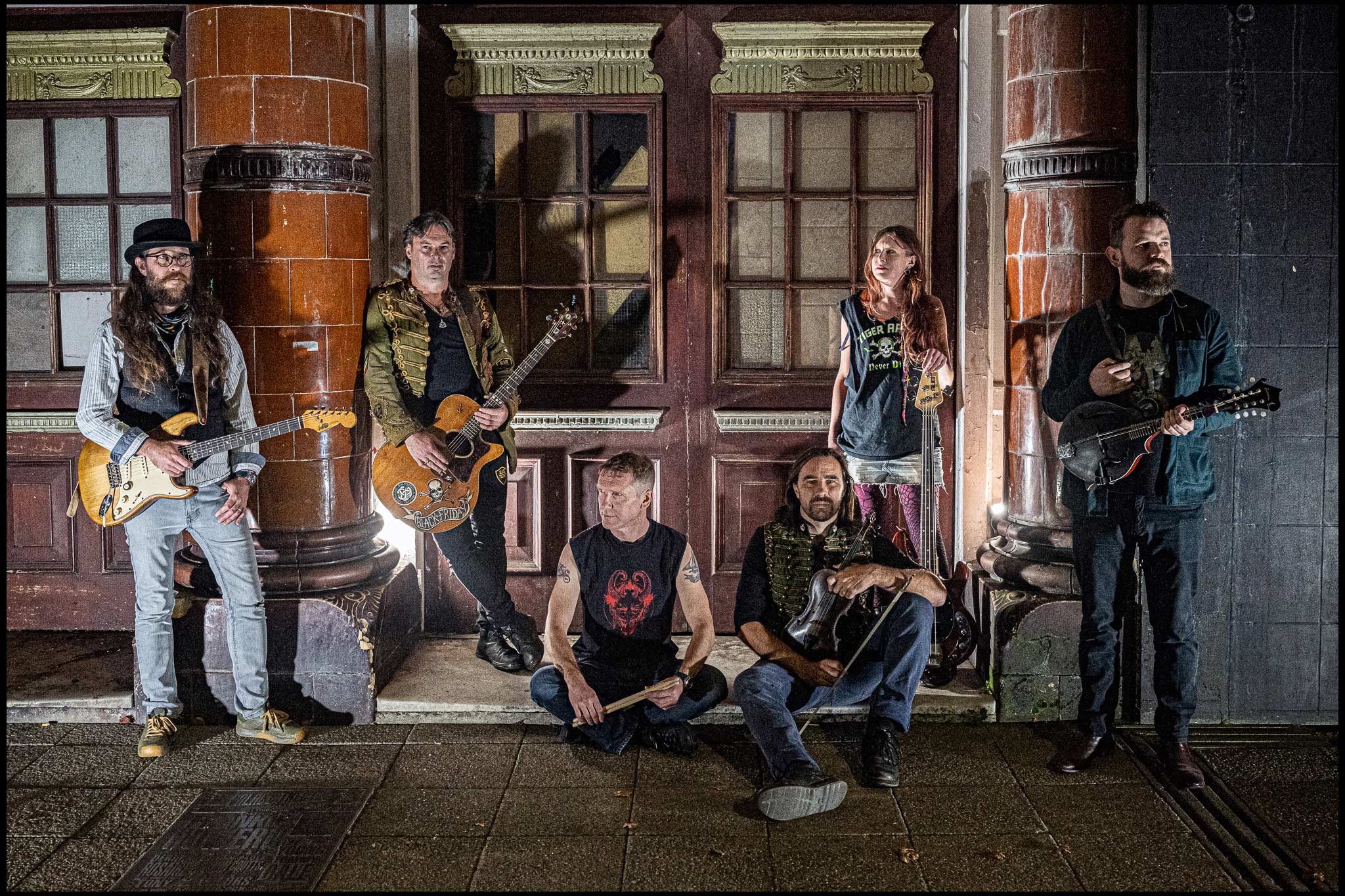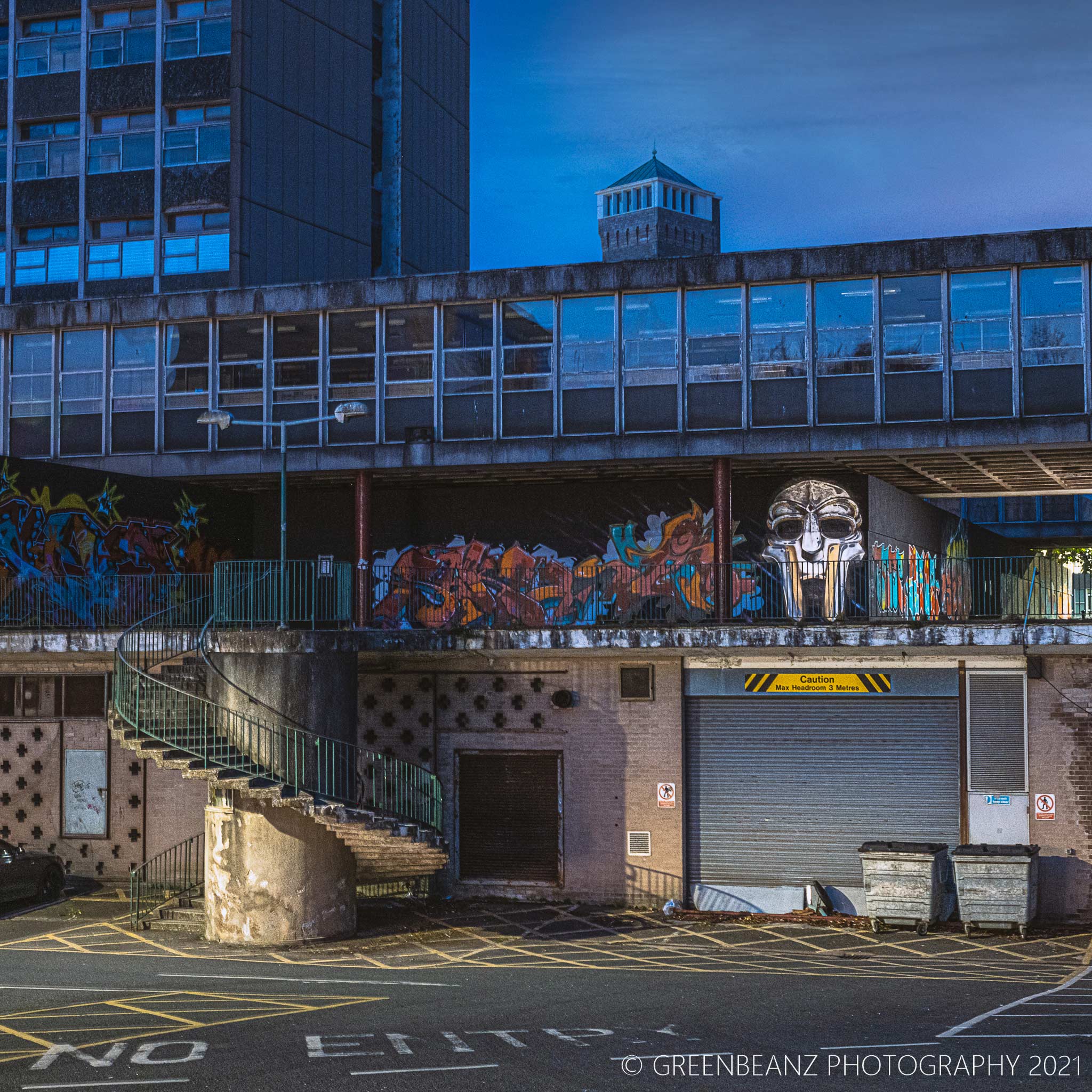 ABOVE: 'And the Night' Plymouth night photography 2021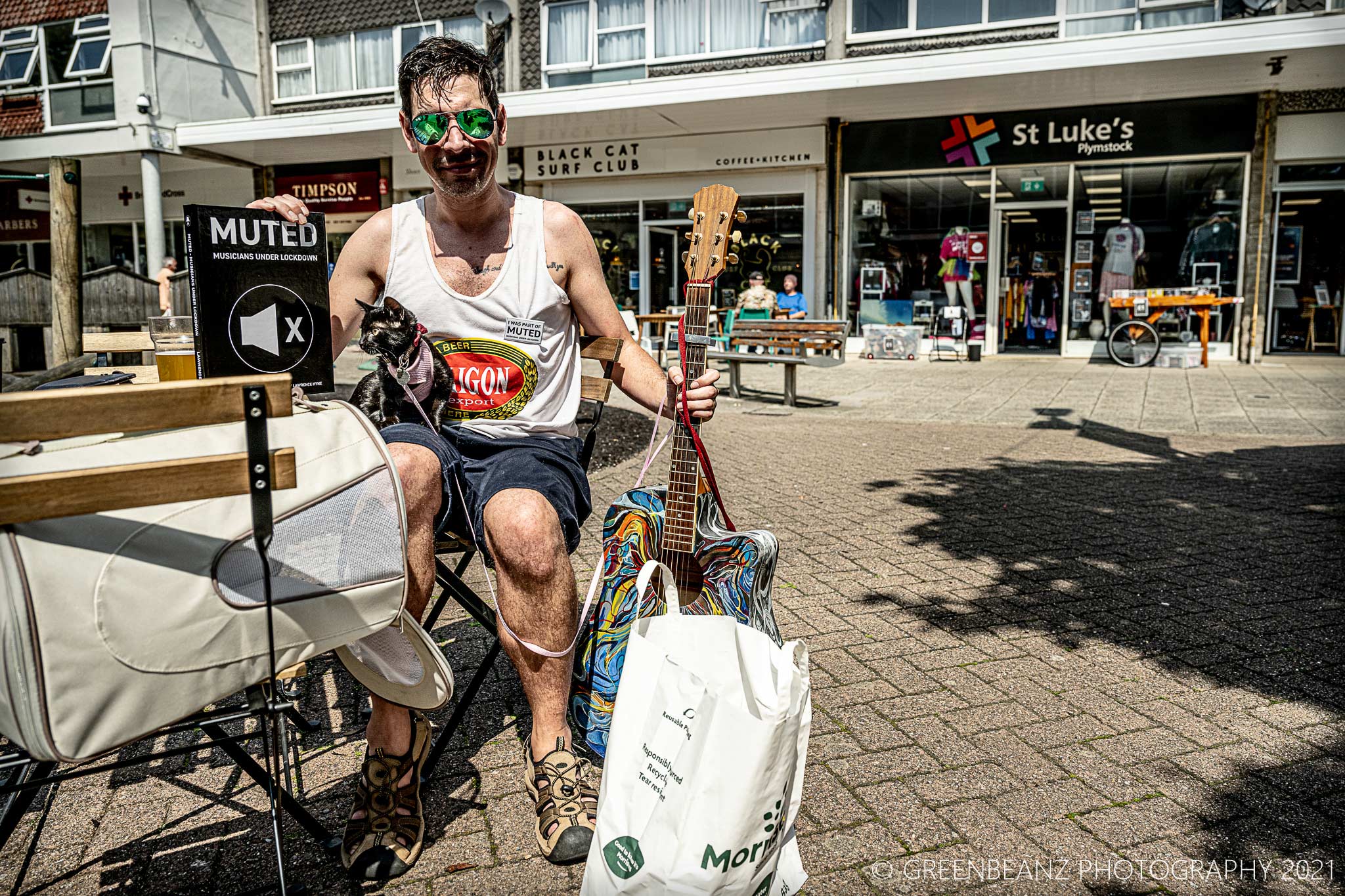 ABOVE: Local Musician Tom Bishop recieves his copy of MUTED in Plymouth 2021

BELOW : Tim and Dog revieve their copy of MUTED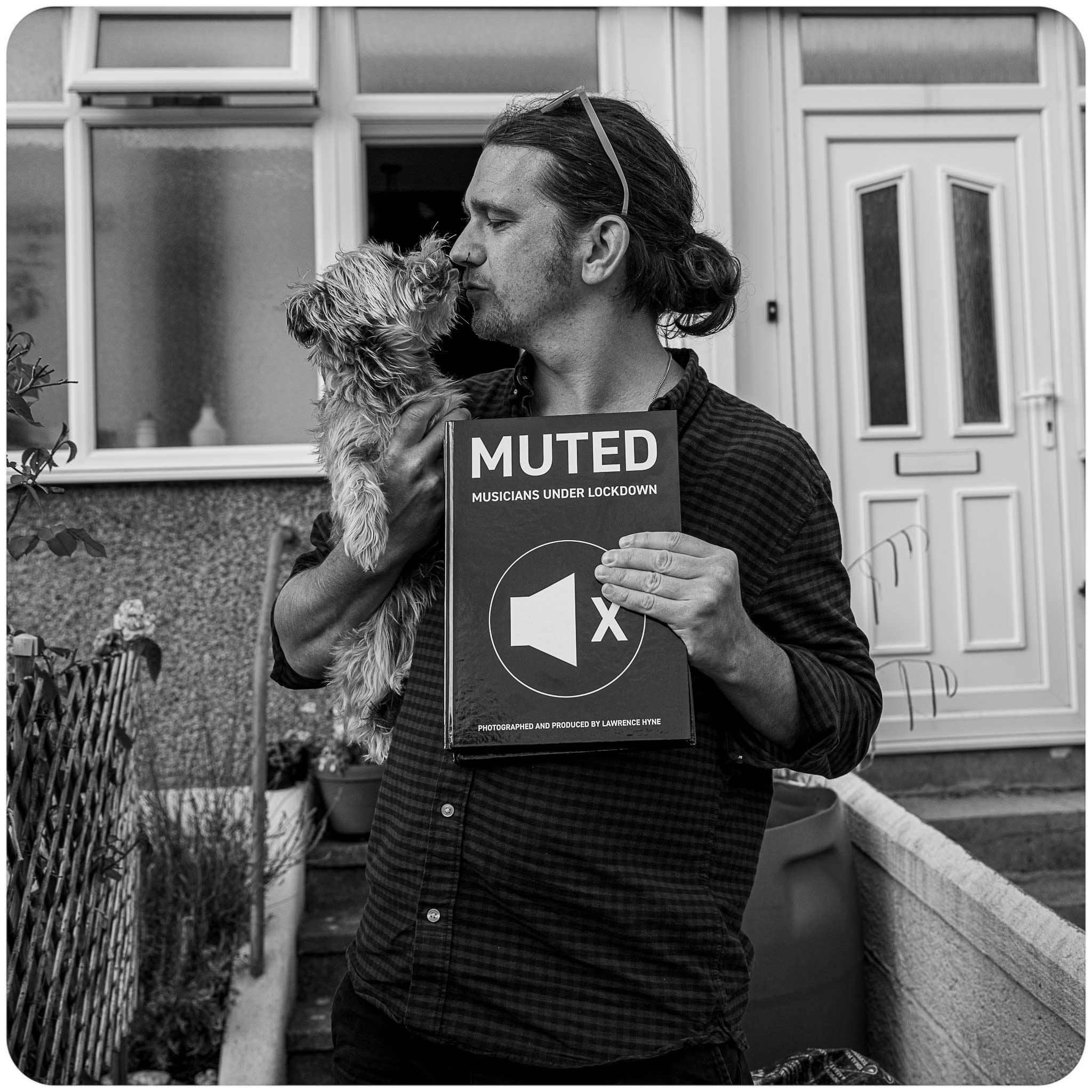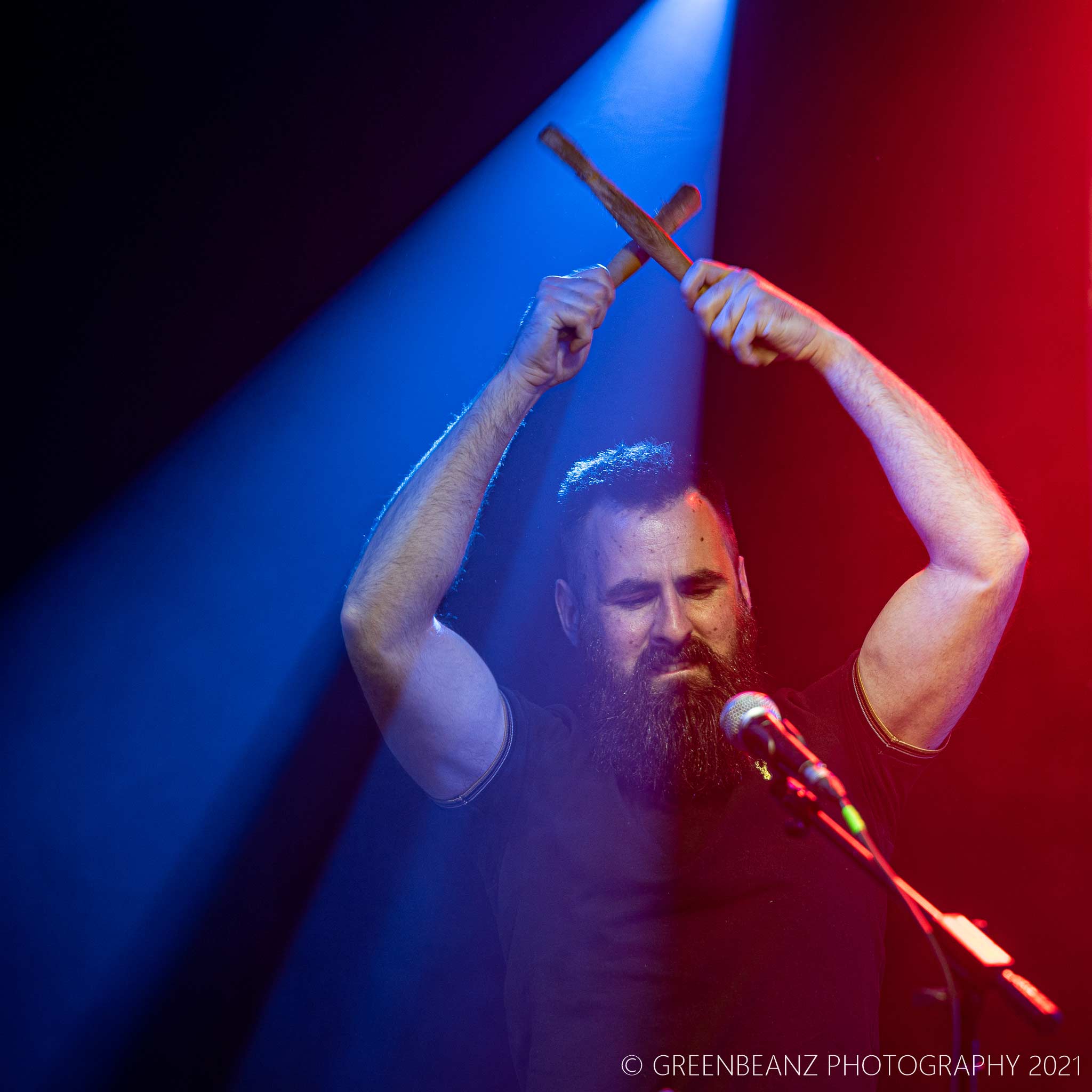 ABOVE: Plymouth's Weapons of Sound at Leadworks COP26 Gig in 2021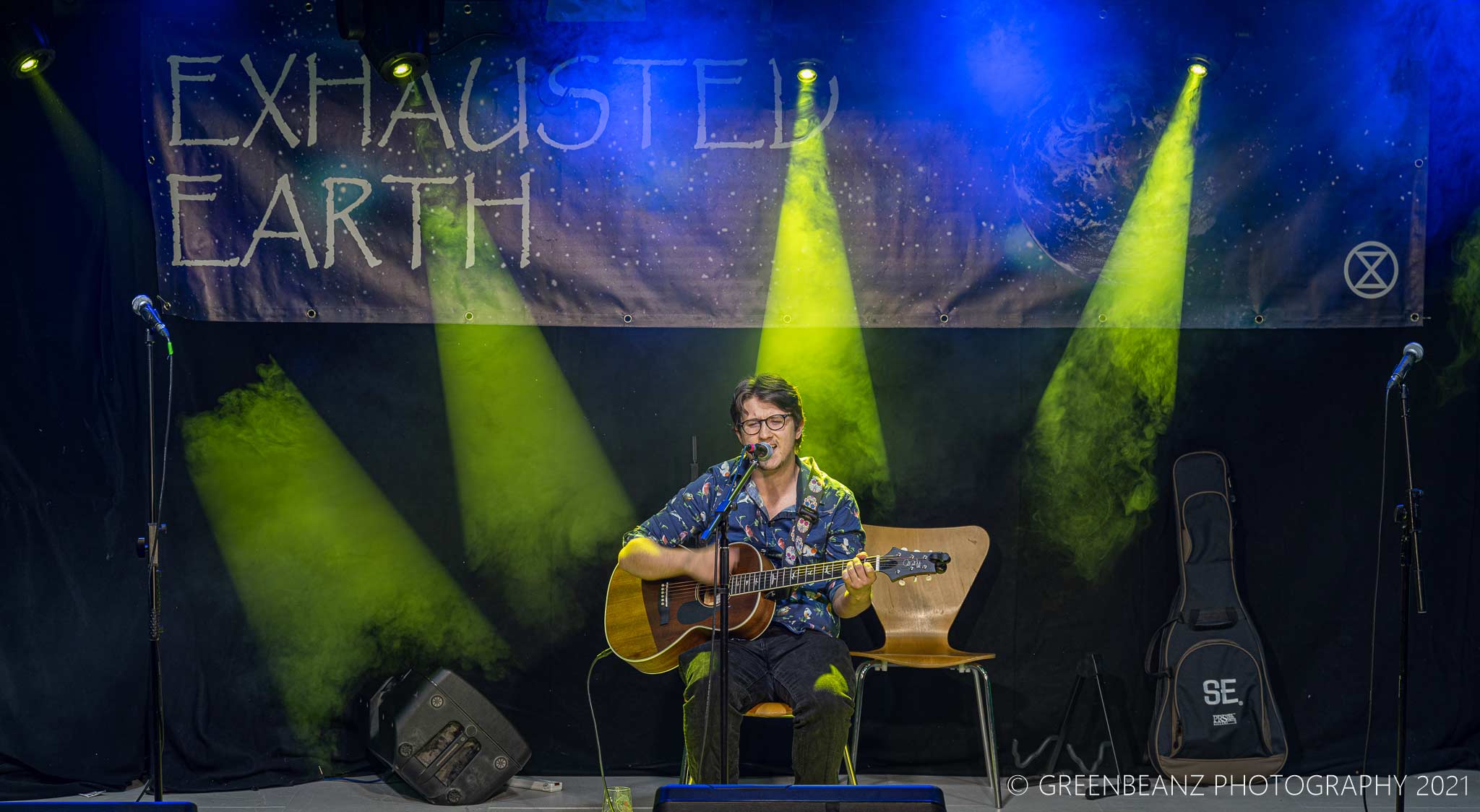 ABOVE : COP26 Gig at Plymouth's Leadworks in 2021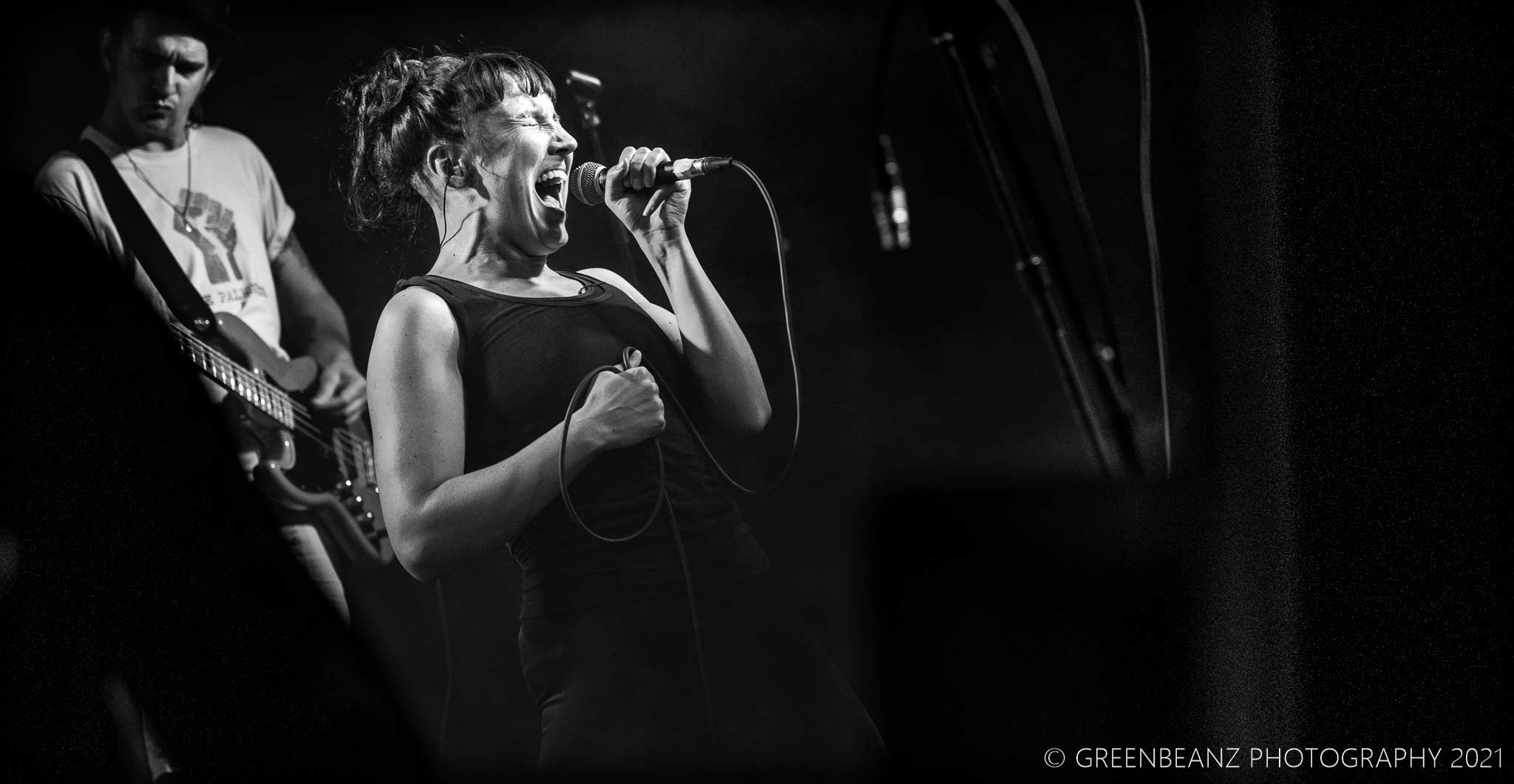 ABOVE : Heavy Heavy Hands supporting Crazy Arm at The Junction September 2021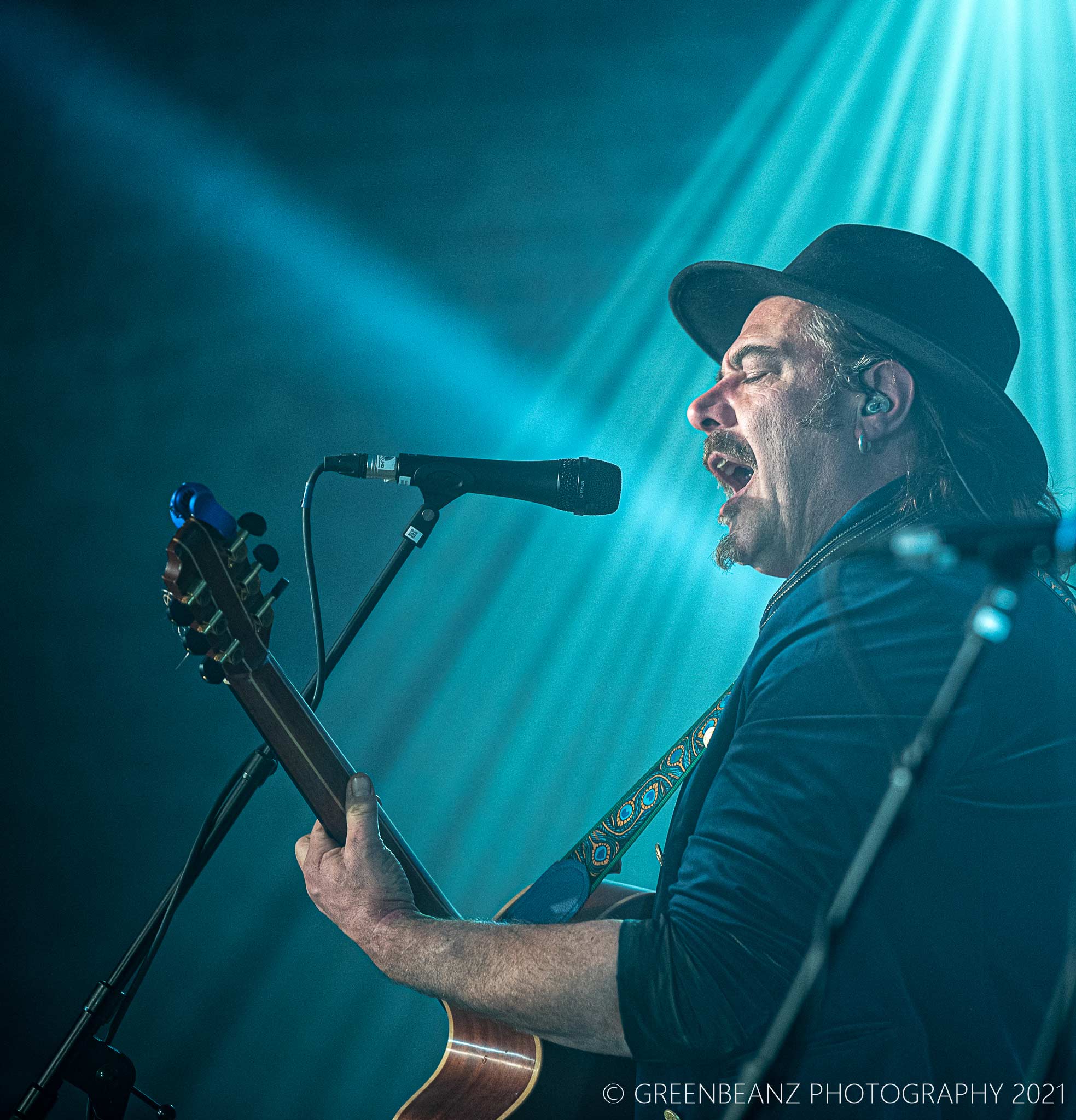 ABOVE : Mad Dog Mcrea Playing live at the Nubsessions broadcast in January 2021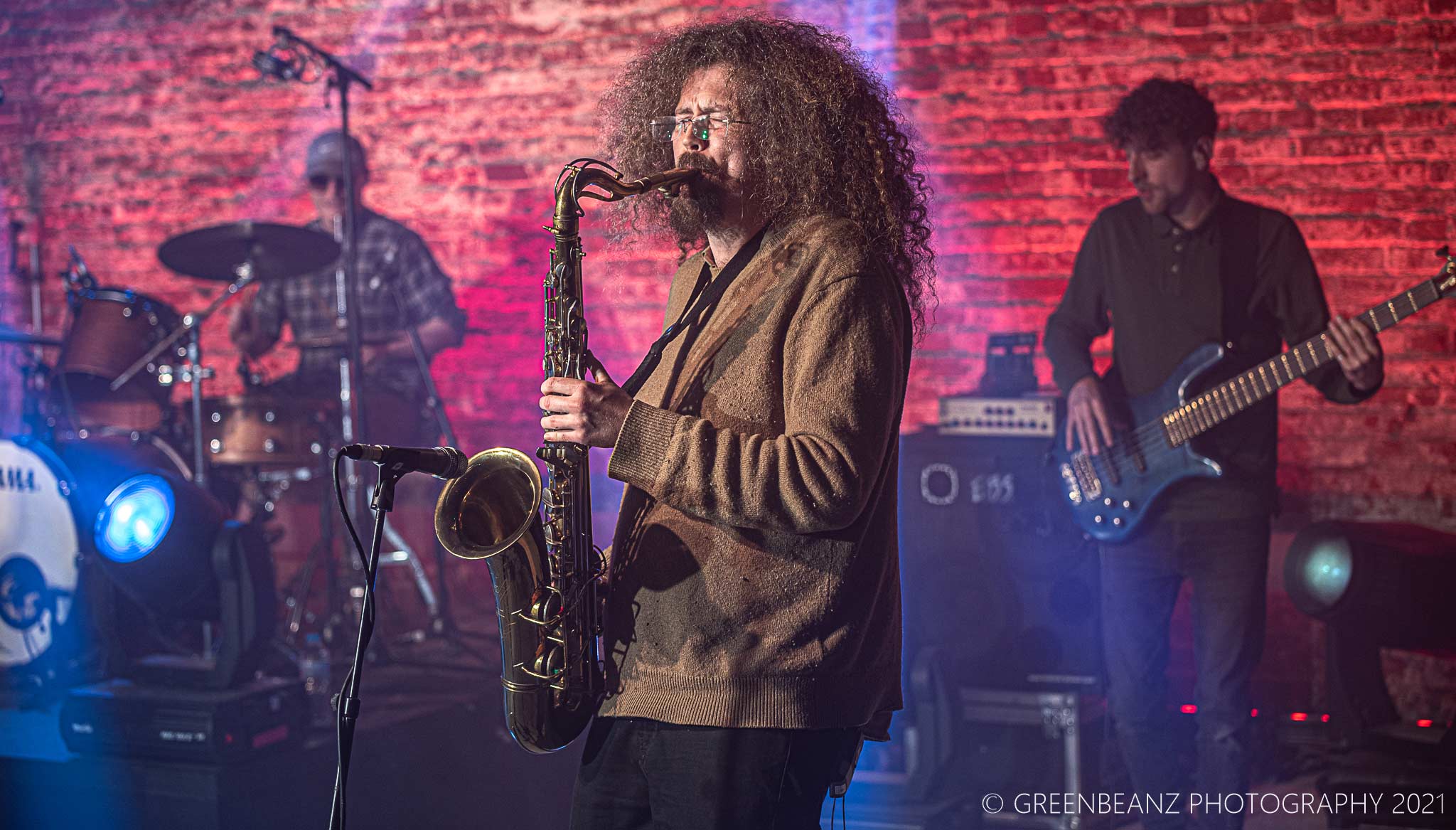 ABOVE : Dan Hillman of Antimatador at the Nubsessions broadcast in January 2021
BELOW : Eliza Shaddad at the Nubsessions broadcast in January 2021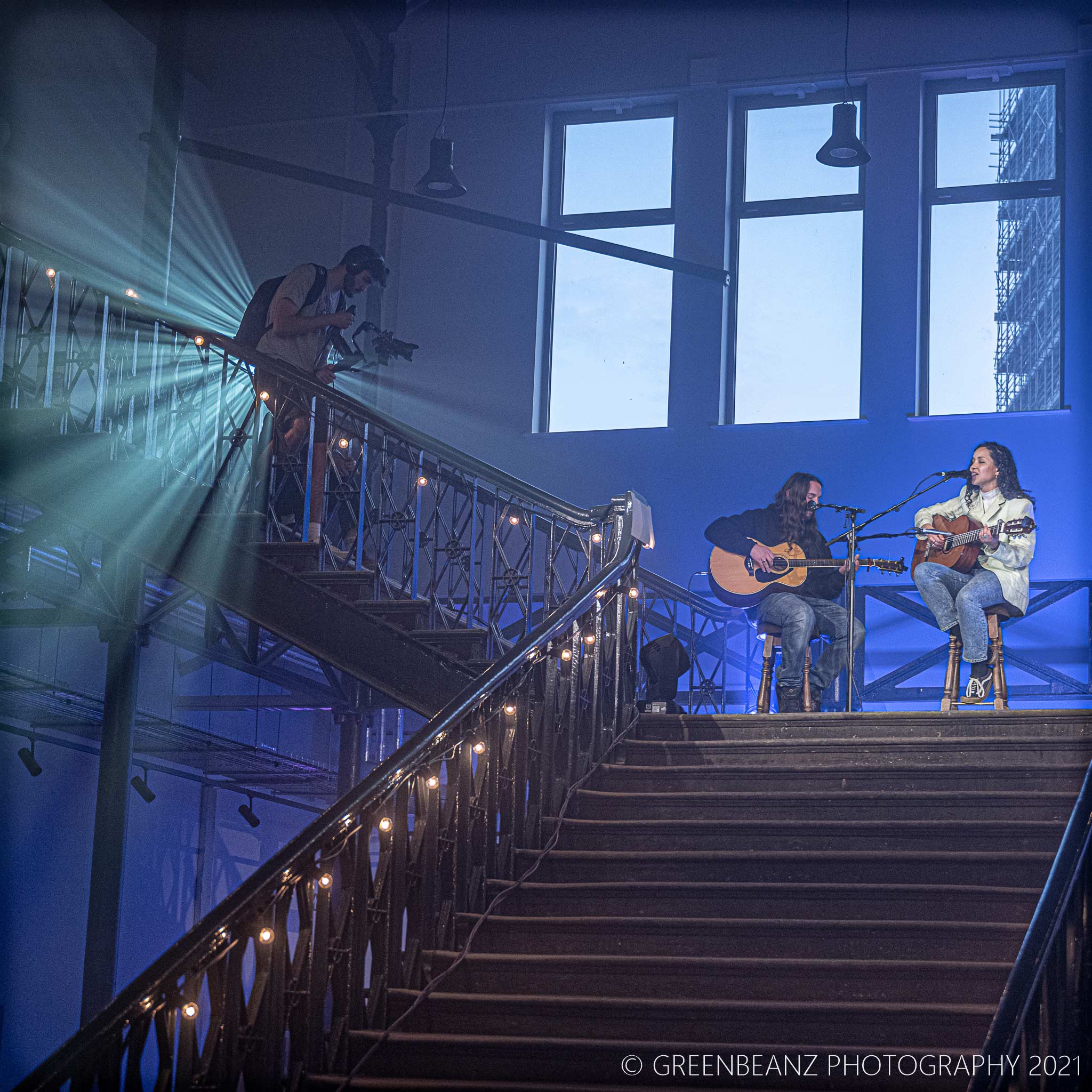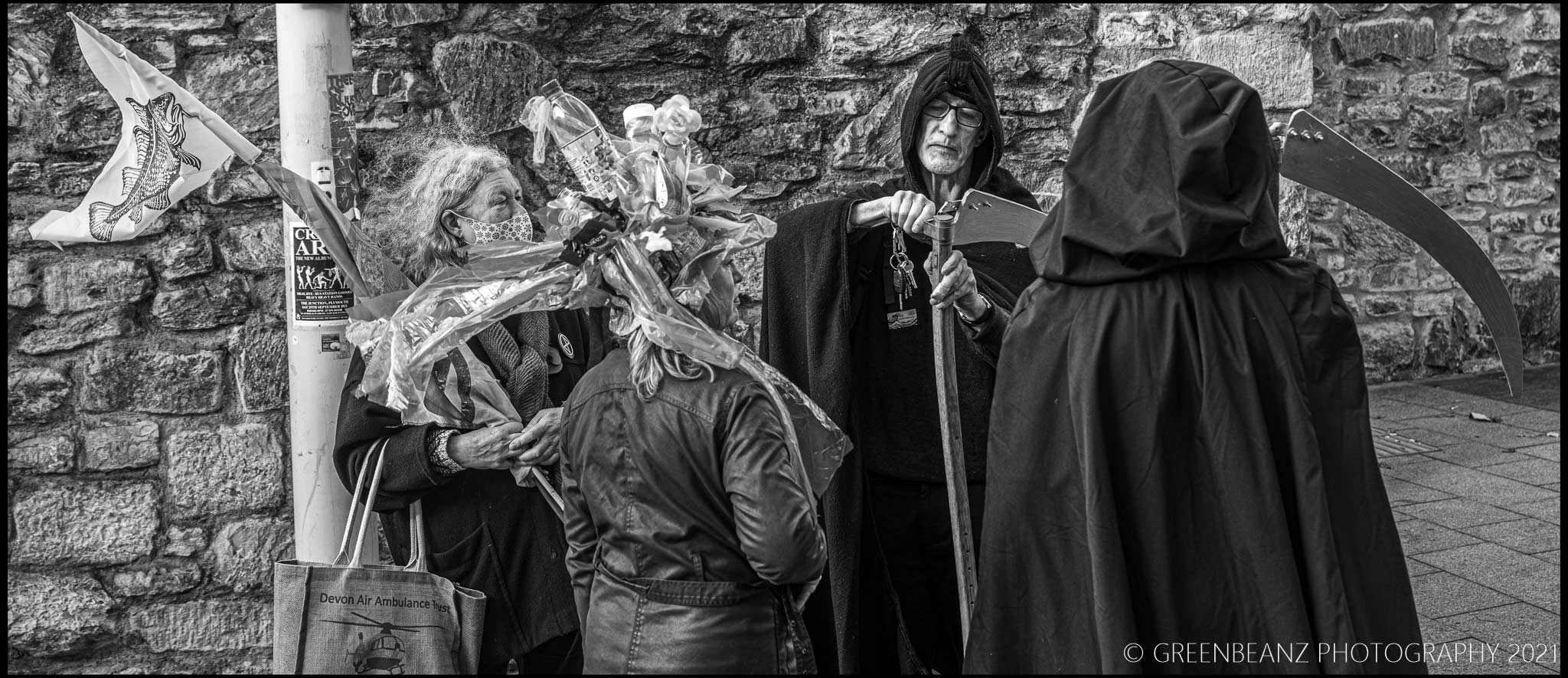 ABOVE : Death adjusts his Sycthe at the 'Plymouth March For Climate Justice' November 2021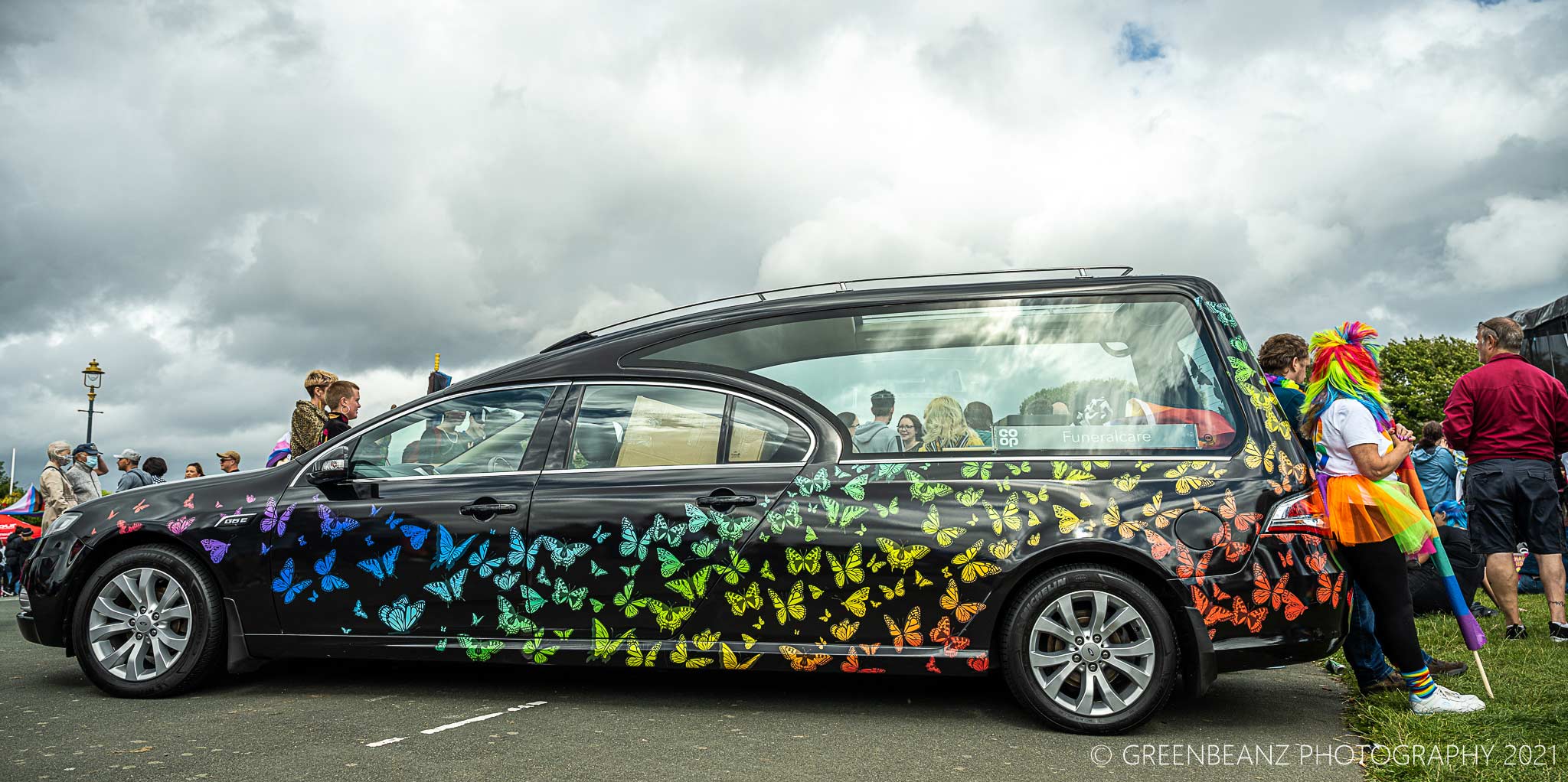 ABOVE : Butterfly Hearse at Plymouth Pride 2021
BELOW : Andy from Souls of Misfortune at Devonport Bandstand in 2021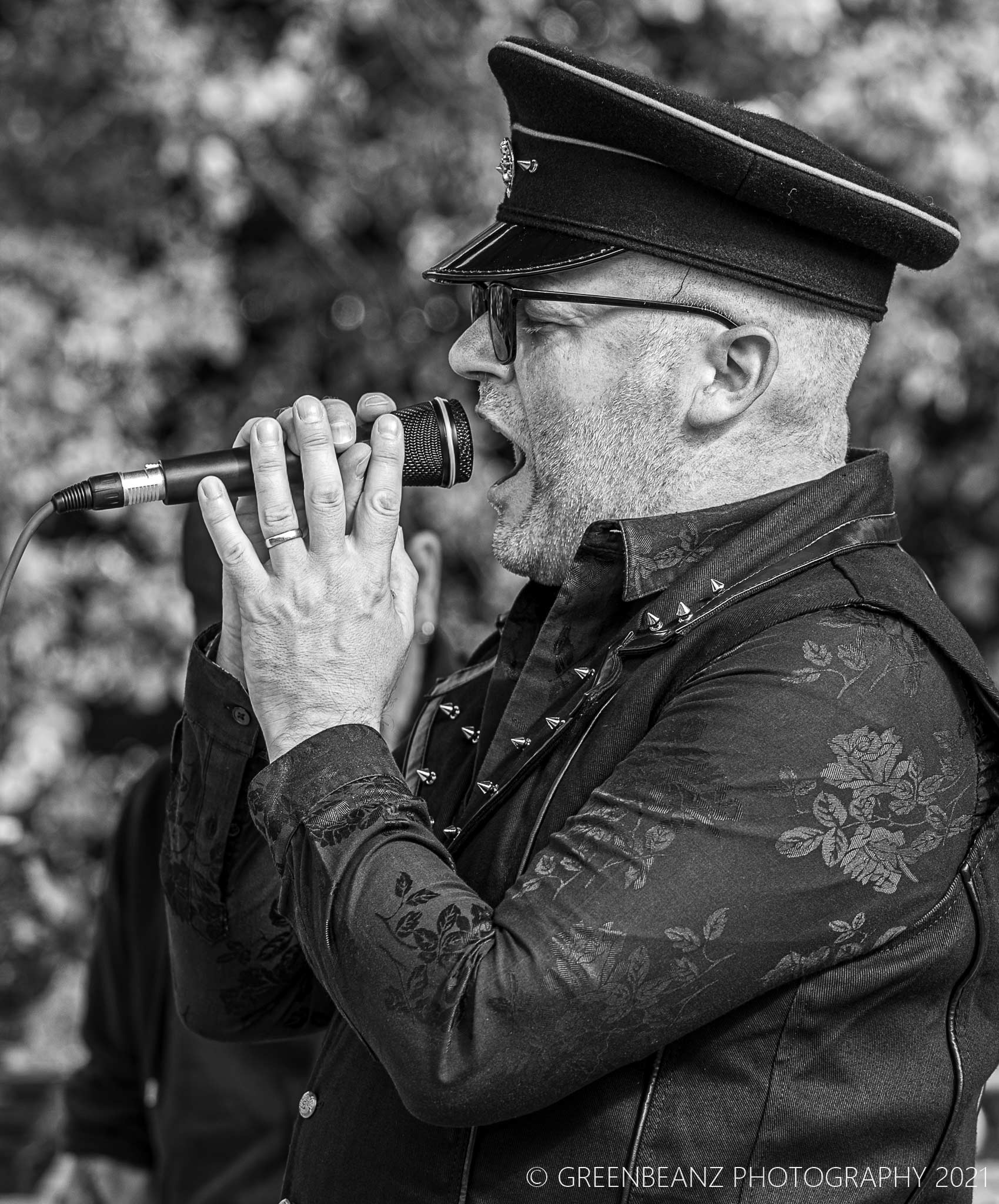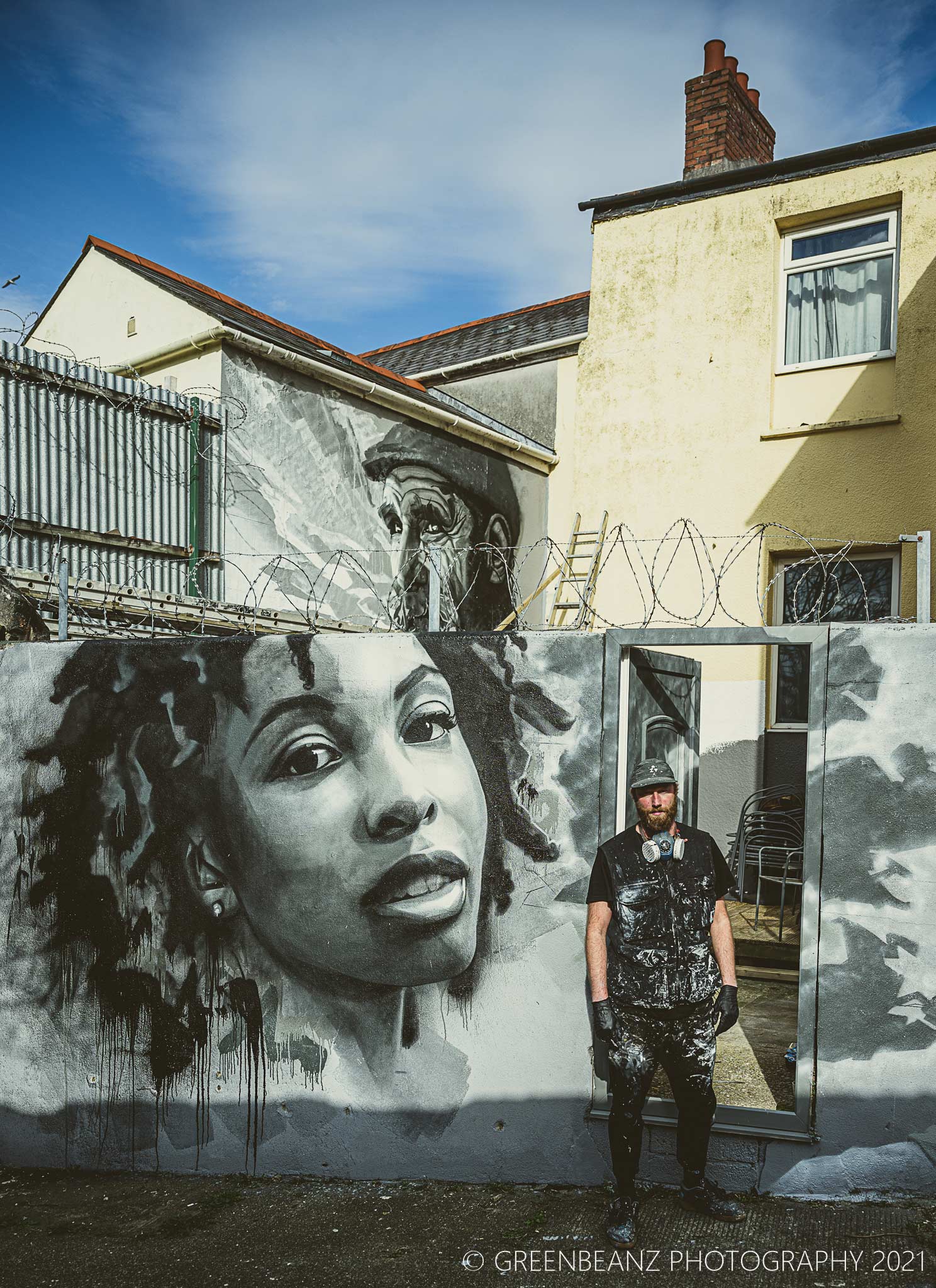 ABOVE : Artist Joe Greenaway in front of a Plymouth Commission in 2021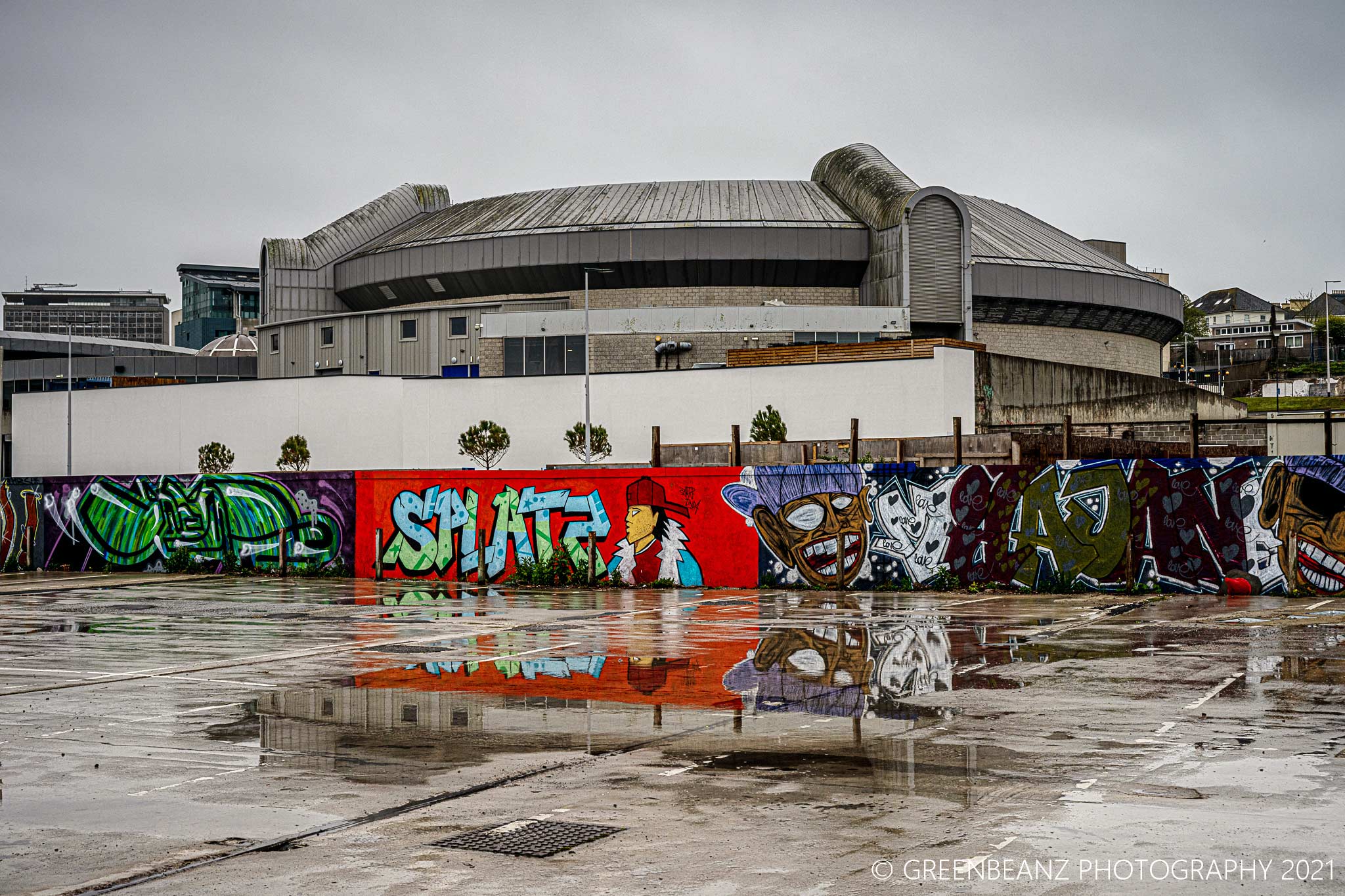 ABOVE : Plymouth Street Art Millbay Carpark 2021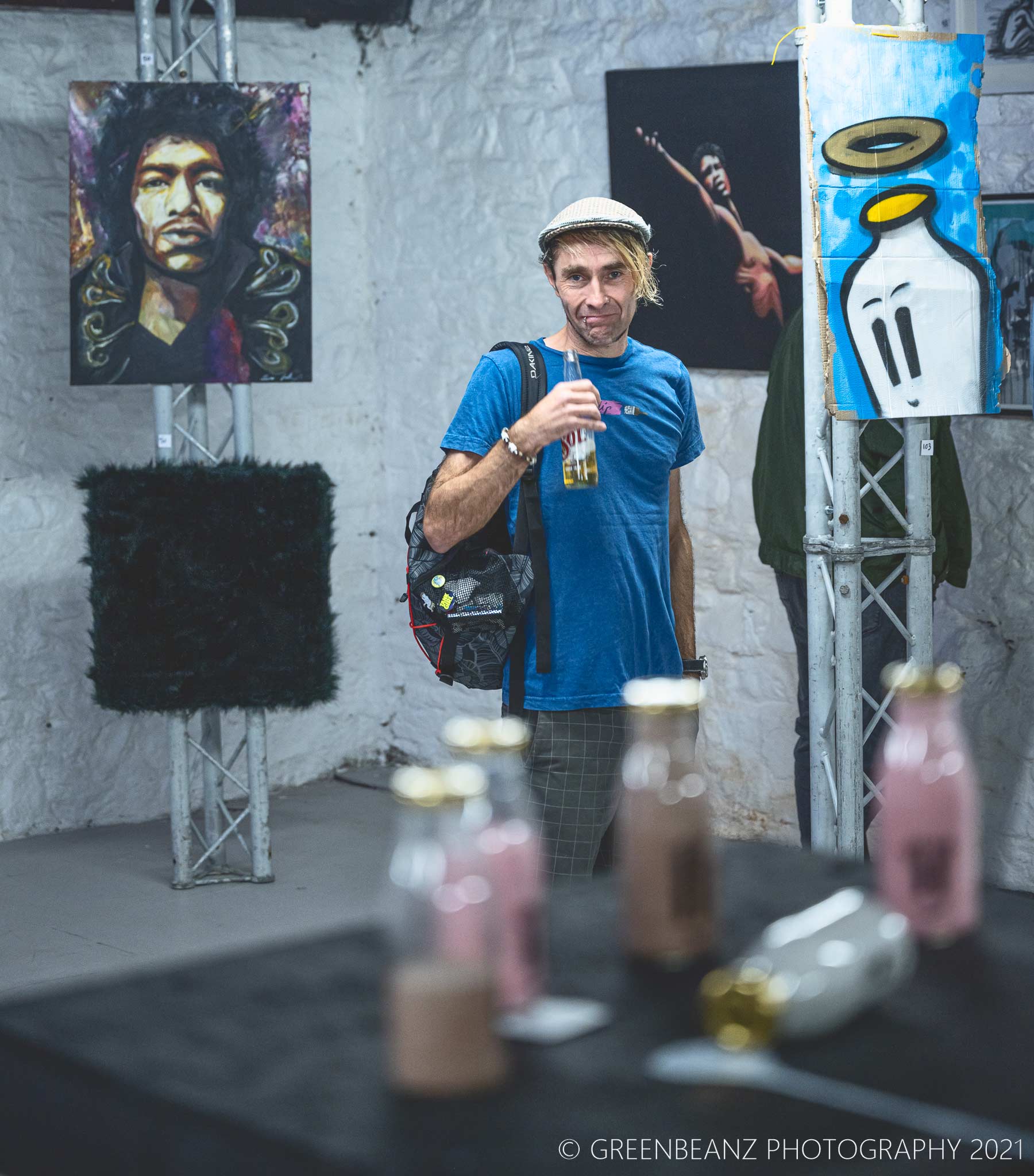 ABOVE : Plymouth Graffitti / Community artist John Lilly at the Leadworks exhibition of work by Plymouth Artists Together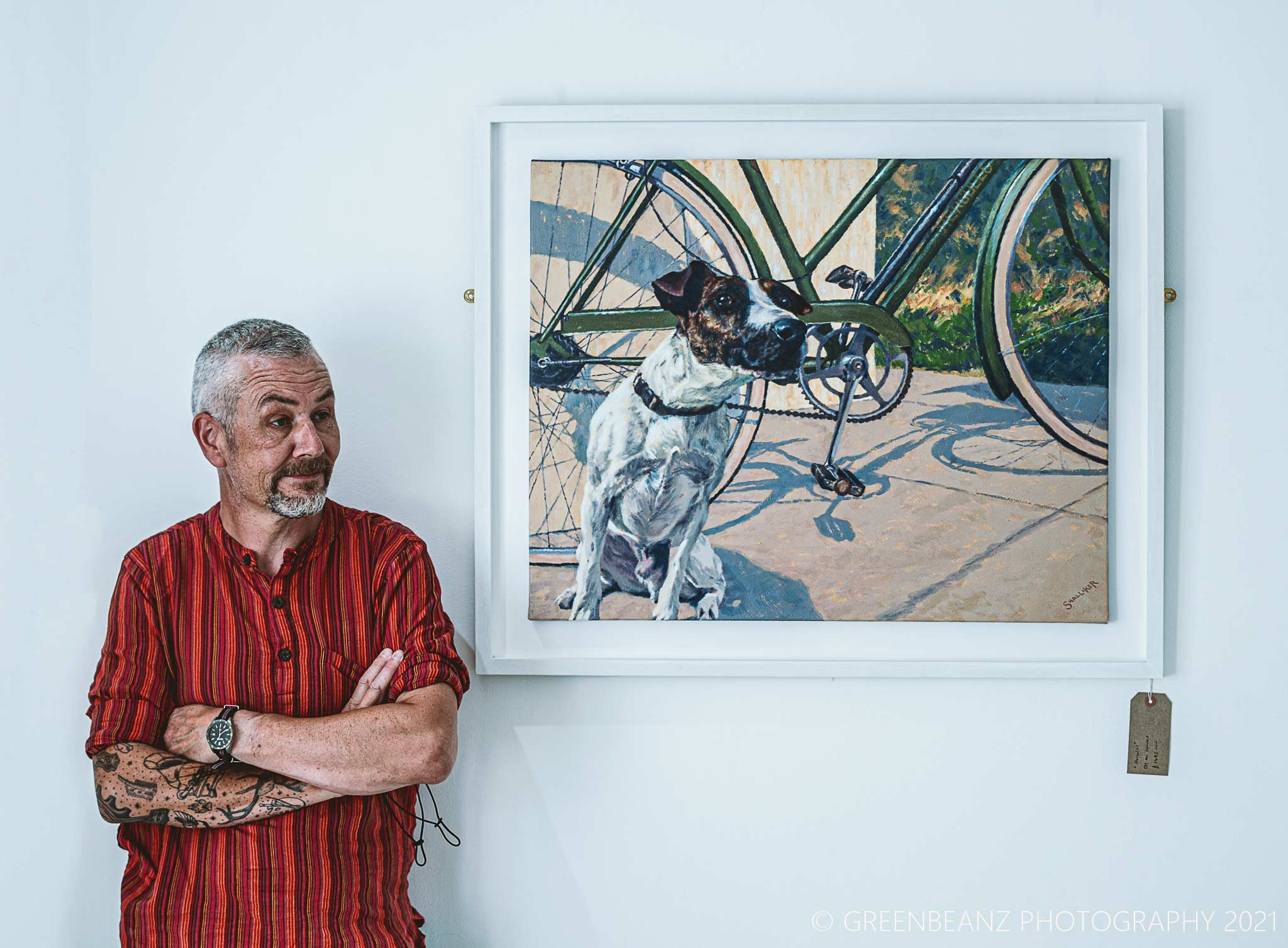 ABOVE : Ian Shalliker in front of his painting 'Hercules'.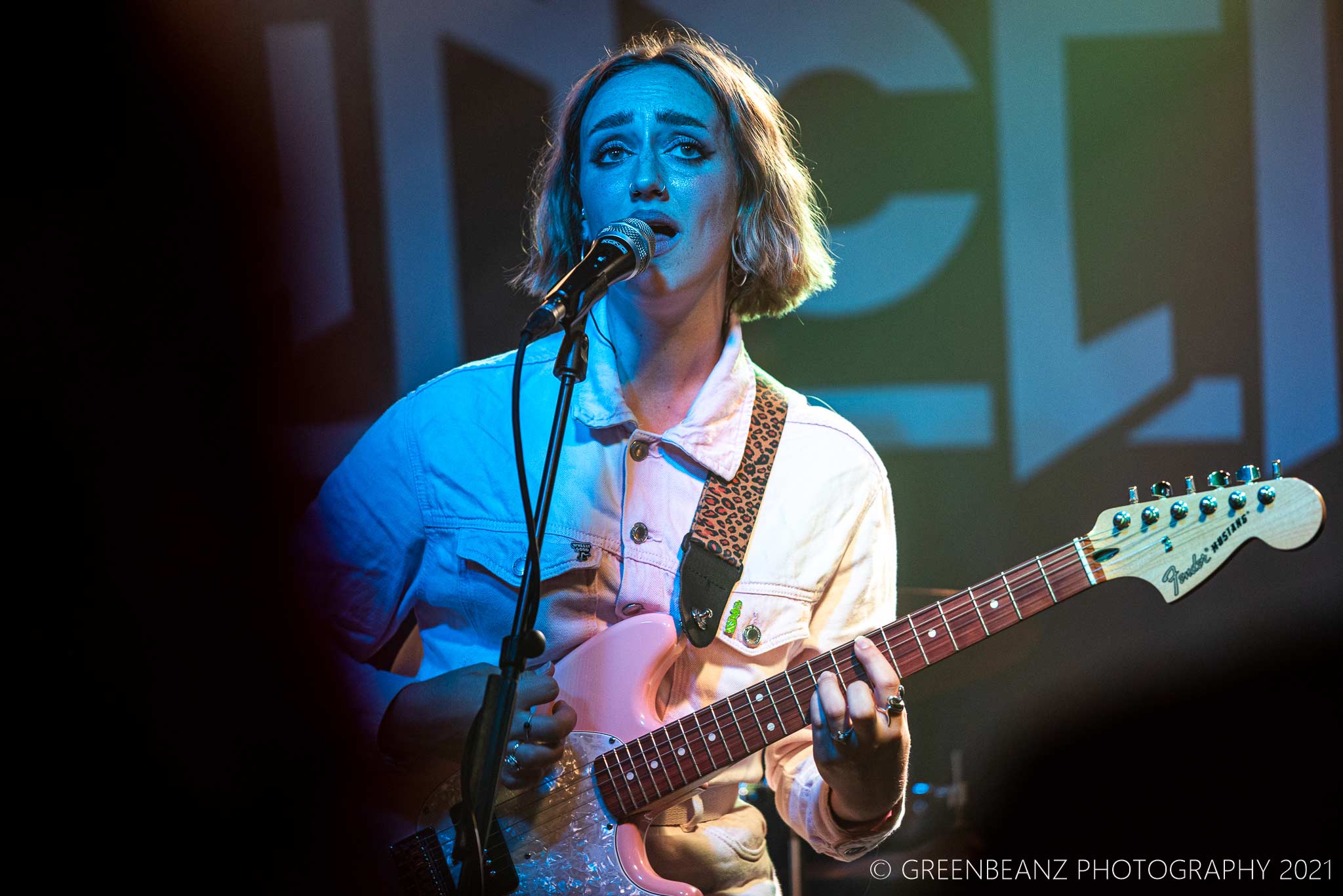 ABOVE : Exeter's 'Okay, Bye' at Plymouth's Junction in September 2021
ABOVE : Crazy Arm's Darren Johns in Plymouth September 2021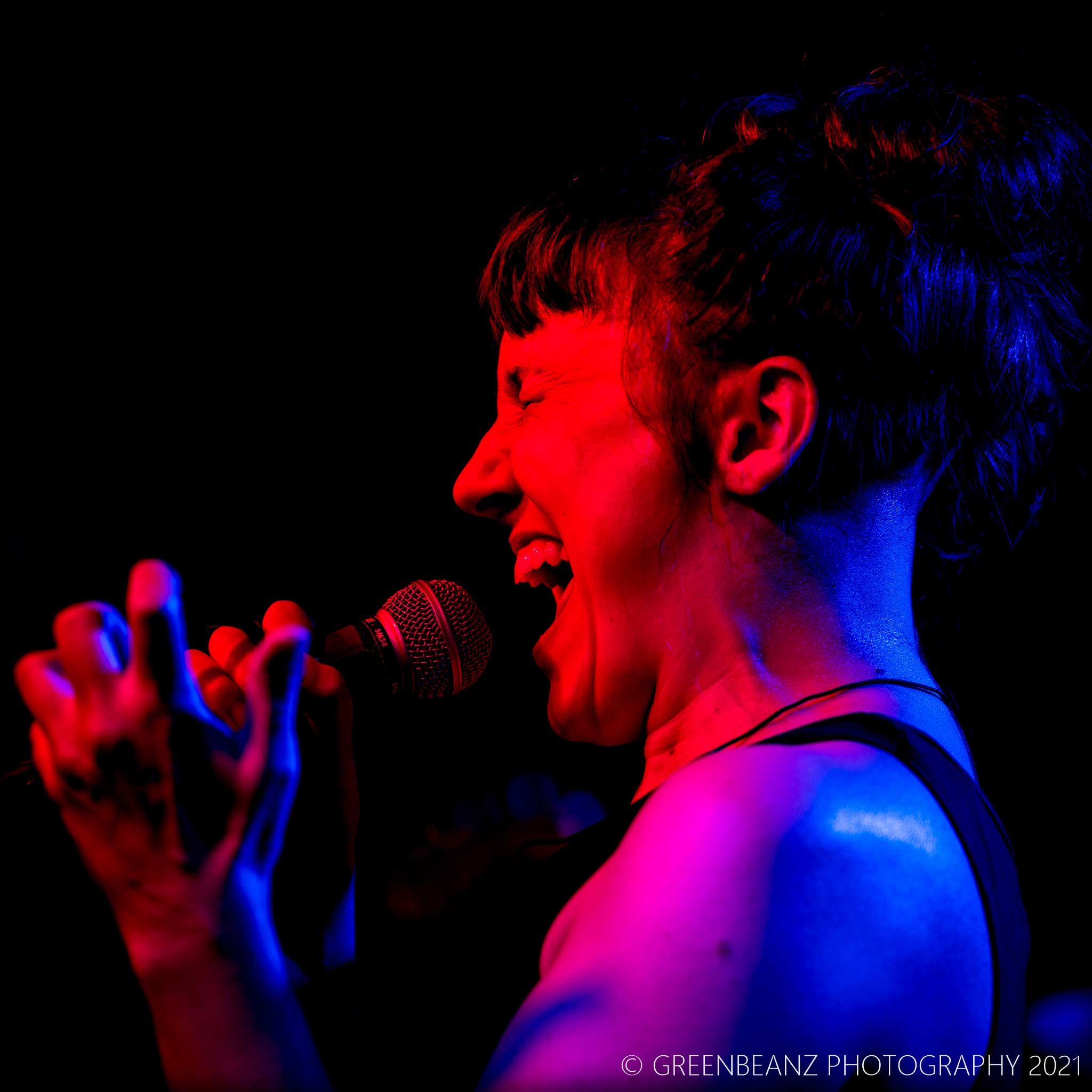 ABOVE : Angelique from Plymouth's Heavy Heavy Hands at the Junction September 2021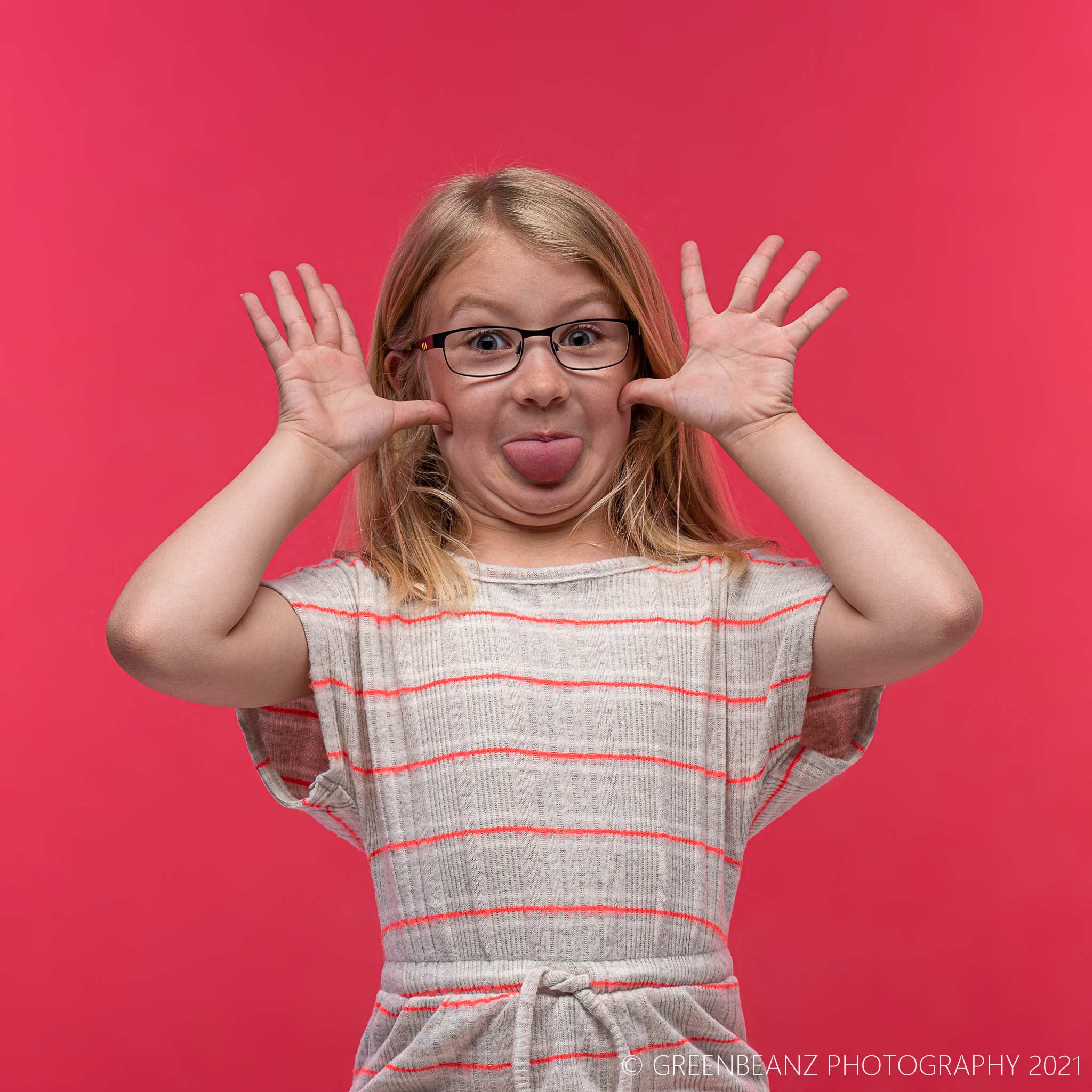 ABOVE : Bonnie makes a face during her headshot session in Plymouth May 2021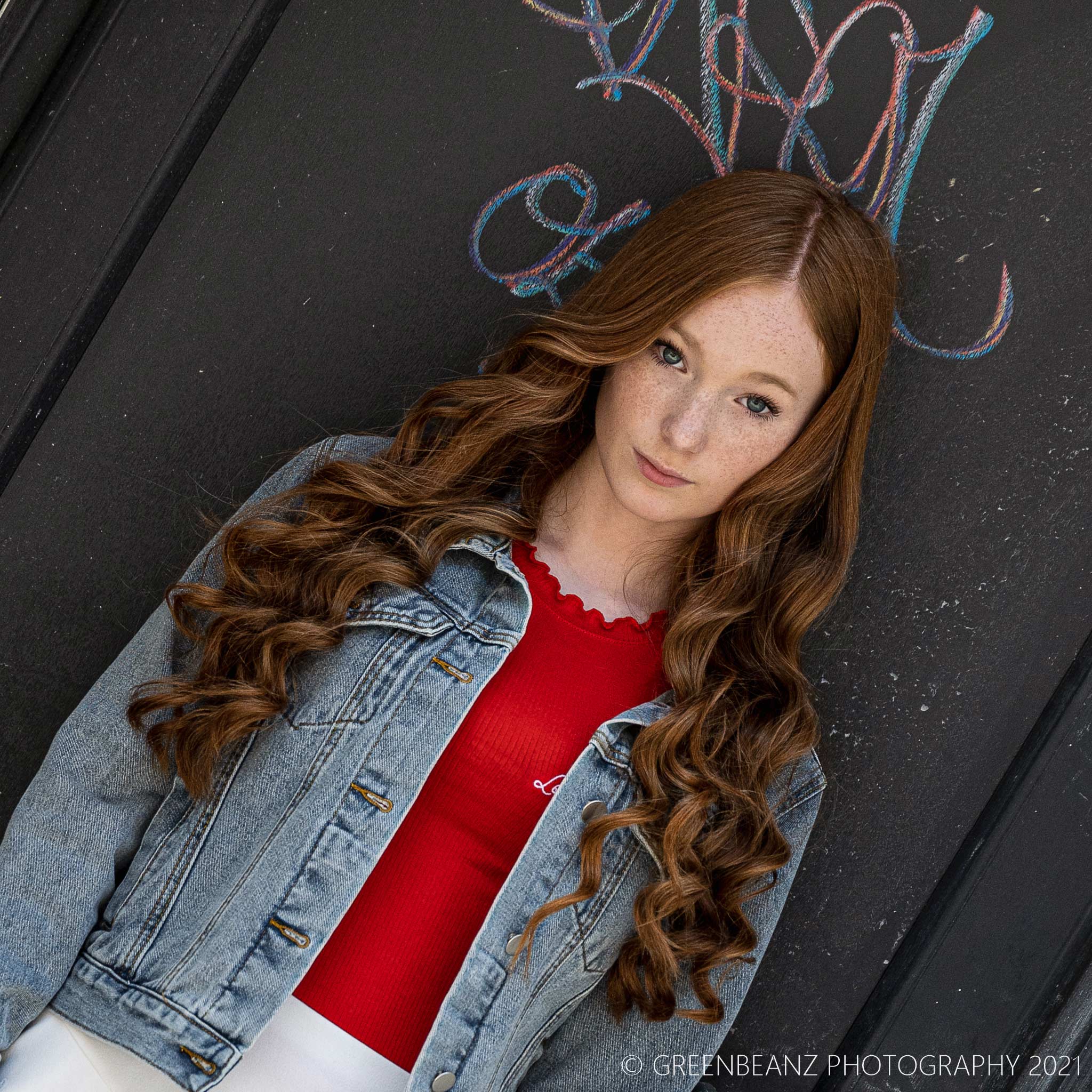 ABOVE : Young actress Maddy in natural light Portfolio shoot Plymouth May 2021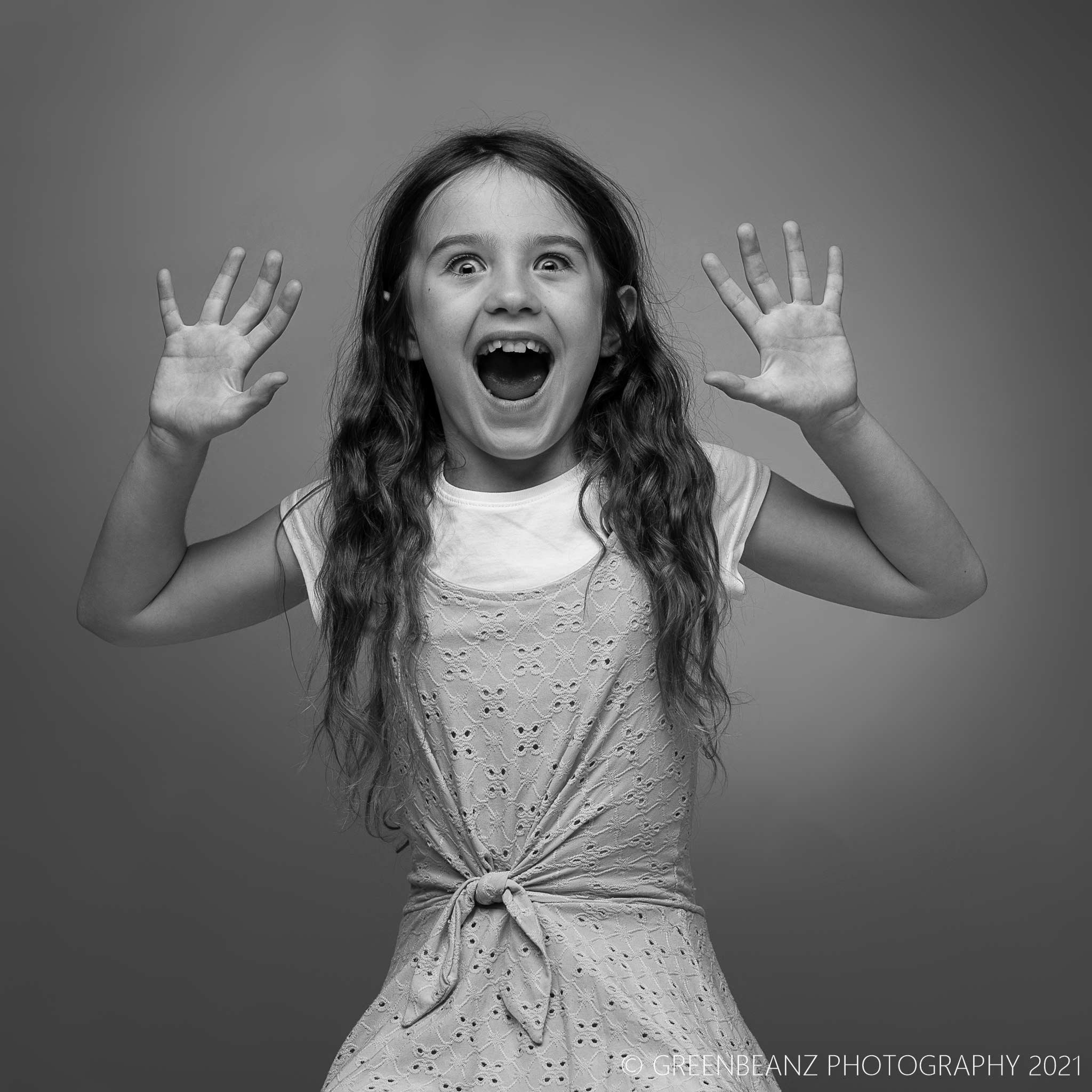 ABOVE : Eloise during a fun portfolio shoot in May 2021
BELOW : Jon Fazal at the Barbican Theatre's B-Bar in June 2021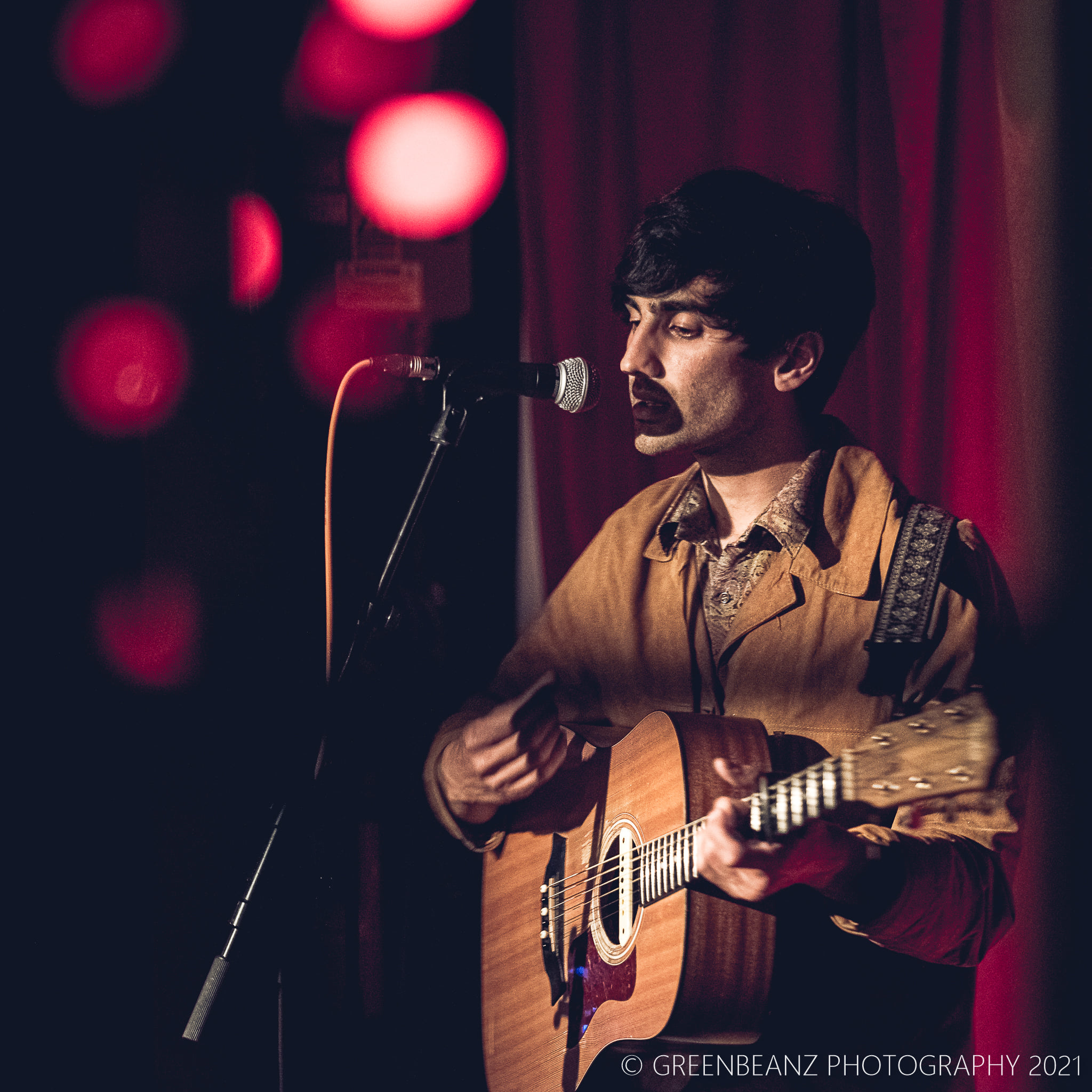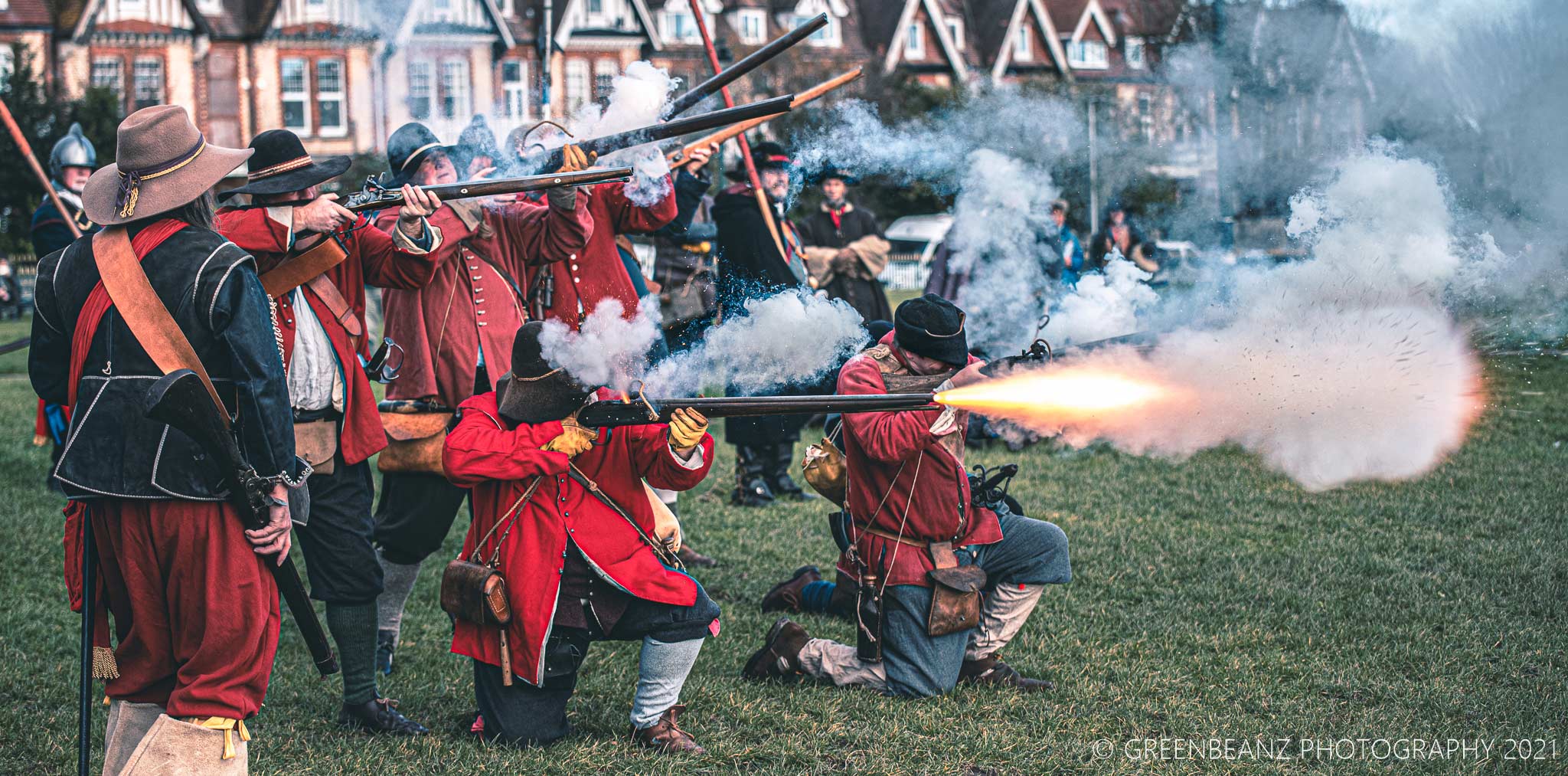 ABOVE : 'Sabbath Day Fight' reinactment by The Sealed Knot at Plymouth's Freedom Fields in December 2021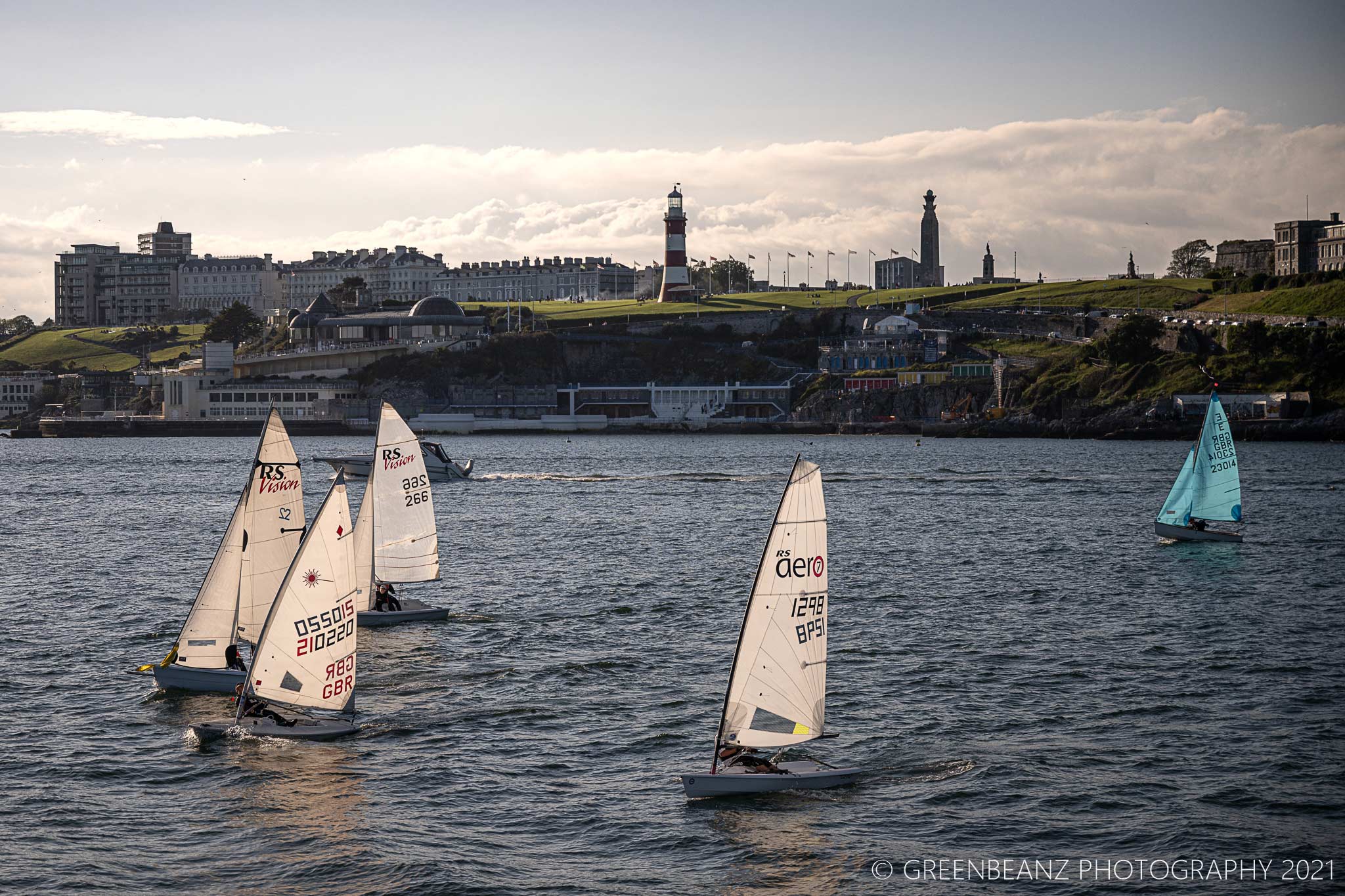 ABOVE : Plymouth Waterfront 2021
Have a very happy 2022 from Greenbeanz Photography.
If you would like to book me to capture your events, you can contact me HERE
---